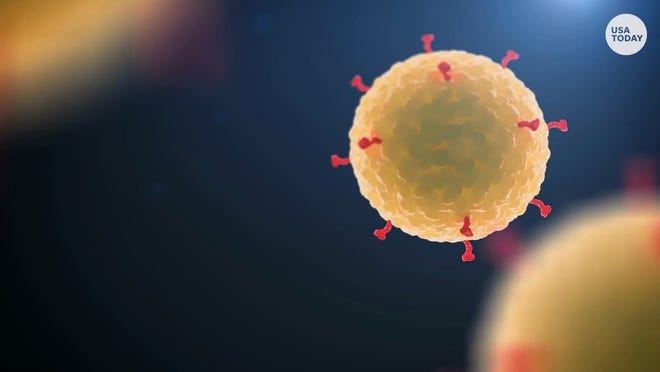 Over 3 million people have contracted the virus around the world (Photo: USA Today)
Total infections around the globe have surpassed the grim milestone of 3,000,000 cases, in which 211,202 lives have been claimed so far. The coronavirus COVID-19 is affecting 210 countries and territories around the world and 2 international conveyances.

Coronavirus today update: CDC adds six new possible symptoms of coronavirus
The CDC now recognizes chills, repeated shaking with chills, muscle pain, headache, sore throat and new loss of taste or smell as possible symptoms of COVID-19.
Previously, the public health institute associated the symptoms of fever, cough and shortness of breath or difficulty breathing with the disease.
The CDC says emergency warning signs of COVID-19 include trouble breathing, persistent pain or pressure in the chest, new confusion or inability to arouse and bluish lips or face.
The agency advises that anyone experiencing those symptoms should seek medical attention immediately, New York Post reported.
Coronavirus today update: Pandemic could create 'human rights disaster': UN
The UN rights chief warned that countries flouting the rule of law in the name of fighting the novel coronavirus pandemic risk sparking a "human rights disaster", as reported by Al Jazeera.
United Nations High Commissioner for Human Rights Michelle Bachelet called on countries to refrain from violating fundamental rights "under the guise of exceptional or emergency measures."
"Emergency powers should not be a weapon government can wield to quash dissent, control the population, and even perpetuate their time in power," she warned in a statement.
"They should be used to cope effectively with the pandemic - nothing more, nothing less."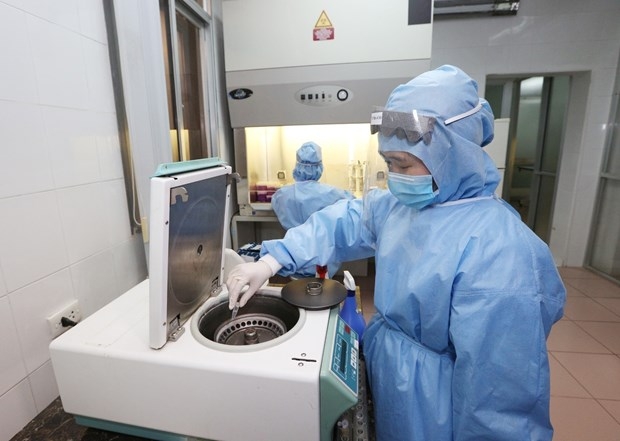 A staff member of the Vietnam Military Medical Academy test samples to seek the novel coronavirus
(Photo: VNA)
Vietnam starts its four consecutive days clear of new infections, actually 13 days no new cases inside the country, keeping the number of active Covid-19 cases at 48.
The 48 active patients include eight relapse cases. Three relapses were recorded Monday - two in Ho Chi Minh City and one in the northern province of Phu Tho. All the relapsed patients are being monitored at different hospitals in the country.
Of the 48, eight have tested negative once and six twice.
The eight relapses exclude one patient, a Brit who has left Vietnam and was confirmed negative in the U.K.
Three of the eight relapsed patients tested negative again Monday, including two in the northern province of Quang Ninh and one in the central province of Binh Thuan. All three were in stable health, doctors said.
Vietnam has recorded 270 coronavirus patients so far, of whom 222 have been discharged from hospitals.
By last Friday morning, the country had gone eight straight days without a new infection, but the evening saw two new cases, both students returning from Japan. They were quarantined on arrival and are now under treatment in Hanoi.
There have been no cases of community transmission since April 16.
The country has 52,000 people in quarantine at present - 323 in hospitals, 11,000 in quarantine facilities and the rest at home.
Coronavirus today update: The US's cumulative cases is approaching 1,000,000. At least 56,600 deaths have been reported in the country.
The US still leads the world as the hardest-hit country in the list. Its total infections is only some 300,000 cases lesser than the whole Europe.
New York, New Jersey, Connecticut are the three most vulnerable states. Death toll in New York is reportedly on the decline.
Coronavirus live update: Canada's death toll rises by five percent in a day
Canada's death toll rose by five percent to 2,704 in a day, according to official data posted by the public health agency.
Confirmed cases of coronavirus rose to 48,458, according to a statement.
On Sunday there were 2,489 deaths and 45,791 positive diagnoses.
Coronavirus today update: The UK
"UK 'coming to end' of phase one of COVID-19 response, says Boris Johnson on first day back to work
Boris Johnson has said the UK is "on track to prevail in phase one" of its coronavirus response in his first speech since returning to work after recovering from the illness himself.
Speaking outside of Downing Street on Monday morning, the British prime minister acknowledged the "tough" restrictions that have been in place for five weeks, but urged for people to continue adhering to them to avoid a "second spike" of COVID-19.
"I ask you to contain your impatience because I believe we are coming, now, to the end of the first phase of this conflict, and in spite of all the suffering we have so nearly succeeded," he said.
"We defied so many predictions. We did not run out of ventilators or ICU beds. We did not allow our NHS to collapse. "
Johnson has been away from the UK's top job for three weeks after a stay in hospital - including three nights in intensive care - with COVID-19.
After being discharged, he traveled to his residence in the English countryside to recuperate.
But back at Number 10 on Monday, the 55-year-old is not only facing a decision of what to do about the lockdown ending May 7, but he is also tasked with how to restart the country's devastated economy, Euro News reported.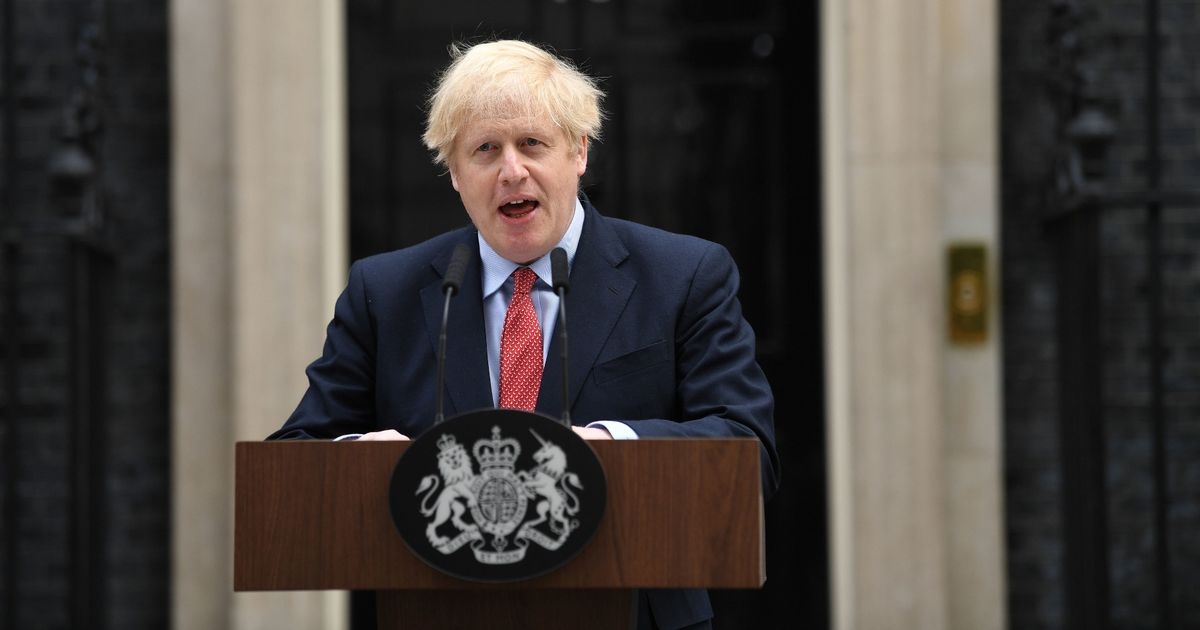 Boris Johnson gives first statement after returning to Downing Street (Photo: PA)
Coronavirus live update: European leaders face pressure to move faster on easing lockdowns
As some nations relax rules, others such as Germany are arguing about how far to go
The Swiss stopped short of full lockdown in emergency measures introduced last month, but on Monday began the first of a three-stage lifting plan with doctors, dentists, nursery schools, hairdressers, and massage and beauty salons permitted to reopen along with hardware stores, garden centers, and florists. A week after it reopened its pre-schools, Norway sent its younger primary school pupils back to class – with a maximum of 15 in each, and many parents far from reassured – after a month and a half of remote learning from home.
In the Czech Republic, which declared a state of emergency before its first Covid-19 death, a five-stage lockdown exit plan has been moved forward, allowing gyms and stores smaller than 2,500 sq meters outside shopping malls to reopen on Monday.
Croatia on Monday also began easing curbs, allowing smaller shops, libraries, and museums to reopen, while Serbia permitted small businesses and food markets to open their shutters, eased an overnight curfew, and allowed elderly people to venture outside three times a week.
But leaders in other European countries were coming under growing pressure to move faster on Monday and Germany was locked in a row over how and when to lift restrictions amid concerns the country is in danger of gambling away its achievements so far. Romania said it would not extend the current state of emergency past 15 May, when people will be able to move around with documentation.
Governments in other countries, however, are facing a more problematic path out of lockdown. Germany has so far limited its outbreak to fewer than 160,000 cases and just over 6,000 deaths, a far lower proportion than many countries, Guardian reported.
Coronavirus today update: France launches AI phone line to help keep track of COVID-19 spread
French researchers have launched a national phone line staffed by so-called "digital assistants" who will help check whether callers have symptoms of COVID-19.
Callers to the free AlloCovid service will be put through to one of 1,000 "intelligent virtual agents" which will listen to symptoms and assess whether they are likely to have been infected.
"The digital assistant is also able to detect signs of the severity of the disease, as well as vulnerable patients requiring special attention," a statement explained.
The service was created by France's National Institute of Health and Medical Research (INSERM) and researchers at the University of Paris.
They believe the phone line will allow the authorities to gather real-time data on how and where the pandemic is spreading.
The service has already been trialed seven days by the Service for Urgent Medical Assistance (SAMU) in the Ile de France region, enabling authorities to "confirm its reliability and effectiveness", Euronews reported.
Meanwhile, in Australia, at least 1.3 million Australians have downloaded the government's COVIDsafe tracing app, as support for Prime Minister Scott Morrison surges thanks to his handling of the outbreak.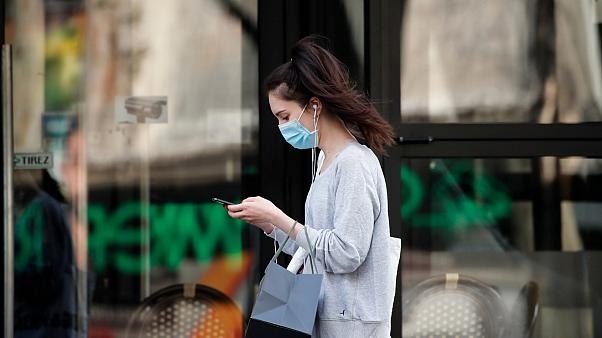 The newly-launched AI phone line to help keep track of COVID-19 spread (Photo: EuroNews)
Coronavirus live update: Russia passes China in total confirmed COVID-19 cases
Russia's Coronavirus Task Force reported 6,198 new cases of COVID-19 registered in 84 regions over the past 24 hours, bringing the country's coronavirus infections total to 87,147, RTVI reported.
Having surpassed China (83,912 cases), Russia is now the world's ninth most-affected country in terms of total reported COVID-19 infections. China's fatality rate (over 4,600 deaths) still exceeds that of Russia, which has recorded 794 deaths.
Moscow remains the country's most-affected area with 45,351 cases, followed by the Moscow region (9,708), St. Petersburg (3,238), and the Nizhny Novgorod region (1,574).
Coronavirus today update: Japan
Tokyo reports fewest new coronavirus cases in 4 weeks, calls for vigilance
Metropolitan Tokyo confirmed 39 more cases of coronavirus infection on Monday, Governor Yuriko Koike said, the fewest since March 30 and the second consecutive day of new cases below triple digits.
Hokkaido University professor Hiroshi Nishiura, one of the infectious disease experts guiding the government's response to the outbreak, told the conference the pace of decline had been slow.
Japan declared a state of emergency in Tokyo, the country's coronavirus epicenter, and six other areas on April 7 that it later extended nationwide to fight a widening outbreak, according to Reuters.
Japan as a whole has 13,504 confirmed cases and 377 deaths, public broadcaster NHK said. In Tokyo, 3,947 cases in total have been confirmed.
Coronavirus today update: ASEAN records lower new infections and deaths compared to Sunday
A total of 40,766 cases and 1,445 deaths have been reported.
Singapore today recorded 799 additional positive cases down from 931 cases a day earlier, bringing the total number to 14,423. Its death toll still stands at 12, while 1,060 patients have recovered. Of the new infections, 14 are Singaporean citizens and permanent residents, the rest are migrant workers living in dormitories.
Singapore is now the largest epicenter of South East Asia with the highest infection rates in Asia.
Indonesia announced an additional 214 new cases, bringing total to 9,069. The country currently records 765 deaths, up 22 cases in the past 24 hours. Indonesian government officials today expressed hope that people's lives would return to normal in July.
The Philippines, the third-largest epidemic in Southeast Asia, recorded an additional 198 cases and 10 deaths from nCoV, bringing the total number of cases and deaths to 7,777 and 511, respectively.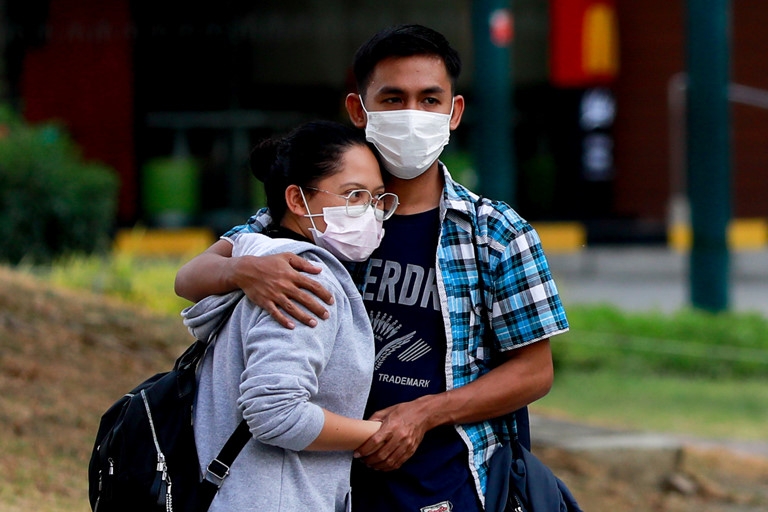 (Photo: Reuters)
Malaysia recorded 5,820 infections and 99 deaths after reporting an additional 40 cases and one death in the last 24 hours. The Malaysian government has imposed a nationwide blockade, accompanied by a series of community isolation measures to contain the pandemic.
Thailand today reports nine new cases of nCoV and the first time no new cases have been recorded in Bangkok since Covid-19 appeared in January. The total number of nCoV infections in the country is now 2,931, of which 52 people died, an increase of one case from yesterday.
A Thai government spokesman today declared a state of emergency in response to Covid-19, which was announced from March 26 and will extend until the end of May.
Timor-Leste and Lao continue to be the least affected countries in the region with 24 and 19 cases respectively. Vietnam, Cambodia, Timor-Leste and Laos have not recorded any deaths.
Jasmine Le