Covid-19 vaccine supplied by Covax to arrive in Vietnam later than expected
More than 4 million doses of Covid-19 vaccine supplied by global vaccine access mechanism Covax would arrive in Vietnam later than the scheduled time of March and April.
The information was given by the Professor, Dr. Dang Duc Anh, Director of the National Institute of Hygiene and Epidemiology (NIHE) on the morning of March 23. In addition, the vaccine dose quantity scheduled to be provided by Covax in the third quarter would be delayed until 2022. Nearly 29.87 million doses of AstraZeneca vaccine bought by Vietnam Vaccine JSC (VNVC) would also arrive in Vietnam later than the expected time of the second and third quarter, Vnexpress reported.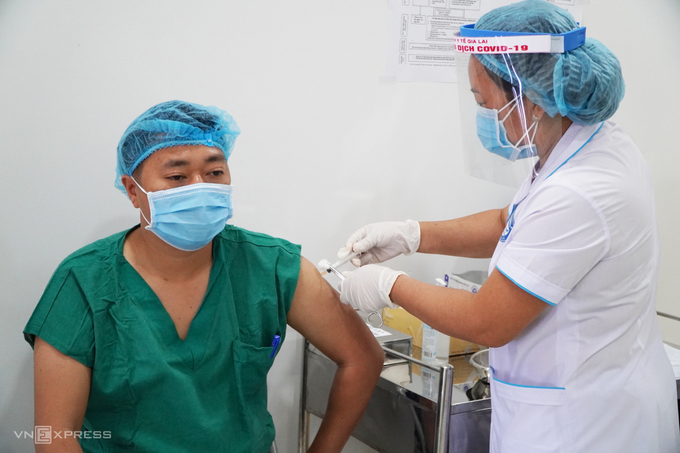 A medical worker in Gia Lai receives the AstraZeneca vaccine. Photo: Vnexpress.
According to Anh, the delay in vaccine supply schedule attributes to the limited production capacity and the small number of vaccine manufacturers meeting the WHO's pre-assessment standards.
The U.S, U.K, and Europe ordered a large number of vaccines right from the research stage. Besides, several nations bought the vaccine number which is quadruple their population. All of these reasons have made developing countries like Vietnam finds it hard to get access to the vaccine.
Previously, vaccines supplied by Covax and purchasing contract was expected to be transported to Vietnam on March 25 and early April respectively.
Covax is co-led by Gavi, the Coalition for Epidemic Preparedness Innovations (CEPI) and WHO. Its aim is to accelerate the development and manufacture of Covid-19 vaccines and to guarantee fair and equitable access for every country in the world.
The Ministry of Health aims to procure 150 million vaccine doses including both imported and locally-produced ones by late 2021, early 2022. The Ministry is negotiating with pharmaceutical companies and related units to access other sources of vaccines. In which, the Center for Research and Production of Vaccines and Biologicals (Polyvac) is being in talks with Russia to purchase its Sputnik V vaccine. The pharmaceutical firm Pfizer last week announced it would provide Vietnam with 31 million doses. Nevertheless, there has been no producer informing about the specific supply roadmap.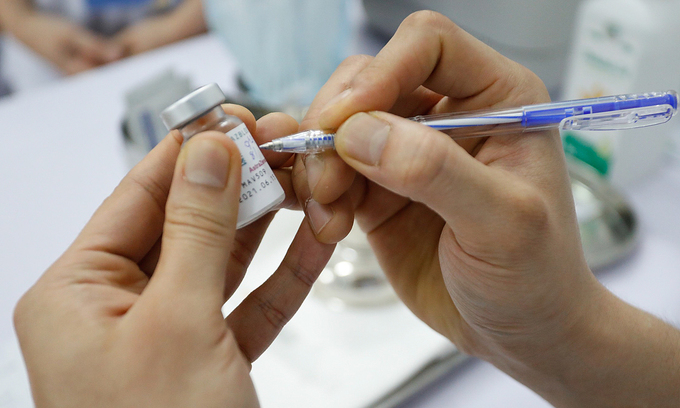 A medical staff notes on a vial of AstraZeneca vaccine before administering it in Ho Chi Minh City. Photo: VnExpress.
The Health Ministry is also negotiating with the pharmaceutical companies of Johnson & Johnson and Moderna as well as producers in India and China.
The Ministry said Vietnam expects to start producing its own Covid-19 vaccine by the end of the third quarter.
Nanocovax vaccine by Nanogen Pharmaceutical Biotechnology JSC entered its second phase of human trials last month. Meanwhile, Covivac by the Institute of Vaccines and Medical Biologicals (IVAC) has been conducting its first phase of human trials.
Two other Vietnamese vaccines are in development, produced by Vaccine and Biological Production Company No. 1 (Vabiotech) and the Center for Research and Production of Vaccines and Biologicals (Polyvac).
Vietnam received more than 117,000 AstraZeneca vaccine doses out of a total of 30 million ordered by VNVC on February 24. These vaccines were allocated to provinces and cities to inject their medical and other frontline workers.
As of March 23, more than 36,000 Vietnamese have administered their first shots of the AstraZeneca vaccine. Hai Duong, the nation's biggest Covid-19 hotspot in the latest outbreak, has the highest number of recipients with 17,248 people. Vietnam has recorded cases displaying reactions after inoculation, but most of whom with common ones. The post-injection response rates are equivalent to those reported by the manufacturer. Some cases with severe reactions were timely treated and now in stable health conditions.
Vietnam saw three imported COVID-19 cases in the past 12 hours to 6 pm of March 22, raising the national count to 2,575, according to the Health Ministry.
Of the total patients, 1,601 were locally transmitted cases, including 908 since January 27.
Also on the same day, 36 more patients were given the all-clear, raising the total number of recoveries to date to 2,234.
Among the patients still under treatment, 36 have tested negative for SARS-CoV-2 once, 17 twice and 55 thrice. The death toll remains at 35.
37,754 people are being quarantined nationwide, with 490 at hospitals, 18,620 at concentrated quarantine facilities, and 18,644 at their accommodations.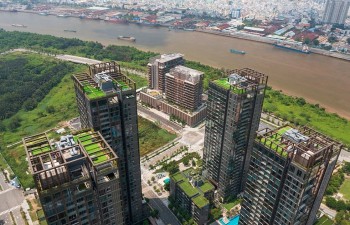 Economy
Vietnam Business & Weather Briefing (August 11): Vietnam to increase coal imports in 2025-2035 period, ten tonnes of Vietnamese longan exported to Australia.