Vietnam COVID-19 Updates (March 23): 5 continuous days recording no community cases
Vietnam has recorded no new cases in the last 24 hours, the national tally stays at 2.575, according to the Ministry of Health.
Photo: MOH
5 continuous days recording no community cases
Vietnam has recorded no new cases in the last 24 hours, marking 5 days in a row that no community cases were recorded, according to the Ministry of Health.
The Ministry of Health also informed that from March 24 to 28, inspection teams would be formed in 5 high pandemic risk provinces and cities: Quang Ninh, Hai Duong, Ha. Noi, Ho Chi Minh City, Tay Ninh to deploy vaccination plans. The team would the training, preparing, storing, transporting works in each vaccination site to ensure safety.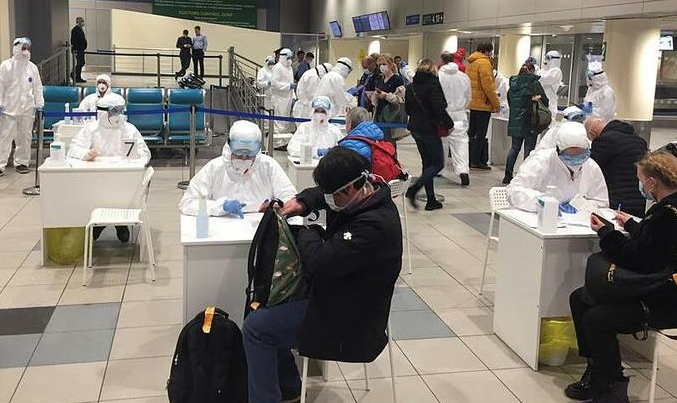 Photo: VN Express
Vietnam students allowed to enter Russia
The Russian government is allowing university students from 25 "safe" countries including Vietnam to resume their studies in the country.
The returning students will need to notify their universities by email 10 days ahead of arrival and submit two coronavirus tests using real-time polymerase chain reaction (RT-PCR) within 72 hours before and after landing in Russia. After landing in Russia, the foreign students will be quarantined at home and will study online until they show their second negative results.
Russia in January lifted a travel ban on Finland, Vietnam, India, and Qatar that was imposed last year to curb the spread of the coronavirus. The government said the citizens of these countries can fly into Russia. Russia is the world's fourth-biggest Covid-19 hotspot, with 4.4 million infections and 95,000 deaths.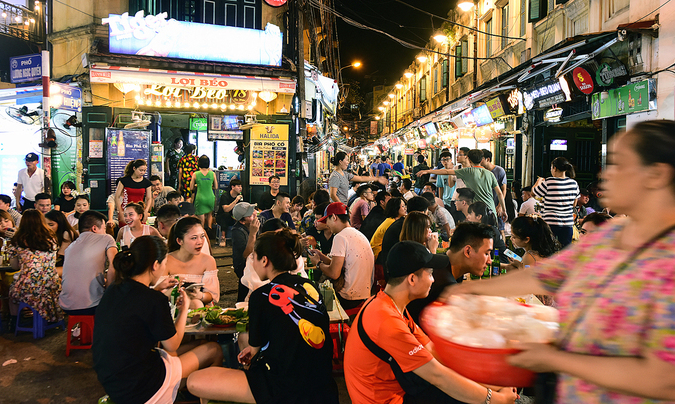 Photo: VN Express
Hanoi to allow the reopening of bars, karaoke parlors, discos from March 23
Hanoi will allow bars, karaoke parlors, and discos to resume their activities from 0:00 am on March 23, said Vice Chairman of the municipal People's Committee Chu Xuan Dung at a meeting of the local steering board for COVID-19 prevention and control on March 22.
As heard at the meeting, the city requested all people coming to these places install the Bluezone app and follow all prevention measures. The capital also allowed the organization of mass gatherings provided that prevention and control measures are strictly implemented.
Director of the municipal Health Department Tran Thi Nhi Ha said related agencies have completed the collection of COVID-19 samples in My Duc district and at high-risk departments across medical facilities. According to the Hanoi center for disease control, the capital has gone through 35 days of recording no COVID-19 infections since February 16.
Photo: MOH
Residential areas in Hai Duong ends medical isolation
On March 22, Hai Duong's Steering Committee for COVID-19 Prevention and Control, Kinh Mon town was allowed to end its medical isolation in 2 villages and residential areas.
Accordingly, the medical isolation area in Thuong Chieu Residential Area (Tan Dan ward) ended at 9:30 am and the medical isolation area in Noi Hop village (Le Ninh commune) enđe at11:30 am on March 22. These villages have a total of 4,242 residents. In the past 14 days, these two villages did not report any case of SARS-CoV-2 infection.
On the same day, My Duc village, Quang Nghiep commune, Tu Ky district in Hai Duong province, and Ngai bridge area with a total of 468 households (1,441 people) also officially ended medical isolation. According to CDC Hai Duong's report, on March 20, Hai Duong province did not report any new cases of Covid-19.
The national tally stays at 2.575. 2.234 patients have given the all-clear. Among the patients still under treatment, 36 have tested negative for SARS-CoV-2 once, 17 twice and 55 thrice. The death toll remains at 35.
Meanwhile, 37,174 people are being quarantined nationwide, with 490 at hospitals, 17,990 at concentrated quarantine facilities, and 18,694 at their accommodations.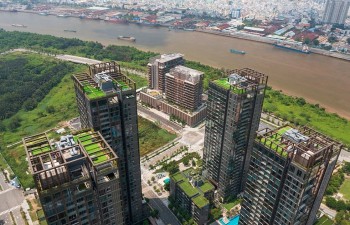 Economy
Vietnam Business & Weather Briefing (August 11): Vietnam to increase coal imports in 2025-2035 period, ten tonnes of Vietnamese longan exported to Australia.