Flood release at Hoa Binh Hydropower (Video: VNE)
Hoa Binh Hydropower opened its floodgateon Wednesday morning following the direction of the Central Steering Committee for Natural Disaster Prevention and Control. Hoa Binh People's Committee on the same day also issued Official Letter No. 08 / CD-UBND on safety ensurement during and after the discharge.
Water level rises exponentially as the hydropower opens its floodgate, flows of water violently released from the gate would strongly fall downstream, creating big waves hitting the banks.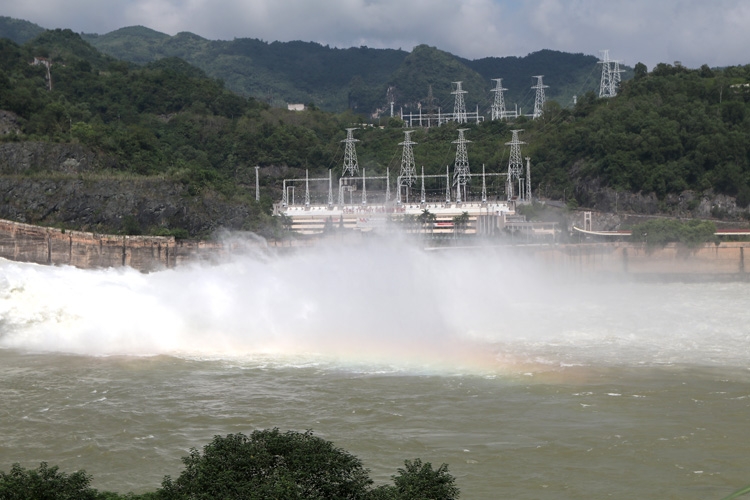 (Photo: Bao Tin Tuc)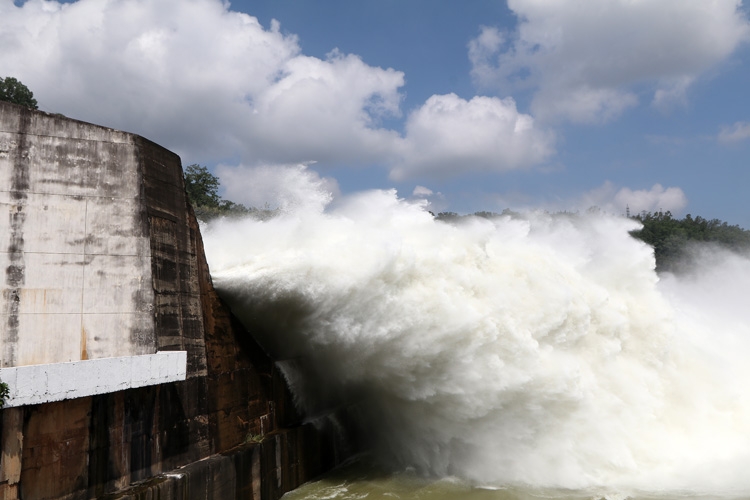 (Photo: Bao Tin Tuc)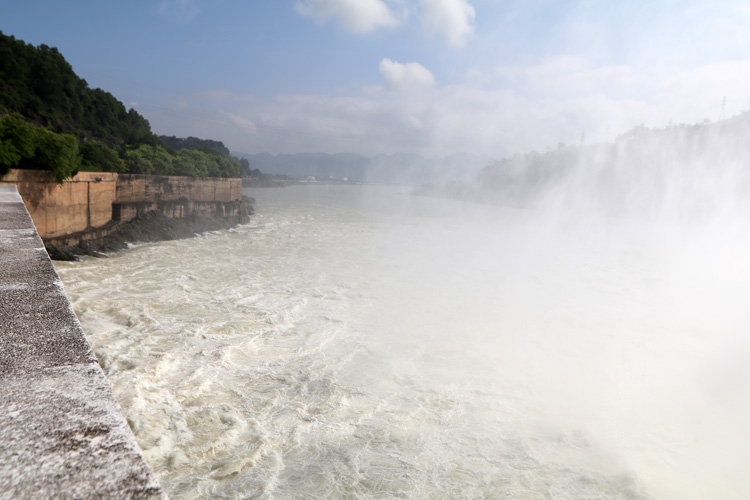 (Photo: Bao Tin Tuc)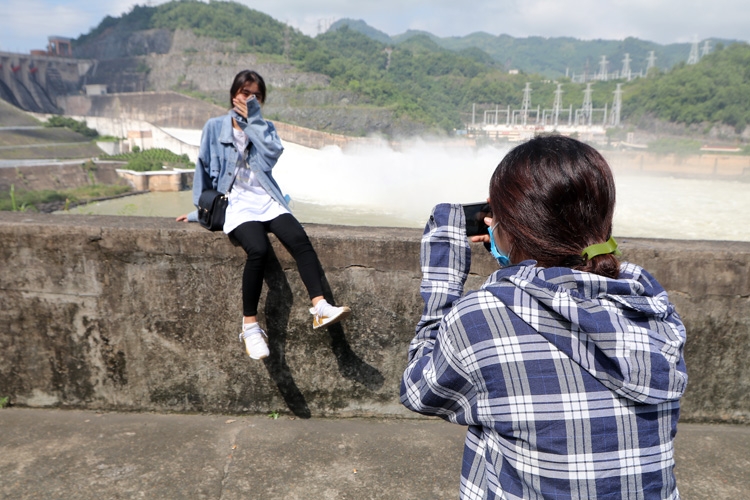 (Photo: Bao Tin Tuc)
However, a large number of locals and those from nearby localities gathered at the scene to watch the floodwater and white foam burst out of the hydropower, ignoring all the safety precautions.
A group of youngsters risks their safety sitting on the banister to watch flows of water streaming down.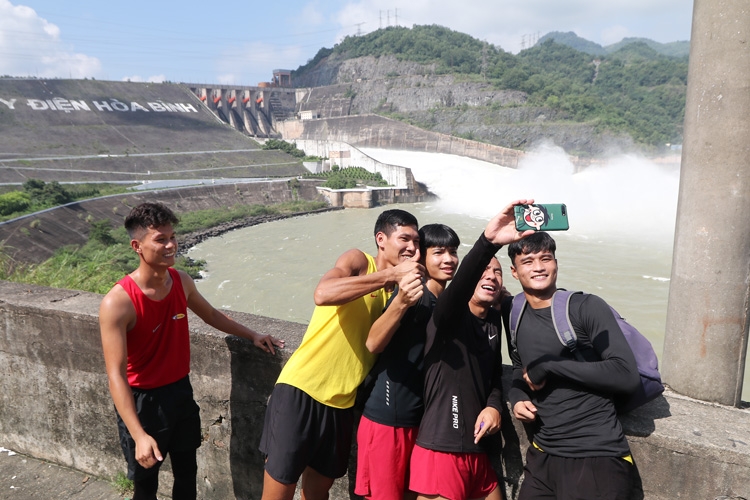 (Photo: Bao Tin Tuc)
People were spotted taking photos of the hydropower or taking selfies with the released water.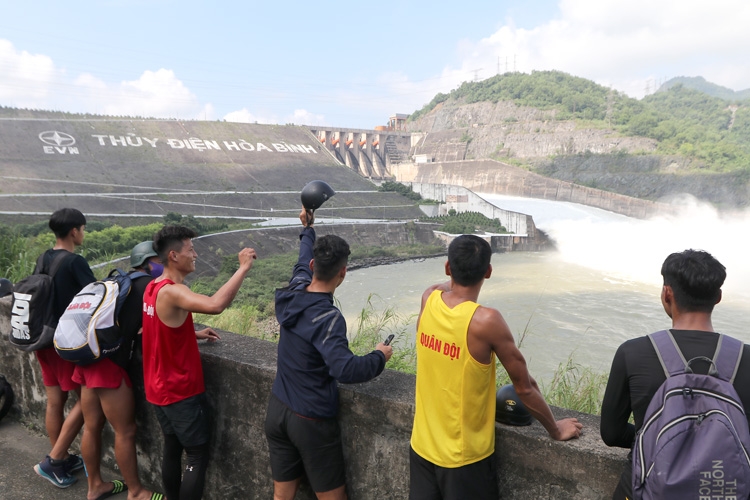 (Photo: Bao Tin Tuc)
Some young adults even drove some 70km from Hanoi to Hoa Binh just to see the flood release in person.
Jasmine Le