Da Nang halts taxis, delivery services over coronavirus fears
The suspension is issued following the detection of one infected GrabCar driver in the central city.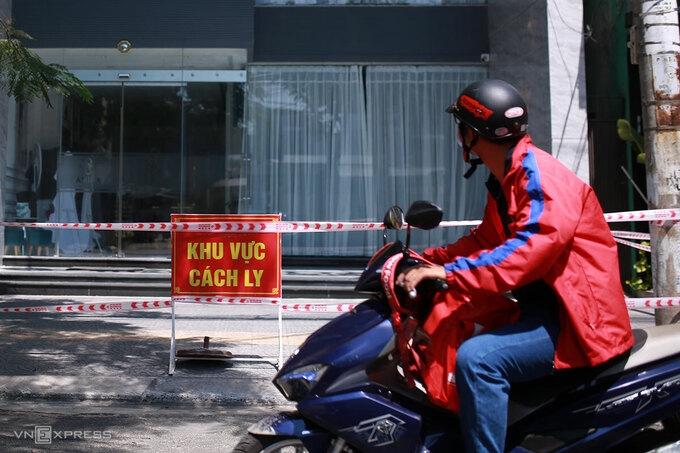 One shipper riding past a quarantined building in Da Nang (Photo: VNE)
The municipal authorities have suspended all cars and motorbikes from transporting passengers and delivery services starting May 17 to curb the novel virus from spreading.
The suspension would be applied for taxi services and other contracted vehicles with under nine seats, including ride-hailing services, Le Quang Nam, deputy chairman of the municipal People's Committee, said Sunday afternoon. Motorbikes are also suspended from transporting passengers, ride-hailing services have to stop delivery services.
All drivers of taxis, contracted vehicles and ride-hailing services would need to make health declaration and be tested for Covid-19 at the nearest medical facility.
The move followed several outbreaks recorded in the city. One of the latest cases is a GrabCar driver who had attended two weddings and driven many passengers before he was found positive for the virus.
Da Nang has earlier ceased operation of discos, bars, massages parlors, swimming pool, among other non-essential activities to better contain the outbreak. Onsite dining and gatherings of over 5 people in public places were also banned.
Since May 4, the central city recorded 135 cases in the community, infection source has yet to be detected.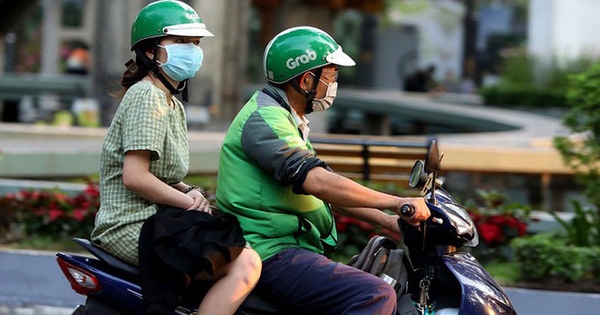 (Photo: Vn Review)
Vietnam is grappling with the fourth wave of the novel coronavirus, which started on April 27 and has been the country's most challenging by far. To date, 1,205 infections have been recorded in 27 cities and provinces.
The domestic Covid-19 tally was up by 28 on Monday noon.
Since the disease appeared in the country early last year, Vietnam has had 4,242 Covid-19 cases and 37 deaths.
More than 942,000 people, or 1% of the country's population, have been vaccinated against Covid-19.