Da Nang reapplies market entrance tickets amid resurgence of Covid community cases
People living in the central city of Da Nang have been given tickets to enter local markets on even and odd days, starting Saturday, in an effort by local authorities to limit crowds and prevent further community spread of the coronavirus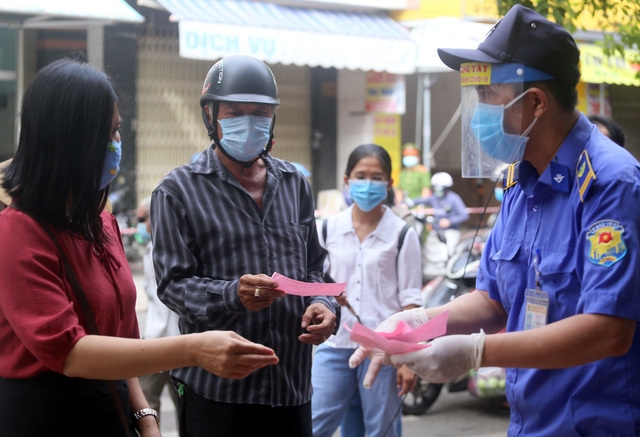 People give tickets to security guards before entering the market. Photo courtesy of the health ministry
Markets in the city of Da Nang are to issue tickets to enter local markets in an attempt to reduce crowding so as to reduce potential spread of the coronavirus.
According to the city's Department of Industry and Trade, each household will receive five tickets to go to the market over 15 days. They are allowed to enter the market once every three days.
The tickets are valid at all the city's markets. Each ticket can be used one time at one market only.
The tickets will be applied for at least 15 days.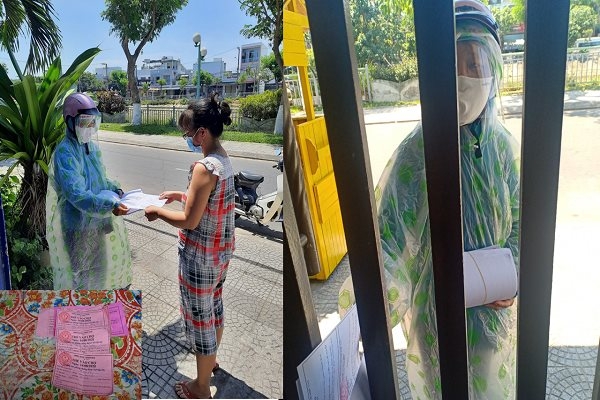 Local people in Da Nang receive market tickets at their doorsteps. Photo Saigontimes
Dam Van Tau, director of Da Nang markets' management and development company, said each local market had about 20 gates to enter but there were only about 10 security guards. The market management boards will erect barriers at small entrances and open only four to five gates each market to control entry.
All visitors to the markets must wear face masks, have hands sanitised and keep a distance between each other, he told VnExpress.
This is the second time market tickets on odd and even days have been applied in Da Nang.

The central city applied the tickets last August when the second resurgence of Covid-19 attacked the city, making it the biggest Covid hotspot in Vietnam at that time, with nearly 400 cases.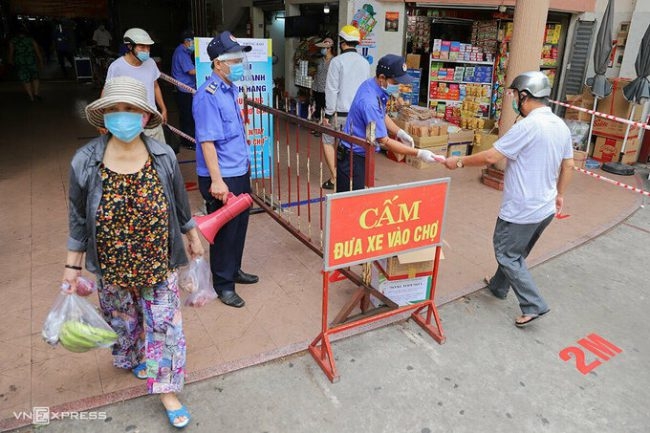 Market entrace tickets on odd and even days were applied last August when Da Nang become the country's biggest Covid-19 cluster. Photo VnExpress
Since the pandemic's resurgence in Vietnam on April 27, Da Nang has logged 18 community cases of Covid-19 linked to New Phuong Dong Club, Amida plastic surgery centre and Phu An Hotel.
Amida plastic surgery has been identified as the latest cluster in Da Nang with seven employees testing positive for the coronavirus, the city steering committee on Covid-19 prevention and control reported Saturday.
Hoa Nam Khanh and Thanh Khe markets – two large markets in the city – have closed after positive cases visited. Hundreds of traders in these markets have been tested for Covid-19.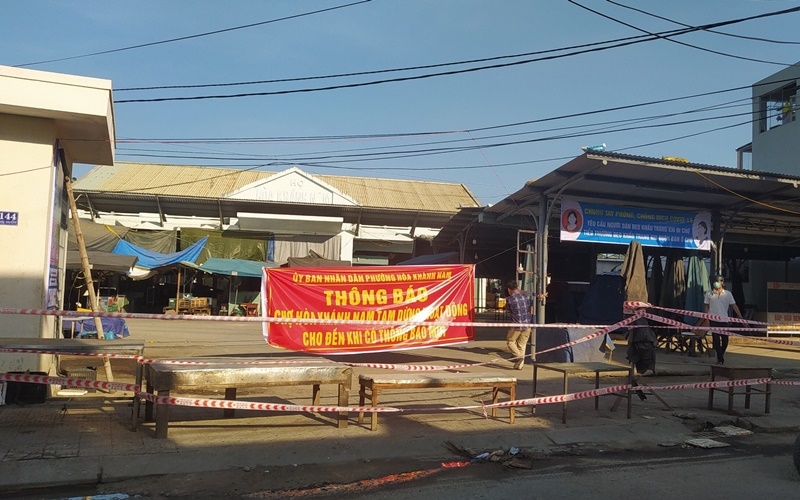 Hoa Khanh Nam Market is cordoned off after a positve case visited. Photo Saigontimes
Dong Da Market, which was closed on Friday, has been reopened after 700 traders tested negative.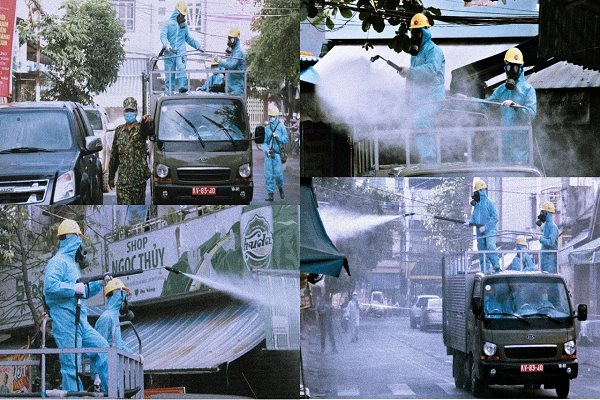 Dong Da Market is disinfected. Photo Saigontimes
The central city suspended non-essential services including indoor sports, gyms, bars, karaoke parlours, cinemas, pedestrian streets and night markets. It has also banned the gathering of more than 30 people.
Schools have been closed and switched to online learning.
Eateries can still be opened but must ensure hygiene and safe distance between customers. Takeaways and delivery are encouraged.
Public transport, taxis and ride-hailing services must not transport more than half their capacity.
Meetings between voters and candidates to the elections of deputies to the 15th National Assembly and all-level of people's councils have been held online.