Daily Horoscope for February 14: Astrological Prediction for Zodiac Signs
Daily Horoscope for February 14: You won't be able to hide your true feelings about pretty much anything today as the moon-Pluto sextile makes the truth seep out through the cracks. Interactions could reveal how you really feel about one another, so don't be surprised if you can finally move forward with that special person—or let them go—based on how the interaction goes.
Daily Planetary Overview
The moon moves into Aries this morning, so there could be a very strong desire to start everything over from scratch (including relationships), but we will also want to start something fresh. As they say, out with the old and in with the new.
In the afternoon, not only are you ready for new beginnings, but you also now have the optimism to attract a highly positive outcome. With a happy frame of mind, you can look toward the future with hope in your heart. This is also a great time to focus if there's a book or subject you've long wanted to take up.
Also, business deals are favored, but be sure you carefully examine the fine print in any contracts or agreements you're thinking of signing. A little preparation will take you a long way today.
Daily Zodiac Horoscope for February 14
Aries
The first sign of the Zodiac, Aries are the trailblazers. Passionate and independent, Aries will never do something just because everyone else is doing it—a Ram needs to be 100 percent committed to the task at hand.
Feb 14, 2021 - A phone call may come from someone you know is prone to gossip, Aries. This person may have a lot to say, but be sure you take it with a grain of salt, if not the whole shaker. Your skepticism could prove invaluable in this respect. If what this person says is important, check out the facts before passing it on or taking any action. Chances are it's exaggerated or completely false.
Taurus
Smart, ambitious, and trustworthy, Taurus is the anchor of the Zodiac. Amazing friends, colleagues, and partners, Taureans value honesty above all else and are proud that their personal relationships tend to be drama free.
Feb 14, 2021 - The desire to make a major purchase of some kind, perhaps a luxury item, might have you counting your pennies today, Taurus. Once they're all counted, you might doubt the wisdom of buying it now. This isn't the day to make a decision either way. Wait a few days and you should see things more clearly and have a better grasp of the situation.
Gemini
Smart, passionate, and dynamic, Gemini is characterized by the Twins, Castor and Pollux, and is known for having two different sides they can display to the world. Expert communicators, Gemini is the chameleon of the Zodiac, adept at blending into different groups based on the vibe and energy they perceive.
Feb 14, 2021 - Worries about a household member could plague you today, Gemini. This person might have gone away without telling anyone, or seem upset. Your friend is probably OK but at odds with someone outside the household rather than in it. Let this person work it out in whatever way they see fit. Your companion will share with you when the time is right.
Cancer
Emotional, intuitive, and practically psychic; ruled by the moon and characterized by the crab, Cancer has so much going on in its watery depths. Cancers may seem prickly and standoffish at the first meeting, once they make the decision to become friends with someone, that person has a friend for life.
Feb 14, 2021 - A sibling or neighbor may tell you one thing, Cancer, while your intuition tells you the opposite. This isn't a vindictive deception. The person is probably trying to spare your feelings. Perhaps it's better not to challenge this person. Wait until you know more before bringing up the subject. You don't want to cause a rift between the two of you.
Leo
Bold, intelligent, warm, and courageous, fire sign Leois a natural leader of the Zodiac, ready to blaze a trail, vanquish injustice, and make a name for themselves along the way. Blessed with high self-esteem, Lions know that they possess enviable traits—and they're proud of them.
Feb 14, 2021 - A friend who's having money problems might dump all their woes on you today, Leo. Your inclination isn't to be very sympathetic, but hold back that tendency. The situation is real, and your friend is very worried and needs solutions more than criticism or sympathy. Your common sense and practical nature could be invaluable right now. Offer to listen.
Virgo
Smart, sophisticated, and kind, Virgo gets the job done without complaining. Virgos are amazing friends, always there to lend a hand and also lend advice. Practical Virgos are incredibly adept at big picture thinking, and planning out their life, their vacations, and what they're going to do today isn't a drag it makes them feel in control and secure.
Feb 14, 2021 - Have you been given a task to do at work that hasn't been explained properly, Virgo? If so, you may feel at a loss. What to do? It's best to go back to the person who assigned the work and ask for more details. This could be temporarily humbling, but remember, it's better to ask a stupid question than to make a stupid mistake. Don't move ahead until you know exactly what you need to do.
Libra
Intelligent, kind, and always willing to put others before themselves, Libras value harmony in all forms. Ruled by Venus, the planet of beauty, Libra adores a life that looks good. As the master of compromise and diplomacy, Libra is adept at seeing all points of view and excels at crafting compromises and effecting mediation between others.
Feb 14, 2021 - You're probably excited about a forthcoming journey, Libra, but you may be unclear about the arrangements. Don't let this situation persist or your trip might not work out the way you hope. Get in touch with people who know what's what and get as much information as you can. Then you will know it all before you get on that plane.
Scorpio
Passionate, independent, and unafraid to blaze their own trail no matter what others think, Scorpios make a statement wherever they go. They love debates, aren't afraid of controversy, and won't back down from a debate.
Feb 14, 2021 - A dream or insight might find you questioning one of your long-held goals, Scorpio. Perhaps you've formulated another goal you like better, or you're beginning to doubt the workability of the old one. This probably isn't a good day to make a decision of any sort. Your thinking may not be as rational as it usually is. Write down your options and return to it in a day or two.
Sagittarius
Independent and strong-willed, Sagittarius personalities are all about going off the beaten path. Sagittarius isn't afraid to step away from the pack and is a natural-born leader who goes after what he or she wants, regardless of what other people think.
Feb 14, 2021 - Someone at work may be upset, Sagittarius, and not inclined to communicate their feelings to anyone else. This might cast a pall over the atmosphere. You may wonder if this person is upset with you, but chances are it has a lot more to do with the job than you. Make use of your ability to concentrate, and don't let this get in your way. It isn't worth the trouble.
Capricorn
Smart, hardworking, and fully in control of their destiny, a Capricorn will always get what they set their mind to, in both personal and professional life—no excuses. Capricorns may get a reputation as stubborn, but they simply know what they want, and also know how they wish other people would behave.
Feb 14, 2021 - Some unsettling news from far away could have you stressed out, Capricorn. This might affect your work if you aren't careful. Your mind may stray back and forth from work to the news and its implications. Stay focused. All signs are that whatever you've heard is likely to be far less troublesome than it appears right now. Don't fly off the handle until you know the facts.
Aquarius
Independent and enigmatical, Aquarians are unique. There is no one quite like an Aquarius, and because each is so incredibly individual, it can be tough to describe them as a group. Aquarians don't like labels, and may shy away from any adjective—even the good ones you might bestow upon them.
Feb 14, 2021 - You're likely to be in a good space right now, Aquarius. If you're single, you're in no hurry to change that. If you're involved, you and your partner should be getting along very well. However, you might experience a little doubt when a current or potential partner becomes uncommunicative. Your friend probably has money worries. Let him or her know you're there to listen, then back off.
Pisces
Smart, creative, and deeply intuitive, Pisces can be close to psychic. Pisces feel things deeply and have incredibly strong gut reactions. A Pisces "knows" things from deep within, and can often judge whether a person or situation is good or bad.
Feb 14, 2021 - A visitor may come over today, Pisces, but you might wonder why this person bothered. He or she may seem distracted and more inclined to listen to what you say than offer any conversation. Chances are that your friend felt lonely and needed some company. Be flattered. Don't be afraid to launch into a monologue about something you find fascinating. It may be just what your friend needs.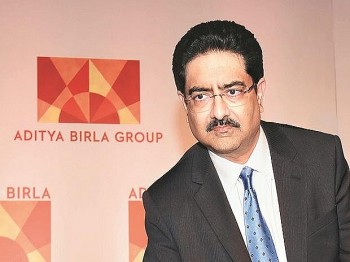 World
India is becoming more famous with many wealthy business billionaires, and the cumulative wealth of India's richest saw a rise of 50 percent in the year two of the pandemic, according to Forbes magazine. Take a look at these richest Indian billionaires in Asia and their huge net worth.