Daily Horoscope for February 11: Astrological Prediction for Zodiac Signs
Daily Horoscope for February 11: It will be very easy to feel close to people, with the moon-Mercury conjunction in the wee hours setting the tone for the day.
Daily Planetary Overview
You could have a false sense of attachment, so it probably wouldn't be wise to profess every feeling you have. Just enjoy the blissful energy this aspect brings, especially since the moon squares Mars early this morning, making it difficult to quickly process any feelings of frustration. You need courage and faith in the people you love to get through this without ending up in a silly fight.
Later in the morning, we get some comfort when Venus conjoins Jupiter. This puts your relationships in the forefront of your mind today. You'll be considering how to best improve on them. You're likely to feel much friendlier than you did earlier.
When the moon enters Aquarius tonight, the focus shifts from relationships to personal goals. This energy demands solid and sustainable ideas, so if you're going to start something over from scratch, make sure to think it through very carefully first.
Daily Zodiac Horoscope for February 11
Aries
The first sign of the Zodiac, Aries are the trailblazers. Passionate and independent, Aries will never do something just because everyone else is doing it—a Ram needs to be 100 percent committed to the task at hand.
Feb 11, 2021 - Today you may contemplate changes in your home. They could be physical, like redecorating, refurnishing, or remodeling. Or someone could move in or out. Whatever the change, it's likely to be fortunate. If you're thinking of such a change, you can proceed confidently. You should be feeling especially inspired now, so be creative and manifest whatever has been on your mind for some time.
Taurus
Smart, ambitious, and trustworthy, Taurus is the anchor of the Zodiac. Amazing friends, colleagues, and partners, Taureans value honesty above all else and are proud that their personal relationships tend to be drama free.
Feb 11, 2021 - If you aren't currently romantically involved, Taurus, today you might suddenly see an old friend or neighbor in a new light. This can be thrilling, but it might not be a good idea to do anything about it just yet. You're feeling especially sensual today, and therefore any attraction you feel could pass by tomorrow. If you're presently involved, schedule a romantic evening with your partner.
Gemini
Smart, passionate, and dynamic, Gemini is characterized by the Twins, Castor and Pollux, and is known for having two different sides they can display to the world. Expert communicators, Gemini is the chameleon of the Zodiac, adept at blending into different groups based on the vibe and energy they perceive.
Feb 11, 2021 - Your financial situation could undergo some positive upheaval now, probably as the result of a career advance. This process is likely to continue today, Gemini, as social events put you in touch with valuable contacts. It might be a good idea to listen to others today and not try to voice ideas of your own or make any decisions. Too much input could lead to mental overload and a lack of focus.
Cancer
Emotional, intuitive, and practically psychic; ruled by the moon and characterized by the crab, Cancer has so much going on in its watery depths. Cancers may seem prickly and standoffish at the first meeting, once they make the decision to become friends with someone, that person has a friend for life.
Feb 11, 2021 - A powerful desire for change could have you thinking of traveling, Cancer, or perhaps relocating to a distant state or foreign country. Friends who live far away could be trying to convince you to join them. This isn't a minor decision. It requires careful thought. You might be tempted to act impulsively, but wait for a while. In a few days, you will know if the change is right for you.
Leo
Bold, intelligent, warm, and courageous, fire sign Leois a natural leader of the Zodiac, ready to blaze a trail, vanquish injustice, and make a name for themselves along the way. Blessed with high self-esteem, Lions know that they possess enviable traits—and they're proud of them.
Feb 11, 2021 - Some vivid and interesting dreams could bring a lot of repressed memories up and force you to confront them. This could be a bit disconcerting, Leo, but still positive. Psychological obstacles to financial success and romantic happiness could be cleared away, which could change your life. It's vital that you write down your dreams. You won't want to miss out on this.
Virgo
Smart, sophisticated, and kind, Virgo gets the job done without complaining. Virgos are amazing friends, always there to lend a hand and also lend advice. Practical Virgos are incredibly adept at big picture thinking, and planning out their life, their vacations, and what they're going to do today isn't a drag it makes them feel in control and secure.
Feb 11, 2021 - A transformation in your circle of friends could occur today and change your life, Virgo. Someone exciting could move in nearby, and you could hit it off. Expect stimulating conversations and fascinating new information. If you aren't currently involved, this person could be a potential romance. At least you will make a new friend. Take a close look and don't initiate things too quickly.
Libra
Intelligent, kind, and always willing to put others before themselves, Libras value harmony in all forms. Ruled by Venus, the planet of beauty, Libra adores a life that looks good. As the master of compromise and diplomacy, Libra is adept at seeing all points of view and excels at crafting compromises and effecting mediation between others.
Feb 11, 2021 - Opportunities to do well-paying creative work could come to your attention today, Libra, perhaps online. You will probably like it, as it may give you freedom. Whether you actually want to try it or not depends on your situation. You might want to get some chores done around the house today in order to leave free time tomorrow for whatever you want to do. Something exciting might happen.
Scorpio
Passionate, independent, and unafraid to blaze their own trail no matter what others think, Scorpios make a statement wherever they go. They love debates, aren't afraid of controversy, and won't back down from a debate.
Feb 11, 2021 - Scorpio, you probably feel especially sexy and passionate now. You may enjoy browsing through catalogues of rich fabrics or furniture. Erotic novels could also appeal to you. If you're currently involved, you may want to spend the evening alone with your partner. If you aren't, don't be surprised if you attract someone new. Either way, you will draw admiring glances from strangers.
Sagittarius
Independent and strong-willed, Sagittarius personalities are all about going off the beaten path. Sagittarius isn't afraid to step away from the pack and is a natural-born leader who goes after what he or she wants, regardless of what other people think.
Feb 11, 2021 - Legal matters should definitely work in your favor today, particularly any involving property. You're likely to feel positive about life, Sagittarius, and your home life should be especially gratifying. Sex and romance also could be on your mind. If you can get together with a lover, you will probably grow quite a bit closer. Artistic projects, particularly regarding the home, should also go well.
Capricorn
Smart, hardworking, and fully in control of their destiny, a Capricorn will always get what they set their mind to, in both personal and professional life—no excuses. Capricorns may get a reputation as stubborn, but they simply know what they want, and also know how they wish other people would behave.
Feb 11, 2021 - A call from a romantic partner could lead to an intimate get-together, Capricorn. It's likely to be highly gratifying emotionally and bring you closer together. Passionate poetry and sexy novels could especially appeal to you right now. If you're into writing, you could channel your rush of sensuality into producing results that are so well thought out that they surprise even you. Get started!
Aquarius
Independent and enigmatical, Aquarians are unique. There is no one quite like an Aquarius, and because each is so incredibly individual, it can be tough to describe them as a group. Aquarians don't like labels, and may shy away from any adjective—even the good ones you might bestow upon them.
Feb 11, 2021 - Creative projects that you may have been working on for a while could prove especially ego boosting, Aquarius. You're doing a great job. A change of employment and increase in income may be in the works. If you don't feel passionate about what you're doing, expect the chance to become involved in an enterprise that you do feel strongly about. New ideas and opportunities could change your life.
Pisces
Smart, creative, and deeply intuitive, Pisces can be close to psychic. Pisces feel things deeply and have incredibly strong gut reactions. A Pisces "knows" things from deep within, and can often judge whether a person or situation is good or bad.
Feb 11, 2021 - You're an appealing person, Pisces, but today you could project more magnetism than ever. Don't be surprised if you draw admiring glances from strangers you pass in the street. Romance should be going very well for you. A hot date with a current or potential love partner could take place tonight. You might also be feeling especially artistic and inspired. Consider this a gift and use it.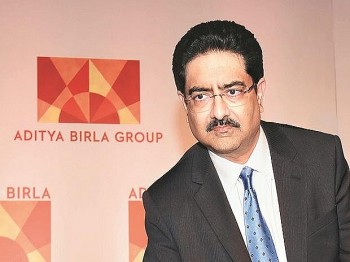 World
India is becoming more famous with many wealthy business billionaires, and the cumulative wealth of India's richest saw a rise of 50 percent in the year two of the pandemic, according to Forbes magazine. Take a look at these richest Indian billionaires in Asia and their huge net worth.