Daily Horoscope for February 2: Astrological Prediction for Zodiac Signs
Daily Horoscope for February 2: Today should be exceptional from its very start all the way to the end. The moon trines Jupiter early in the day, bringing us all the gooey goodness our little hearts can tolerate.
Daily Planetary Overview
This is a time of good feelings, general happiness, and optimism for the future. Such a high vibe may even attract some good news to you. This particular transit is known to sometimes bring good luck in financial or career matters, so keep your eyes peeled for that throughout the day as well.
This is also likely to be a day in which you meet highly influential people who can shape better outcomes in other aspects of your life. The influences of this day can stretch into the future, so don't be disappointed if the good luck isn't immediately apparent.
Before you're probably even out of bed, another fortunate event takes place. The sun trines the moon, setting the day's tone of harmony in the home. Getting along with your family members can come naturally, and any issues you've been dealing with can temporarily fade away thanks to the general sense of well-being this transit provides. This means you have not just one but two very lucky aspects taking place today covering both home and work. Enjoy!
Daily Zodiac Horoscopefor February 2
Aries
The first sign of the Zodiac, Aries are the trailblazers. Passionate and independent, Aries will never do something just because everyone else is doing it—a Ram needs to be 100 percent committed to the task at hand.
Feb 2, 2021 - Have you been thinking about attending a seminar of some kind, Aries, perhaps business related? You and a partner might go together. This is a good time to do this, as your thinking is particularly clear and retentive and you find it easier than usual to concentrate. Discussions with your partner afterward could be the icing on the cake. Tomorrow you will feel like you can take the world by storm.
Taurus
Smart, ambitious, and trustworthy, Taurus is the anchor of the Zodiac. Amazing friends, colleagues, and partners, Taureans value honesty above all else and are proud that their personal relationships tend to be drama free.
Feb 2, 2021 - Have you been working hard to attain optimal health, Taurus? If so, you may suddenly notice that your efforts are finally bearing fruit. You should feel especially fit and strong, though maybe a little lightheaded. You will want to increase your exercise, and you have the discipline to do so. Make the most of this drive while you can. Push yourself as hard as you can without stressing out.
Gemini
Smart, passionate, and dynamic, Gemini is characterized by the Twins, Castor and Pollux, and is known for having two different sides they can display to the world. Expert communicators, Gemini is the chameleon of the Zodiac, adept at blending into different groups based on the vibe and energy they perceive.
Feb 2, 2021 - A long-term love relationship may finally reach the point of total commitment, Gemini. Intense feelings and words of love could suddenly come from your partner, which could take you by surprise but are no less welcome for that. Talk of a future together may result, but no concrete decisions will be made. Nor should they be. Don't push it. Bask in the glow of the promise of lasting love.
Cancer
Emotional, intuitive, and practically psychic; ruled by the moon and characterized by the crab, Cancer has so much going on in its watery depths. Cancers may seem prickly and standoffish at the first meeting, once they make the decision to become friends with someone, that person has a friend for life.
Feb 2, 2021 - A meeting, perhaps related to finances, might take place at your home, Cancer. For the most part, the meeting will go well and you will accomplish what you want. Communication flows freely and agreements are easily reached. Bear in mind that someone has an agenda of their own that might not correspond with the interests of everyone else. Avoid discussing anything that should be kept confidential.
Leo
Bold, intelligent, warm, and courageous, fire sign Leois a natural leader of the Zodiac, ready to blaze a trail, vanquish injustice, and make a name for themselves along the way. Blessed with high self-esteem, Lions know that they possess enviable traits—and they're proud of them.
Feb 2, 2021 - If you're into writing, Leo, this is the perfect day to sit down and churn out the words, even if it's only a letter to a friend. Your imagination is especially vivid, your expression clear and understandable, and your vocabulary skills especially acute. If this is a thesis or article, you may spend hours on it. Don't worry. It will be that much better for it.
Virgo
Smart, sophisticated, and kind, Virgo gets the job done without complaining. Virgos are amazing friends, always there to lend a hand and also lend advice. Practical Virgos are incredibly adept at big picture thinking, and planning out their life, their vacations, and what they're going to do today isn't a drag it makes them feel in control and secure.
Feb 2, 2021 - Do you have some paperwork regarding money that you've been putting off, Virgo? If so, this is a good day to get it out of the way once and for all. Your mind is especially sharp and your concentration strong, so you're less likely to be distracted or make mistakes. Take care of it first thing in the morning and then you can forget about it.
Libra
Intelligent, kind, and always willing to put others before themselves, Libras value harmony in all forms. Ruled by Venus, the planet of beauty, Libra adores a life that looks good. As the master of compromise and diplomacy, Libra is adept at seeing all points of view and excels at crafting compromises and effecting mediation between others.
Feb 2, 2021 - Have you wanted to catch up on your reading, Libra? If so, this is definitely a good time to stay home, make yourself some tea, and curl up with a good book. If it's a novel, you will enjoy it thoroughly. If it's nonfiction, you will absorb the information quickly and retain more. If you're into writing, you might want to apply what you learn today to your own project.
Scorpio
Passionate, independent, and unafraid to blaze their own trail no matter what others think, Scorpios make a statement wherever they go. They love debates, aren't afraid of controversy, and won't back down from a debate.
Feb 2, 2021 - Intuition and imagination combine with good common sense to enable you to accomplish just about anything today, Scorpio. If you're into the arts, ideas could come to you in profusion. It will be easy to bring them into reality with a stroke of the pen or brush. The only problem might be deciding among them. It might be a good idea to sequester yourself and concentrate on your work.
Sagittarius
Independent and strong-willed, Sagittarius personalities are all about going off the beaten path. Sagittarius isn't afraid to step away from the pack and is a natural-born leader who goes after what he or she wants, regardless of what other people think.
Feb 2, 2021 - Conversations with friends take on a more serious note, Sagittarius. Spiritual matters and beliefs could come up, as could the more pressing mundane details of life. Whatever is discussed today could bring to the surface new ideas for making whatever you're working on move smoothly and quickly to success. Metaphysical ideas seem clearer and more down to Earth. Treat your friends to a nice meal.
Capricorn
Smart, hardworking, and fully in control of their destiny, a Capricorn will always get what they set their mind to, in both personal and professional life - no excuses. Capricorns may get a reputation as stubborn, but they simply know what they want, and also know how they wish other people would behave.
Feb 2, 2021 - In case you're surrounded by a lot of people today, you can look forward to a very harmonious day, Capricorn. Your sensitivity is higher than usual, so you will be better able to understand others and be understood as well. As a result, you add another bond to your relationships, which will create happiness and joy in your heart.
Aquarius
Independent and enigmatical, Aquarians are unique. There is no one quite like an Aquarius, and because each is so incredibly individual, it can be tough to describe them as a group. Aquarians don't like labels, and may shy away from any adjective—even the good ones you might bestow upon them.
Feb 2, 2021 - Learning comes easily to you, Aquarius, as your mind is especially sharp and retentive. Your intuition is usually high, but today it's especially acute, as is your concentration. Therefore, this is a great day to read or work on an art project. Set aside some time alone to contemplate. It may help you on a very deep level.
Pisces
Smart, creative, and deeply intuitive, Pisces can be close to psychic. Pisces feel things deeply and have incredibly strong gut reactions. A Pisces "knows" things from deep within, and can often judge whether a person or situation is good or bad.
Feb 2, 2021 - It should be easier than usual to concentrate on the practical aspects of finances, Pisces. A keener mind combines with enhanced intuition to give you a special edge when it comes to making decisions on everything that concern money, so make the most of it while you can. Connect with the people you love tonight.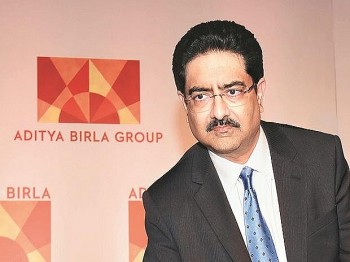 World
India is becoming more famous with many wealthy business billionaires, and the cumulative wealth of India's richest saw a rise of 50 percent in the year two of the pandemic, according to Forbes magazine. Take a look at these richest Indian billionaires in Asia and their huge net worth.