Daily Horoscope for January 27: Astrological Prediction for Zodiac Signs
Daily Horoscope for January 27: The word "hypersensitivity" comes to mind regarding the moon-Neptune trine in the early morning hours. And it's not just because you'll be more easily emotionally influenced, although that's true in this case. You'll also have more sensitivity in creative endeavors as well as intuitive ones!
Daily Planetary Overview
Your imagination can carry you through the entire day if you let it, and it's probably the sweet spot if you want to avoid some of the complications that could come later when the moon opposes Venus. With the already heightened state of emotions combined with the almost desperate need for affection and attention it's probably best to stay away from trying to connect emotionally with any new people. You could come across as clingy. If you already have a partner, try not to hang all over them in a way that may not be appreciated!
Later, the moon opposes Pluto, and you'll likely start to process some very irrational ideas. Everyone entertains notions like this from time to time, but usually you can shake it off and ground yourself in more truth, but this seems to be a challenge today. Take some long, thoughtful walks, paint something grandiose, finish a creative project around the house, or do some journaling before trying to talk about your feelings. But don't try to hide them or pretend everything is fine. Others will know.
Daily Zodiac Horoscopefor January 27
Aries
The first sign of the Zodiac, Aries are the trailblazers. Passionate and independent, Aries will never do something just because everyone else is doing it—a Ram needs to be 100 percent committed to the task at hand.
Jan 27, 2021 - This might be the perfect day to go out, Aries, or stay in and turn off the phone. Friends and relatives could be stressed, and phone conversations could touch off some misunderstandings and cause unnecessary hurt feelings. If you must talk to people, keep the conversations light and brief. You won't want to mar a nearly perfect day.
Taurus
Smart, ambitious, and trustworthy, Taurus is the anchor of the Zodiac. Amazing friends, colleagues, and partners, Taureans value honesty above all else and are proud that their personal relationships tend to be drama free.
Jan 27, 2021 - Recent stress could leave you wanting to spend the day shopping for items that may be nice but aren't really necessary, Taurus. This is fine, since you may want to spruce up your surroundings. Take care you don't go overboard, and be careful not to take home something that you wouldn't normally go for. You don't want to have to return an unwanted object to the store.
Gemini
Smart, passionate, and dynamic, Gemini is characterized by the Twins, Castor and Pollux, and is known for having two different sides they can display to the world. Expert communicators, Gemini is the chameleon of the Zodiac, adept at blending into different groups based on the vibe and energy they perceive.
Jan 27, 2021 - Uninvited visitors could cause some stress, Gemini. You wanted to spend your day resting, but now you have to entertain people, and this could prove irritating. It's better to keep the visit short and sweet than feel obligated to play host when you aren't up to it. You will want to stay on good terms with your guests. Be polite but firm and then relax.
Cancer
Emotional, intuitive, and practically psychic; ruled by the moon and characterized by the crab, Cancer has so much going on in its watery depths. Cancers may seem prickly and standoffish at the first meeting, once they make the decision to become friends with someone, that person has a friend for life.
Jan 27, 2021 - Some callous words spoken carelessly could make you feel hurt and insecure, Cancer. They may not have been intentional, but even so, bear in mind that they're only words. They tell you far more about the one who said them than they do about you. Spend the evening with people who love and respect you. You mirror the best in them, and that's why they enjoy your company.
Leo
Bold, intelligent, warm, and courageous, fire sign Leois a natural leader of the Zodiac, ready to blaze a trail, vanquish injustice, and make a name for themselves along the way. Blessed with high self-esteem, Lions know that they possess enviable traits—and they're proud of them.
Jan 27, 2021 - Attempts to attend a festival, party, or other group activity could be hampered by minor obstacles like traffic jams, forgetting things, and getting lost, Leo. This can be frustrating and irritating, but don't let it stop you. It's important to be out with your friends today. Fill up the car, get a good map, and make your way to the place by the side streets. Have some fun!
Virgo
Smart, sophisticated, and kind, Virgo gets the job done without complaining. Virgos are amazing friends, always there to lend a hand and also lend advice. Practical Virgos are incredibly adept at big picture thinking, and planning out their life, their vacations, and what they're going to do today isn't a drag it makes them feel in control and secure.
Jan 27, 2021 - Some friends may put you in front of a lot of people, Virgo, perhaps to make an impromptu speech or lead a discussion. Generally, you don't mind this, but today you're in a quiet mood and would rather stay on the sidelines. You could grit your teeth and do what they ask. But don't be afraid to tell your friends how you feel. They don't really want to make you uncomfortable.
Libra
Intelligent, kind, and always willing to put others before themselves, Libras value harmony in all forms. Ruled by Venus, the planet of beauty, Libra adores a life that looks good. As the master of compromise and diplomacy, Libra is adept at seeing all points of view and excels at crafting compromises and effecting mediation between others.
Jan 27, 2021 - Someone who's a little belligerent and abrasive could interrupt the flow of ideas at a class or workshop dedicated to spiritual and metaphysical concepts and values. This won't sit well with you, Libra, but you aren't the type to be confrontational. Don't worry. Let the person have his or her say, then let everyone else debate. Enjoy yourself and learn from all the ideas.
Scorpio
Passionate, independent, and unafraid to blaze their own trail no matter what others think, Scorpios make a statement wherever they go. They love debates, aren't afraid of controversy, and won't back down from a debate.
Jan 27, 2021 - An upset between you and a friend might cause you to wonder what you did wrong, Scorpio. Chances are you were just in the wrong place at the wrong time. Your friend may have money problems and be too embarrassed to talk about it. Wait a few days and call again to see how things are. Your friend will feel more like talking, and all should be OK between you.
Sagittarius
Independent and strong-willed, Sagittarius personalities are all about going off the beaten path. Sagittarius isn't afraid to step away from the pack and is a natural-born leader who goes after what he or she wants, regardless of what other people think.
Jan 27, 2021 - Too many outside responsibilities at once could have you at odds with a current love partner, Sagittarius. Your beloved may seem to be demanding a choice between your job and the relationship. Don't read things into the situation that aren't there, and don't be too proud to talk about it. Pride really can come before a fall. Explain the circumstances in detail and all should be well.
Capricorn
Smart, hardworking, and fully in control of their destiny, a Capricorn will always get what they set their mind to, in both personal and professional life—no excuses. Capricorns may get a reputation as stubborn, but they simply know what they want, and also know how they wish other people would behave.
Jan 27, 2021 - An unexpected problem with a task you're trying to finish could cause a temporary upset between you and those closest to you, Capricorn. This might have your family stomping out of the house in anger. Remember that everybody has their own concerns, and probably wouldn't have reacted this way otherwise. Finish what you have to do and patch things up later. All should be well.
Aquarius
Independent and enigmatical, Aquarians are unique. There is no one quite like an Aquarius, and because each is so incredibly individual, it can be tough to describe them as a group. Aquarians don't like labels, and may shy away from any adjective—even the good ones you might bestow upon them.
Jan 27, 2021 - An upsetting dream about someone you love deeply could cause you to awaken suddenly in the night, Aquarius. You might have to ground yourself a little in reality before trying to go back to sleep. Stay calm. The dream isn't prophetic. It probably relates to your own fears about this person, or maybe even about yourself. Wait until morning and write down the dream. The meaning should clarify by then.
Pisces
Smart, creative, and deeply intuitive, Pisces can be close to psychic. Pisces feel things deeply and have incredibly strong gut reactions. A Pisces "knows" things from deep within, and can often judge whether a person or situation is good or bad.
Jan 27, 2021 - A misunderstanding with a family member or partner could mar your morning, Pisces. One of you is less communicative than usual. It might take some effort to bring the issues into the open and work them out. They probably seem more serious than they are. Both you and the other person are apt to be stressed out and a little on edge. Cut yourselves some slack.
Overseas Vietnamese
Vice President Vo Thi Anh Xuan had meetings with several Thai leaders and high-ranking officials within the framework of her visit to Thailand to attend the Global Summit of Women (GSW) 2022.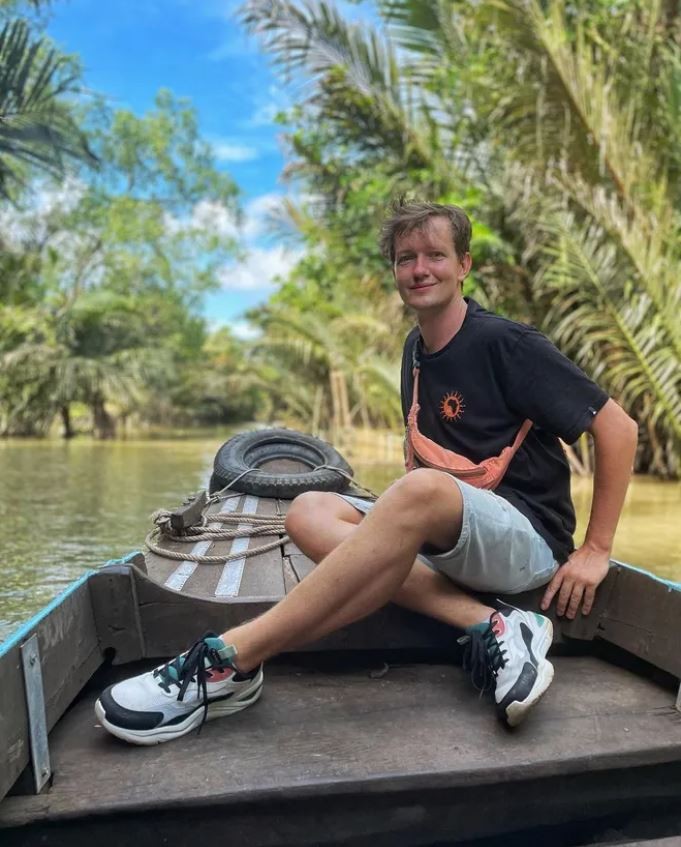 Multimedia
Besides famous products from coconuts, Ben Tre still has many interesting places with unique Mekong River Delta styles waiting for you to discover.
June 22, 2022 | 08:10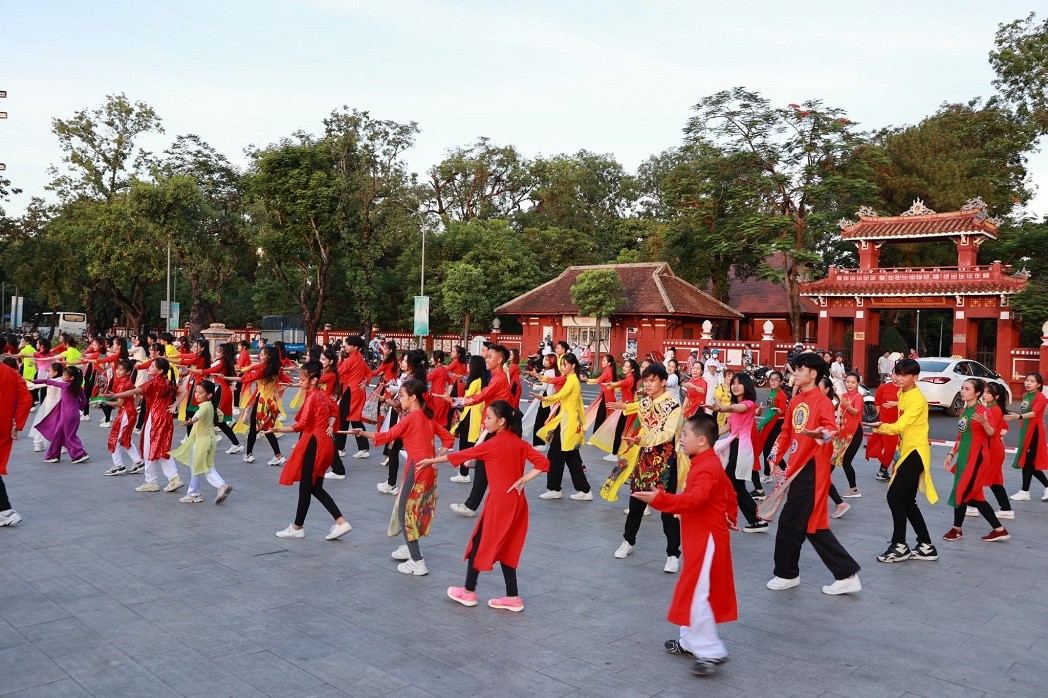 Handbook
Get all the basic info, check the lineup, discover festival highlights
June 22, 2022 | 06:19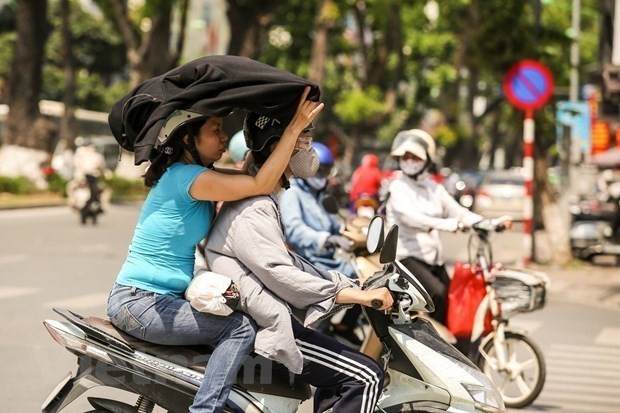 Handbook
Know the signs of dehydration and heatstroke to keep you and your family safe this summer.
June 21, 2022 | 19:02
Handbook
The Danish Film Week will delight audiences in Hanoi, Hue, Da Nang and Ho Chi Minh cities
June 18, 2022 | 07:00