Daily Horoscope for February 7: Astrological Prediction for Zodiac Signs
Daily Horoscope for February 7: The moon sextiles Mercury very early this morning, so people are likely to willingly share personal details with you today. You're going to be in the mood to talk as well - and not be shy about it. You're going to have great advice for every issue people bring to you. These may concern love, career, or any number of other personal matters.
Daily Planetary Overview
Expect all kinds of interaction from friends, neighbors, colleagues, and anyone else you encounter. Put aside any aversion you have for openness because you're likely to help people with long-term solutions to some of their problems, and it will be satisfying to do so.
The moon enters Capricorn this afternoon, so you're likely to be thinking about some of your long-term goals today. You could even find the solution to whatever problem has been holding you back lately. Write down any insights that come to you today, because even if you can't act on them for some time, they might come in handy later. Patience truly is a virtue, and if you're able to see the bigger picture, you won't mind moving at a slow and steady pace. Stay practical when it comes to your business plans, and pursue the wisest ways to invest your time and energy moving forward.
Daily Zodiac Horoscope for February 7
Aries
The first sign of the Zodiac, Aries are the trailblazers. Passionate and independent, Aries will never do something just because everyone else is doing it—a Ram needs to be 100 percent committed to the task at hand.
Feb 7, 2021 - What meticulousness, Aries! You may feel a sudden, urgent need to take a close look at your financial situation, wardrobe, cupboards, or car. List the things you need to do in order to fix them over the next few days. You're going to spend your day taking inventory in your life. Why not? It's important to get a really good look at the reality of things occasionally.
Taurus
Smart, ambitious, and trustworthy, Taurus is the anchor of the Zodiac. Amazing friends, colleagues, and partners, Taureans value honesty above all else and are proud that their personal relationships tend to be drama free.
Feb 7, 2021 - You may be courting your lover today, Taurus. Whether you're in a relationship or starting one, you're in the mood to seduce your partner with a touch of sophistication. It's time to add to your natural charm - a seductive new scent, attractive outfit, or new haircut. Sometimes changing your appearance makes deeper personality changes than you expect.
Gemini
Smart, passionate, and dynamic, Gemini is characterized by the Twins, Castor and Pollux, and is known for having two different sides they can display to the world. Expert communicators, Gemini is the chameleon of the Zodiac, adept at blending into different groups based on the vibe and energy they perceive.
Feb 7, 2021 - You will get the most satisfaction today through your activities with others, Gemini. So you should take the initiative and propose something you and your friends could do together. Be creative and think of something unusual, perhaps an outdoor activity like horseback riding, hiking, or an outing to an amusement park. Your friends will appreciate the thought you put into it.
Cancer
Emotional, intuitive, and practically psychic; ruled by the moon and characterized by the crab, Cancer has so much going on in its watery depths. Cancers may seem prickly and standoffish at the first meeting, once they make the decision to become friends with someone, that person has a friend for life.
Feb 7, 2021 - Cancer, today you will be like a good-luck charm to your family and friends. It's up to you to motivate people to get going and have fun together. Show them your enthusiasm for life. Anyone would be extremely lucky to cross your path today. Your world is full of joy, creativity, and laughter. You're a real inspiration to the people around you.
Leo
Bold, intelligent, warm, and courageous, fire sign Leois a natural leader of the Zodiac, ready to blaze a trail, vanquish injustice, and make a name for themselves along the way. Blessed with high self-esteem, Lions know that they possess enviable traits—and they're proud of them.
Feb 7, 2021 - If you can't feed your artistic tendencies in the work you do, today is a good day to create a better balance and make your days more satisfying. Art isn't just for artists, Leo. All you have to do is take the initiative to create something and you will see just how good it feels. Have you ever thought about writing a children's book? This is one idea, considering the planetary aspects.
Virgo
Smart, sophisticated, and kind, Virgo gets the job done without complaining. Virgos are amazing friends, always there to lend a hand and also lend advice. Practical Virgos are incredibly adept at big picture thinking, and planning out their life, their vacations, and what they're going to do today isn't a drag it makes them feel in control and secure.
Feb 7, 2021 - Regardless of your gender, why not show a bit more virility in your relationships and actions? If you're dominated by your emotions, the day could be extremely trying for you. Protect yourself from your anxieties by talking things over with a friend or someone else close to you. This will help take some of the pressure off - that is, if that person knows how to be discreet.
Libra
Intelligent, kind, and always willing to put others before themselves, Libras value harmony in all forms. Ruled by Venus, the planet of beauty, Libra adores a life that looks good. As the master of compromise and diplomacy, Libra is adept at seeing all points of view and excels at crafting compromises and effecting mediation between others.
Feb 7, 2021 - Today you may feel a lot more energetic after a tiring past few days. When you're feeling good, everything's fine. You're feeling motivated again to get down and tackle the work that's waiting for you. If you have time to make some calls, don't be afraid to look for new prospects, because today promises some very beneficial partnerships in your professional or even spiritual life.
Scorpio
Passionate, independent, and unafraid to blaze their own trail no matter what others think, Scorpios make a statement wherever they go. They love debates, aren't afraid of controversy, and won't back down from a debate.
Feb 7, 2021 - It may be difficult to get people to listen to you at the moment, Scorpio. The people around you may even be annoyed at hearing all of your new ideas. The stars are pushing you to change your tactics before you alienate everyone. You won't get anywhere unless you're cleverer about getting your ideas across. Be subtle and you will have more success.
Sagittarius
Independent and strong-willed, Sagittarius personalities are all about going off the beaten path. Sagittarius isn't afraid to step away from the pack and is a natural-born leader who goes after what he or she wants, regardless of what other people think.
Feb 7, 2021 - You may not have been taking very good care of yourself lately, Sagittarius. The planetary aspects are encouraging you to be a little more disciplined in your lifestyle. Don't overwork, don't drink too much coffee, and try to eat lighter meals. Anything you do for yourself today could have very quick, healthy effects. Think about this as you go for a run at lunchtime or go to bed early tonight.
Capricorn
Smart, hardworking, and fully in control of their destiny, a Capricorn will always get what they set their mind to, in both personal and professional life—no excuses. Capricorns may get a reputation as stubborn, but they simply know what they want, and also know how they wish other people would behave.
Feb 7, 2021 - What would happen if you decided to take care of yourself today, Capricorn? This is what the planets are trying to tell you. You need to relax, to let yourself be taken care of, and close your eyes and dream. Leave the daily tasks behind. You need peace and quiet. Lie down and release all your worries. You don't need to act and you don't need to react. Just relax.
Aquarius
Independent and enigmatical, Aquarians are unique. There is no one quite like an Aquarius, and because each is so incredibly individual, it can be tough to describe them as a group. Aquarians don't like labels, and may shy away from any adjective—even the good ones you might bestow upon them.
Feb 7, 2021 - This is an intense phase of interior modification, both physically and psychologically. Don't hesitate to padlock your refrigerator and avoid your favorite stores, Aquarius. You need to exert a bit more self-control as far as eating or spending is concerned if you want to get back into shape physically and mentally. Have you been overdoing it a little lately? Perhaps you regret it now.
Pisces
Smart, creative, and deeply intuitive, Pisces can be close to psychic. Pisces feel things deeply and have incredibly strong gut reactions. A Pisces "knows" things from deep within, and can often judge whether a person or situation is good or bad.
Feb 7, 2021 - The period you're in now is about getting ahead, Pisces. If you've been dissatisfied with some aspect of your career over the last few months, don't wait any longer to do something about it. Things aren't going to get better all by themselves. You need to remold your reality to fit your goals and aspirations. This would be a perfect day to ask for a raise if you feel you deserve one.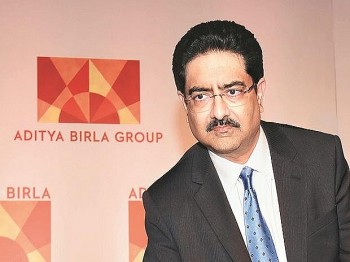 World
India is becoming more famous with many wealthy business billionaires, and the cumulative wealth of India's richest saw a rise of 50 percent in the year two of the pandemic, according to Forbes magazine. Take a look at these richest Indian billionaires in Asia and their huge net worth.