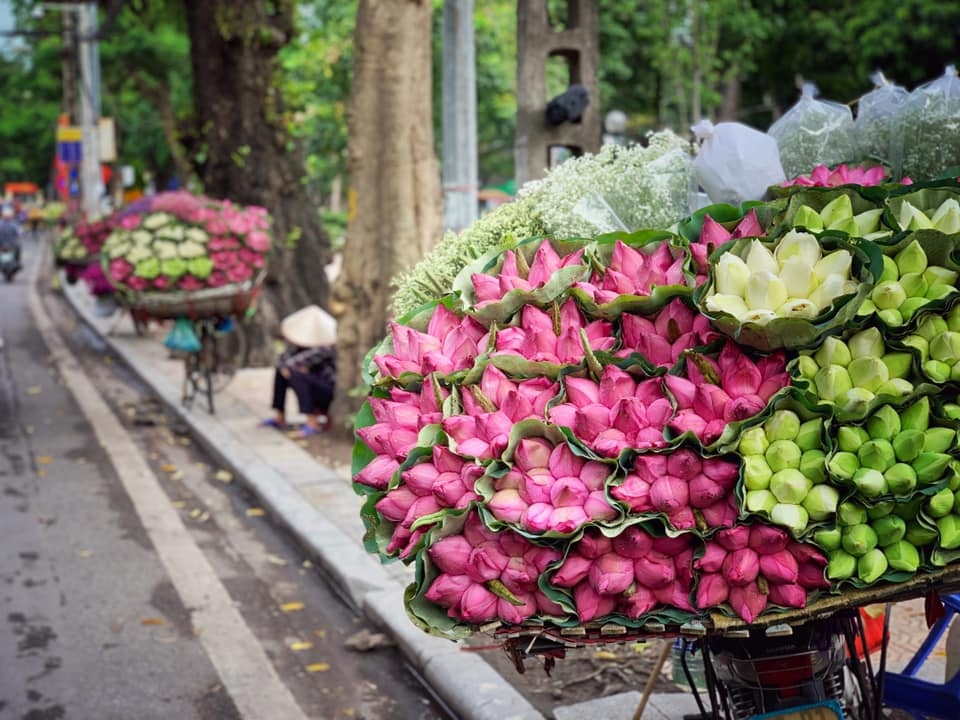 Life back to normal in Vietnam. Street vendors sells lotus flowers on Hanoi street. Source: Facebook
Two months without community infection
Children joyfully back to schools, adults back to work, restaurants resume operations, streets return bustling...that what the picture of daily life in Vietnam depicted.
It has been two months the country started a new day without COVID-19 community infection.
Meanwhile, the outbreak is still raging the world. As of June 15, 7 882 230 cases of COVID-19 have been reported globally, including 433 259 deaths.
16 countries reported over 100,000 cases of infection; 59 countries have more than 10,000 cases; 122 countries have over 1,000 cases.
Vietnam currently ranks 156th among 215 countries and territories in number of cases and is one of 30 countries without coronavirus-related death.
Addressing the National Assembly, Deputy Prime Minister Vu Duc Dam said that: "Daily life in Vietnam now is the dream of many countries around the world."
The Deputy Prime Minister stressed, Vietnam's success in containing the COVID-19 is thanks to the leadership of the Party, the State and the participation of people from all walks of life and frontline forces who have made tireless efforts to curbing the pandemic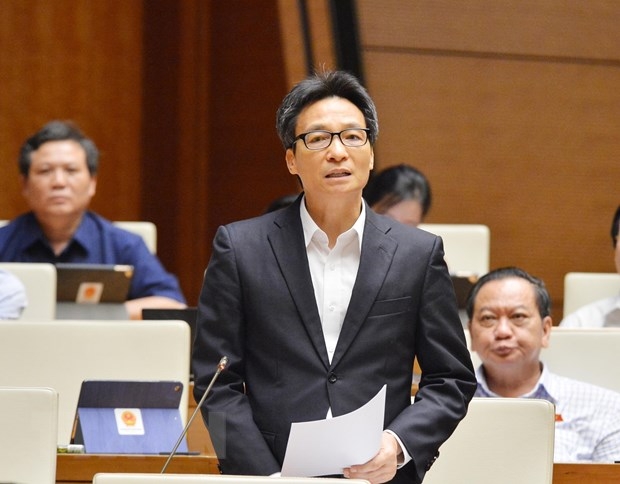 Deputy Prime Minister Vu Duc Dam. Photo: VNA
As soon as first cases of COVID-19 were reported, the Government and the Prime Minister issued decisive instructions which were draw from previous outbreaks.
Viet Nam is also the first country in the world to apply mandatory health declaration to all incoming travelers in an early and drastic manner in order to contain the COVID-19 pandemic, said Deputy Prime Minister Vu Duc Dam.
The measure has proved to be effective, thus the total costs for the COVID-19 fight is much lower compared to other countries, Deputy PM Dam added.
Every life counts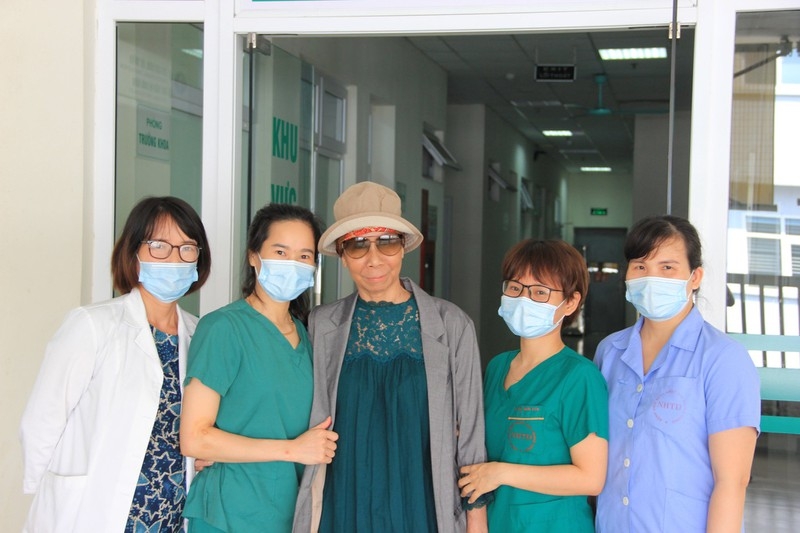 No one could image that Patient 19 would recover but she did.
To date, nearly 97% of COVID-19 patients in Vietnam recovered, according to the National Steering Committee for COVID-19 Prevention and Control.
Specifically, 323 out of 334 patients have been cleared of the virus. 49 out of 50 foreign patients have been recovered. 11 remaining patients are being treated at 6 medical facilities nationwide, most of whom are in stable health conditions.
Recently, the miraculous recovery of Patient 19 and Patient 91 has been regarded as a fruit of relentless efforts of Vietnamese medical staff.
Known as Patient 19, the 64-year-old woman suffered life-threatening several times during the treatment and seem to unlikely to survive. There were times when she had severe lung damaged of up to 80%.
On June 3, she beamed saying thanks doctors as being discharged from the hospital.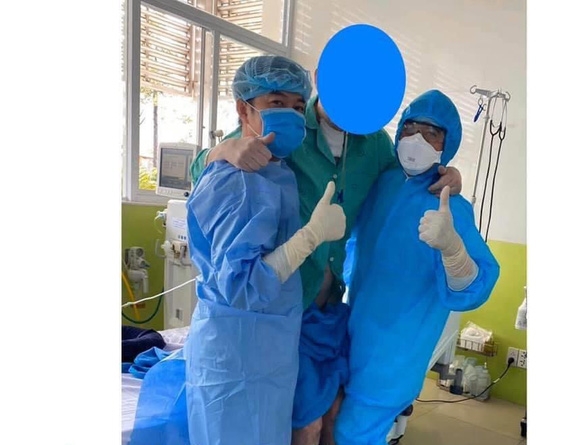 Patient 91 stands up and practises walking. Photo: Le Nguyen/Tuoi tre
Patient 91, who is considered Vietnam's most critical ill COVID-19 case, has staged a remarkable recovery with doctors saying that he no longer needs a lung transplant.
The 43-year-old British pilot currently under treatment at Ho Chi Minh City's Cho Ray Hospital, is also free of his lung infection. He has no fever and is fully conscious. He has remembered the passwords to his phone and iPad. Mobility is gradually returning to his upper limbs, allowing him to pick up a pen, write on a board and use the phone. Strength is also returning to his lower limbs, Vnexpress reported.
For doctors who directly treat Patient 91, this is probably the most 'brain-weighing' case when his health improvement attracts attention not only in Vietnam but also on international media.
The patient has spent nearly 90 days of treatment at the hospitals. After 1 week of disconnected from ECMO, his health has improved day by day. He is now able to stand up and is practicing walking.
Talking about the situation in coming time, Deputy Prime Minister Vu Duc Dam stressed that the risks of an outbreak is still great. Vietnam should not massively open its borders to foreigners. This should be done in a safe way.
Jennifer Tran