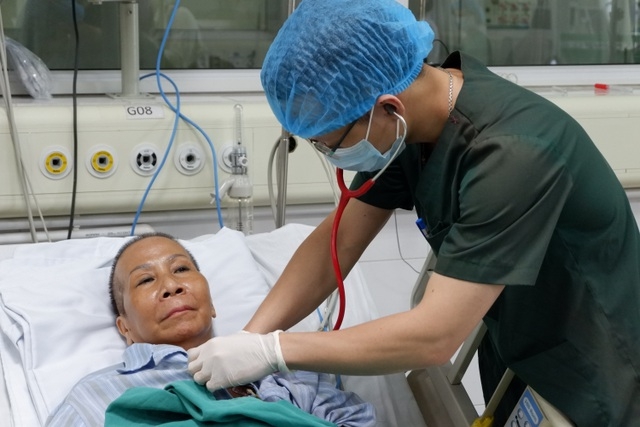 The patient has miraculously recovered after nearly three months of treatment.
The woman is admitted to the hospital on March 7, one day after niece, 26-year-old Nguyen Hong Nhung was confirmed Hanoi's first COVID-19 patient.
During her 82 days of treatment, she several times suffered critical conditions and few people imagined that she could recover.
As NDO reported, nine days after being hospitalized, she suddenly had severe lung damage of up to 80% as her lungs were almost 'white'. Later, she quickly succumbed to respiratory failure, with shortness of breath and high fever. On March 16, doctors had to give the patient emergency ventilation.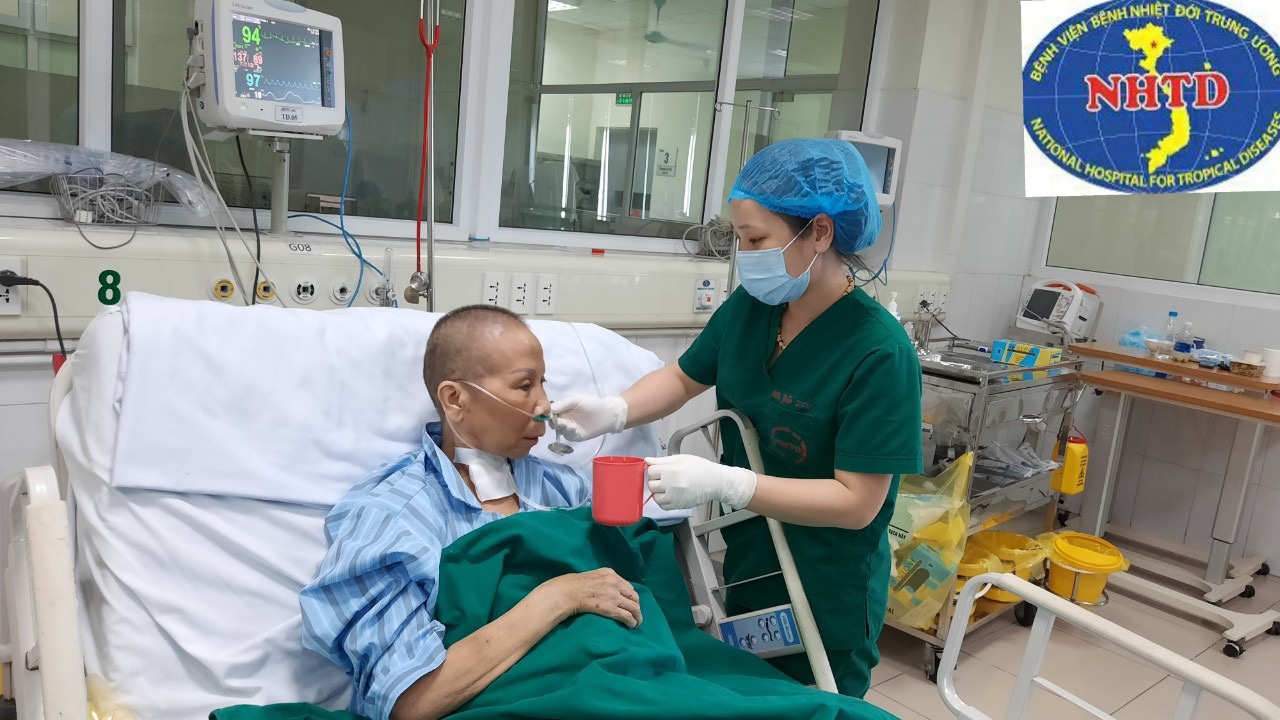 Supplied photo.
Her health worsened as she had kidney failure and needed dialysis. By March 18, the patient's condition had changed severely, with difficulty breathing and a large amount of lung damage.
By April 4, she was breathing on her own and gave up ECMO, as her situation had gradually improved. Doctors rejoiced as her treatment had complete 70% of its journey. However, a sudden downturn occurred when the virus attacked her heart.
At 0:45 am on April 8, she suddenly had an arrhythmia and blood stopped circulating, then fell into a coma. After 40 minutes of emergency attention with eight people taking turns pressing her heart, fortunately the patient had a heartbeat again despite a time when it seemed that she would not make it.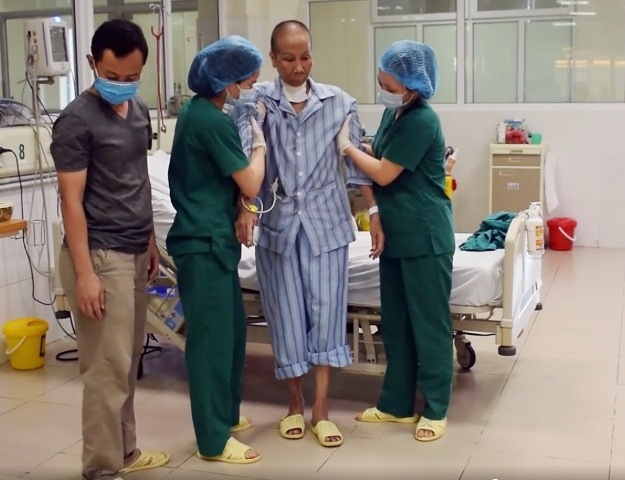 She is eligible to be discharged from the hospital.
Following great efforts by doctors, on May 4, her condition considerably improved. She became conscious and could communicate. To date, she has tested negative for Covid-19 for seven times with good communication, no fever, no shortness of breath and normal heart and lung function.
She is eligible to be discharged, the hospital announced on May 26.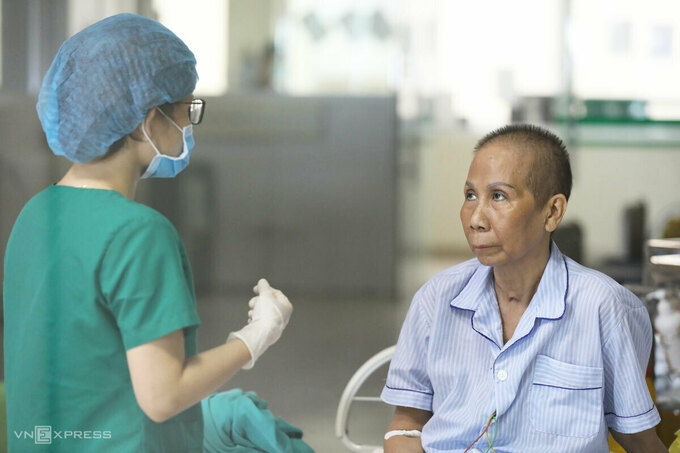 The patient is seen on the afternoon of May 26. Photo: Ngoc Thanh/Vnexpress
NDO cited doctor Dong Phu Khiem, Deputy Head of Department of Positive Recovery at the hospital, saying that the treatment and recovery of Patient 19 is particularly impressive compared to the treatment process for hundreds of other COVID-19 patients there. She not only has had the longest course of treatment and is among two cases that were required to use ECMO but she also joined doctors through the most dangerous moments to reach this most spectacular of recoveries.
She waving to the doctors early May. Supplied video
Patient 19 is among three most critical COVID-19 patients in Vietnam so far, with the remaining two having also been declared as free from the coronavirus.
The 88-year-old woman in the northern of Hung Yen province, Vietnam's oldest COVID-19 patient, had been discharged from hospital early this month for her recovery. Meanwhile, the 43- year-old British pilot who has tested negative several times for SARS-CoV-2 but is still in critical condition as he undergoing intensive care in Ho Chi Minh city awaiting a lung transplantation.
As of May 27, Vietnam start the 41st day without new coronavirus cases of community infection.
Jennifer Tran