COVID-19 Updates in Vietnam (August 10): No fresh cases in the morning, two more deaths confirmed
This morning, August 10, for the first time, there was no new case of Covid-19 detected nationwide, after 15 consecutive days of recording Covid-19 patients relating to an outbreak in Da Nang. Meanwhile, two more Covid-19- related deaths confirmed, raising the country's tally fatalities to 13.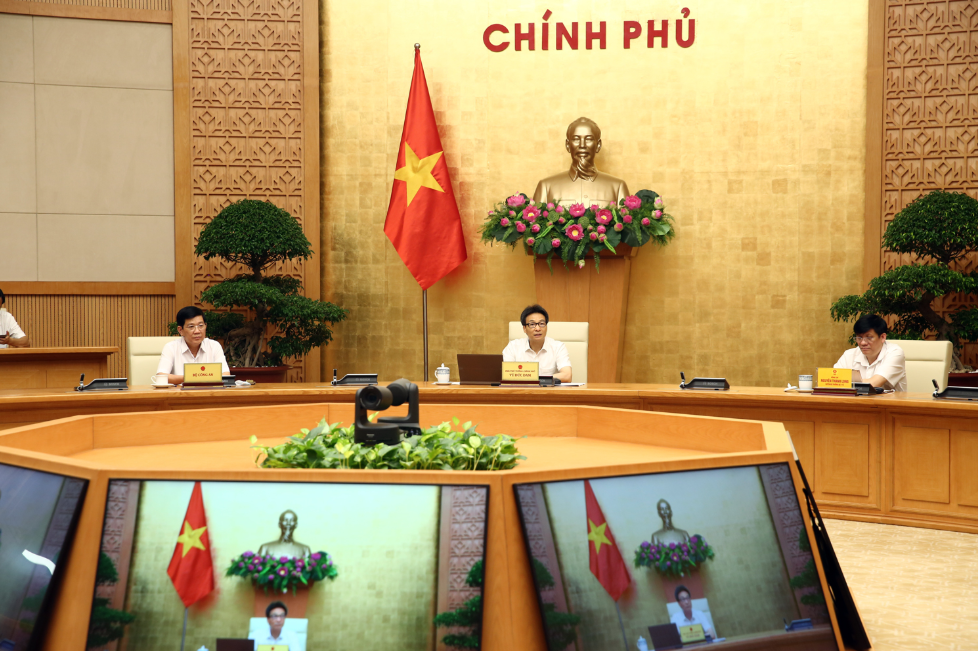 Overview of the Steering Committee meeting for COVID-19 epidemic prevention in Hanoi on August 9 (Photo: Ministry of Health)
First day of no fresh infection detected
According to the National Steering Committee for the Prevention and Control of Covid-19, by 6 o'clock August 10, Vietnam had a total of 841 Covid-19 cases, of which 317 cases were immediately isolated after entering the country.
From July 25 to now, 384 new cases have been reported related to Da Nang. From 6 pm on August 9 to 6 am on August 10: 0 new cases.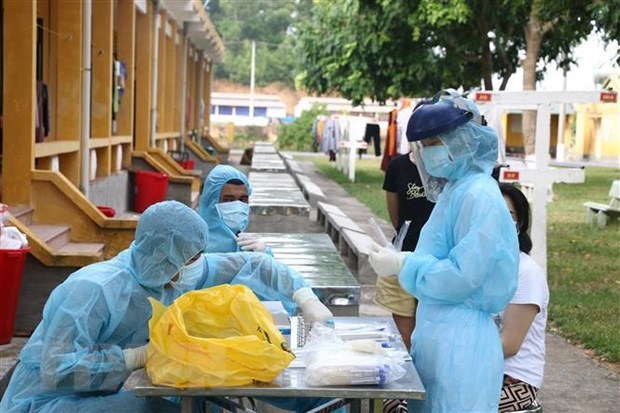 Samples are taken for people in a quarantine centre. Illustrative image. (Photo: VNA)
According to the Ministry of Health, the second facility of Hue Central Hospital is treating 18 very severe Covid-19 patients, including those who are reported to stop breathing, sent from Da Nang Hospital.
Hue Central Hospital, specifically its 2nd facility have mobilized the best professional force to directly take care of those patients. In addition, many experienced specialists from Central Hospital for Tropical Diseases, Hanoi Medical University Hospital also join hands in treating severe patients.
The latest test results showed that there were 2 severe patients in Hue Central Hospital for the first time received a negative test for the SARS-CoV-2 virus. Nationwide, 48 patients tested negative for the SARS-CoV-2 virus for 1-2 times. Currently, 389 patients are still positive for coronavirus.
Also in the morning of August 10, Deputy Minister of Health Nguyen Truong Son, Head of the Permanent Division of Special Operations COVID-19 of the Ministry of Health in Da Nang City, informed about 2 deaths of patients relating to COVID-19, cited by PLO.
This is the 12th and 13th COVID-19 deaths since the pandemic first appeared in Vietnam, both have underlying medical conditions.
Patient no. 430: female, 33, lived in Da Nang. Medical history: End-stage chronic renal failure, heart failure, hypertension, sepsis.
Patient no. 737: female, 47, lived in Da Nang. Medical history: end-stage chronic renal failure with hemodialysis and stent insertion, heart failure, hypertension.
Covid-19 pandemic in Hanoi peaks this week, said Mayor
In the morning of August 9, Mr. Nguyen Duc Chung - Chairman of Hanoi People's Committee stated clearly that the pandemic situation worldwide and nationwide were becoming more complicated, and the number of infections kept jumping.
Especially, in the last 15 days, Vietnam has recorded patients returning from Da Nang, with complicated travel history, leading to difficulties in COVID-19 control and prevention. Therefore, Mr. Chung emphasized that the this week, from August 10-16, the pandemic may peak in the capital city.
VOV's survey showed that most of the hotels and restaurants in Hanoi Old Quarter fell into a state of shutdown, receiving no customers. According to the Hanoi Department of Tourism, from July 28 to August 2, more than 31,891 domestic tours have been canceled.
Overall hotel occupancy is about 12%, causing about 21 billion dongs of damage. One of the solutions recently launched by the Vietnam National Administration of Tourism to help solve difficulties for tourism businesses is to reduce taxes, extend the time to pay land rent, and support to retain high-quality labor in strengthening the sharing and coordination between travel businesses and travel supply partners.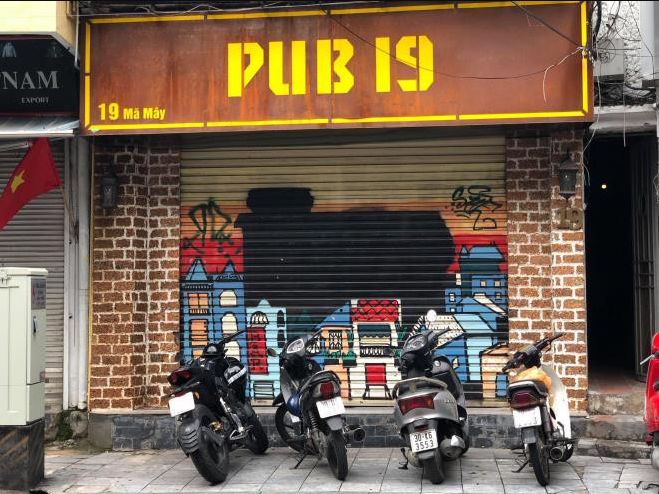 Restaurants in Hanoi shut down due to COVID-19 (Photo: VOV)
Deputy PM: Vietnam's testing capacity is "becoming better"
On the afternoon of August 9, Deputy Prime Minister Vu Duc Dam chaired the meeting of the National Steering Committee for the prevention of acute respiratory infections caused by a new strain of Coronavirus (Covid-19).
Deputy Prime Minister Vu Duc Dam affirmed that the testing capacity of Covid-19 in Vietnam was much better than before in terms of production of test kits and machines, cited by VN Express.
Accordingly, Vietnam will promote testing according to the guidance of the Ministry of Health, depending on where antibody testing (rapid test) or PCR (virus detection) is performed. However, no matter how good testing capacity becomes, it cannot be implemented for all people, even a province, in a short time. Therefore, the most effective anti-epidemic solution is still early detection, fast tracing, and group testing.
Da Nang outbreak has been put under control
Also in the meeting on the afternoon of August 9, Assoc.Prof. Dr. Tran Dac Phu said that the pandemic prevention work in Da Nang has recently been implemented very drastically, comprehensively and effectively.
"Up to this point can be said, we have been able to control the outbreak in Da Nang and Da Nang Hospital", Assoc.Prof. Dr. Tran Dac Phu said.
However, Dr. Phu warned that the pandemic situation worldwide and nationwide is still complicated, Vietnam's provinces are still facing the risk of pandemic break. Therefore, to effectively prevent COVID-19 break, in the coming time, not only Da Nang but all localities must continue to step in, raise their vigilance, especially in tourism regions, cited by Vietnamnet.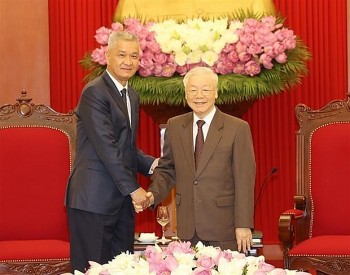 Friendship
Anouphap Tounalom, Secretary of the Lao People's Revolutionary Party (LPRP) Central Committee, and Secretary of the Party Committee and Chairman of the People's Council of Vientiane is conducting a visit to Vietnam.