Eldest daughter of the last King Bao Dai passed away in France
Princess Phuong Mai, King Bao Dai's eldest daughter, died on 16 January 2021 at Louveciennes, France.
Princess Phuong Mai's funeral was held with her family on January 21, according to a news release published in the newspaper Le Figaro of France.
In the event, along with the names of 2 children of Princess Phuong Mai and 2 grandchildren, there are also the names of her two younger sisters, Princess Phuong Lien and Princess Phuong Dung, and Prince Bao Long and Prince Bao Thang (both of whom are dead).
Princess Phuong Mai was born in 1937. She was the first daughter of King Bao Dai and his first wife, Queen Nam Phuong.
In 1947, Queen Nam Phuong and her children left Vietnam and moved to Château Thorens, a suburb of Cannes, France.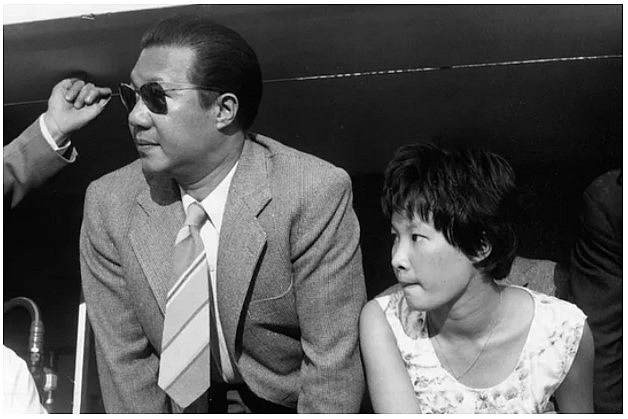 Princess Phuong Mai watching the Formula 1 race in Italy in 1955. Photo: Headlinesmania
According to Headlinesmania, after studying in France, Princess Phuong Mai returned to Vietnam and lived here from 1949-1953. In 1955, she followed her parents to France for a living.
Princess Phuong Mai married Addis Abeba's second Duke, Pietro Badoglio, also a Sabotino marquis. They have two children, Don Flavio (born 1973) and Donna Manuela (born 1979). Mr. Badoglio died in 1992.
Princess Phuong Mai had been living with her sister Princess Phuong Dung in Louveciennes for some time.
From the time when the Hung Kings established the Van Lang Country (Vietnam), until the end of the 13th King of the Nguyen Dynasty, Vietnam experienced many ups and downs, leaving many great historical values ​​and anecdotes behind. In particular, the name Bao Dai - The last King of the Vietnamese monarchy always provokes many curiosities for future generations.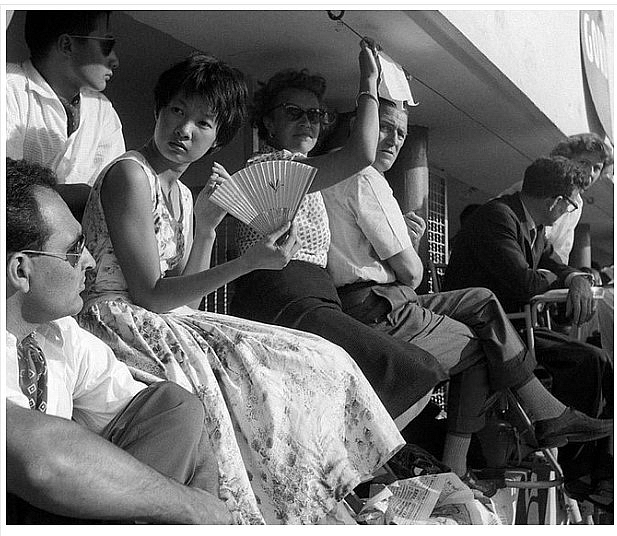 Princess Phuong Mai watching the Formula 1 race in Italy in 1955. Photo: Headlinesmania
According to Journey On Air, Bao Dai, whose real name is Nguyen Phuc Vinh Thuy, was born on October 22, 1913 in Hue. Vinh Thuy's father was Nguyen Phuc Buu Dao, or King Khai Dinh, his mother was Hoang Thi Cuc, or Ms. Tu Cung Thai Hau.
King Bao Dai inherited the throne at the age of 13, and ruled the country from 1925 until his abdication in 1945. He was the last of the Nguyen Kings who united the country and built a feudal capital in Hue.
The emperor and empress had five children, most of whom were educated at the French boarding school their mother had attended, Convent des Oiseaux.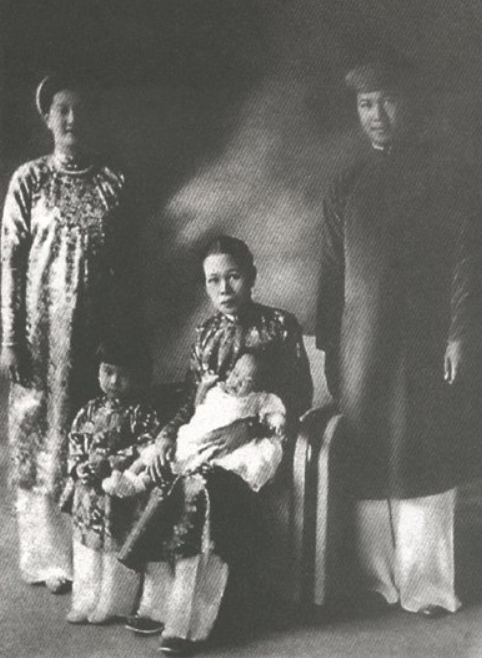 From left to right: Queen Nam Phuong, Prince Bao Long, Queen Doan Huy carrying her niece, Princess Phuong Mai and King Bao Dai. Photo: Eurohistory Journal
On 18 June 1945, Nam Phuong was raised in rank from Her Majesty to Her Imperial Majesty. She also was granted the title of empress, her husband having assumed the title of emperor after proclaiming the country's independence from France. However, the new emperor was soon convinced to abdicate the throne by the revolutionary government.
After the Thang Tam Revolution succeeded, Emperor Bao Dai abdicated and became a "citizen of Vinh Thuy". In his abdication manifesto, he famously said "I want to be a people of a free country, rather than a king of a slave country". Afterwards, Vinh Thuy - Emperor Bao Dai was invited by President Ho Chi Minh to be an advisor to the newly established Provisional Government.
In 1946, Bao Dai joined the delegation of the Democratic Republic of Vietnam government to Chongqing to visit China, but he did not return to his home country, but to Kunming and Hong Kong. In April 1949, he was sent back to Vietnam.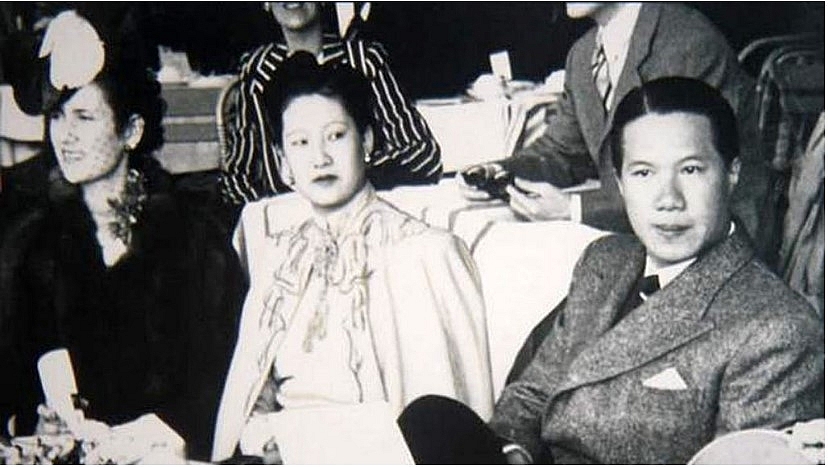 Photo: chaohanoi.com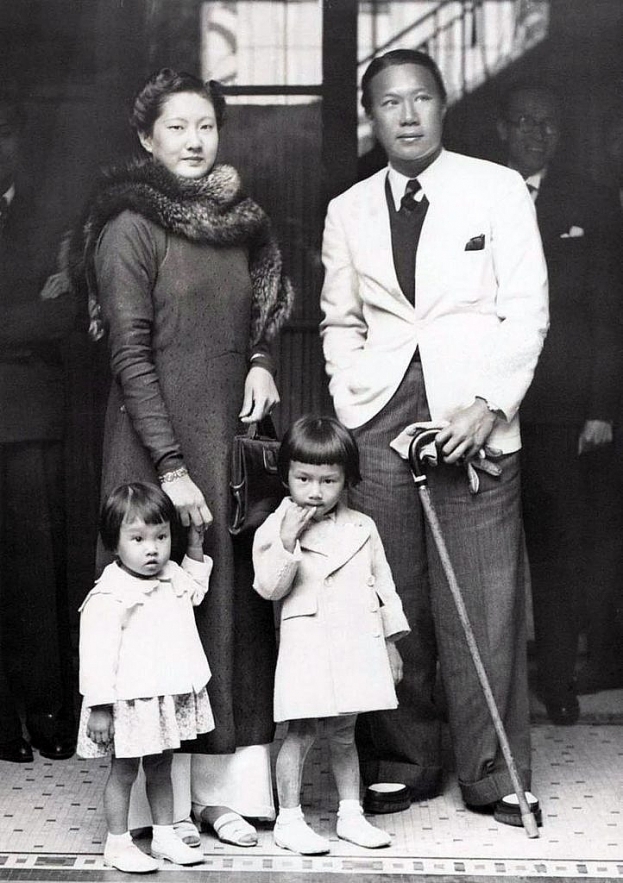 Photo: Chaohanoi.com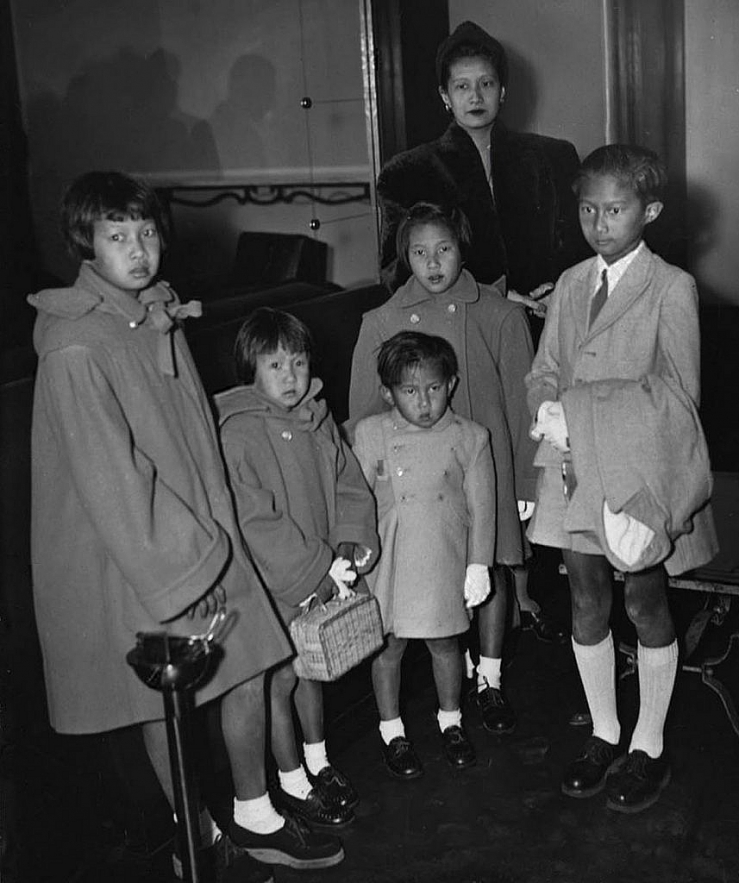 Photo: Chaohanoi.com
In October 1956, Bao Dai went to France to live in exile. To forget the life of bitter political activity, Bao Dai confined himself for 10 years (1956-1966) in a house in Alsace, Eastern France, hunting and pondering as a hobby.
In 1996, he was not well, his eyesight was getting worse. In 1997, he fell ill and was put into treatment at a famous military hospital of Paris. At 5 am on July 31, 1997, the last Emperor of Vietnam passed away in France, aged 85. To this day, the life of this king is still shrouded in many anecdotes.
Overseas Vietnamese
Vice President Vo Thi Anh Xuan had meetings with several Thai leaders and high-ranking officials within the framework of her visit to Thailand to attend the Global Summit of Women (GSW) 2022.