Embassy works to bring home Vietnamese stuck at Thai airport
The Embassy of Vietnam in Thailand has been closely coordinating with authorities of both countries to bring home a group of Vietnamese citizens stranded at a Thai airport amid COVID-19.
A group of five Vietnamese citizens stranded at Bangkok's Survanabhumi International Airport in Thailand because of COVID-19-triggered travel restrictions. (Photo: VNA)
According to the embassy, a group of five Vietnamese nationals from Burkina Faso have been trying to find a way home for more than two weeks after getting on board an Ethiopia Airlines flight on March 21.
They transited Ethiopia and arrived at Bangkok's Survanabhumi International Airport in Thailand on March 25, where they were scheduled to catch a connecting flight to Hanoi the same day. However, the group missed it and could not get another flight home because none was available.
They have been repeatedly refused entry by Thai authority for not being able to present evidence of negative testing for the SARS-CoV-2 that cause COVID-19 as well as a health insurance covering at least 100,000 USD.
The situation has become worse after Thailand declared a state of emergency on March 26 to contain the spread of the virus, introducing more rigorous restrictions including the closing of all border crossings and ban of entry of all foreigners.
The Vietnamese embassy has been actively working with Thai authorities to seek a proper solution for the stranded people. It has provided them with food and other necessities and helped them file a request to Thai authorities requiring not to be sent back to Ethiopia.
On April 5, many Vietnamese expats in Thailand donated food and necessary supplies to these people in response to the call of the embassy.
The embassy advised Vietnamese citizens worldwide to not select Thailand as a transit destination to avoid such situation and recommended Vietnamese in Thailand to strictly comply with local preventive measures against the widely-spreading disease.
Thailand reported 51 new coronavirus cases and three more deaths on Monday (Apr 6), according to a spokesman for the government's Center for COVID-19 Situation Administration.
Thirteen of the new cases were medical personnel who attended to infected patients or had activities with them, said the spokesman, Taweesin Wisanuyothin.
More than half of the new cases were in Bangkok, he said.
Thailand has confirmed 2,220 cases and 26 fatalities since the outbreak emerged in the country in January.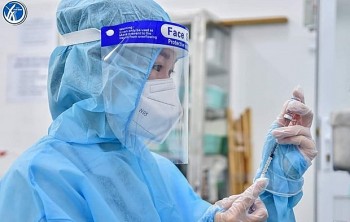 National
Vietnam News Today (December 9): Vietnam confirms 14,595 new Covid-19 cases; Vietnam, New Zealand sign action program to promote strategic partnership; HCM City to inject third Covid-19 vaccine jab from December 10; Hanoi may ban motorbikes in inner areas from 2025.