Four destinations in An Giang should be on traveler's bucket list
An Giang is one of the most famous tourist attractions in Southwestern Vietnam with idyllic beauty and unique architecture. If you are planning to travel to An Giang, the following destinations should be in your bucket list.
Tra Su Melaleuca forest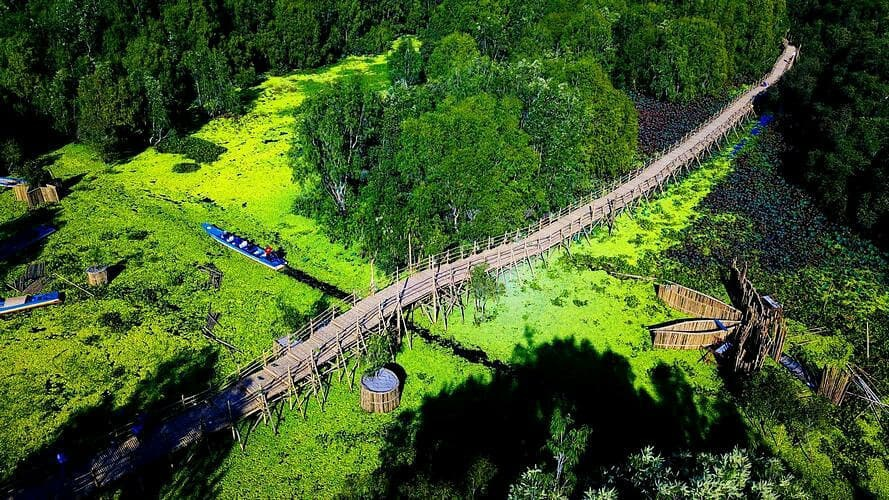 The bamboo bridge spanning the forest is a perfect place to take great check-in photos.
Photo: P.q.nhu/ via Zing News
Tra Su Melaleuca forest is a familiar check-in place among many tourists when traveling An Giang. The Melaleuca forest offers perfect check-in corners featuring the typical traits of the Southwestern region, Zing News reported.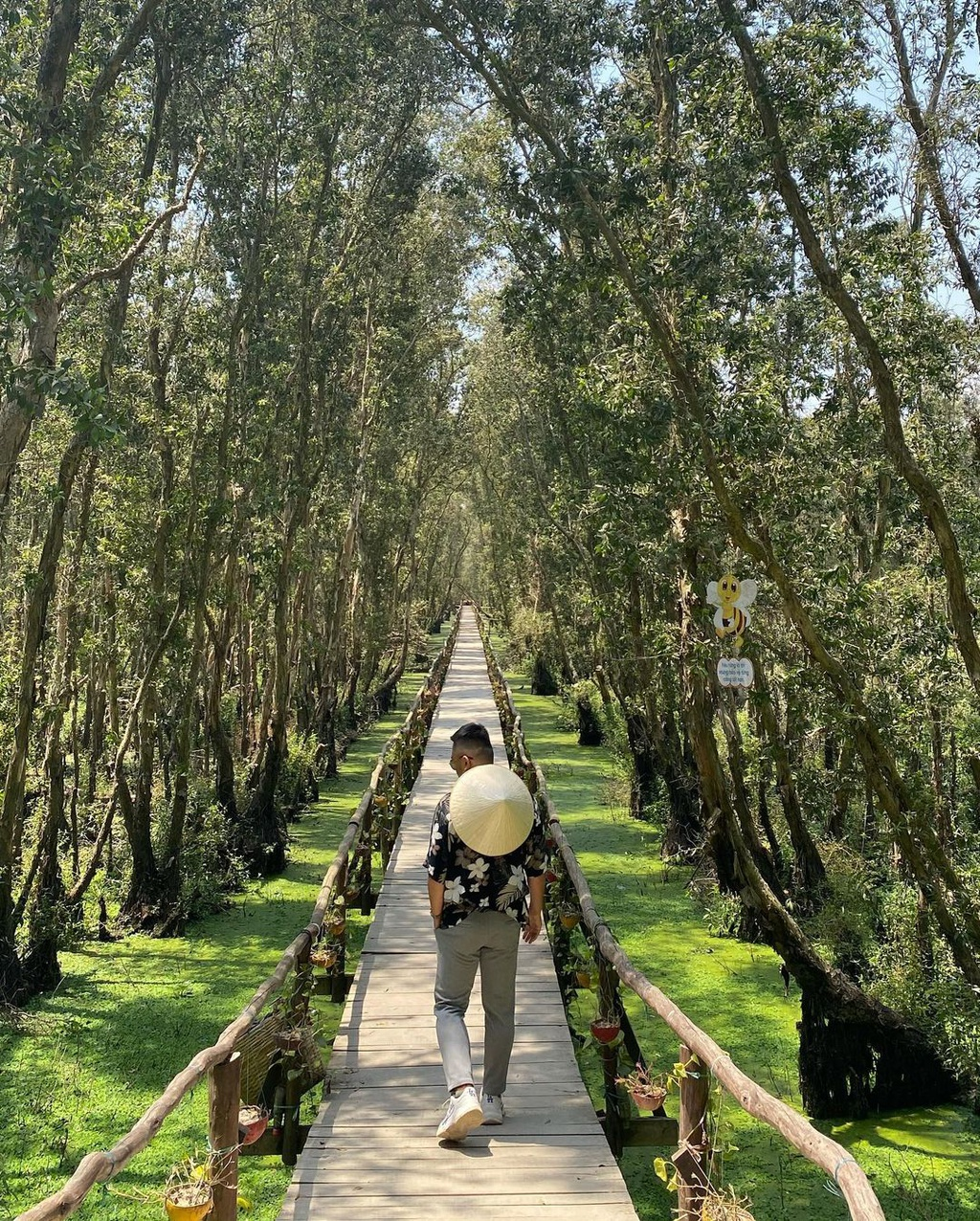 Photo: Sapblogger/ via Zing News
Especially coming here in the watery season, tourists will surely be captivated by its magnificent beauty.
The ideal time to visit Tra Su Melaleuca forest is early morning as it wears fresh garb. Don't miss out on the opportunity to boat amidst the green duckweed carpets in the forest. The ticket to visit the Melaleuca forest is priced at 190,000 VND (US$ 8.2) per person. If traveling in groups of 7 or more people, the ticket price is reduced to 95,000 VND per person (US$4.1).
Masjid Jamiul Azhar Mosque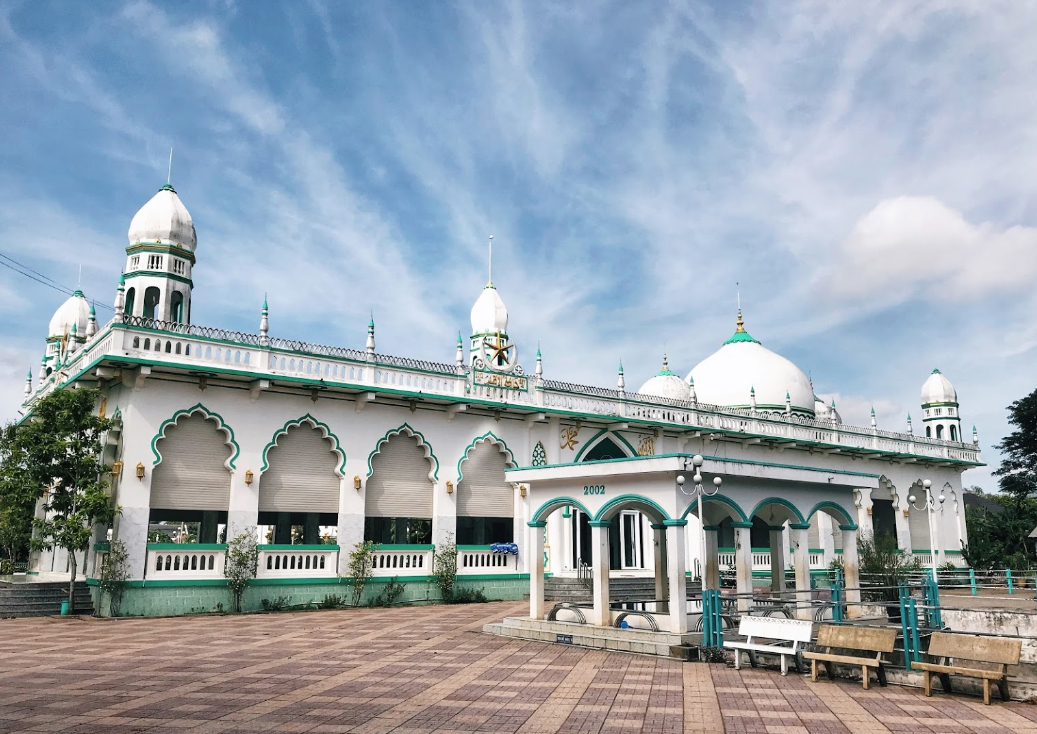 Photo: Thamhiemmekong
Masjid Jamiul Azhar is one of the largest mosques in An Giang, located in Chau Phong commune. Built in 1959 and have undergone many times of restoration, the mosque has become a religious symbol of Muslim residents in An Giang.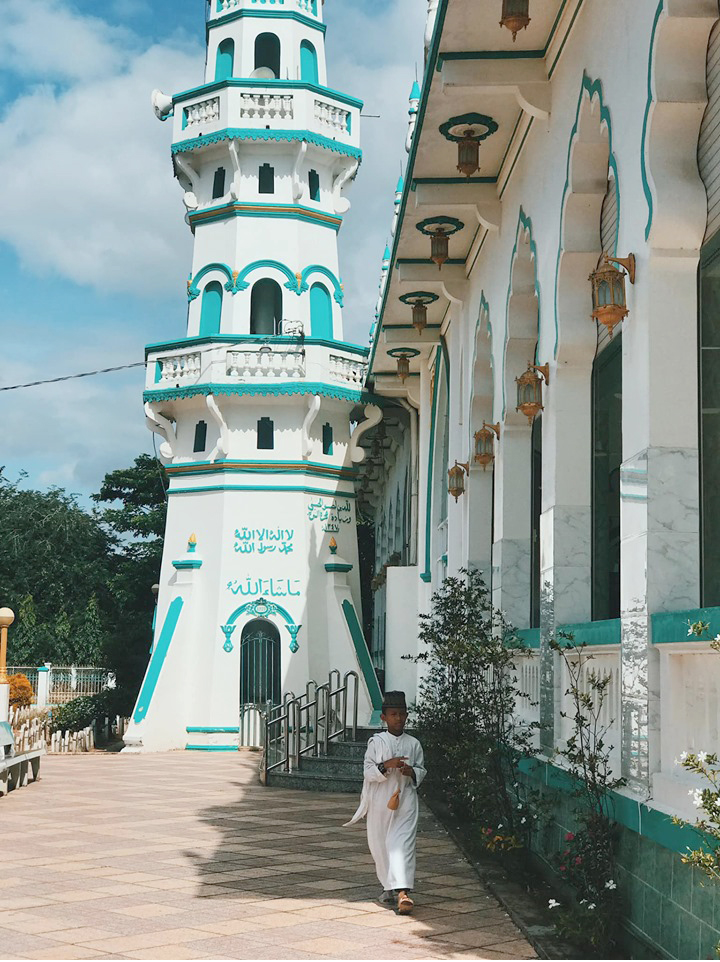 Photo: Thamhiemmekong
At the campus of the Masjid Jamiul Azhar Mosque, tourists will see a cemetery with rows of stone steles engraved with the name of the deceased. According to the local people, this cemetery is the resting place of many Muslims throughout Vietnam, not only in the region. It is the unique architecture that attracts more Muslims to come.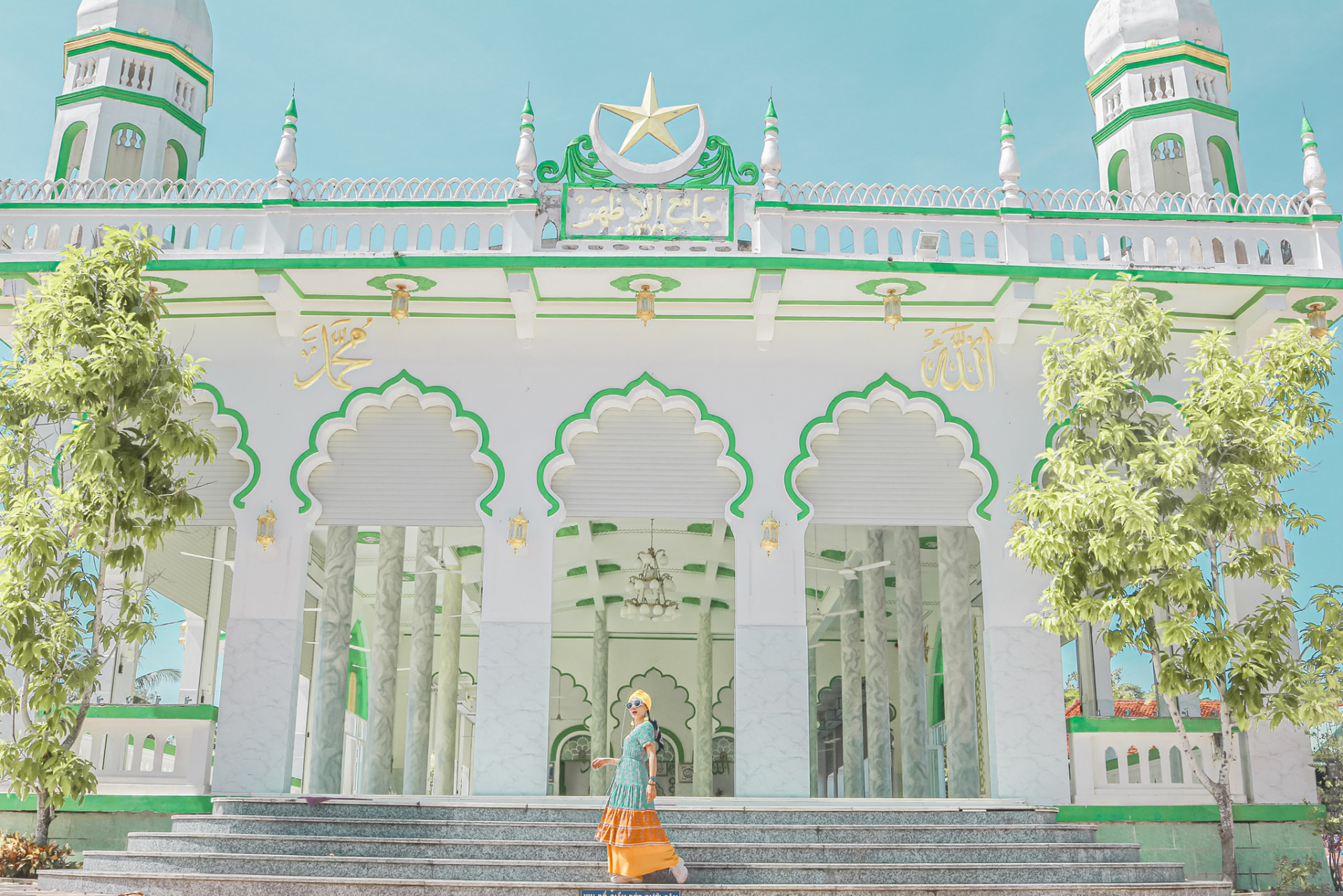 Photo: Thamhiemmekong
White and turquoise are two main colors of Masjid Jamiul Azhar Mosque. Its highlights lie in the tall and wide arches along with the doors that are patterned according to the ancient Muslim architectures, creating an exquisitely artistic masterpiece.
Ta Pa Lake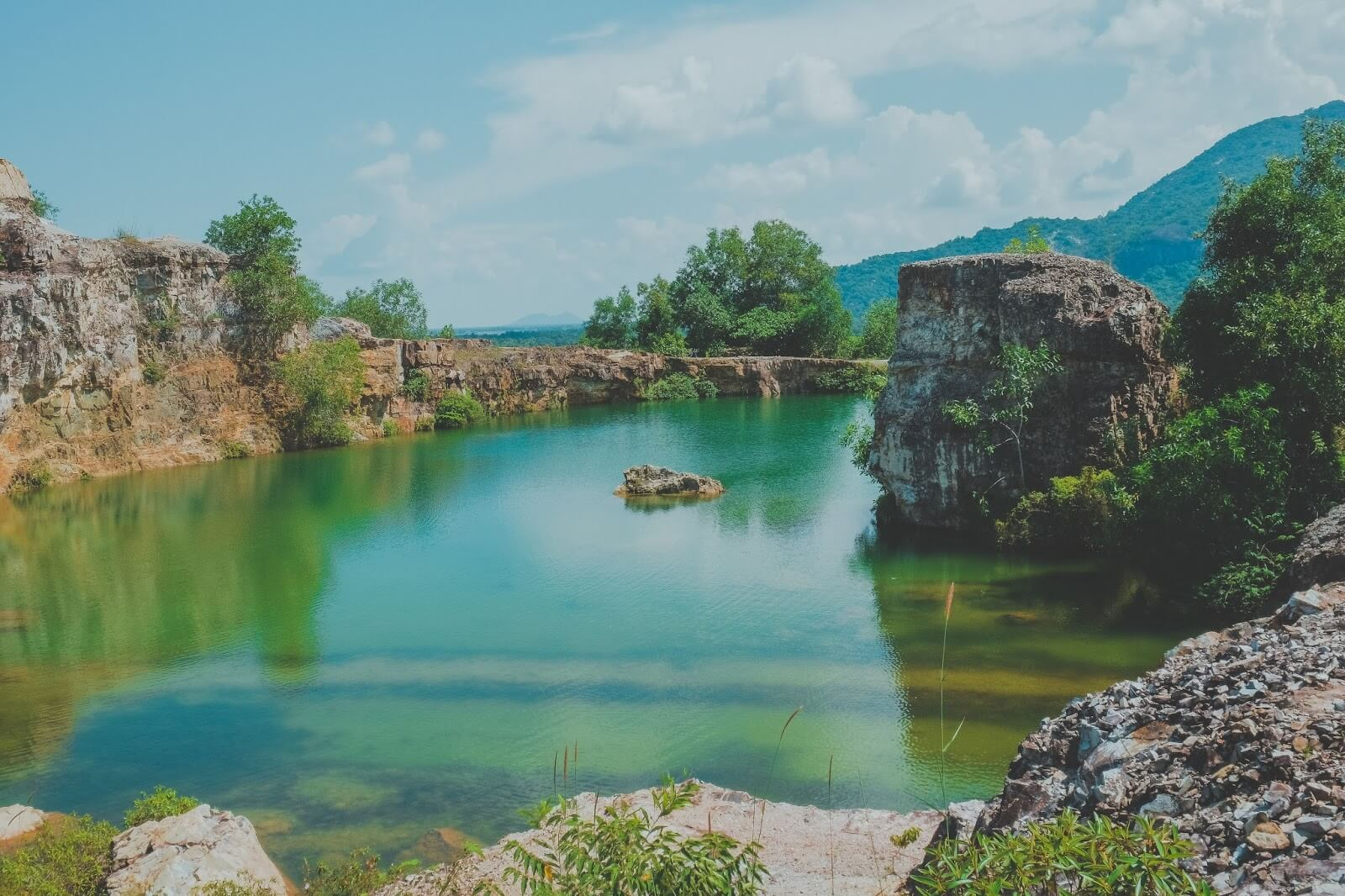 Photo: Bloganchoi
Ta Pa Lake is situated in Nui To commune, Tri Ton district. The lake is formed from quarrying.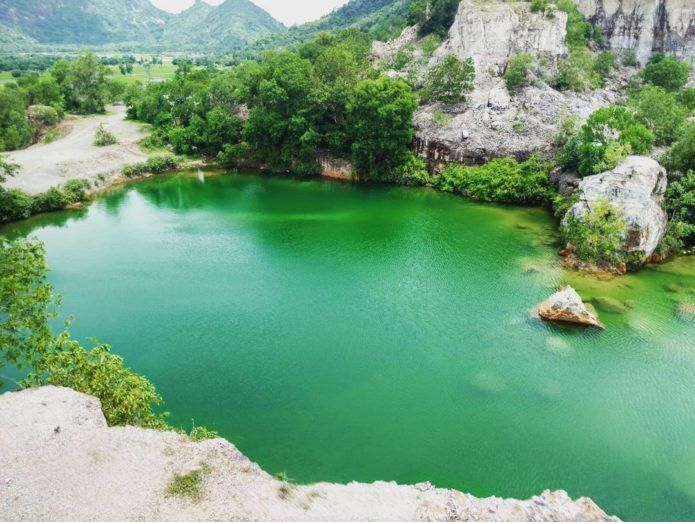 Photo: Bloganchoi
Ta Pa Lake is surrounded by huge and vertical cliffs. The place lures tourists thanks to its water color changing constantly. Standing on Ta Pa Lake, visitors can take in the entire view of the lush fields and the rolling mountains.
Co To Mountain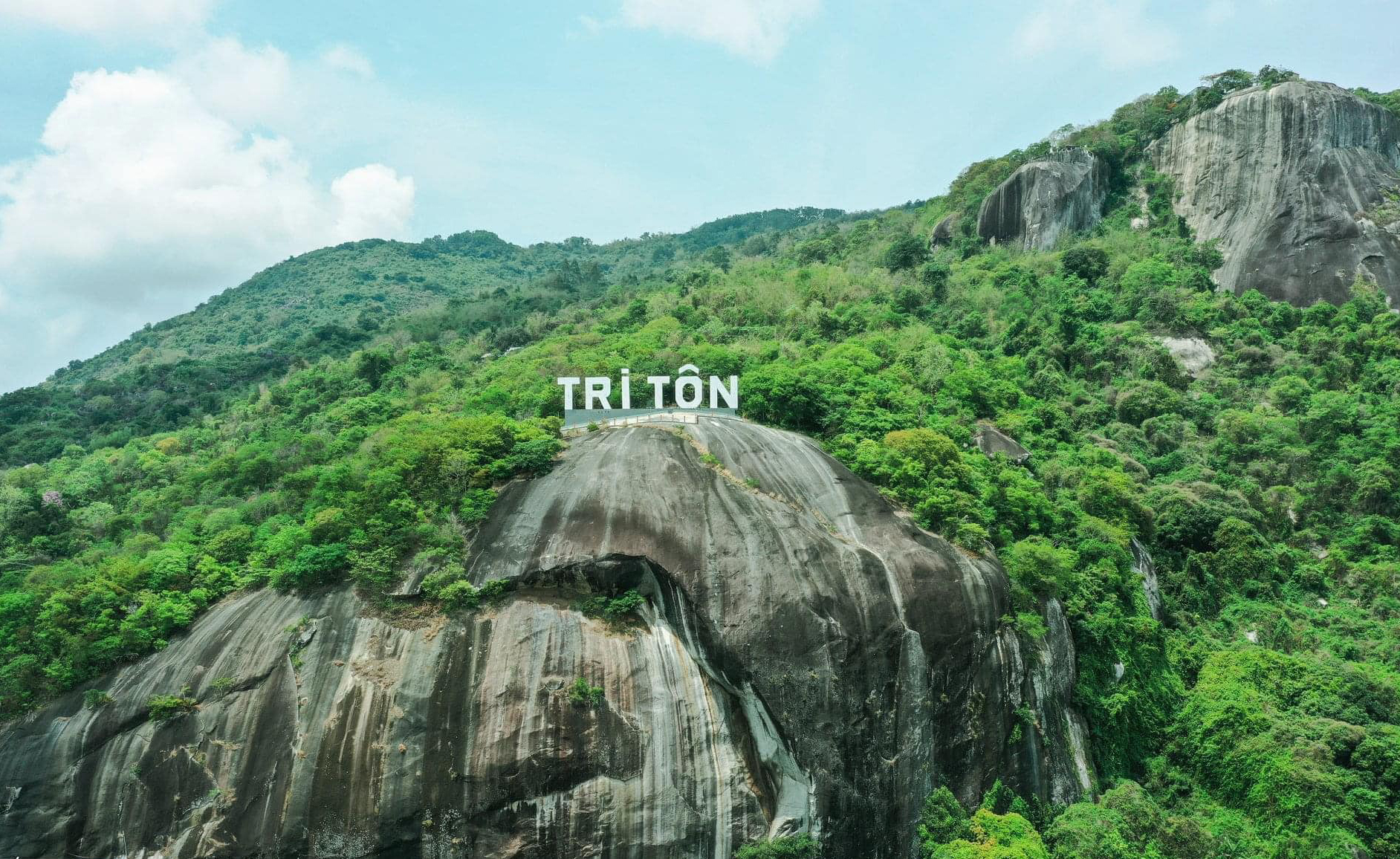 Photo: Thamhiemmekong
Co To Mountain is also known as Phung Hoang Son, with height of 600 m. The mountain is surrounded by immense fields. In the ripening rice season, standing on the Co To Mountain, travelers can capture in their eyes the panoramic view of carpets of golden rice fields.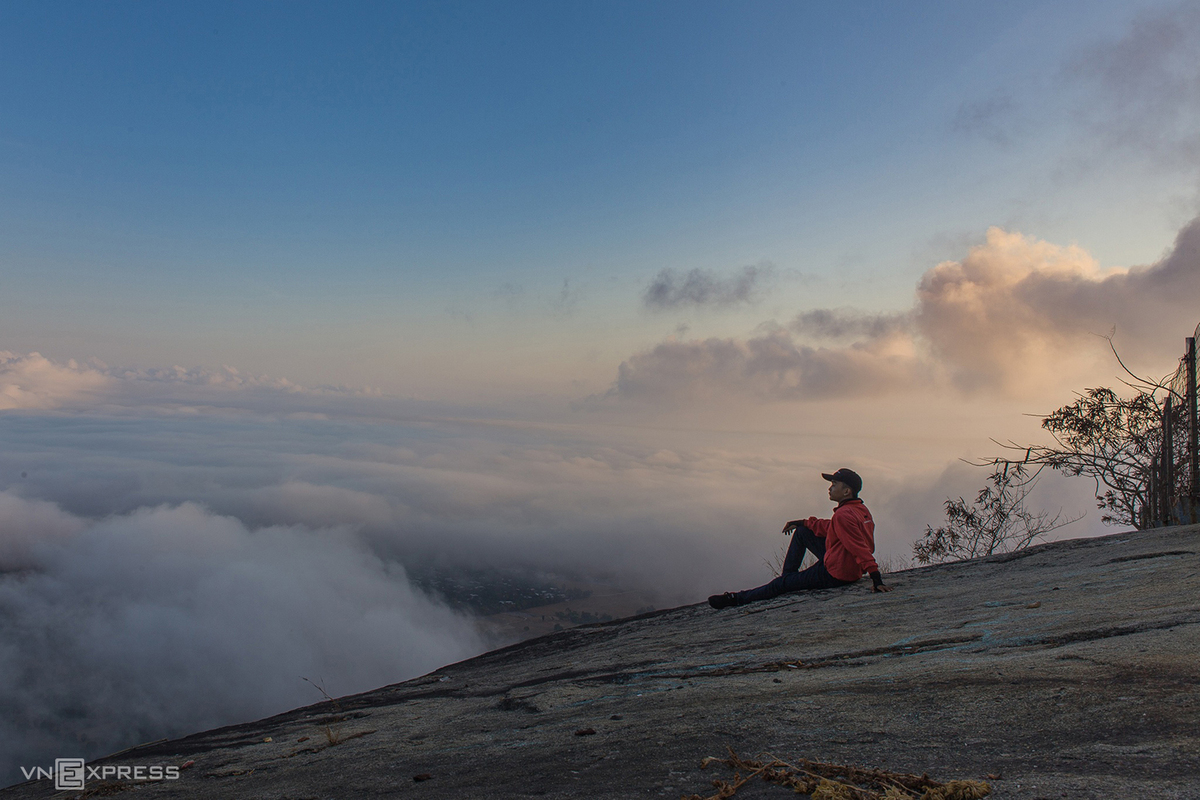 Co To Mountain is shrouded in clouds Photo: The Vinh/ via VNExpress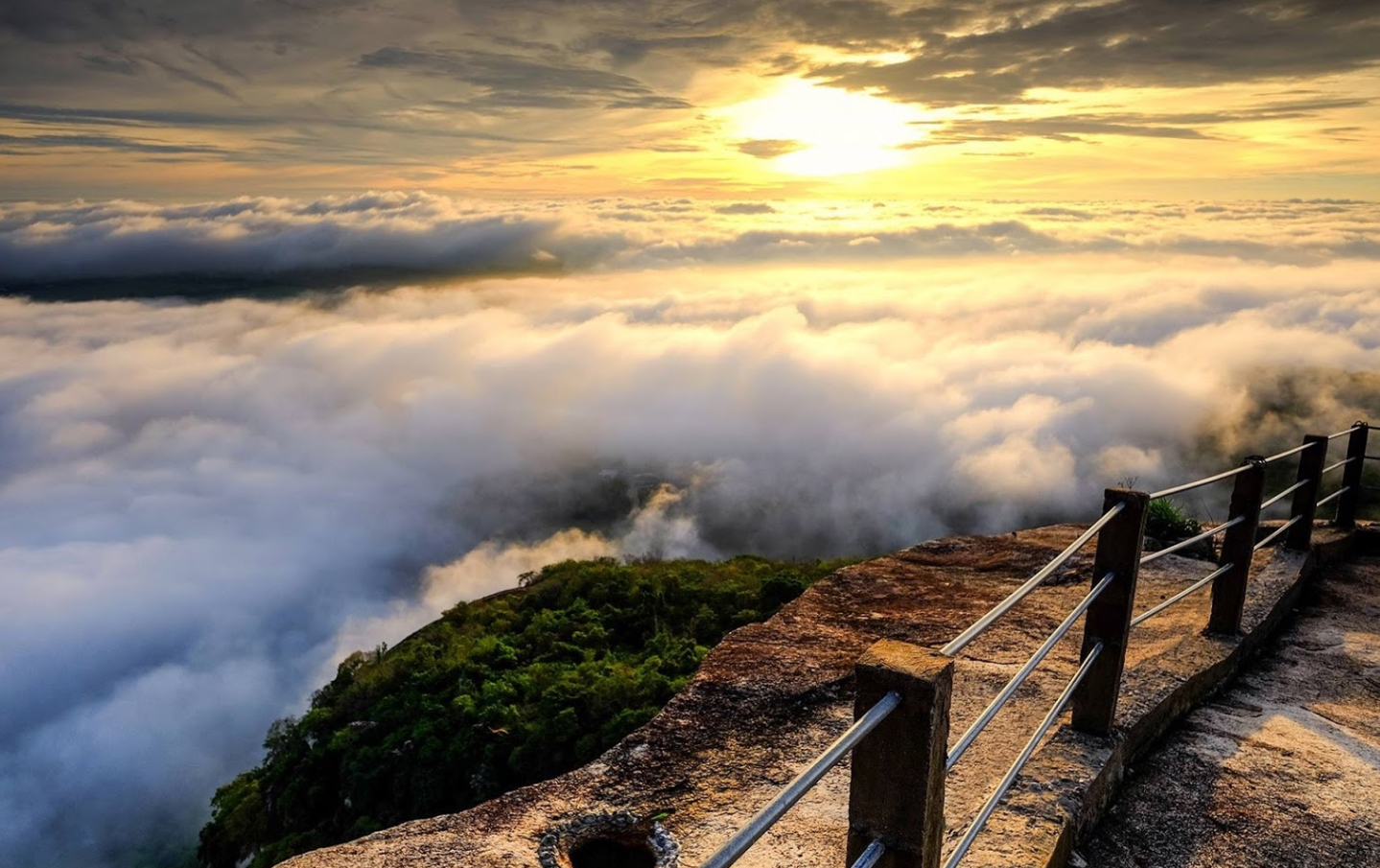 Photo: Thamhiemmekong
Tourists can reach Co To Mountain by motorbike or go hiking. Co To Mountain is an ideal place to camp as well as to admire the sunrise and sunset. Besides, tourists will have the chance to be told the interesting legends about the mountain.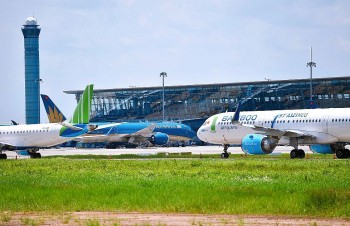 Economy
Vietnam Business & Weather Briefing (August 9): Vietnam's economic growth is expected to reach 7.5% in 2022, new securities accounts hit a near two-year low in July.