Gemini Monthly Love Horoscope: November, 2021
Gemini Monthly Love Horoscope, November 2021: Gemini compatibility will be subject to fluctuations during the month of November.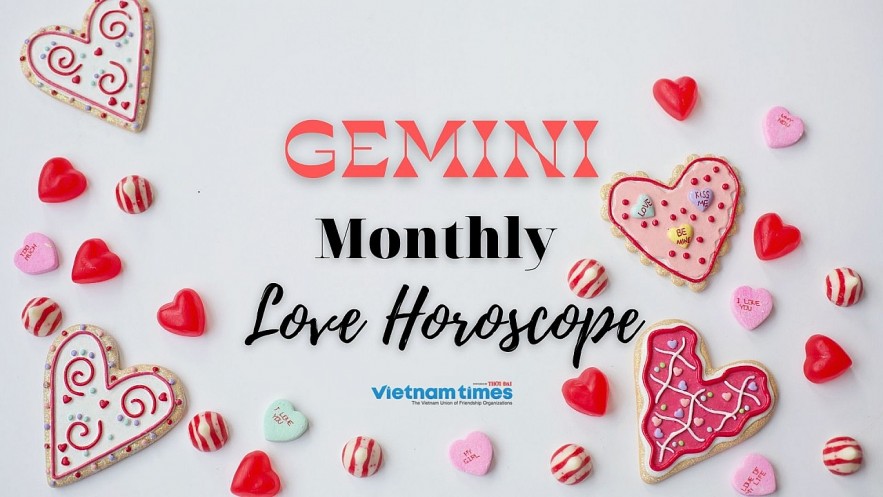 Gemini Monthly Love Horoscope November 2021. Photo: vietnamtimes.
Geminis' Love Style
Dynamic, intense, and with so many shifting parts to their personalities, Gemini love to date. Indeed, they consider dating a skill. Gemini are great at drawing first dates out of their shells, and they rarely have a "bad" date—because this optimism-infused sign will always finds something positive about the person they meet or the conversation they shared.
But even though dating is fun, it can be hard for Gemini to take the next step. While the Twins love the idea of love, they're also passionate about their own independence, and they want to make sure that they aren't giving anything up before taking the next step. And while Gemini aren't dishonest, their ruling planet Mercury makes them especially adept at telling others what they want to hear—which some might perceive as leading people on.
Gemini aren't bound by convention. If they find themselves partnering with someone isn't the "type" that their friends or family would have expected, well, Gemini just don't care. Once in love, Gemini aren't afraid to make their own rules (with their partner of course) about what the relationship looks like.
In bed, Gemini is dynamic, intense, and wants to experience as much as possible. Sensation play—think wax and ice—is a welcome try for a Gemini. And of course, the Twins can't resist contrasts, even in bed. Whether they're exploring quickies or all-day lovemaking marathons, taking the lead or being totally passive, or playing around with different roles and sensations during sex, a Gemini is never bored.
Geminis move quickly and don't like to be tied down, so it's important to keep things exciting and unpredictable in their love lives — flexibility and open-mindedness are valued qualities in Gemini's partner. They are constantly analyzing the world around them, so they appreciate being with someone who can indulge in their thought experiments and find sparkly moments within the mundane. Gemini's romantic traits include a love for variety and emphasis on talking through shared experiences, so be prepared to open up and stay on your toes. Because Geminis are so multi-faceted, some might be well-suited for open relationships — as they can easily maintain multiple meaningful connections at once.
The signs most compatible with Gemini are fellow air signs Libra and Aquarius, as well as fire signs Aries and Leo. If you want to impress a Gemini, pick a date location that's conducive to having long conversations. Be prepared to ask them thought-provoking questions, and willing to give interesting answers, too. Geminis love to get to know new people and are turned on by intelligence.
Love life is not easy for an ever-changing twin personality. You possess more than one personality in you and hence, it is hard for you to find the one who is compatible with your dual personality. You are a mystery for yourself as well as for your partner. You do everything at a fast pace and hence keep your partners at their toes. You are not quick to commit but understand, appreciate, value your liberty, freedom, and independence. You catch the attention of others by your enchanting and intoxicating communication skills. You belong to an ever-changing group of people who commit and settle down in life at a later age. You love to talk and make long term commitments usually after a series of affairs and marriage which ended very quickly. Your extreme inconsistency in love life can bring frustration in your personal life. Your love life will be happy and happening only if your partner keeps it up with all kinds of personalities you possess.
Gemini Declaration: I am a simple person with a complicated mind
Key Phrase: I think
Lessons to give in love: Awareness and intellectual stimulation. Versatility, readiness for experimentation and open-mindedness.
Lessons to learn in love: Appreciation for the intangible, warm and tender side of love.
To keep the communication channels open is very important for Gemini in love. You are supremely romantic who will fulfill all your partner dreams of roses and champagne. You are soft and delicate lovers who will keep them happy and safe. However, you detest jealousy and possessive lovers as you are not remotely jealous yourself. You like to keep things spaced out and comfortable for both parties. You are seldom nosy or domineering. Excessive nagging and clinging is the biggest turn off for a person like you and you are very quick to get out of such unhealthy arrangements.
Gemini Horoscope November. Photo: vogue.
Gemini Monthly Love and Relationship Horoscope
If your feelings are often contradictory, what is certain is that they are sincere. Your loves are going up and down in the first half of the month, then over the last fifteen days everything is much better. You succeed in preserving harmony in your romantic relationships. The family is present, in case of need you can count on your loved ones.
Between the obligations of daily life, children, and activities you have trouble managing everything, but you ask your partner to get their hands dirty, if they agree to do it, there will be compensation for it, even if you do not quite agree with them. If you are single, you're tired of loneliness and you go around in circles. The stars encourage new encounters, you may experience a relationship with an ex or live a loving friendship. In any case, you say goodbye to isolation, you find your zest for life.
No matter what you may be doing regarding love, you will achieve success. In case you need them, your loved ones are going to be nearby. It will be rather difficult to handle everyday life matters, so you shouldn't hesitate to ask your partner for a hand, regardless if he or she agrees with what you're trying to do.
No longer wanting to be lonely, you are running in circles. It's very likely you will have all sort of new encounters or one of your exes coming back into your life. Either way, you need to live your life to the maximum and to no longer spend time alone.
Gemini compatibility will be subject to fluctuations during the month of November. After the 15th, love will be honest and pleasant. You can count on the support of the family in times of distress. Marital life will be disturbed by career obligations and you depend on the support of your spouse for managing home affairs. There will be differences of opinion between married partners regarding pregnancy. Single persons can expect to find love partners this month. Even old friendships may come to life. Life will be full of enthusiasm, and you will enjoy your love relationships.
2021 monthly horoscope predictions are not auspicious for family relationships. Planetary aspects are not encouraging and you may have misunderstandings with your siblings. Even the relationship between family members will be stressful. You can strive hard to maintain good relationship with family members.
Children are blessed with favorable conditions for their academic and extracurricular activities. Stellar influences are positive and children will excel in whatever they do. Commerce students will do very well in their studies. If they are interested in fine arts and similar creative subjects, the month is very much beneficial.
There is little cheer for your family welfare this month, in the augury from the stars. There is a distinct possibility that some of you would develop strained relations with your brothers, leading to extremely unpleasant situations. You must draw on your reserves to remain calm and refuse to be provoked into any kind of confrontation.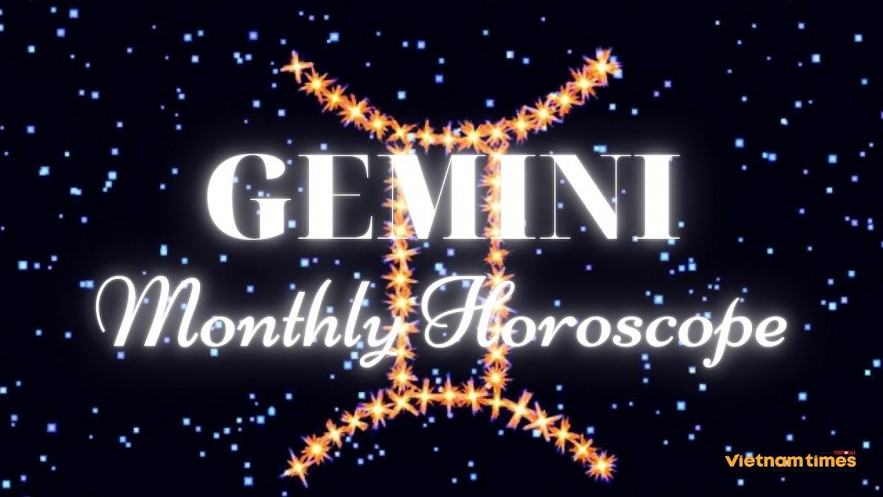 Gemini Monthly Horoscope November 2021. Photo: vietnamtimes.
The family atmosphere would also leave much to be desired and your relations with your maternal relations could particularly come under strain. The affairs of your children would require closer security and you should devote more time and energy to this.
This month the children of many of you may well go on to make significant achievements, since the stars are quite favorably disposed on this score. Those with leadership qualities could become team captains in some sport, or get elected to an important office in their institution.
Students of accountancy would also fare quite well. Those pursuing the fine arts may similarly have an excellent spell of creative activity. In fact, most of them would fare quite well in their studies or extra- curricular activities. There is little doubt that at least some of you would set some records.
-Best Days Overall: 2, 3, 10, 11, 20, 21, 29, 30
-Most Stressful Days Overall: 1, 6, 7, 12, 13, 14, 27, 28
-Best Days for Love: 3, 6, 7, 8, 11, 17, 18, 21, 27, 28, 30
-Horoscope November special note:
"In the middle of the month you will be accompanied by a harbinger of creative ideas. All the thoughts that come to mind are written before they escape from your head."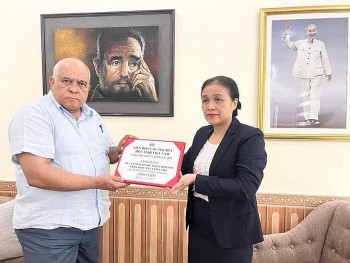 Focus
According to Cuba's News Agency Prensa Latina, on August 16, President of Vietnam Union of Friendship Organizations Nguyen Phuong Nga said that Vietnamese people will always stand by and support Cuba no matter what difficulties our friend is facing.