(Video: FX Empire)
While the macro drivers are all intact to keep the upward price momentum going, very robust investor interest in the precious metals is keeping the rally alive.
Gold climbed the all-time high ladder this week, first breaching $2,000 an ounce, then $2,050, before hitting the new record of $2,089.20 this week. At the time of writing, December Comex gold futures were trading at $2,043.40, down 1.26% on the day.
Global monetary and fiscal stimulus has created a perfect storm for gold, and despite Friday's 2% pullback in prices, the overall trend remains very bullish.
According to Kitco, gold is viewed as the surest bet to keep inflation at bay as central banks continue to print money to support economies across the globe.
It is important to keep in mind that gold prices went up very quickly without proper price pullback. "Just think about this — the $1,937.70 an ounce level is how far back the 20-day moving average is," Nedoss said. Gold could easily test its 10-day moving average of $2,011 before going back up, StoneX analyst Rhona O'Connell noted.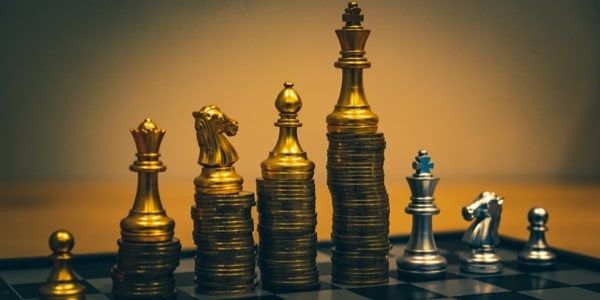 While the macro drivers are all intact to keep the upward price momentum going, very robust investor interest in the precious metals is keeping the rally alive. (Photo: Kitco News)
However, all the price pullbacks are expected to be bought because of the sheer volume of investors sitting on the sidelines and waiting to get into the gold market at a good price.
On the downside, Grady warned to watch the $2,025 level, noting that if gold falls below it, there could be more selling ahead. People view gold and silver as a more realistic store of value, said RJO Futures senior commodities broker Daniel Pavilonis.
By year-end, Pavilonis is looking for gold to be close to $3,000 an ounce.
Gold's tailwinds are all still there and the upwards trend has not changed after breaching the $2,000 an ounce level, noted O'Connell.
The reason why analysts are highlighting the $2,100 an ounce is because it is where the 2011 record high of $1,921 an ounce would be if adjusted for inflation.
But the 2011 high might not be even as significant as the 1980 high of $850, O'Connell pointed out. If adjusted for inflation, that high would be at $2,800 an ounce now. The spot price would need to move up another 27% to see those levels.
The $2,400 is also an interesting target to take a look at, said Gainesville Coins precious metals expert Everett Millman.

(Photo: Kitco News)
Fiscal stimulus, U.S.-China
What investors should be paying close attention next week is the fiscal stimulus negotiations in Washington. The passage of another major stimulus package would likely mean more money printing, weaker U.S. dollar, and higher gold.
Stimulus talks, however, have not been making any progress. Treasury Secretary Steven Mnuchin stated that the White House and Democratic leaders remain "very, very far apart on significant issues."
U.S. President Donald Trump said that he might be getting involved if no agreement is reached by signing an executive order to extend enhanced unemployment benefits and impose a payroll tax.
Another major driver for gold next week will be rising tensions between the U.S.-China, especially after Trump signed a pair of executive orders that prohibit U.S. residents from doing business with China's TikTok and WeChat apps. The orders will come into effect in 45 days.
Data to watch
It will be another busy data week. Some of the release to keep a close eye on include, the U.S. PPI on Tuesday, the U.S. CPI on Wednesday, the U.S. jobless claims on Thursday, as well as the U.S. retail sales and industrial production data on Friday.
Next week's numbers are all for July, which means that they will continue to show the U.S. economy recovering. However, once the markets will start getting a peak at the August data, cracks may start to show, said ING chief international economist James Knightley, according to Kitco News.
Jasmine Le