'Hidden' bars in the heart of Hanoi
Rather than being crowded and loud, certain so-called "Speakeasy" bars in Hanoi offer a tranquil, private space where bar-goers can enjoy themselves while sipping on favorite cocktails.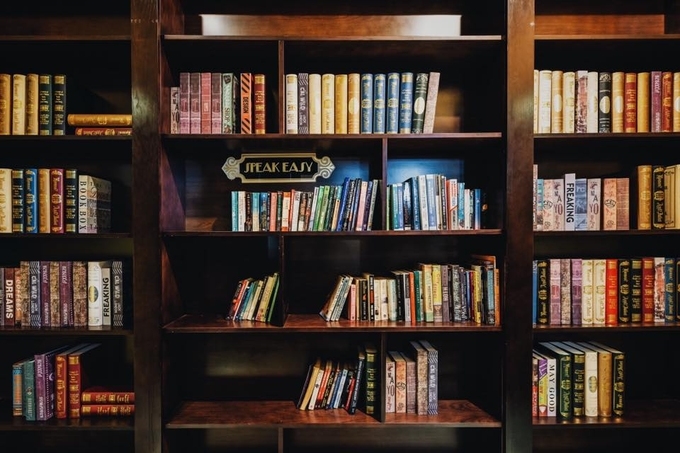 Bee'Znees bar (Photo: VNE)
Bee'Znees
Lying on Phung Hung street, Hoan Kiem district, Bee'Znees looks nothing like a bar at the façade. Its first floor is filled with shelves of books. Yet, not many people know that the shelve at the right corner is actually a secret door opens to the stairway that lead to the second floor.
The hidden bar on the second floor is a small, cozy space where you can sip on the different types of best whiskeys while enjoying jazz music. Live music is on offer at weekend.
Bee'Znees's menu has various options on offer. Each serving ranges from VND 250.000 – 500.000 (US $10-20).
A hard days night
A hard days night nestles in the street of Nguyen Quang Bich, Hoan Kiem. While there are a lot of green trees at the front, the bar's interior boasts an intimate, unobtrusive space. Main cocktails on the menu are Japanese ones, including sake, Japanese Slipper, apricot wine. If you are a fan of the Beatles, A hard days night is a perfect adress for you.
Drink price ranges from VND 100,000 – 150,00 (US $4.33 – 6.5)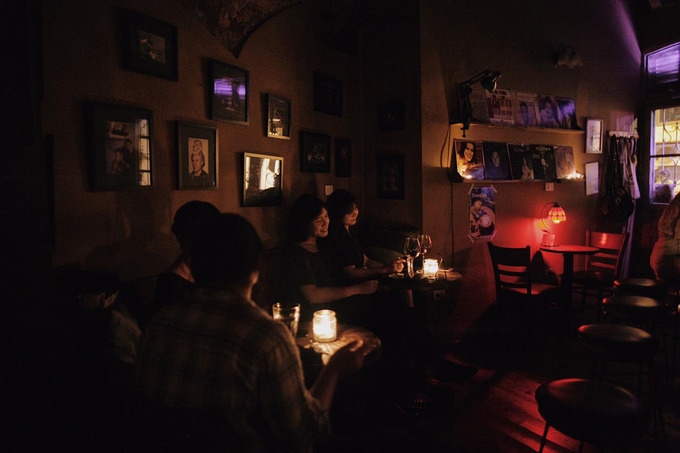 A hard days night (Photo: VNE)
The Alchemist
The Alchemist is just across the street from A hard days night. With a strong artistic style, large contemporary paintings, old jazz, The Alchemist is no doubt the right corner for the connoisseurs. The menu is continuosly updated with new drinks. Plus, the combination of old and new cocktail flavors will make your day.
Drink price ranges from VND 200,000 – 250,000 (US $8.6 – 10).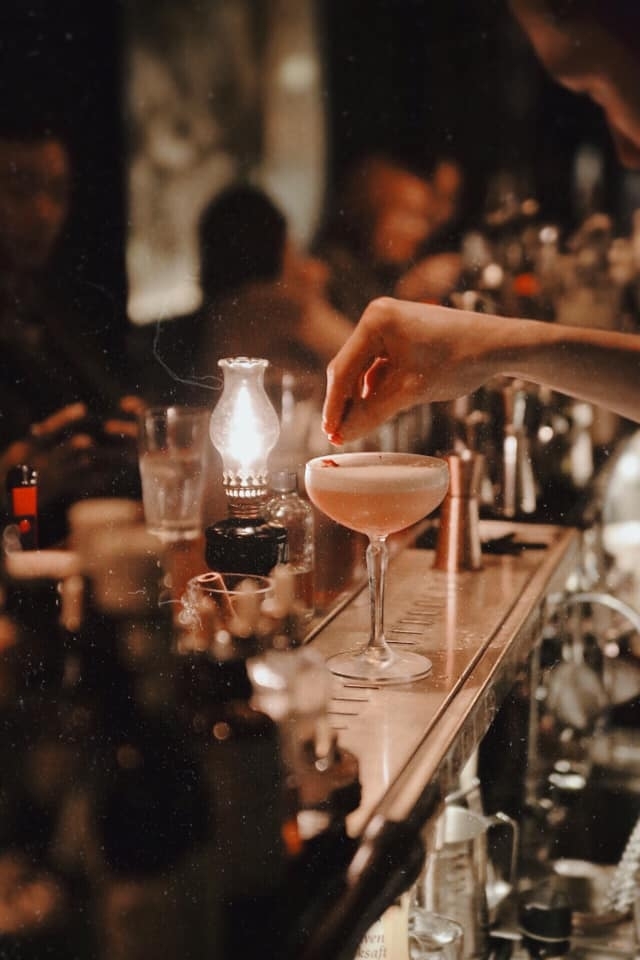 The Alchemist (Photo: VNE)
Those dancing days
Those dancing days is a special Speakeasy bar as it only welcomes three guests at a time. Those who want to visit the place have to reserve their seats in advance. There's no menu as the bartenders will mix the drinks upon guests' request. On every Monday evening, Those dancing days will turn its light off so that bar-goers can talk in the dark. Songs of Jóhann Jóhannsson, Norah Jones, Nat King Cole will be played as background music to make the experience even more wonderful.