Historical cannon collection in the heart of Saigon
Dozen of cannons imbued with historical values, which date back to the 18th, 19th century, are on display in the Ho Chi Minh City History Museum. These artifacts come in various shapes and sizes, each boasts a different sophisticatedly carved pattern.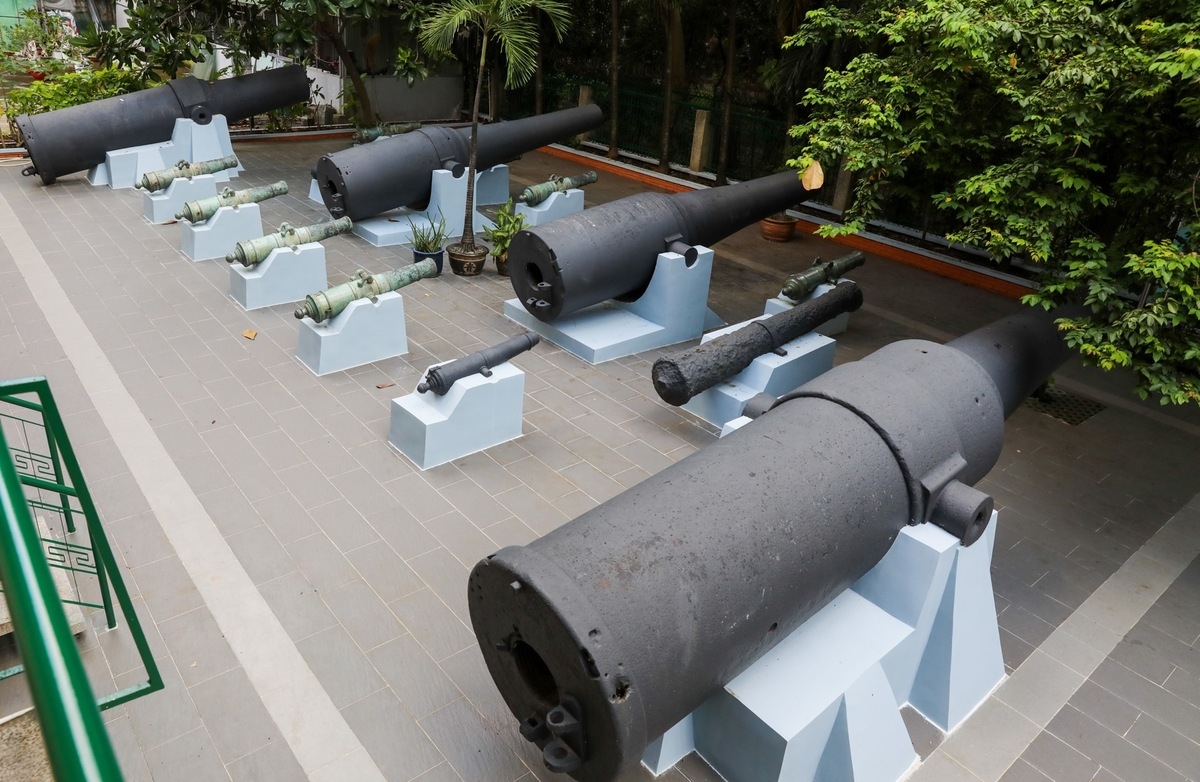 (Photo: VNE)
The museum, lying in Ho Chi Minh City's District 1, is home to a collection of 13 cannons originated from Vietnam and European countries.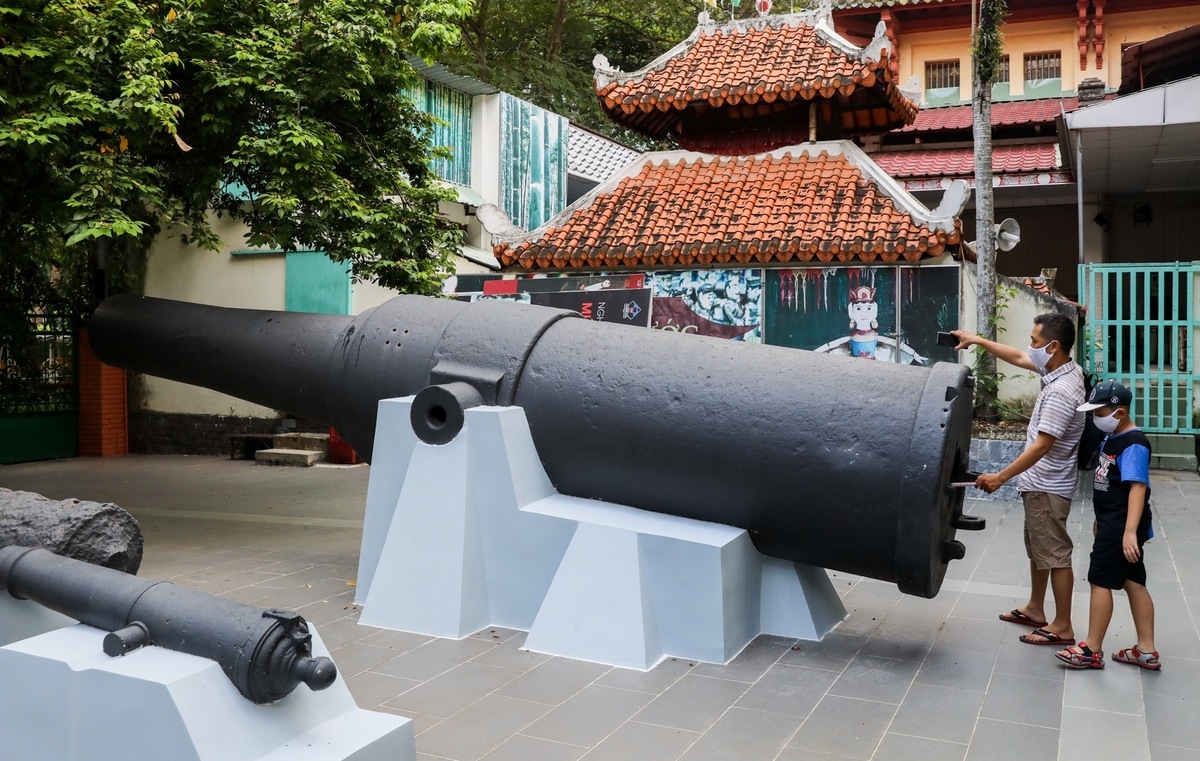 (Photo: VNE)
The four French-casted cannons are the biggest in the collection, of which there is the oldest one cast in 1868 and used by the French colonists in Vietnam.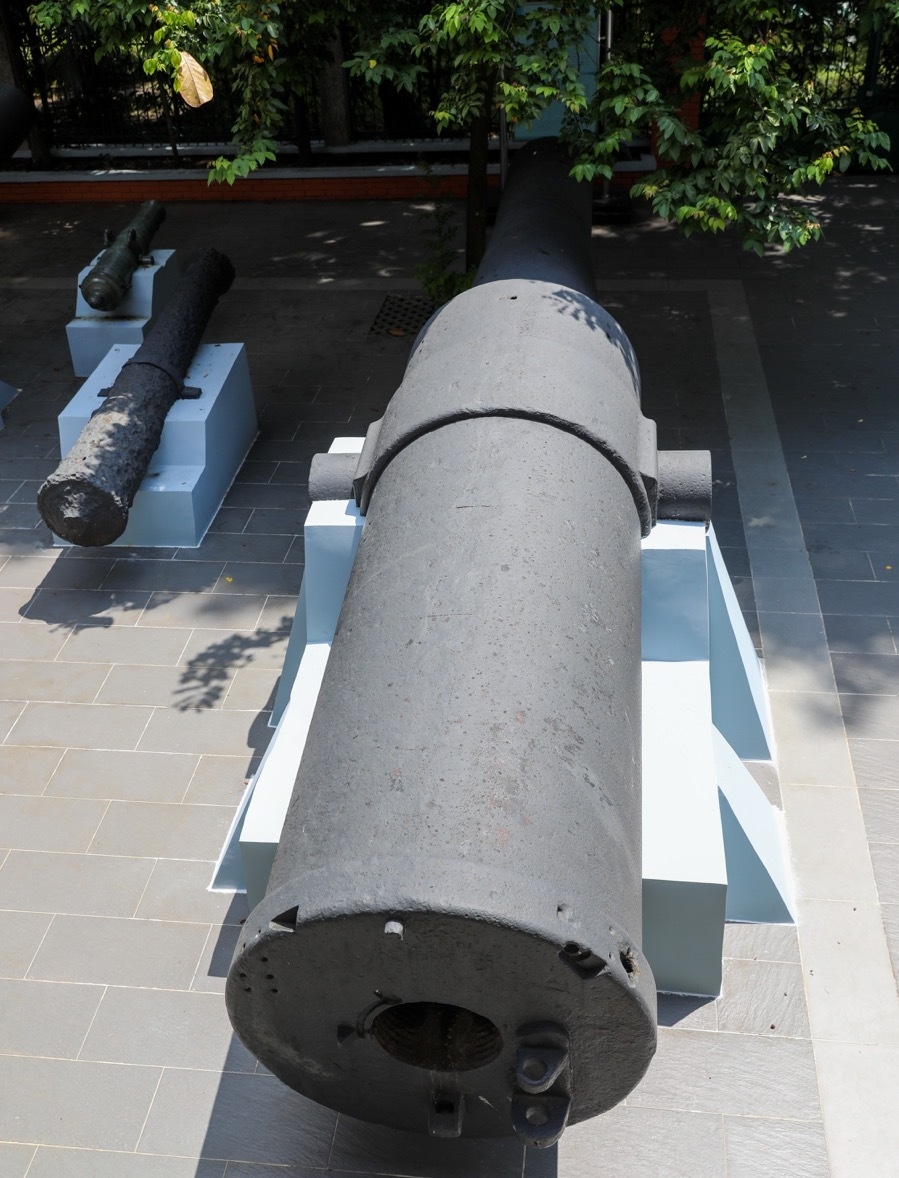 (Photo: VNE)
All the cannons made by the French were cast in the late 19th century. During this period, the French had already colonized Vietnam.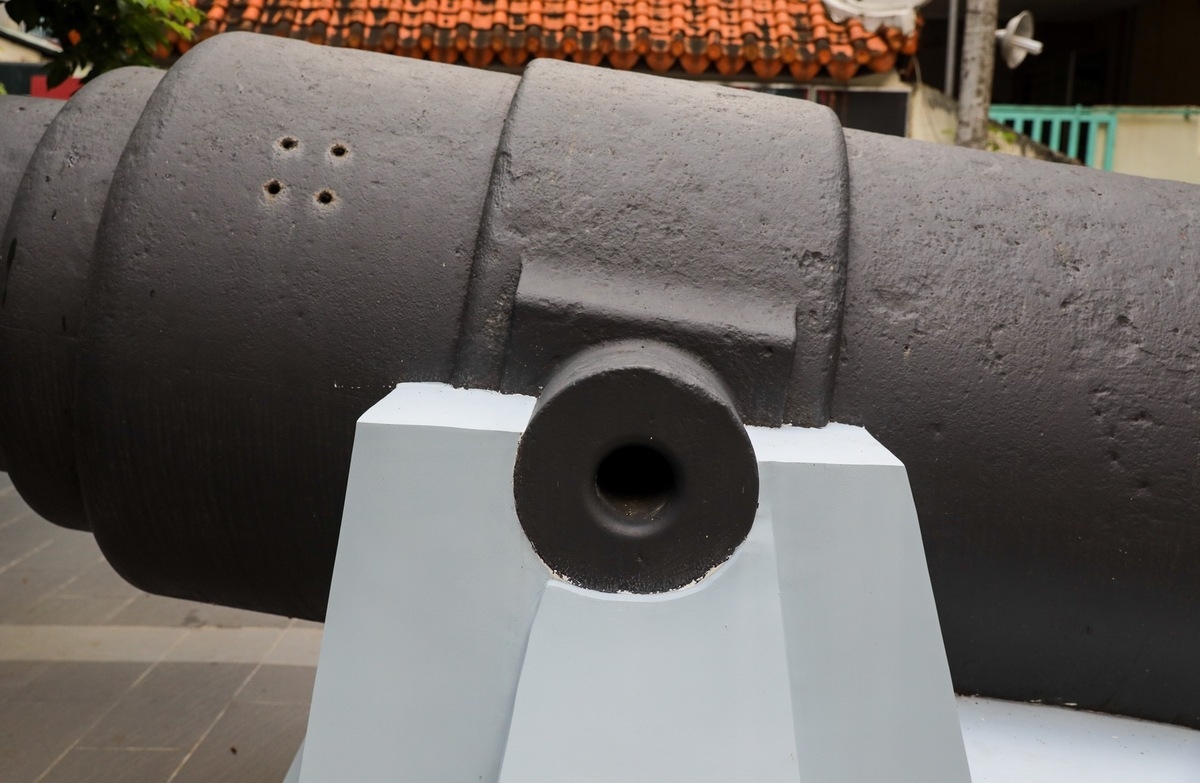 (Photo: VNE)
Cast iron cannons from other European countries weigh dozens of tons.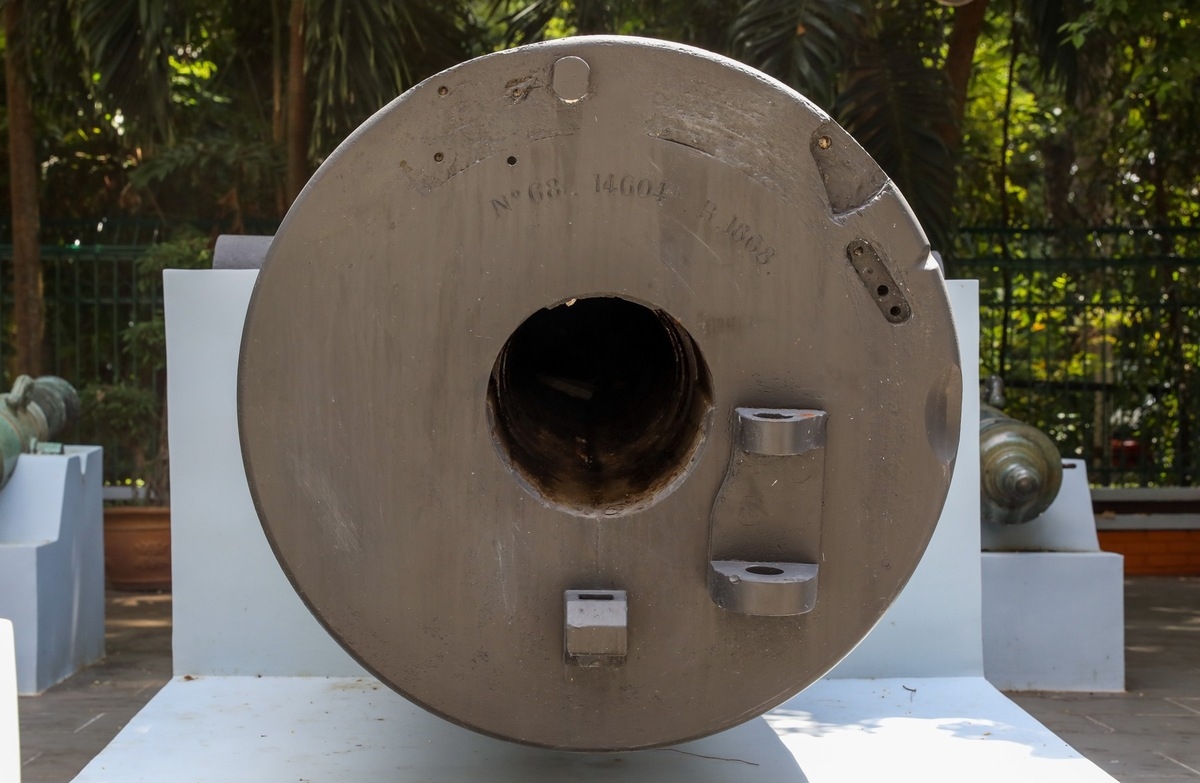 (Photo: VNE)
Serial numbers and the manufacture year are inscribed on the back of these cannons. Along with the massive size, European countries' cannons are able to perform farer-distancing shooting with accuracy and greater damage than Asian equivalents.
(Photo: VNE)
Next to the Europe-made ones are the 9 smaller-sized cannons made by the Nguyen Dynasty in the early 19th century. Nguyen Dynasty's cannons were initially made of bronze but later added with more durable iron and cast iron.
Nguyen Dynasty is Vietnam's last royal family (1802-1945).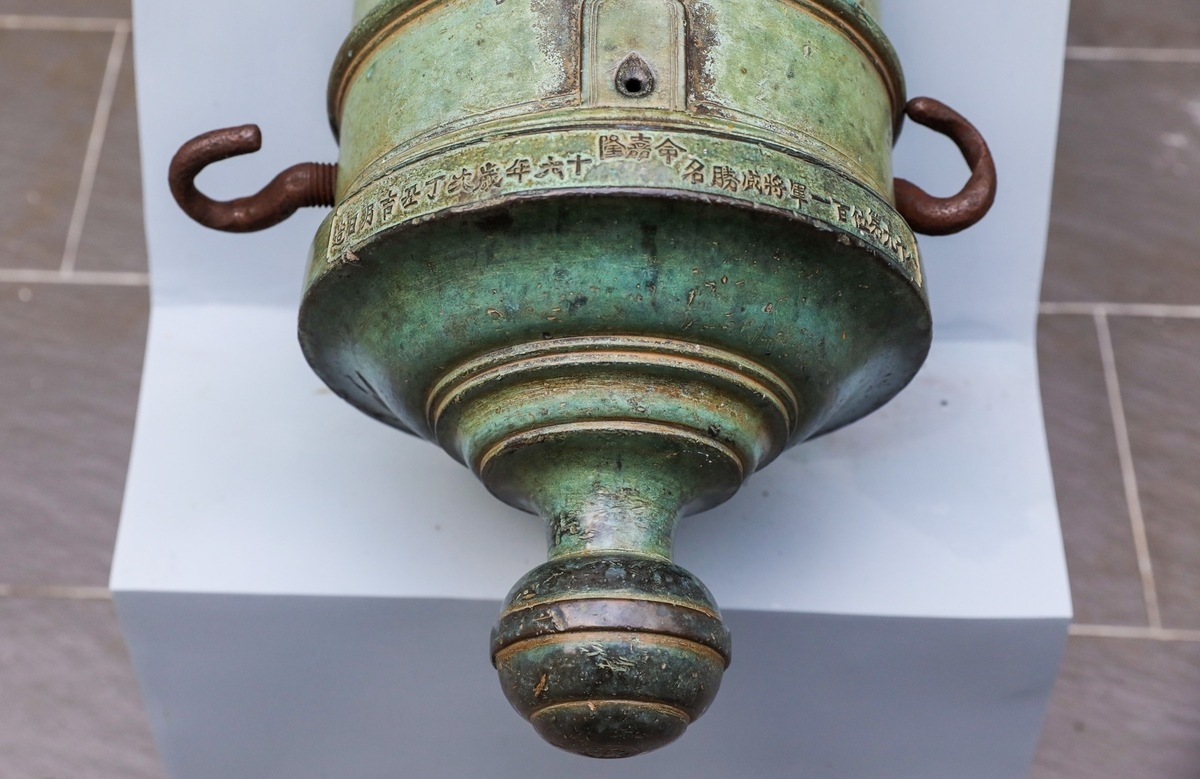 (Photo: VNE)
These large cannons were given the "general" title or lower-level titles right after they were made under the Nguyen Dynasty. This was the way to show their importance in the imperial army.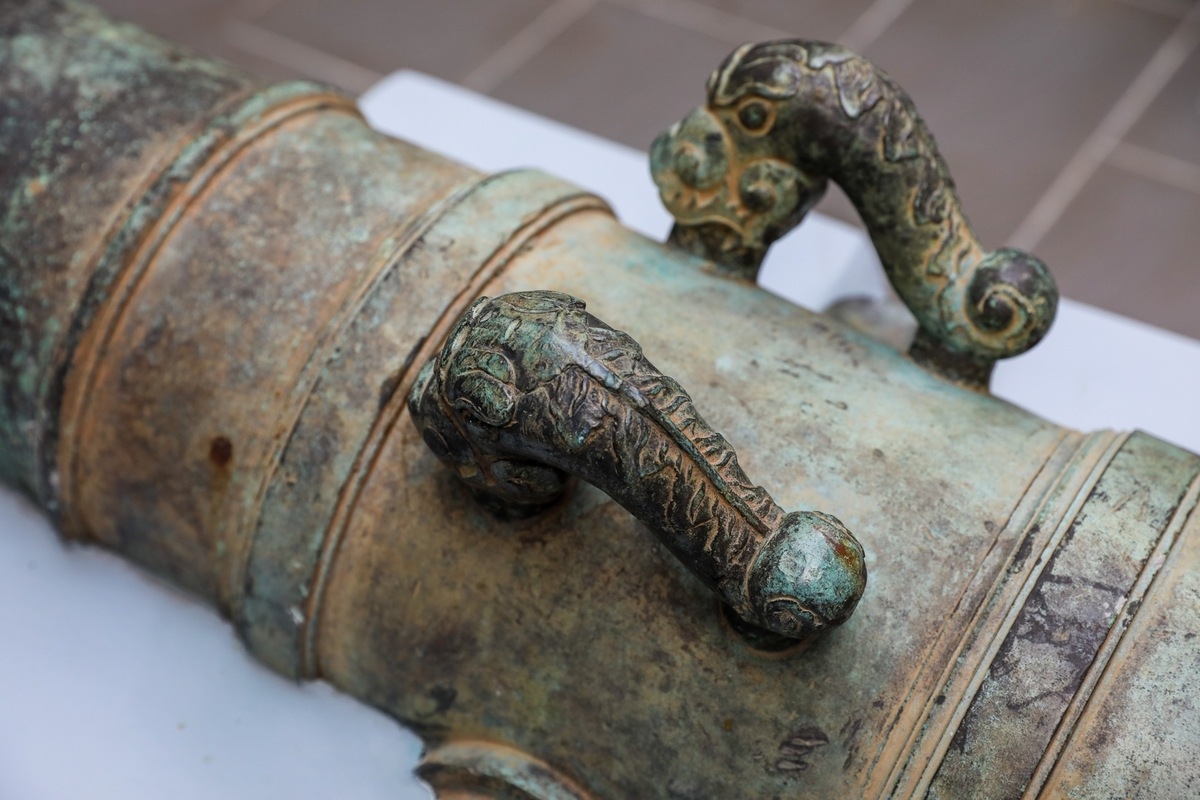 (Photo: VNE)
Nguyen Dynasty's cannons often boast stylized handles.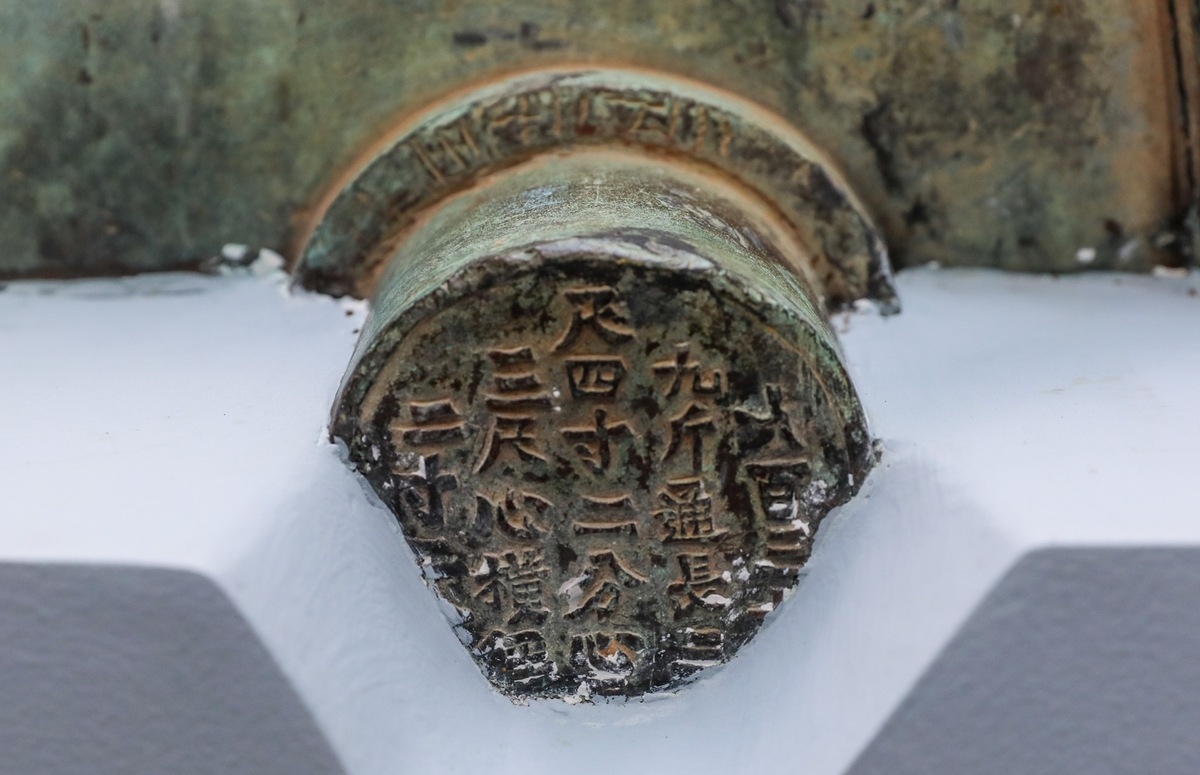 (Photo: VNE)
The hinges were inscribed with Chinese characters.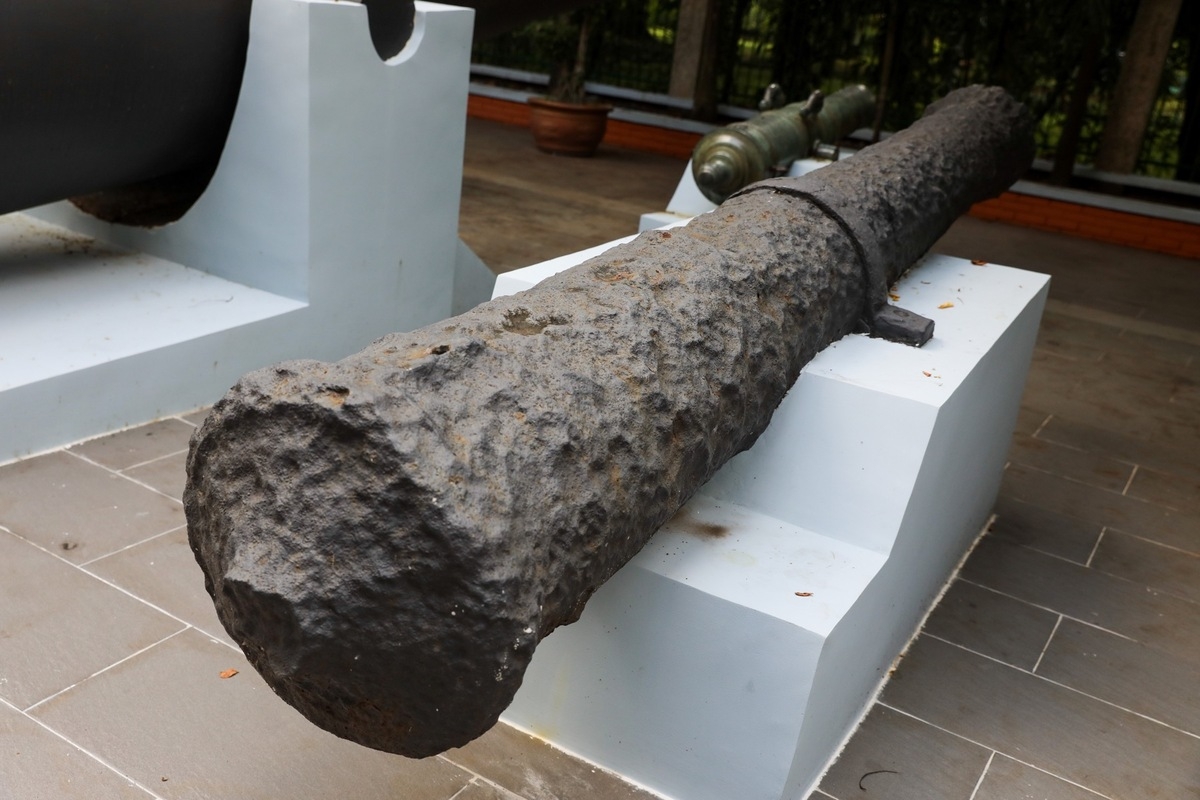 (Photo: VNE)
A cannon could not stand the test of time after three centuries.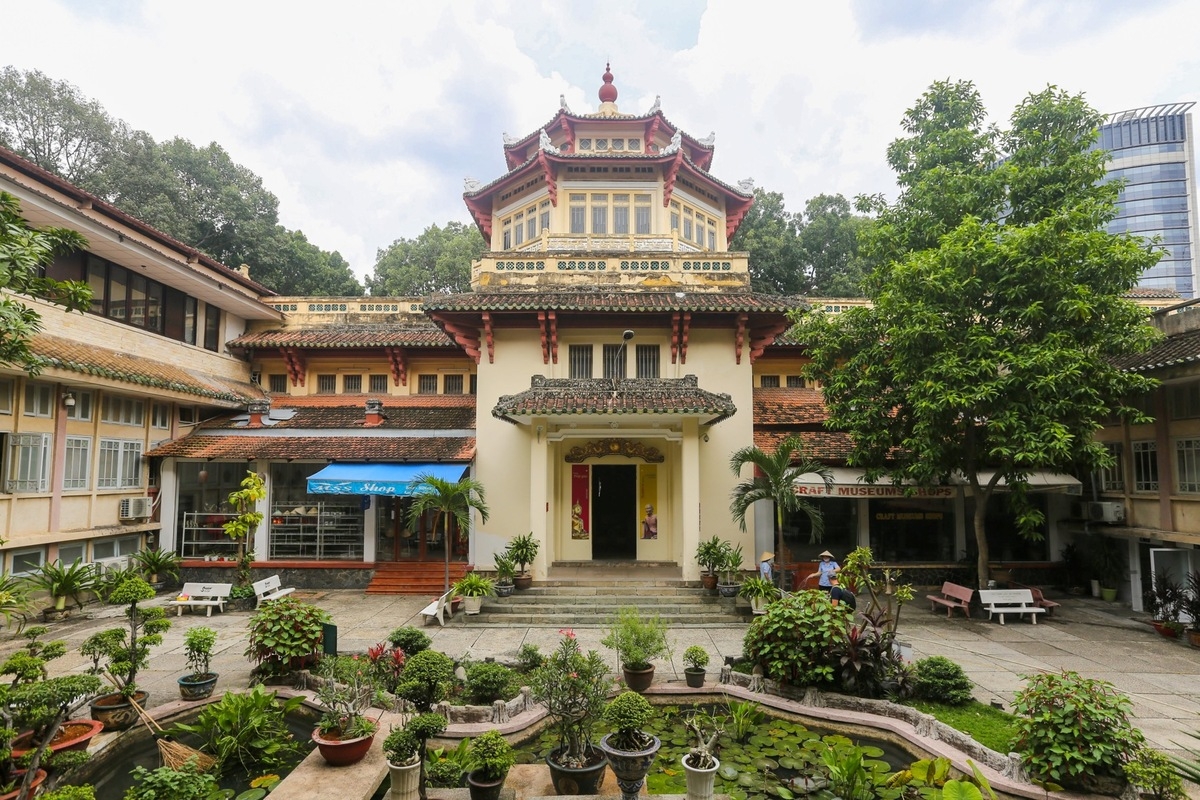 (Photo: VNE)
Ho Chi Minh History Museum was built in 1929, originally named Blanchard de la Bross after the Governor of Nam Ky at that time. The museum was the first of its kind in Saigon and Southern Vietnam. The construction was renamed into the National Museum in 1954 after the French withdrew from Vietnam and received its current moniker in 1975.
The museum was designed and erected by French architect Delaval under a combined style of the European and indigenous architecture.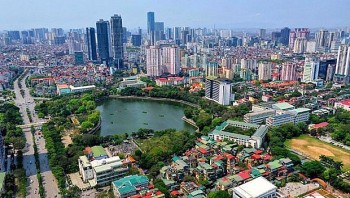 National
Vietnam News Today (Jan. 29): Quang Ninh: Cross-border trading with China resumed after Tet; Hanoi in the world's top three culinary destinations: Tripadvisor; Intertwined opportunities, challenges for Vietnam's economy in 2023; Supermarkets, traditonal markets gradually resume normal operations amid abundant supply.