Ho Chi Minh City, Da Nang Eyes Return of Foreign Tourists in 2022
Tourist hubs HCMC and Da Nang have unveiled two scenarios for tourism recovery this year, both focused on receiving foreign tourists under a trial vaccine passport program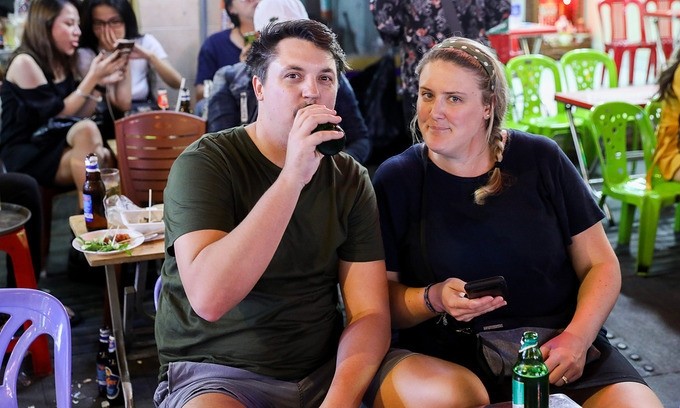 Foreign tourists drink beer on Bui Vien Street in HCMC on December 22, 2019. Photo: VNE
Under the first, when the pandemic is under better control, HCMC hopes to receive 25 million domestic tourists and 3.5 million foreign tourists, VNE reported.
Its tourism sector has a revenue target of VND97.7 trillion ($4.3 billion).
Under the second scenario, if the pandemic remains uncontrolled, the numbers fall to 18 million domestic tourists and revenues of VND67.6 trillion.
With over five months of lockdowns, HCMC received only 15 million domestic tourists last year, down 54.3 percent from 2019, according to its Department of Tourism.
In 2019 it had received over 8.6 million foreign visitors or nearly half the total foreign arrivals in Vietnam.
It has got the green light from the government to allow fully immunized foreign tourists under the trial program starting this month.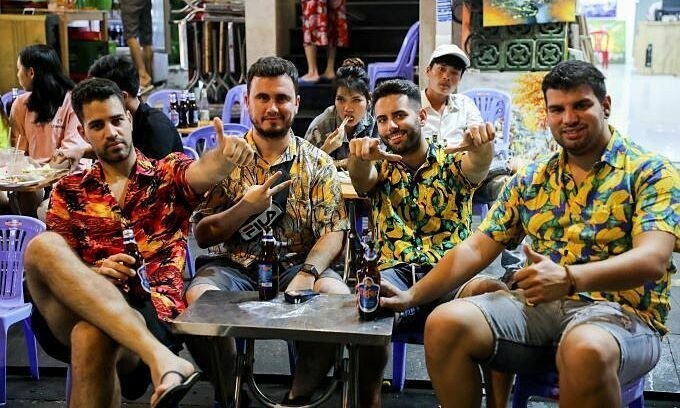 A group of foreign tourists drink beer on Bui Vien pedestrian street in downtown Ho Chi Minh City, 2019. Photo: VNE
Da Nang, with its beautiful beaches and other stunning tourist sights, targets 3.32 million domestic tourists and 180,000 foreign visitors this year under one scenario and two million and 100,000 under the other.
Da Nang received 1.17 million domestic tourists last year, down 55.8 percent from 2019.
HCMC and Da Nang are among seven places where the government has started to allow tourists besides Binh Dinh, Khanh Hoa, Kien Giang, Quang Nam, and Quang Ninh.
Vietnam targets 5 mln foreign arrivals next year
The country's tourism industry expects to welcome five million international visitors under the ongoing vaccine passport program in 2022 an industry official says.
The industry also hopes to earn revenues of VND400 trillion ($17.5 billion) next year, Nguyen Trung Khanh, head of the Vietnam National Administration of Tourism, said at a seminar on tourism recovery held Friday.
In more than a month after the partial reopening of international tourism following nearly two years of closure over the Covid-19 pandemic, Vietnam has welcomed 3,500 foreign visitors on special tour packages.
"This was a great encouragement for the tourism industry after more than 19 months," Khanh is quoted as saying in a report on the tourism ministry portal.
Quang Nam, Quang Ninh, Kien Giang, Khanh Hoa, and Da Nang, home to several UNESCO heritage sites, got the green light to allow in foreign visitors under the vaccine passport trial program starting mid-November, VNE reported.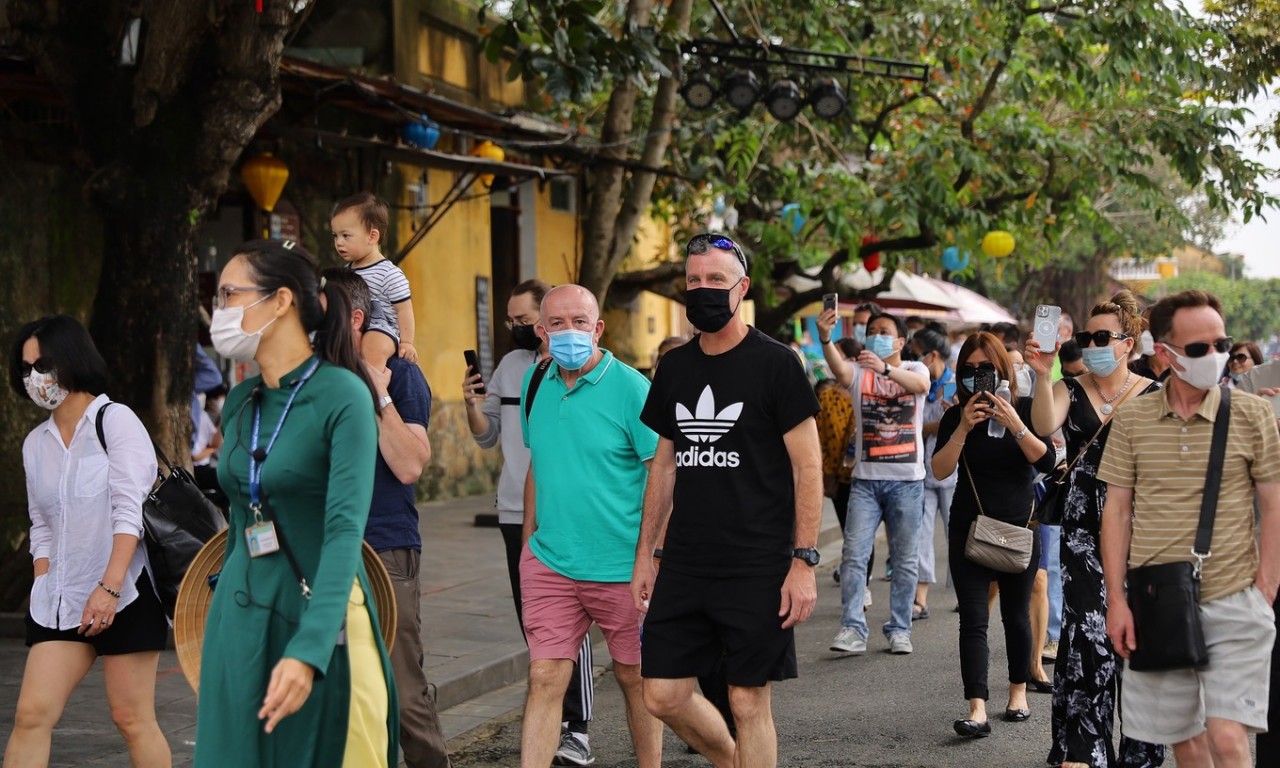 Foreign tourists visit Hoi An ancient town in Quang Nam Province on November 20, 2021. Photo: VNE
All foreign guests need to furnish certificates showing they are fully vaccinated or have recovered from Covid and to have tested negative for the novel coronavirus within 72 hours before departure.
They are also required to install the IGOVN and PC-Covid health declaration applications on their smartphones while in Vietnam. 2021 continued to be a rough year for Vietnam's tourism industry, Khanh said.
According to initial estimates, the industry has served 40 million domestic tourists this year, down 20 percent year-on-year, with revenues reaching VND180 trillion.
Vietnam reopened domestic tourism in early October as the government changed its strategy from ensuring zero Covid cases to living safely with the virus.
In 2019, the year before the onset of the pandemic, Vietnam welcomed a record 18 million foreign tourists. Last year, it recorded a 79 percent decline year-on-year in the number of foreign visitors due to travel restrictions.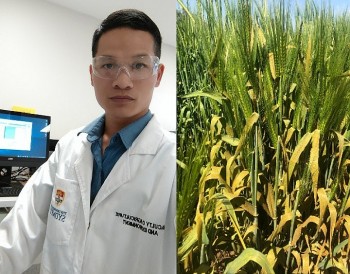 Overseas Vietnamese
The finding by Vietnamese PhD student Dinh Xuan Hoan is considered great advancement in the fight against rust disease, which decreases global food production by at least 10 percent.