Hong Kong denies a foreign journalist visa amidst natinal security law concerns
Hong Kong has rejected Irish journalist Aaron McNicholas's visa on Thursday amid fear of a clampdown on a press freedom
After months of reassurance that Beijing's national security law would not affect Hong Kong's free press, the government has denied a visa to local media outlet, the Hong Kong Free Press, reported The Guardian.
According to the Hong Kong Free Press (HKFP), Aaron Mc Nicholas, a journalist formerly with Storyful and Bloomberg who has worked in the city since 2015, was denied a visa after an almost six-month wait "without any official reason."
Immigration authorities did not respond to an emailed request for comment. The department could not be reached by phone Thursday as its offices are closed due to the coronavirus pandemic, reported CNN.
"We are a local news outlet and our prospective editor was a journalist originally from Ireland, so this is not another tit-for-tat measure under the US-China trade dispute," HKFP editor-in-chief Tom Grundy said in a statement.
"It appears we have been targeted under the climate of the new security law and because of our impartial and fact-based coverage."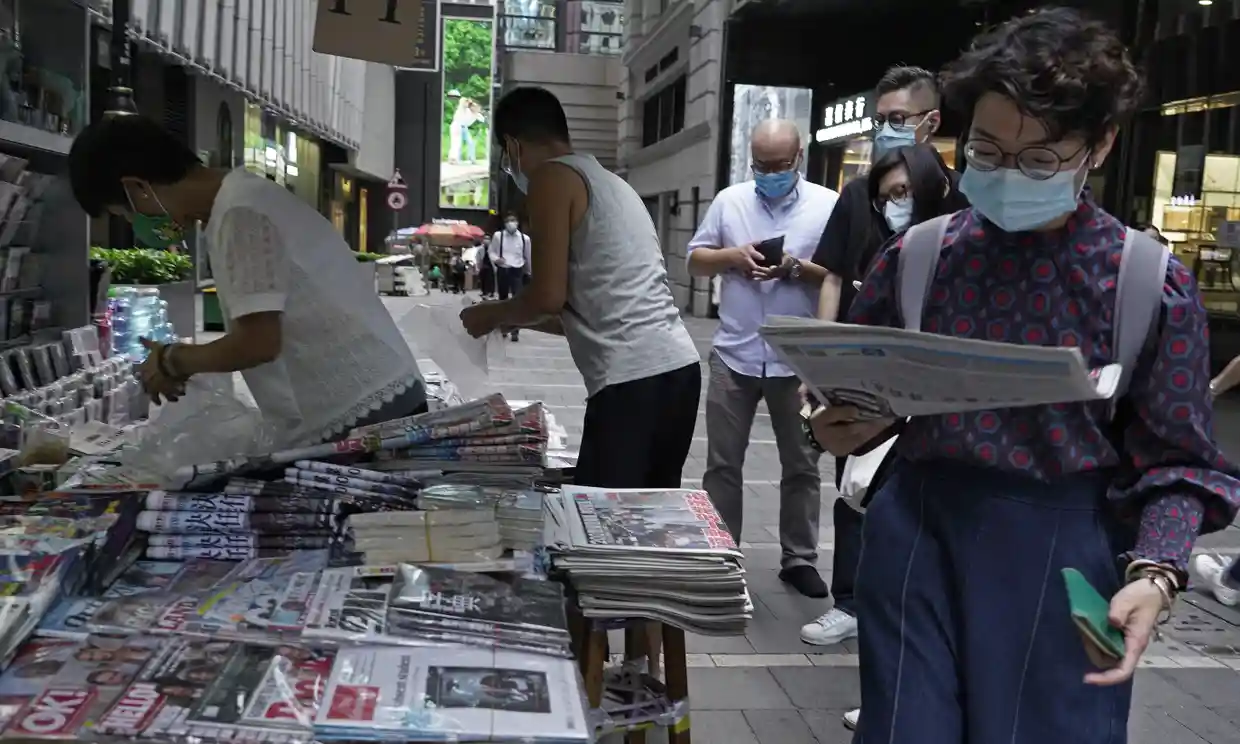 People queue to buy copies of Apple Daily after its owner, Jimmy Lai, was arrested. Hong Kong Free Press's editor says his outlet has been targeted because of its 'fact-based coverage'. Photograph: Vincent Yu/AP
This rejection is believed to be the first time of Hong Kong immigration to a journalist's work visa for a local title. According to The Guardian, the government declined to provide reasons at the time, but it was widely believed to be connected to Mallet chairing a talk by a Hong Kong independence activist at the Foreign Correspondent's Club.
In accordance with the Covid-19 pandemic, the operation of government raises concerns for international journalists in visa delay. It is considered that the process of work permits may link with the new security law, which is imposed by Beijing on June 30 in response to months of regular violent pro-democracy protests last year.
The law, which criminalized secession, subversion and collusion with foreign forces, also calls on the local government to exercise greater "supervision and regulation" of the media. It is unclear if the decision to deny Mc Nicholas a visa is related to his work, the national security law, or any other political considerations. But the apparent lack of immediate transparency in the process for his prospective employer — coming in a climate of already heightened concerns over press freedom in Hong Kong — has created space for such interpretations, reported CNN.
Earlier this month police used the new law to arrest Jimmy Lai, the owner of Hong Kong's most popular tabloid Apple Daily, and other senior executives in a "foreign collusion" investigation. More than 200 police officers conducted a raid on the newsroom of Apple Daily, which is openly pro-democracy and critical of Beijing, wrote AFP.
After the arrest, there were expectations authorities would next turn to smaller online outlets, known for independent and critical coverage.
"Denial of a work visa to a thriving local news operation bashes the most basic promise of press freedom given repeatedly by the Hong Kong government," said Steven Butler, coordinator of the Committee to Protect Journalists' Asia Programme on The Guardian.
Besides Hong Kong Free Press, The New York Times, CNN, Bloomberg, the Wall Street Journal, CNBC, the Financial Times and AFP are also international media outlets with a major presence in Hong Kong.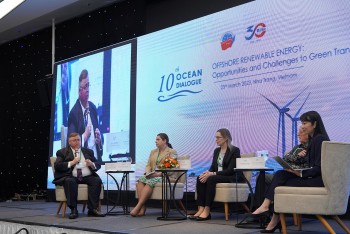 Seas and islands
Vietnam and other coastal countries in the region have both opportunities and challenges in developing offshore renewable energy, according to the 10th Ocean Dialogue held in Khanh Hoa province on Thursday.