Hong Kong media tycoon Jimmy Lai released after 2 days on bail
Jimmy Lai, Hong Kong pro-democracy media mogul, was free on bail Wednesday and received a hero's welcome upon his return to his paper, Apple Daily.
The Hong Kong pro-democracy figure and media mogul Jimmy Lai received a hero's welcome as he returned to his newspaper after being arrested over 40 hours on allegations of foreign collusion, while Chinese state media labelled him a "genuine traitor", according to The Guardian.
Earlier in the day, Lai was swarmed by a crowd of journalists and cheering supporters as he left a police station on bail, some of whom waved copies of his Apple Daily in a show of their backing, said Daily Mail.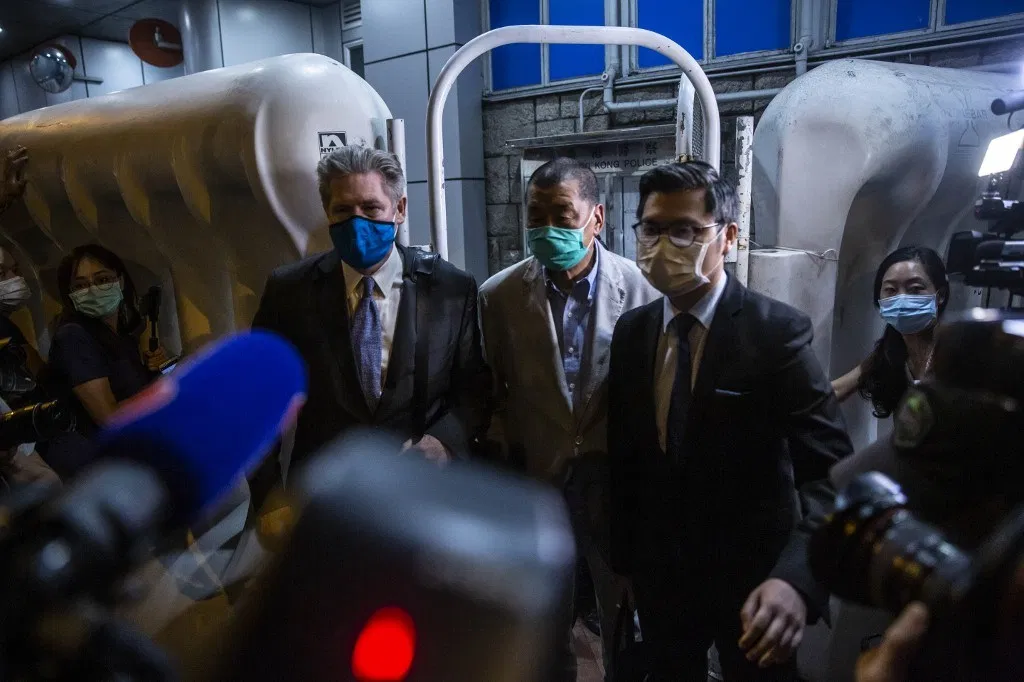 A clampdown has gathered pace in Hong Kong since China imposed a sweeping security law in June, with opposition politicians disqualified and activists arrested for social media posts. The moves have provoked outrage in the West and fear for millions who last year took to the streets to protest communist China's tightening grip on the semi-autonomous city, reported AFP.
Besides, Lai's sons and others, including activist Agnes Chow arrested under Beijing's national security law were released on Tuesday. Lai's return to Apple Daily on Wednesday was livestreamed by staff, who lined the building's stairwell which days earlier had been full of uniformed police officers, according to The Guardian.
"I'm very touched, we will fight on," Lai said. "We have the support of the Hong Kong people. We can't let them down." It was becoming increasingly difficult to run media in Hong Kong, but they must continue, he said.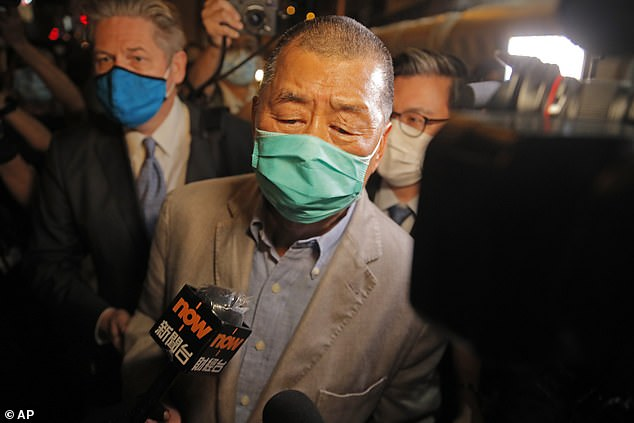 Lai was swarmed by a crowd of journalists. Photo: AP
In a display of solidarity for Lai, people in the city rushed to buy Tuesday's Apple Daily, with the newspaper saying it had upped its print run to 550,000 from the normal circulation of 70,000. Lai's arrest sparked a buying spree in shares of his media group, and between Monday morning and closing time on Tuesday its stock value had risen by more than 1,100 percent, reported AFP.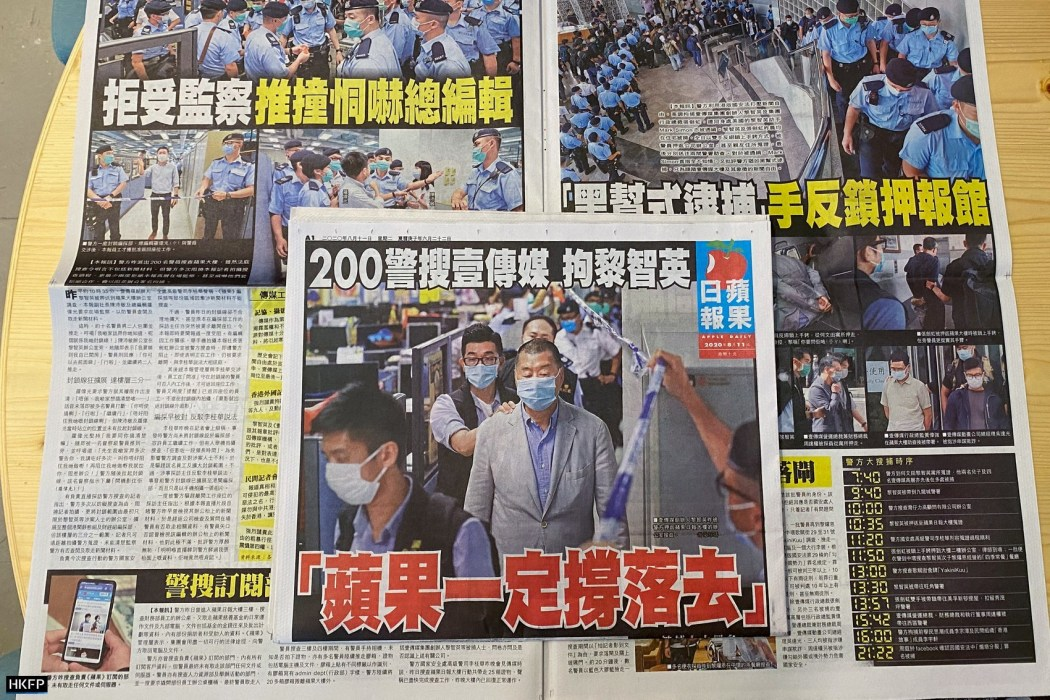 Beijing imposed new national security laws at the end of June, bypassing Hong Kong's legislature with the support of the territory's government, and establishing secret police and a national security council to oversee it, according to The Guardian.
Lai, 71, was held on charges including colluding with foreign forces and fraud. The operation was hailed by Beijing, quick to declare him an "anti-China rabble-rouser" who conspired with foreigners to "stir up chaos", by AFP.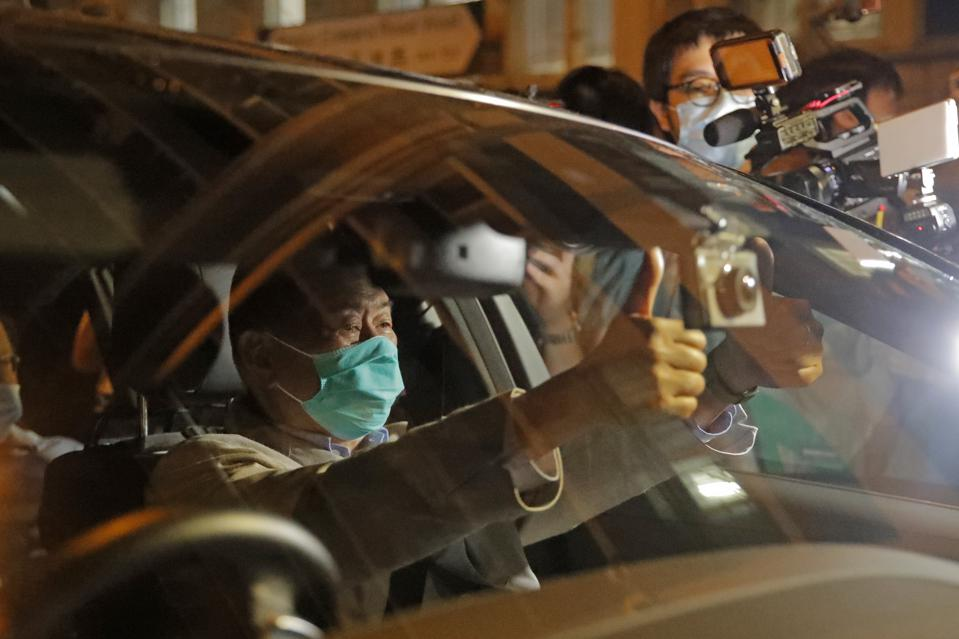 Among the others arrested were two of Lai's sons, young pro-democracy activist Agnes Chow, who was released on Tuesday night, and Wilson Li, a former activist working as a freelancer for Britain's ITV News. "It's very obvious that the regime and the government are using the national security law to suppress political dissidents," she told reporters after her release.
Critics believe the security law has ended the key liberties and autonomy that Beijing promised Hong Kong could keep after its 1997 handover by Britain.
Legal analysts have noted that those arrested on suspicion of foreign collusion could potentially be transferred to the mainland for trial, where the judiciary is routinely criticised as opaque and where about 99% of all cases result in conviction, reported The Guardian.
US Secretary of State Mike Pompeo described Lai's arrest as "further proof" that Chinese authorities had "eviscerated Hong Kong's freedoms and eroded the rights of its people".
"We're going to respond in real ways," Pompeo later promised in an interview with Newsmax.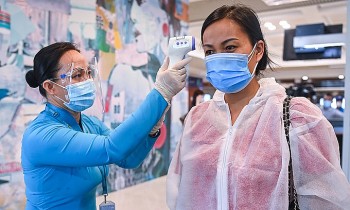 National
Vietnam News Today (October 20): Vietnam adds 3,034 Covid-19 cases to national infection tally; HCM City enhances cooperation with China's Shanghai; Thirty-two localities declare Covid-19 risk levels; Transport ministry mulls letting the unvaccinated fly.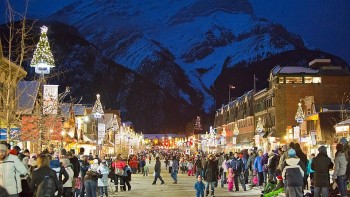 Travel
If you are looking to celebrate your Christmas somewhere else outside the country, then Canada can be the perfect choice for you with these 10 best and most idyllic places to have a wonderful Christmas holiday with your friends and families.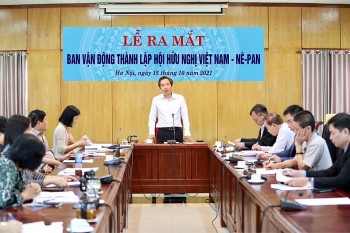 Friendship
The Advocacy Committee for the establishment of the Vietnam - Nepal Friendship Association was officially launched.