How long will the AstraZeneca vaccinations remain protective against COVID-19?
Vietnam launched its COVID-19 inoculation drive on March 8 morning, administering the AstraZeneca vaccine to medical workers. How long will the vaccination remain protective?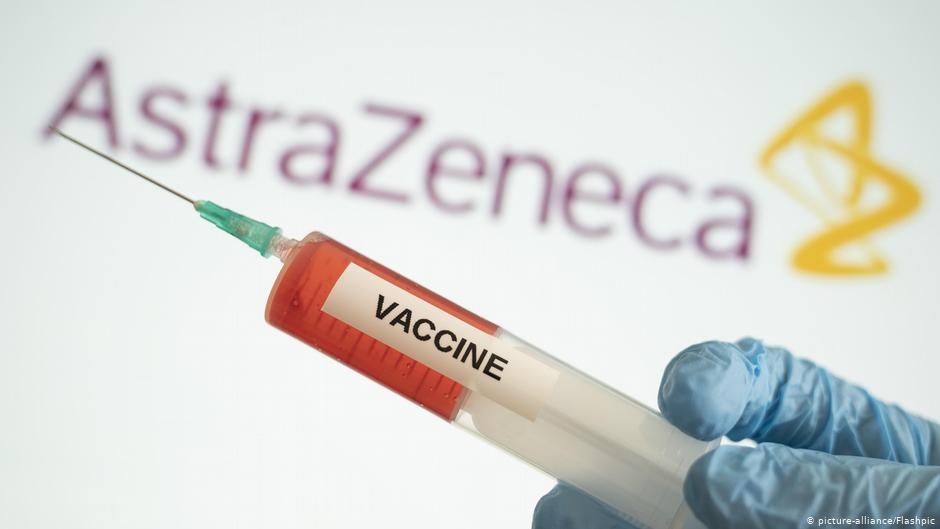 Photo: Deutsche Welle
Up to now, no frontline medical worker and member of community-based anti-COVID-19 groups in Vietnam has died so far. However, some of them were infected who had direct contact with Covid-19 patients but only wore a regular medical mask.
"Even an N95 mask can provide 95% of protective effect. So it is not surprising if health workers could still be infected with Covid-19," said Prof. Nguyen Van Kinh, Chairman of the Vietnam Society of Infectious Diseases.
This is the reason why Vietnam launched its COVID-19 inoculation drive on March 8 morning, gaving priority to administer the AstraZeneca vaccine to medical workers in Hanoi, Ho Chi Minh City, and northern Hai Duong province, as cited by Vietnamnet.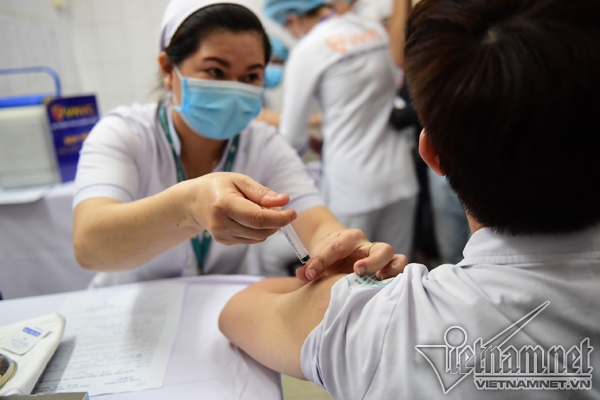 Health workers at the HCM City Hospital for Tropical Diseases were vaccinated on March 8. Photo: Vietnamnet
How effective is the Astrazeneca vaccine against COVID-19?
The AstraZeneca vaccine against COVID-19 has an efficacy of 63.09% against symptomatic SARS-CoV-2 infection, WHO cites.
While this vaccine has yet to be recommended for an Emergency Use Listing by WHO, it has undergone review by the European Medicines Agency (EMA) and consequently meets WHO's criteria for SAGE consideration.
The EMA has thoroughly assessed the data on the quality, safety, and efficacy of the vaccine and has recommended granting conditional marketing authorization for people aged 18 and above.
However, any type of vaccine or drug has certain side effects. "The most common side effect is pain at the injection point and the most severe is anaphylaxis," Prof. Kinh said.
He warned that the side effects of the AstraZeneca vaccine on pregnant women or people under 18 years old have not been researched enough, so it is only recommended for being used for people of 18-60 years old.
However, according to WHO, trials in the UK shows that the vaccine also remains effective for people over 60 years old.
One dose of the Oxford-AstraZeneca vaccine provides sustained protection against Covid-19 for at least three months and cuts transmission of the virus by two-thirds, Irish Times cites.
Analysis by scientists in Oxford University of fresh data from three trials found the first shot conferred on average 76 percent protection against symptomatic infections from three weeks until 90 days – and reduced transmission of the disease by 67 percent.
The recommended dosage is two AstraZeneca vaccine doses given intramuscularly (0.5ml each) with an interval of 8 to 12 weeks and the manufacturer's recommended protective period is at least seven months, added Prof. Kinh.
He said that the world has recorded 4,000 strains of the virus SARS-CoV-2. The virus is still evolving so the current Covid-19 vaccines must "follow" the mutation of the virus. The current research data shows that the AstraZeneca vaccine is still effective against the UK variant and basic strains.
In Vietnam, four strains have been recorded, including the B.1.1.7 virus strain in the UK. This strain can spread rapidly, but its virulence has not increased.
At a press conference on March 8, Deputy Health Minister Tran Van Thuan also emphasized that no vaccine is 100% safe or effective.
"Therefore, in order to protect society from Covid-19, besides vaccination, everyone needs to comply with the 5K recommendation of the Ministry of Health. I believe that by doing this well we will definitely stop the Covid-19 pandemic," said Thuan.
Thuan also said that this year Vietnam will receive 60 million doses of the AstraZeneca vaccine. Vietnam is negotiating with pharmaceutical firms like Pfizer, Moderna, and Sputnik to have more vaccines.
The country aims to receive 100 million doses of the Covid-19 vaccine this year. This is the biggest vaccination campaign ever in the country.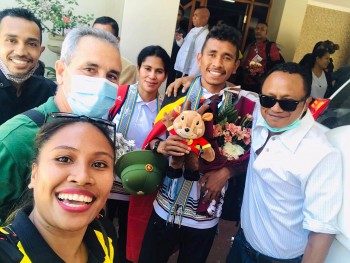 Viet's Home
Along with a Vietnamese flag, the foreign athlete also brought many souvenirs representing the love from his Vietnamese fans, like the signature Vietnam pith helmet.