How to Cook Duck Eggs: Check Different Regional Styles in Vietnam - Video
With duck eggs, in three regions of Vietnam, each region has a different way of cooking and eating.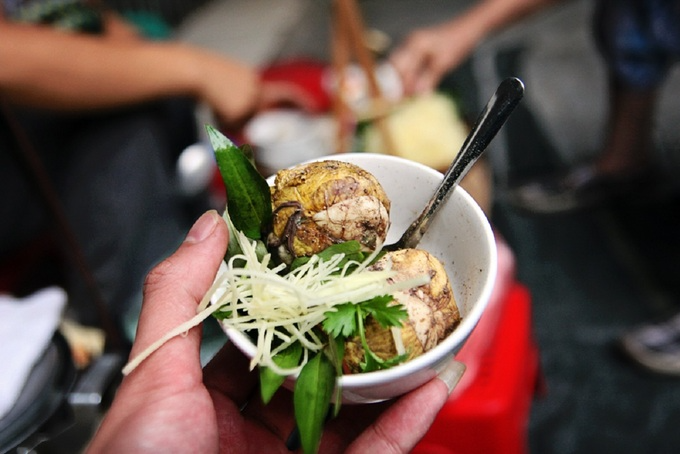 Photo: VnExpress
Across Vietnam, duck is served in plenty of tasty ways. Hanoians often eat boiled duck eggs in the morning, while Saigonese people cook grilled duck eggs, stir-fried duck eggs with tamarind in the afternoon.
In Hanoi, people can eat 1-2 duck eggs as a breakfast dish similar to pho, sticky rice and steamed rice roll. Duck eggs are boiled and put in a small bowl, add laksa leaves, a few slices of sliced ginger to the bowl. A high-protein dish with the fatty taste of eggs mixed with the spicy flavor of laksa leaves stimulates the taste of the new day.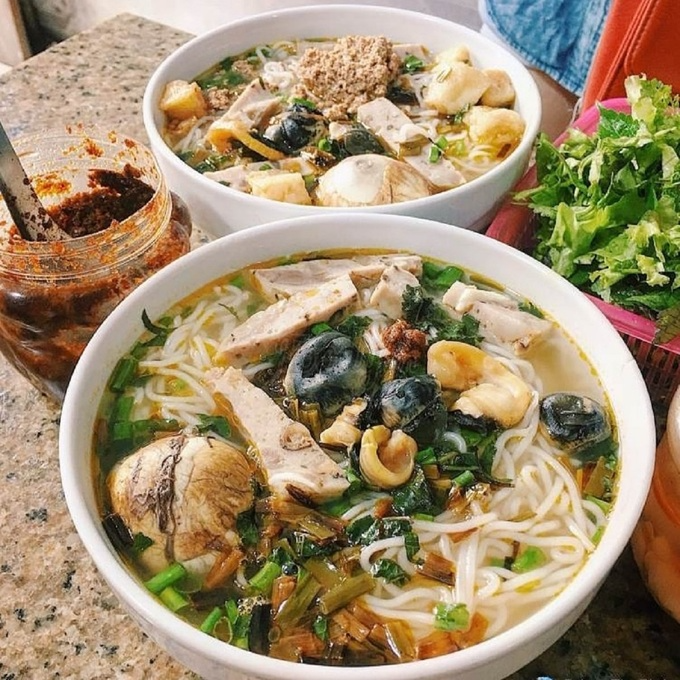 Photo: popolulu.vietnam
Additionally, visitors can enjoy crab paste vermicelli soup, snail vermicelli soup served with duck eggs, this way of eating has a variation compared to the traditional bowl of vermicelli. The vermicelli is full with small vermicelli noodles, topped with snails, fried tofu, cartilage ribs, tomatoes and green onions. Particularly, customers can ask the shop owner to peel the eggs and leave them in the vermicelli bowl or keep them in a separate bowl to eat as they like.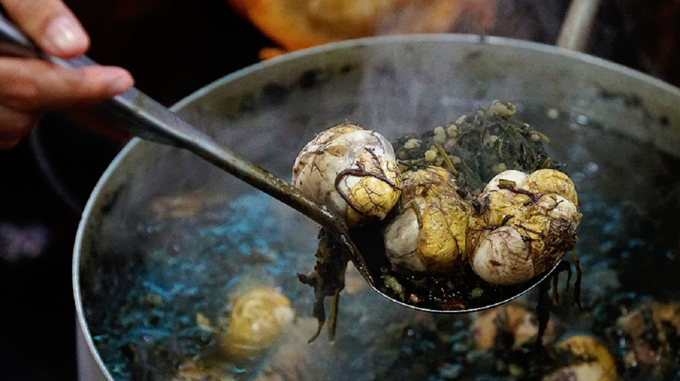 Photo: VnExpress
In Hai Phong or Hanoi, there is also a way to eat duck eggs stewed with wormwood and blood. Chefs choose young green wormwood leaves and washes the leaves. Duck eggs are boiled before being stewed with wormwood leaves on the stove for about 2-3 hours to be eaten, the accompanying condiment is sliced ginger.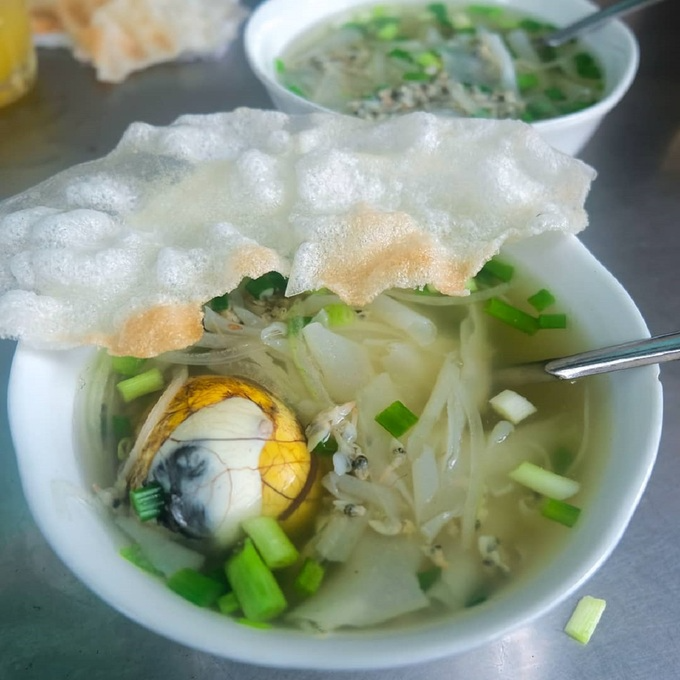 Photo: @tllsnkr/Instagram
In Quang Ngai, mussels are soaked, washed and then put in a cooking pot to remove the intestines, while the boiled water is seasoned with spices to taste. The seller gives thinly sliced onions and scallions into a bowl and then scoops up the boiled water, adds mussels, and ground pepper to have an eye-catching meal to serve customers. With hot dishes with grilled rice paper and duck eggs, diners will feel the sweet and rich flavor from mussels, both fatty and spicy from onions, pepper, and satay.
Video: VnExpress
In the southern provinces, duck eggs are boiled and served with laksa leaves with salt, pepper, and lemon. Unlike the North, boiled duck eggs in the South are placed on a small plate. The seller prepares more dishes including duck eggs with tamarind sauce, duck eggs grilled with salt and chili and duck eggs wrapped in deep fried taro to change the taste. With this method, the taste of the dish depends a lot on the seasoning, sweet and sour, spicy, rich depending on customer preferences.
Western provinces have a variety of hot pot dishes, and duck eggs are also added as a main ingredient. Some people leave the duck eggs raw, shake them well and put them in the hot pot, so the broth is sweeter. However, some people will cook eggs, when eating, they break the shell and put the egg in a hot pot to use immediately. Some hot pot dishes that are often eaten with duck eggs are beef hot pot, chicken hot pot and crab hot pot.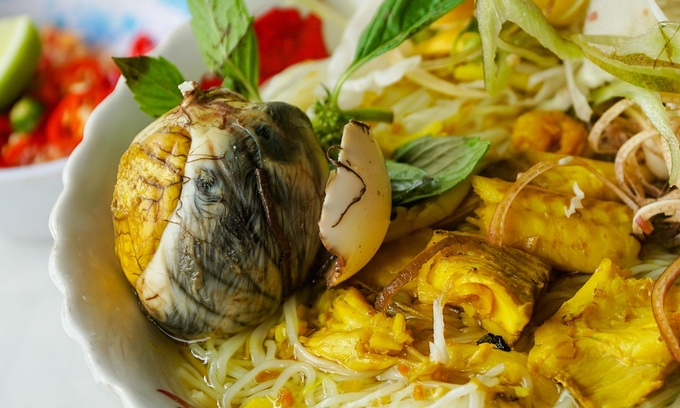 Photo: VnExpress
Coming to An Giang, diners can easily enjoy a bowl of fish noodles with duck eggs. The vermicelli is eye-catching with the yellow color of snakehead fish meat after stir-frying with turmeric, a few cinnamon sticks and duck eggs. The aroma of vermicelli rushes straight to the nose, hot dishes and rich broth attract customers.
Duck eggs
Trứng vịt lộn - duck eggs with the embryos inside, are a popular street delicacy across Vietnam. They can be boiled, stir-fried, tossed or poached in soup. However, this unconventional dish can be a real challenge for many foreigner visitors in terms of both ordering and consuming, cited VnExpress.
Besides, the feeling of snacking on a baby duck can spook some people. But for those who take the duck fetus challenge, they may find its richness to their liking, especially when combined with salt, pepper, lemon and Vietnamese coriander. Nutritionists also say they're good for your health.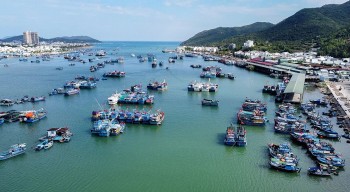 Economy
GDP growth quickened to 7.72% in the quarter ended June, beating the government's 6%-6.5% target.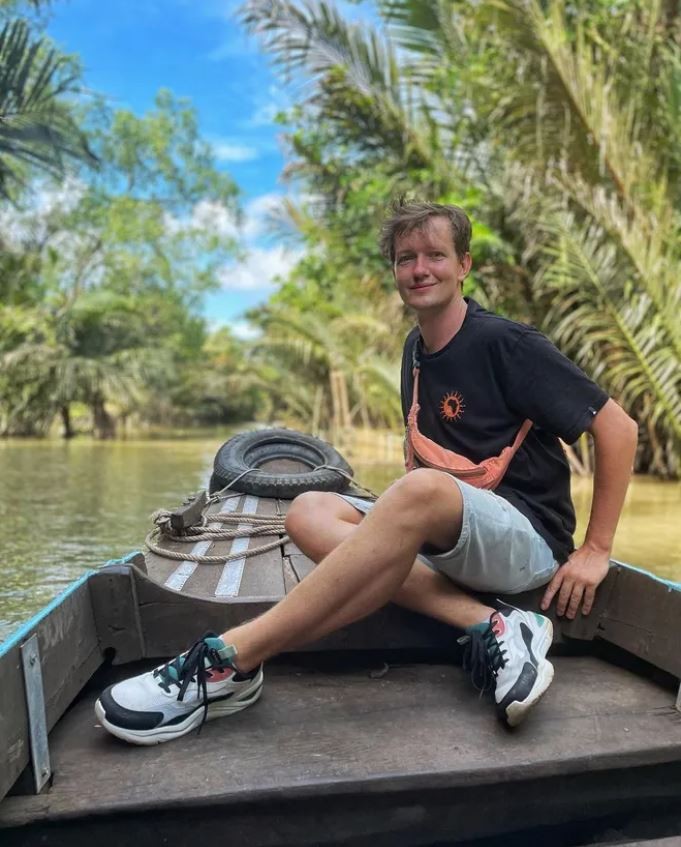 Multimedia
Besides famous products from coconuts, Ben Tre still has many interesting places with unique Mekong River Delta styles waiting for you to discover.
June 22, 2022 | 08:10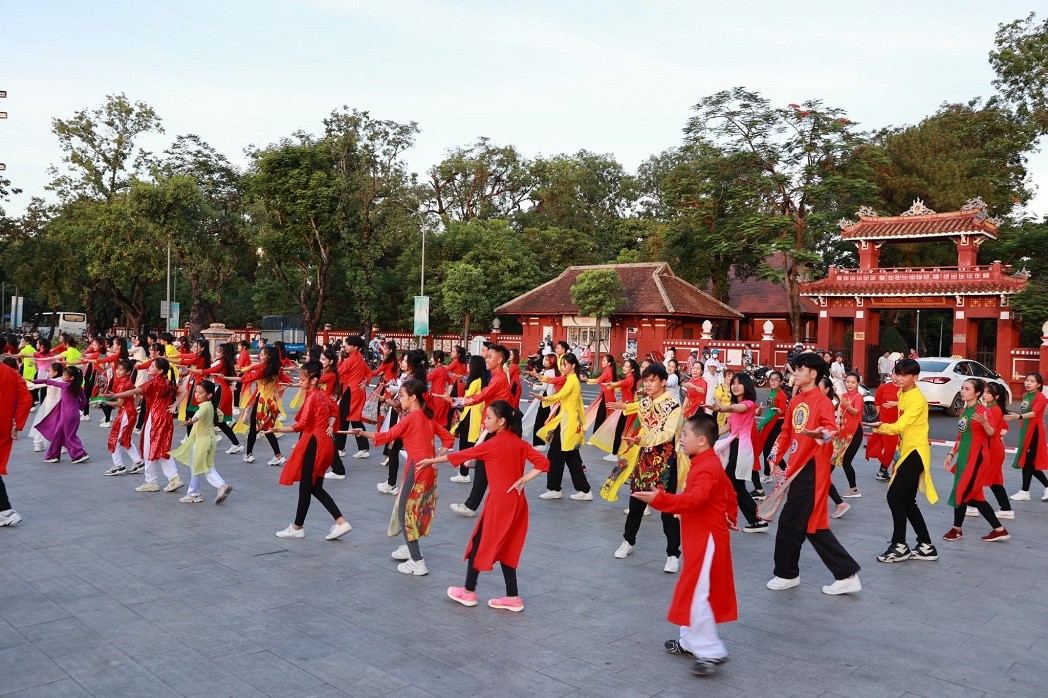 Handbook
Get all the basic info, check the lineup, discover festival highlights
June 22, 2022 | 06:19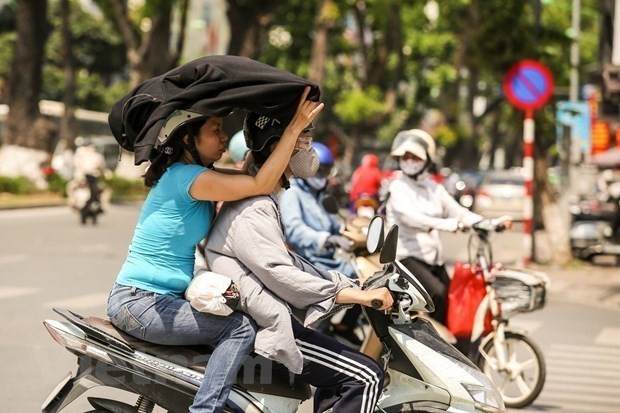 Handbook
Know the signs of dehydration and heatstroke to keep you and your family safe this summer.
June 21, 2022 | 19:02
Handbook
The Danish Film Week will delight audiences in Hanoi, Hue, Da Nang and Ho Chi Minh cities
June 18, 2022 | 07:00