How Vietnamese Students Celebrate Tet in Foreign Lands
"Although we lack many flavors of a traditional Tet, the taste of love will never fade, no matter where we are," said Phuong Linh, a student in Russia.
Lunar New Year is an occasion of family union, when "everyone comes home," gather with their family members and relatives around a warm food tray. However, due to the pandemic, many Vietnamese who study abroad cannot go home for a traditional Tet.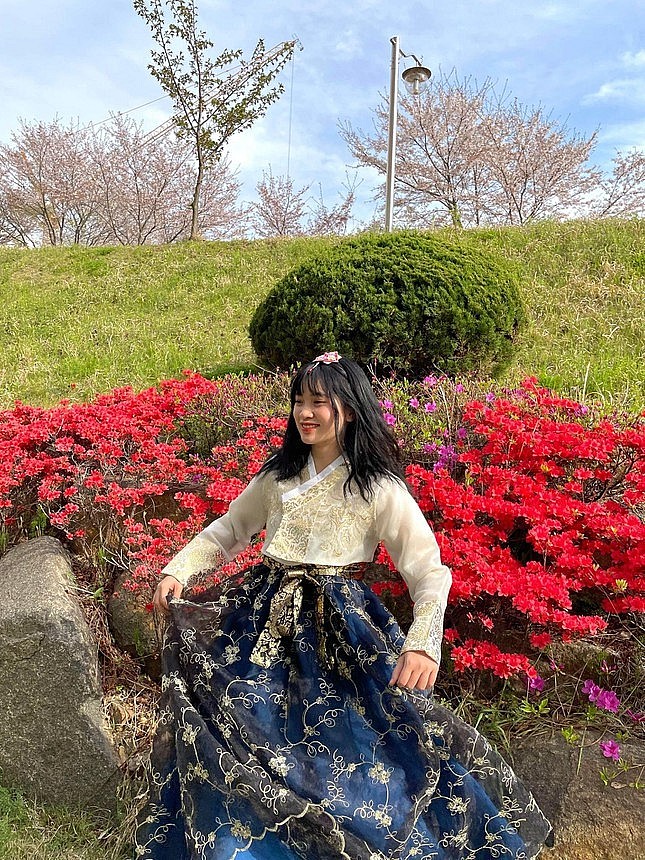 Nguyen Thao (born in 2002, from Quang Ninh, studies in Gwangju, South Korea). (Photo: Tien Phong)
A Tet in foreign countries
Celebrating Tet abroad for the first time, Nguyen Thao (born in 2002, from Quang Ninh, studies in Gwangju, South Korea) said: "Welcoming Tet away from home makes me feel sad and lonely. Tet is meant to be with my loved ones. , but now I live in a foreign land."
"Fortunately I have my boyfriend by my side this year, so it is a bit more fun. I really wanted to return to Vietnam, but the pandemic has lasted so long, traveling is so difficult and I have a job here, so hopefully next year the pandemic will be over and I will be able to celebrate Tet in Vietnam with my family like in previous years."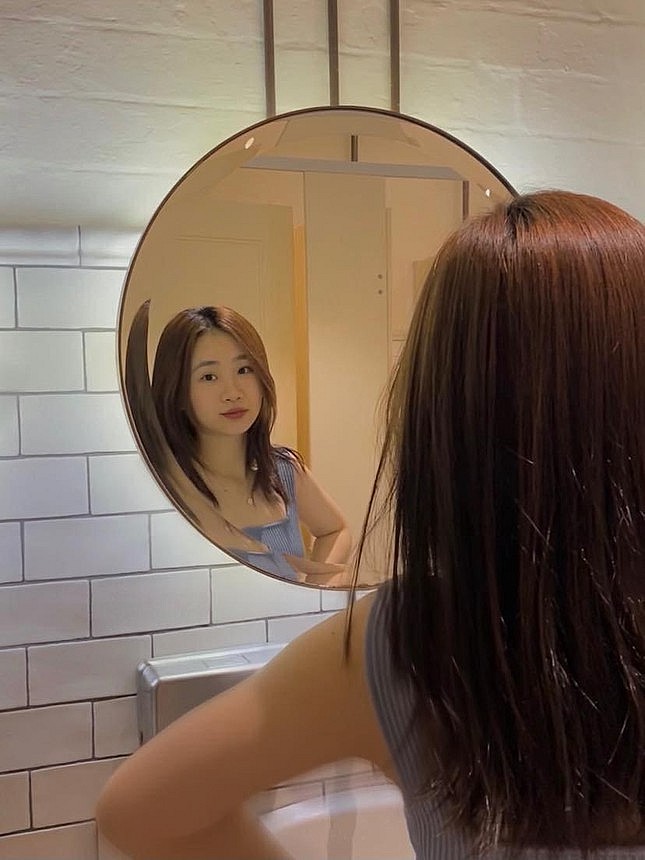 Phuong Anh welcomes Tet with other international students. (Photo: Tien Phong)
Studying in Australia for two years, Phuong Anh is used to celebrate Tet in the land of Kangaroo. Surrounded by international students, Phuong Anh feels like she has a second family to welcome the holiday with.
Australia is home to a large Vietnamese community, so many Tet dishes are sold. "That gives international students some comfort," said Phuong Anh. "However, Australia locates in the southern hemisphere, so its seasons are opposite to Vietnam. Tet falls in the end of summer, lacking the typical cold weather and light rain like in Hanoi."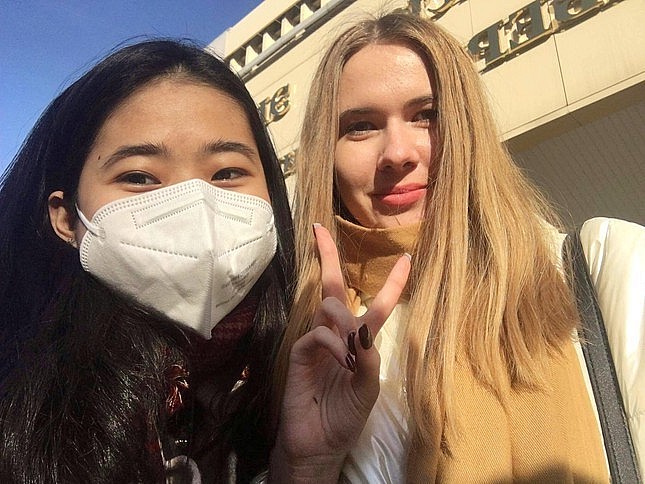 Phuong Linh and her Russian friend. (Photo: Tien Phong)
How Vietnamese enjoy Tet in western countries
Tet is celebrated in only some countries, however, wherever the Vietnamese live, the traditional holiday remains an important occasion.
"The atmosphere in the Vietnamese market in Moscow on several days before the Tet feels like in Vietnam. The market is filled with busy vendors. Vietnamese students in my college's dormitory have planned to celebrate Tet and prepared gifts for each other. I think no matter where you are or how far you go, the Lunar New Year will always be a big occasion of every Vietnamese child," said Phuong Linh, a student at Plekhanov Russian University of Economics.
"A lot of Vietnamese students live in Moscow, so we will cook banh chung and prepare a tray of traditional Vietnamese meals. We have cold meat, fried spring rolls, bamboo shoot soup. I feel so lucky that I cook Tet dishes with my mom every year, so I have interesting experience of making my own Tet menu when living away from home," Phuong Linh excitedly told reporters about her plan for Tet.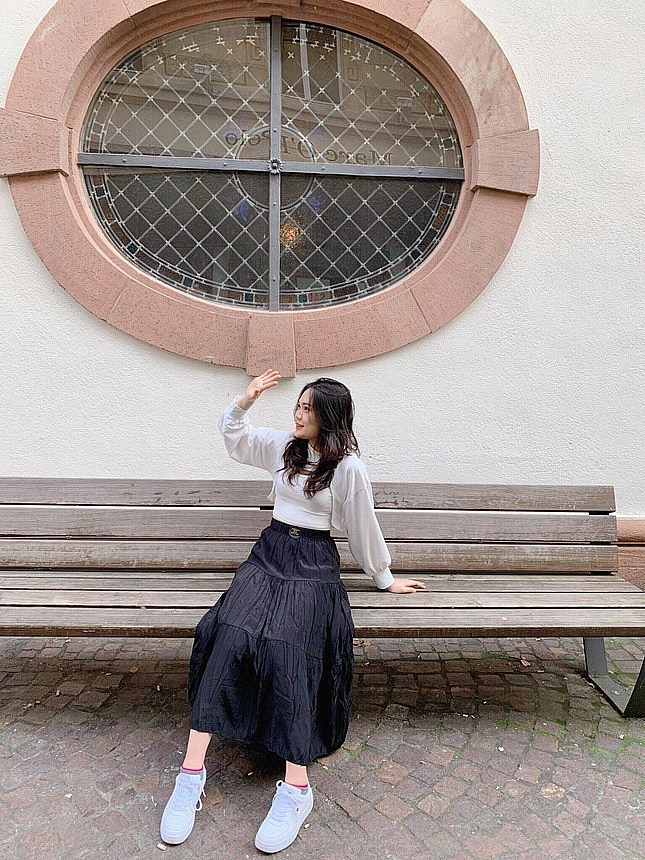 Thu Thao was unable to celebrate Tet due to her busy schedule. (Photo: Tien Phong)
Unable to celebrate Tet due to her busy schedule, Thu Thao, a student in Germany, joins other Vietnamese to cook typical Tet dishes.
"Each of us prepared a dish, anything we are good at. We made a toast, wishing each other a happy new year. It was a chance for us to get to know each other. We even had foreigners joining the party. Wine, lamb and other dishes were served. I made seafood spring rolls so that they could try Vietnamese cuisine. Both were excited to learn Vietnamese culture," Thao said.
Despite being far away, Vietnamese students in other countries manage to celebrate Tet in their own way. Their Tet parties, though lack many traditional specialties, are full of warmth and love.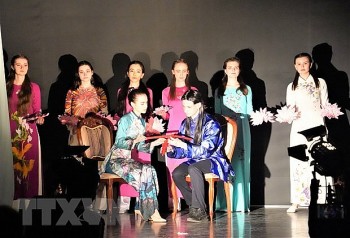 Overseas Vietnamese
Two exchange programmes were held in Russia, attracting manyemany and students of Vietnamese studies from leading universities in Russia.