Humble restaurant brings back old-times Saigon memories
Before 1975, Mr. and Mrs. Do Men's restaurant was a communication station, which stayed in the neighborhood of a Republic of Vietnam general.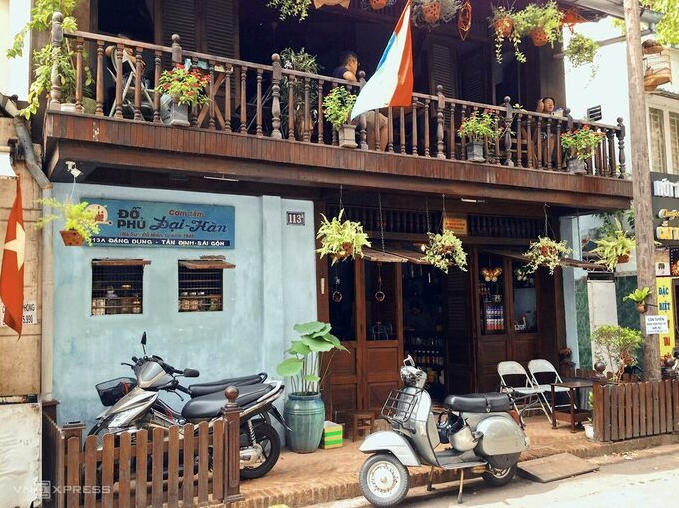 Photo: VN Express
When visiting a small shop named "Do Phu cafe - Dai Han broken rice" at 113A Dang Dung street, Tan Dinh ward, district 1, diners seem to go back in time to Saigon in the 1940s.
Before 1975, this place was one of the secret operations of Saigon Special Forces under the management of Mr. Tran Van Lai (Nam Lai). The house was used by Mr. Do Mien and his wife to sell broken rice and coffee since 1946. While selling coffee and food, the house was in fact used to store and transfer letters and confidential documents to the front.
Mr. Tran Vu Binh, Tran Van Lai's son, recounted the birth of this broken rice shop. That day, before opening the restaurant, Mrs. Su, Mr. Do Men's wife, a Hai Phong native, was sent to Phnom Penh, Cambodia by Mr. Nam Lai to work as a cook. However, her actual duty was to carry intelligence activities in foreign countries. She then took on her journey to the South as a businesswoman to distract the enemy, showing no connection with the revolution at that time.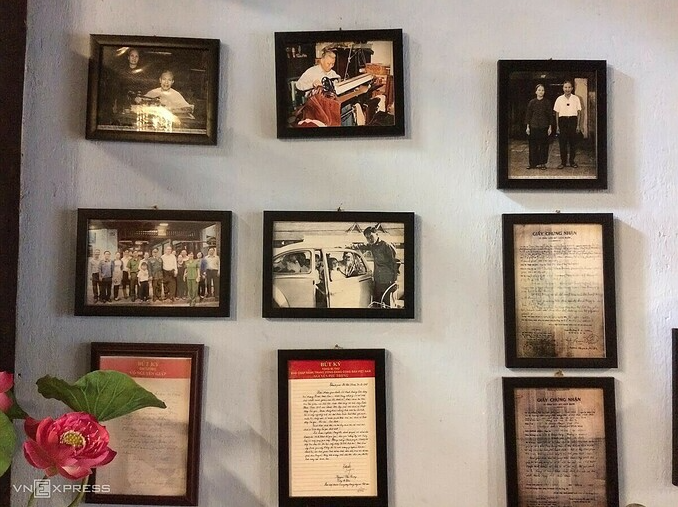 Photo: VN Express
Staying in Phnom Penh for a few years, Ms. Su returned to Vietnam with her husband to sell broken rice, at that time the shop was called Do Phu broken rice - Mrs. Su. Do Phu means the house of the Do family. The shop sells rice for workers and gradually becomes a familiar gathering place for neighboring residents, including many Korean soldiers who came to the Vietnam War from opposite soldier residence.
The shop is so close to Mr. Ngo Quang Truong's house (Republic of Vietnam army general), so the couple must be very clever and careful in each move. "The postman had to wear shoes with a rotating sole, where he kept secret mails. As he went into the kitchen to deliver letters, the shop owner had to be cautious to prevent others from following, avoid being discovered", Mr. Binh said.
Not only its mysterious location, but the food here also causes curiosity for dinner. Do Phu's broken rice is a blend of Vietnamese broken rice with Korean kimchi to create a unique flavor. The original broken rice dish at the restaurant has grilled rib meat, pork skin, egg, pickles served with sweet southern-style chili garlic fish sauce. The Korean soldiers were not used to eating rice this way, so they asked the owner to make kimchi.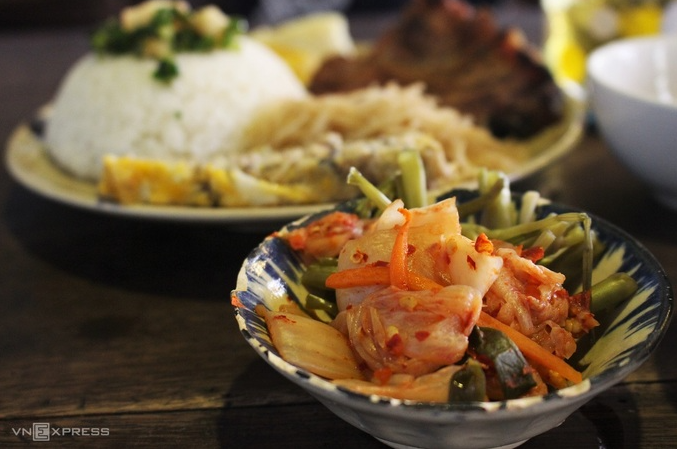 Photo: VN Express
"At that time, Mrs. Su took the Vietnamese garlic and chili to make kimchi, but the Korean soldiers were not familiar with this taste. She then had to use Korean chili and garlic," said Binh. According to him, after the war, Korean veterans still returned to the restaurant, eating the food while shedding tears when recalled old memories.
Bao Ngan, a diner who comes to the restaurant and has the opportunity to eat kimchi with broken rice, said that the dish's name caused curious for visitors, the layout and instructions for enjoying are quite similar to Korean bibimbap. "I was impressed by pouring kimchi juice on the rice then mix it well with the fried chicken eggs, which creates a fat taste. Its price, which is VND 60,000 (VND 2,6) is quite reasonable," Ngan said.
In addition to kimchi broken rice, diners can choose fried dough dipping in coffee as breakfast and learn the documents of Saigon soldier's activities at the restaurant. The restaurant is a stop in the tour following the Saigon Special Force's footsteps of some travel companies in Ho Chi Minh City.