Illegal Vietnamese entrant infected with Covid-19 faces criminal charge
The police of Southern Vinh Long province have launched a criminal investigation against a man who contracted the novel coronavirus after illegally entering Vietnam.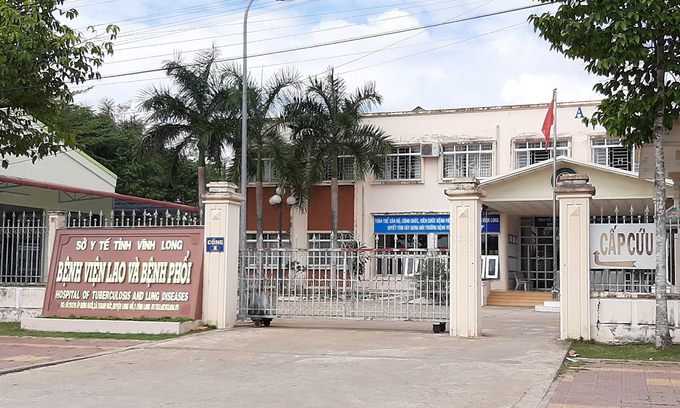 The facade of Tuberculosis and Lung Diseases Hospital in Vinh Long Province where a man is being treated with Covid-19 after illegally entering Vietnam. Photo: VNExpress/Cuu Long.
Le Thuc Tri, 33, is being investigated for "spreading dangerous infectious diseases in humans," Colonel Huynh Thanh Mong, deputy chief police officer of the southern province, told the press Tuesday.
Under Vietnamese law, a person can be criminally charged if he/she carries dangerous pathogens capable of infecting humans into the country. A crime is punishable by up to 12 years in jail under Vietnam's Penal Code, according to VNExpress.
Tri is still being treated at the Vinh Long Tuberculosis and Lung Diseases Hospital after testing positive for the novel coronavirus, making it difficult for the police to talk to him and further the investigation.
There is no evidence yet that he had infected anyone.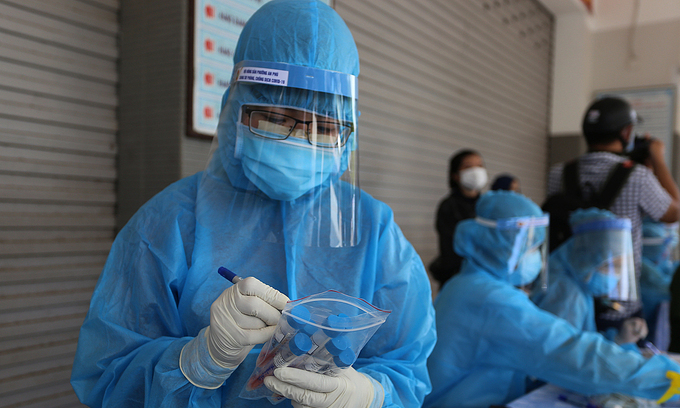 A medical staff collects a sample for Covid-19 testing. Photo: VnExpress/Dac Thanh.
Tri is in stable health now, with no fever or cough. He and five others had traveled from Myanmar to Thailand on a truck on December 15 and stayed there until leaving for Cambodia on December 23. Then they paid people smugglers to sneak them across the border into Vietnam to avoid quarantining.
On December 24, the six people and three other women crossed into Vietnam through the Long Binh border gate in the Mekong Delta province of An Giang. Tri returned to his house in Vinh Long Province, a 32-year-old woman went to Dong Thap Province. The remaining seven people went to HCMC.
Four of the nine have so far been confirmed infected with the novel coronavirus.
Phan Thanh Hung, 39, suspected of running a human smuggling gang operating between Cambodia and Vietnam, has been arrested in the case with four of his accomplices. The ring is being investigated further.
Besides Tri, a Vietnam Airlines' flight attendant earlier was also placed under criminal investigation for spreading the virus that causes Covid-19 in Vietnam.
The flight attendant had returned to Vietnam from Japan on November 14 and was quarantined for four days at a facility managed by Vietnam Airlines in HCMC's Tan Binh District.
After two tests showed he was negative for the coronavirus, he was let go but told to isolate himself at home.
But he came into contact with his mother and two friends, including an English language teacher who stayed with him for a few days.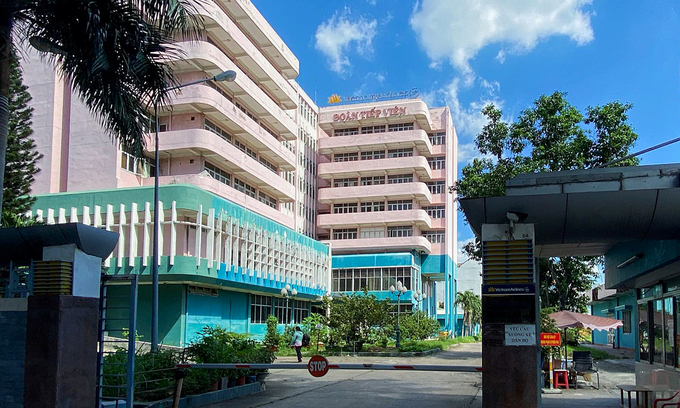 A Vietnam Airlines Covid-19 quarantine area in HCMC's Tan Binh District. Photo by VnExpress/Huu Khoa.
On November 29, 15 days after he returned from Japan, he tested positive for the virus, and the next day the teacher did too. The latter had meanwhile spread the virus to a nephew and a student of his.
The flight attendant told authorities he had left home on Bach Dang Street in Tan Binh District at noon on November 21 to eat on Le Van Sy Street in Phu Nhuan District.
He then visited Hutech University in Binh Thanh District on November 22.
Under Covid-19 prevention protocols, flight crews must isolate themselves on returning to Vietnam. But the flight attendant went to another quarantine area and contracted the virus from another crew member who had returned from Romania.
Vietnam has reported 1,540 Covid-19 cases so far.
A total of 1,402 patients have recovered, and the fatalities remain at 35. Among patients still receiving treatment in the hospital, 11 have tested negative for SARS-CoV-2 once, 10 twice and nine thrice.
18,008 people who had close contact with COVID-19 patients or arrived from pandemic-affected areas are being quarantined nationwide, with 121 at the hospital, 16,663 in designated facilities, and 1,224 at home or in their accommodations.