In photo: Houses Destroyed After Major Explosion In Baltimore, USA
The major explosion in Baltimore, USA killed at least 1 woman, left seven others in serious condition and destroyed houses in the neighbourhood.  
The explosion occurred at 9:54 am on August 10 (8:54 pm in Hanoi) in a residential area northwest of Baltimore City, Maryland, USA. The cause of the explosion has not yet been determined, but the firefighters warned residents to stay away from the area due to the risk of leaking flammable gas.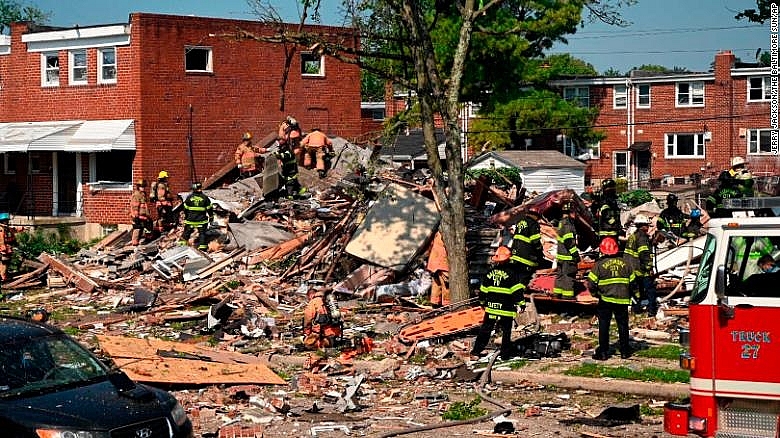 Emergency forces searching for survivors from the blast. Photo: CNN.
As reported by CNN, 3 houses completely reduced to rubble, one woman was killed, seven were rescued but are in serious condition and crews are still searching if someone's still trapped under the rubble.
Although the cause of the blast is still being investigated, some authorities believed it was a gas explosion. However, in a statement from the Baltimore Gas and Electric Co., the company stated that no gas readings were found in any of the destroyed buildings and no leaks were found on the gas main. No gas odor was reported before the explosion either.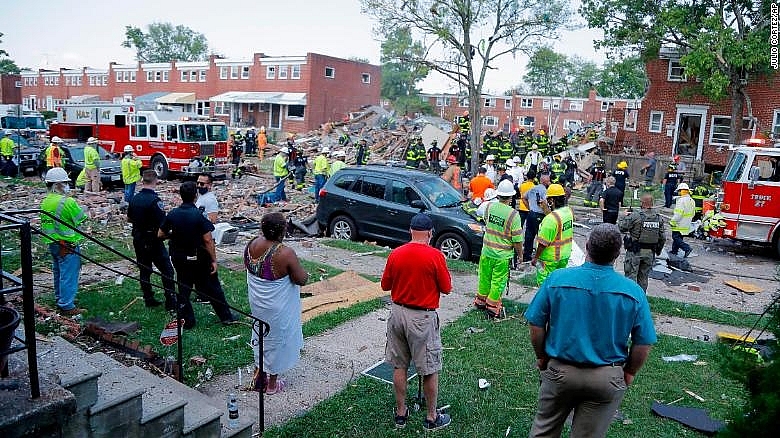 People gathered outside the scene. Photo: CNN.
Dean Jones, a resident who lives a few blocks away from the scene, told CNN: "It was catastrophic. It was like a bomb like you watch things in other countries where they have, like, bombings and things like that," Jones said. "It was like watching that in real life. Telephone poles split. I mean, houses down the block, broken glass. When I initially got there, I could hear a voice just saying, 'Help.' It's crazy."
Firefighters carrying an injured out. Photo: CNN.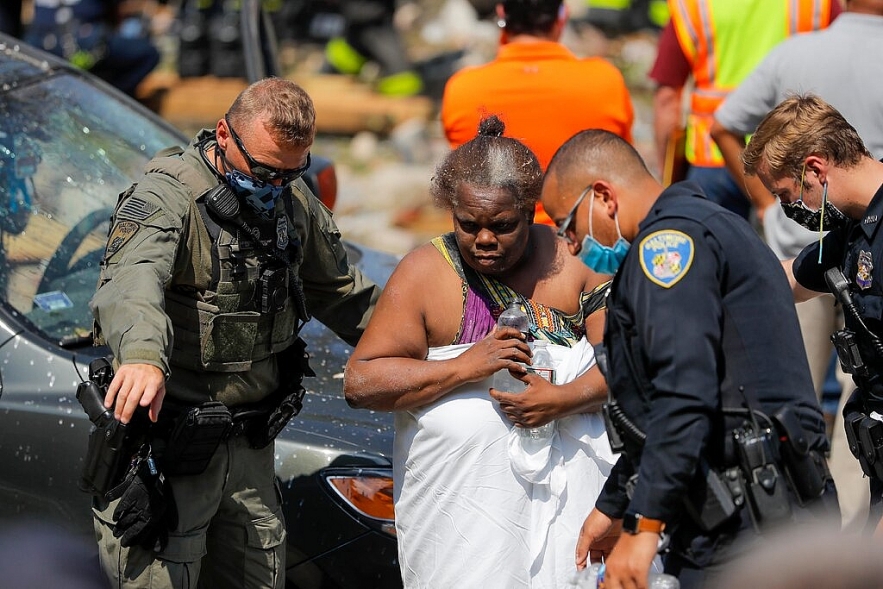 Authorities helping residents affected by the blast. Photo: CNN.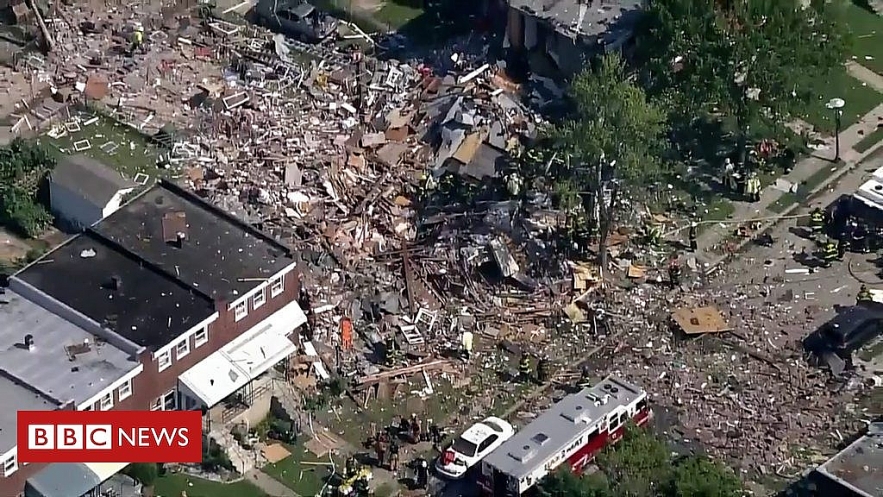 Homes destroyed after the explosion. Photo: BBC.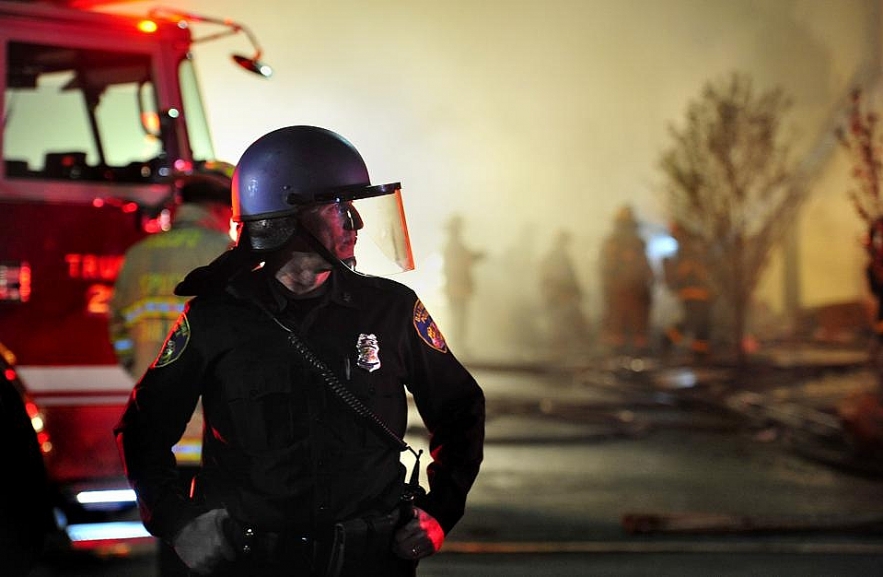 Photo: NYTimes.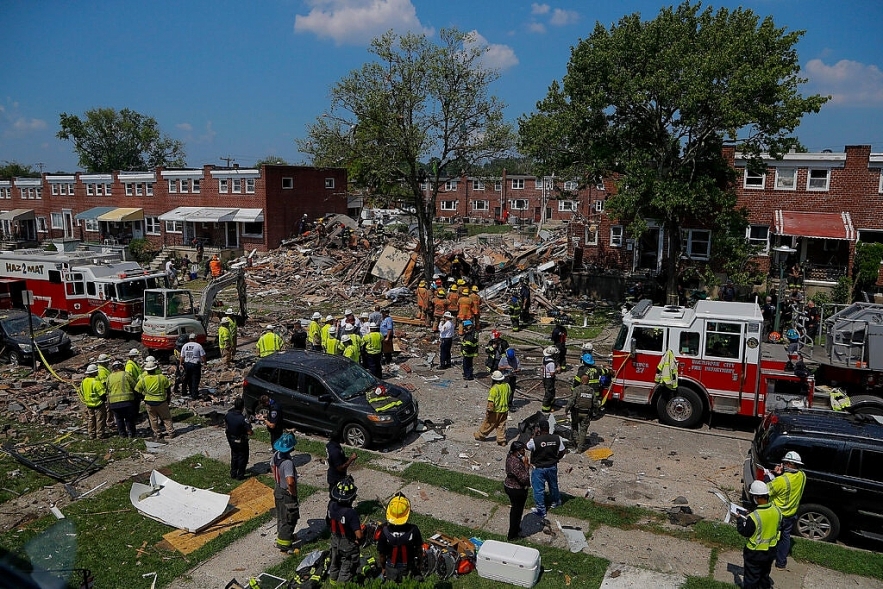 Photo: NTD.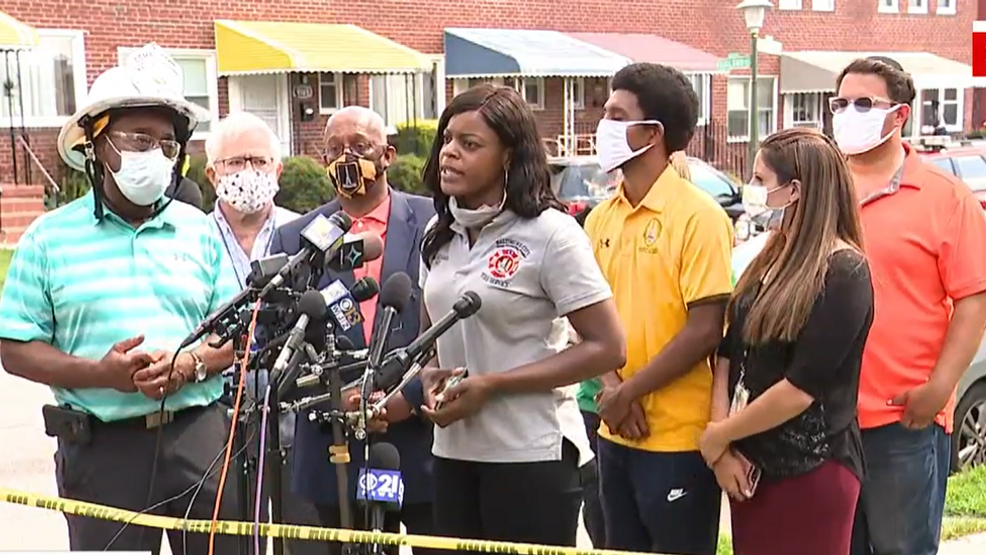 Baltimore leaders responding to the explosion. Photo: FoxBaltimore.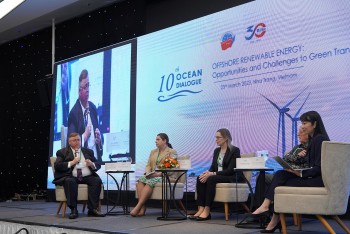 Seas and islands
Vietnam and other coastal countries in the region have both opportunities and challenges in developing offshore renewable energy, according to the 10th Ocean Dialogue held in Khanh Hoa province on Thursday.