In Photos: Border guard works day and night to ramp up Southwestern border control
As the Covid-19 pandemic has complicated developed in Cambodia, border guards, police, militias, and even residents in Vietnam's provinces bordering Cambodia are working day and night to prevent illegal entrants.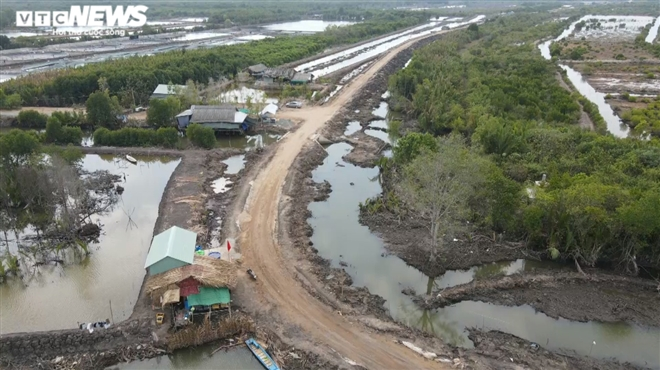 Photo: VTC News
Amid the rising Covid-19 threats from Cambodia, Vietnam's provinces bordering Cambodia are sparing no effort to avert illegal entrants, VTC News reported.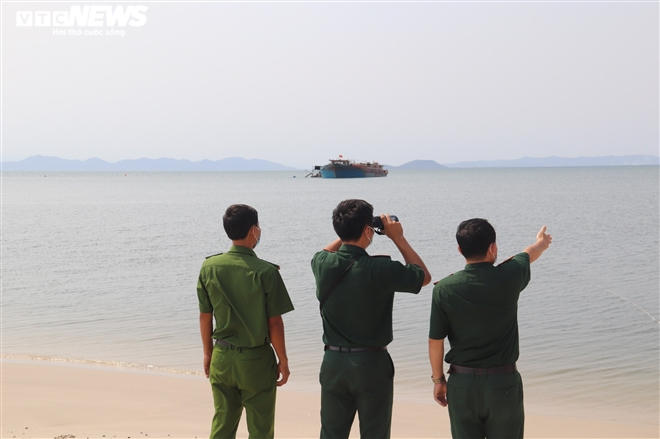 Photo: VTC News
According to Colonel Nguyen The Anh, Head of the Kien Giang Border Guard Force, the organizers of illegal entry and exit operate really sophisticatedly, with a link between inside and outside the border. They often mingle into the fishing vessels at sea, hence, it's hard to detect, detain and handle them.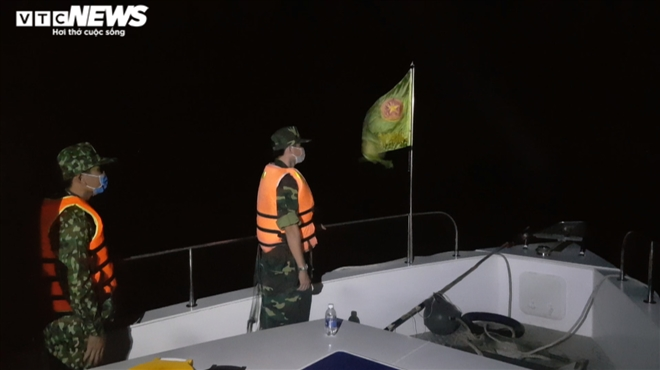 Photo: VTC News
"They firmly grasp the terrain and use suitable vehicles to each of them. In areas with deep water, they utilize big vehicles. In unfavorable and narrow areas, they use canoes to easily sneak into Vietnam", Anh said.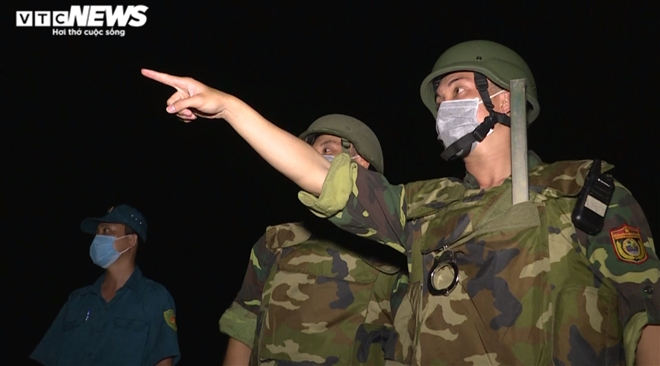 Photo: VTC News
Identifying the border control tightening as the foremost priority in Covid-19 fight, whether days with scorching sun, bitter cold, or prolonged rain, the border guard has always been on duty 24/24.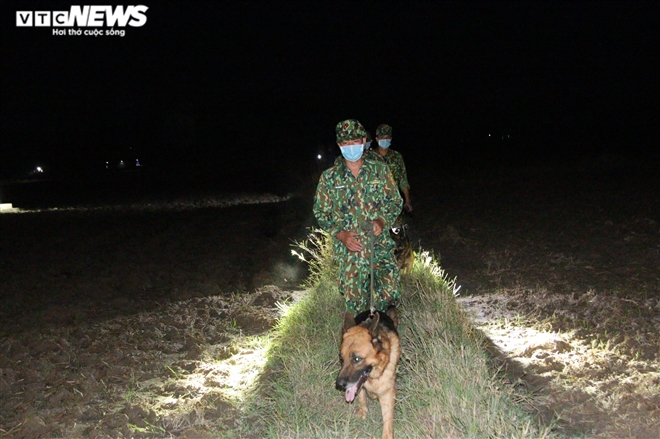 Photo: VTC News
The border guard is patrolling along the border.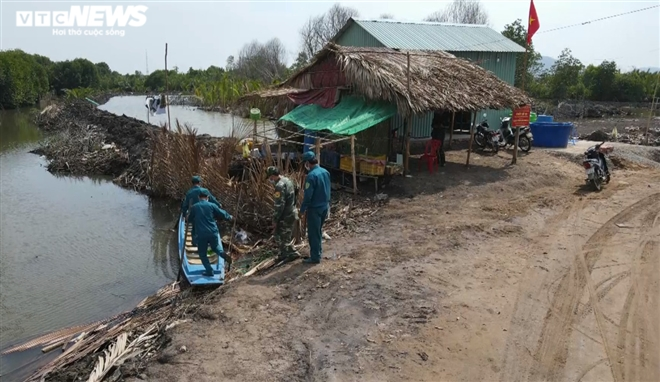 Photo: VTC News
Lieutenant Colonel Nguyen Van Tung, Head of the border stations at Ha Tien International Border Gate said among 48 Covid-19 checkpoints in Ha Tien Town, only 25 of which were previously built, the remaining are makeshift.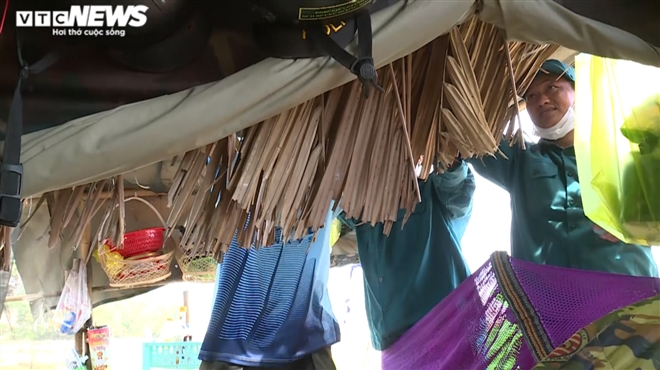 Photo: VTC News
Personnel at the makeshift border stations have encountered many difficulties as the rainy season is coming.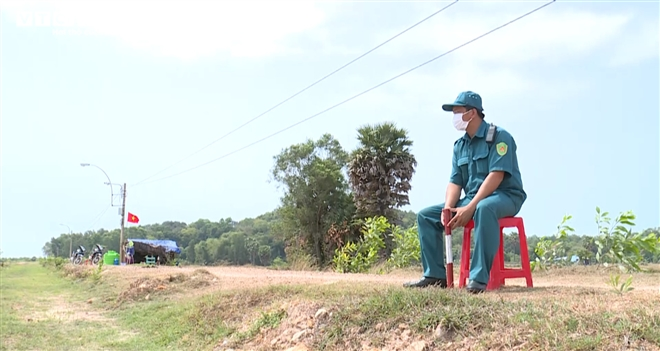 Photo: VTC News
Kien Giang Province has sent more than 100 militias to the border area to support the border guard force.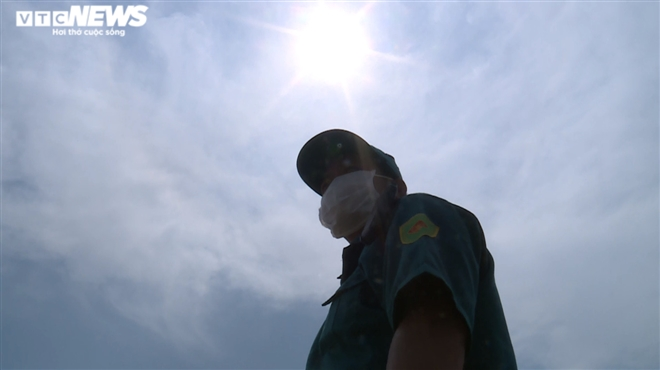 Photo: VTC News
Militias for the first time taking on duty at the border said it's sympathy with the hardship of border guard force that motivates them to complete their tasks.
Photo: VTC News
"Militias has well-coordinated and integrated with the border guard in both mission and daily life", said Deputy Head of the border stations at Ha Tien International Border Gate Do Thanh Tung.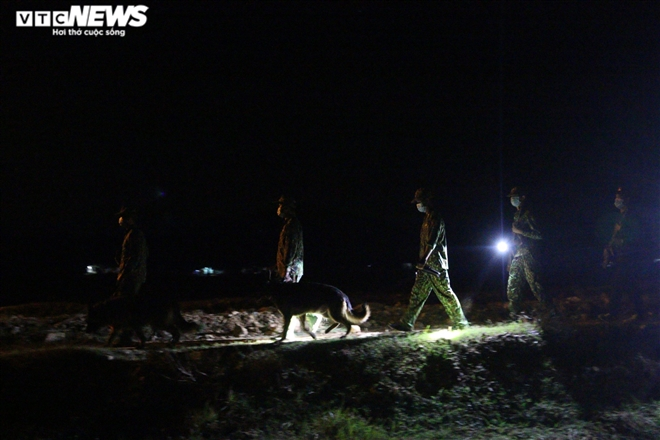 Photo: VTC News
Apart from the local forces, ones in Kien Giang's neighboring provinces such as Da Nang and Binh Dinh were also mobilized to help to ramp up the control of the southwestern border.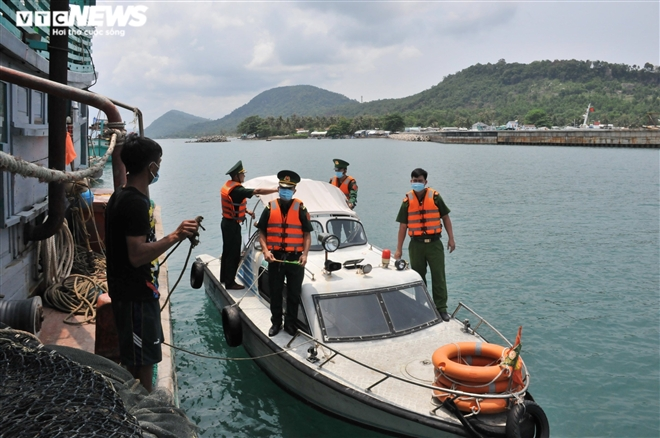 Photo: VTC News
Along with the patrol and control, the border guard has propagandized for fishermen and residents living along the border about the epidemic situation and tricks of illegal entrants.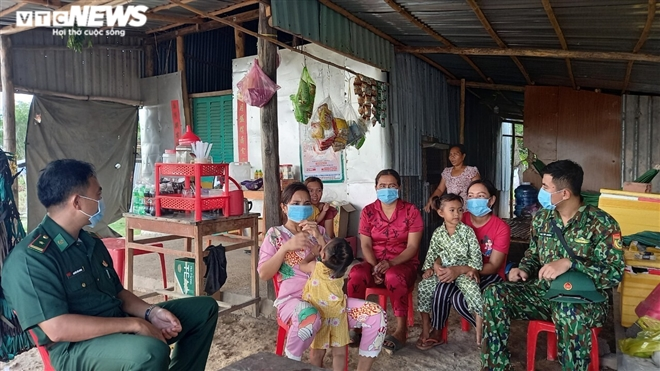 Photo: VTC News
This helps people to raise their vigilance, thereby timely reporting to the functional forces about the illegal entrants.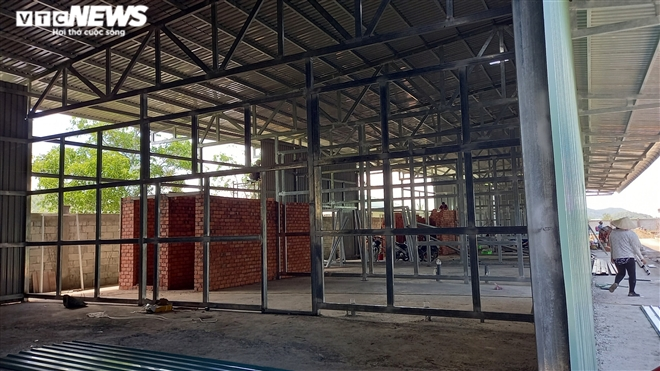 Photo: VTC News
Kien Giang province has also prepared scenarios for the worse cases by establishing field hospitals with 300-500 beds for mild Covid-19 patients and other 50 beds for critically ill ones.
Health Minister Nguyen Thanh Long warned Sunday that Vietnam faces a great risk of imported Covid-19 infections with double mutant variants.

"In the last 24 hours, looking at the Covid-19 situation worldwide and in the region, we are anxious about possible Covid-19 infections from the outside," Long said.

With India recording more than 340,000 new Covid-19 cases, Cambodia confirming more than 600 in the last 24 hours and Laos's daily tally surpassing Vietnam's highest of 82 cases on January 28, the health ministry is "very anxious," Long said.

The new "double mutant" variants in India and the U.K. variant in Cambodia that are more transmissible pose a greater risk of community transmissions, according to Vnexpress.

On Sunday, the HCMC Pasteur Institute confirmed that 85.7 percent of infected samples taken from imported Covid-19 cases from Cambodia contain the U.K. variant, and 14.3 percent have the South African variant.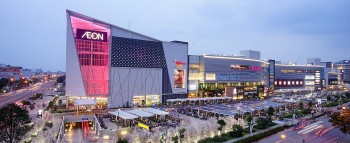 Handbook
From Big C Vietnam to Lotte Mart, here are the 8 biggest retail supermarkets in Vietnam that you can find all different products, food and friendly services such as entertainment, movie theaters and play areas for children.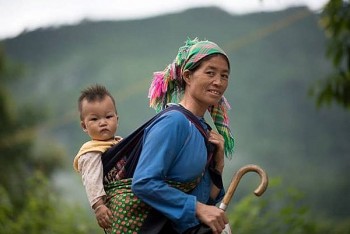 Viet's Home
Innovative interventions needed to reduce maternal mortality in ethnic minority regions in Vietnam.
World
Everyone wants a beautiful and gorgeous house to live, but to some people, it is also about outstanding architecture, majestic looking and extremely luxurious. Here is top 10 most beautiful houses in the world.