India weather forecast latest, November 30: Air quality remains between moderate and poor range
The minimum temperature in India is forecasted to have a slight drop while air quality in Delhi remains between moderate and poor range.
According to Hindustan Times, Delhi's air quality showed a marginal deterioration but continued to remain in the moderate zone on Saturday morning with the air quality index reading 199 at 7am.
With stubble fires in Punjab and Haryana coming to a close and strong winds, Delhi's improved drastically on Friday, falling from the severe zone to the moderate zone in just two day.
In fact, the air quality in at least eight stations improved to satisfactory on Friday, a rarity for the city during this time of year.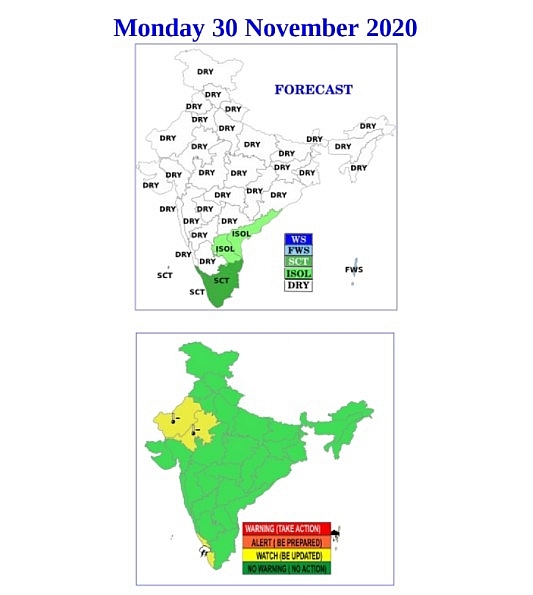 Photo: IMD
Central Pollution Control Board (CPCB) data shows that Delhi's overall AQI on Friday was 137, considered to be in the moderate zone. From Wednesday, when the AQI was in the severe category, at 413, it improved to 302 (very poor) on Thursday, according to CPCB recording.
IMD scientist, VK Soni said the air quality is expected to remain between moderate and poor range till November 30, after which it is forecast to deteriorate.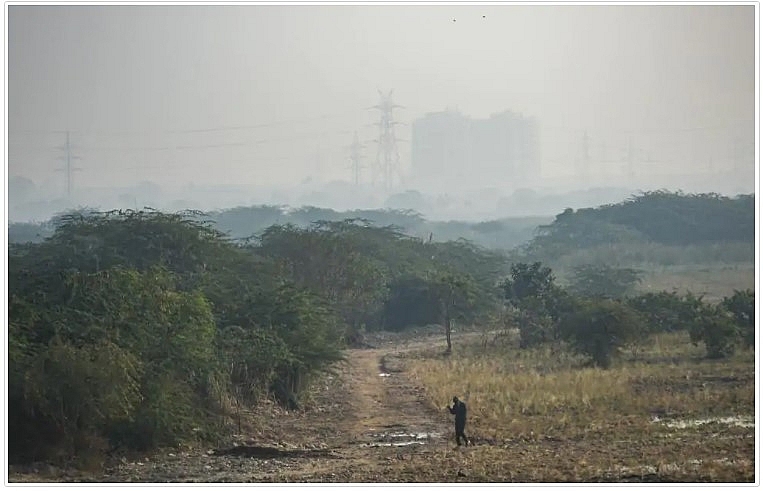 A man walks along a forest in Mayur Vihar on a clear day in New Delhi on November 26.(Amal KS/HT PHOTO)
According to Skymet Weather, during the next 24 hours, moderate to heavy rains may occur over Andaman and Nicobar Islands. Extremely heavy rains are also expected at one or two places.
Light to moderate rains are likely over coastal Andhra Pradesh. Tamil Nadu, Rayalaseema, Telangana, and southern interior Karnataka may witness light rain activities.
The minimum temperature will drop by 2 to 3 degrees in northwest India as well as parts of central India. Improvement in Delhi pollution will continue.
Photo: Weather Online
IMD also forecasted that thunderstorm with lightning is likely to occur at islated places over Kerala and Mahe, Lakshadweep. Besides, squally weather is likely to cover Southwest and adjoining Southeast Bay of Bengal and Gulf of Manner. Fisherman are advised not to venture into these areas.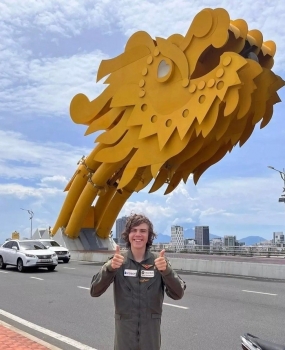 Expats in Vietnam
Mack Rutherford relished the chance to eat cuisine from the area and explore Da Nang on a motorbike. Meanwhile, Vietnamese citizens were happy to host the pilot.