India weather forecast latest, November 25: Temperatures rise as air quality in Delhi worsens
Temperatures in India set to rise over next couple days while Delhi's air quality is reported to worsen.
As wind speed slowed down over Delhi, the city's air quality slipped into the "very poor" zone on Tuesday.
According to the Central Pollution Control Board, the Delhi's Air Quality Index (AQI) reading at 6am was 350, in the "very poor" zone, as against 295 on Monday, which was in the "poor" category.
Scientists at the India Meteorological Department said that a western disturbance over the hills is likely to slow wind speed and also increase temperature in Delhi. The minimum temperature in the national capital on Monday dropped to 6.3 degrees Celsius, the lowest in November since 2003.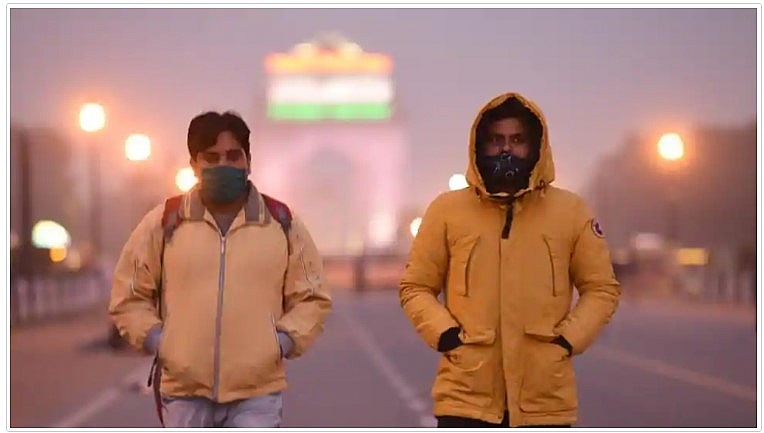 On Monday, the Safdarjung Observatory, considered representative of Delhi's weather, recorded a minimum of 6.3°C, five notches below normal. The maximum here settled at 26.2°C, normal for this time of the year.(Arvind Yadav/HT PHOTO)
The lowest minimum temperature fell to 6.9°C on Sunday, which was then the lowest minimum November temperature since 2003.
IMD officials have forecast a colder than normal winter for Delhi this year, with both minimum and maximum temperatures likely to remain at least two degrees below normal throughout the season.
This is mainly because of global factors such as La Nina, a global weather pattern linked to low minimum temperatures in northwest India, Hindustan Times reported.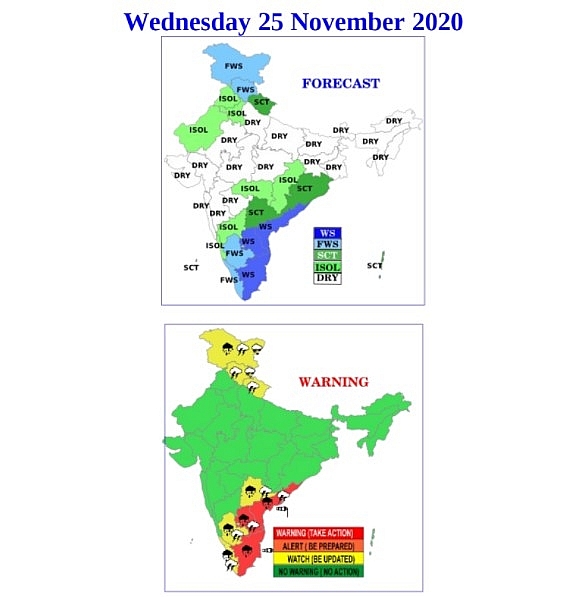 Photo: IMD
"A fresh western disturbance affecting the Western Himalayan region from Monday will impact Delhi as well and the minimum temperature will rise by 2-3 degrees over the next couple of days. It is like to remain around 8-9°C over the next three days. After the WD passes, cold winds will again start blowing from the region and the mercury is again set to dip from November 27," said Kuldeep Srivastava, head of IMD's regional weather forecasting centre.
According to Skymet Weather, during the next 24 hours, moderate to heavy rains are likely over coastal Tamil Nadu. Intermittent rain activity will also intensify in Tamil Nadu and interior parts of southern Andhra Pradesh and heavy to very heavy rainfall will occur in these parts.
Photo: Weather Online
Light to moderate rains may occur over Andhra Pradesh and Telangana. Rain is expected at one or two places in Kerala and South Karnataka.
Light to moderate rain and snowfall is possible at many places in the Western Himalayan states. Heavy snow and rain are also expected at one or two places. Minimum temperatures will rise in the states of northwest India and there will be relief from the cold wave.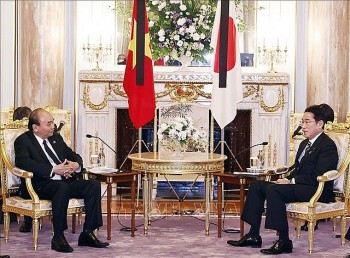 Friendship
Vietnam always treasures the extensive strategic partnership with Japan and views Japan as an important and long-term strategic partner, President Nguyen Xuan Phuc told Japanese Prime Minister Kishida Fumio in Tokyo on September 26.