'Kindness is Contagious': UNICEF's campaign calling for adolescents' kindness in COVID-19 fight
The campaign 'Kindness is Contagious' (#long_tot_de_lay in Vietnamese) calls on adolescents and young people to show support for community by sharing creative solutions on COVID-19 pandemic and promoting mutual understanding, tolerance, inclusion.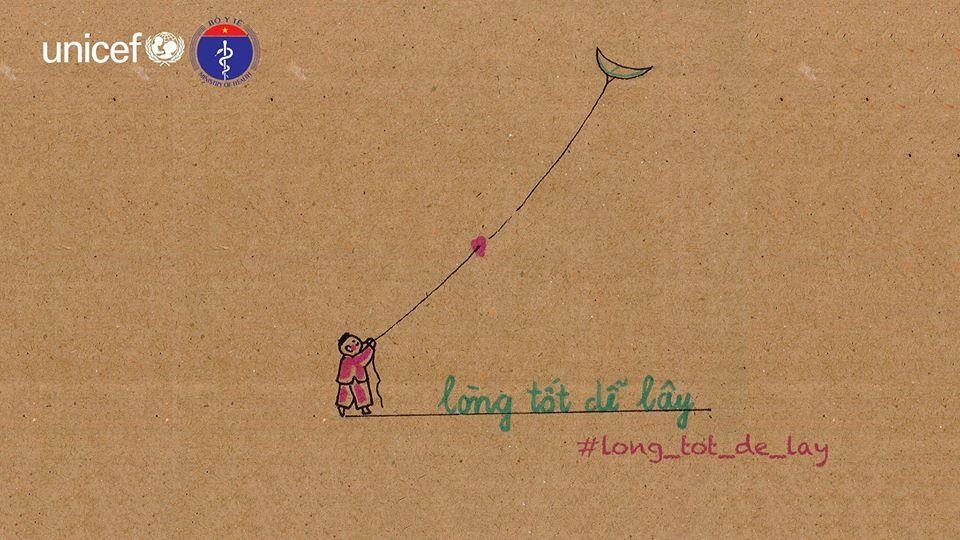 (Photo: UNICEF Vietnam)
The campaign "Kindness is Contagious" was launched May 6 under the collaboration of UNICEF Viet Nam and the Ministry of Health (MOH), emphasizing 3 key messages: Be kind, Be tolerant and Be optimistic.
Accordingly, the joint campaign will be rolled out on social and mass media from May to June 2020, and will tap into the strengths of adolescents and young people, inviting them to share drawings, videos, innovative and creative solutions through UNICEF and MOH's digital platforms, according to UNICEF.
The campaign is not only about what young people can do during the COVID-19 period, but also what they may learn and do differently once the situation returns to normal.
"We are in uncertain and challenging times, where physical distancing leaves us 'alone' more than ever… Now more than ever is the time to care and show love and through the campaign, we ask adolescent and young people to undertake acts of kindness", said Mrs. Rana Flowers, UNICEF Representative in Viet Nam.
"Any action, even modest, will have a strong impact on our community to get through the period and emerge stronger together", she added.
(Video: UNCIF Vietnam)
"With the campaign "Kindness is Contagious", the Ministry of Health would like to offer the Vietnamese young people more opportunities to share their ideas, contribute and maximize the power and passion of youth to join hands with the community to fight COVID-19. Be kind, be tolerant, and spread love so that kindness can be multiplied and widespread in the community." said Mr. Nguyen Dinh Anh, Director of Department for Communication, Emulation and Award, MOH.
Young Vietnamese artists and organization, including singer Min, Ngot music band, Rapper/ songwriter Suboi, Fashionista Chau Bui, Actress Ninh Duong Lan Ngoc, Painter Tamypu and Nha Nam Publishing and Communication Company are joining hands with UNICEF and MOH to boost the campaign.
TikTok and UN agencies - WHO, UNESCO also are partnering for the implementation of the campaign.
Earlier in late March, MOH also joined hands with UNICEF and Tik Tok Vietnam in launching the #onhavanvui (#happyathome) campaign to encourage social distancing, as part of Vietnam's COVID-19 containment efforts. Family members made a call to "stay home" in an optimistic, cheerful and join hands fight the disease.
As of May 7, Vietnam has gone 20 consecutive days without community transmission, with cumulative cases stands at 271, no death reported.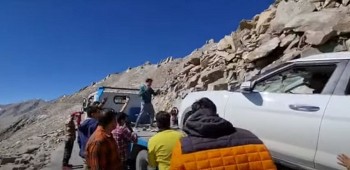 Overseas Vietnamese
Vietnamese diplomats in India have helped a broken car during their working trip to the Union Territory of Ladakh.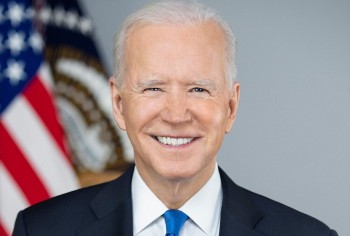 World
President Biden represented Delaware for 36 years in the U.S. Senate before becoming the 47th Vice President of the United States. As President, Biden will restore America's leadership and build the communities back better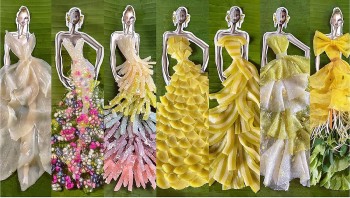 Travel
Turning familiar Southern dishes and specialities such as Banh xeo, Banh la mit,Banh beo ... into "princesses", designer Nguyen Minh Cong proves fashion is unlimited.