Korean Consul General thanks Vietnam and Vietjet Air for supporting Korean visitors
The Consul General of the Republic of Korea (RoK) in Da Nang City, Ahn Min-sik expressed thanks to the Vietnamese Government, Da Nang City's People's Committee, Vietjet Air and related agencies for supporting 20 Korean visitors to return home.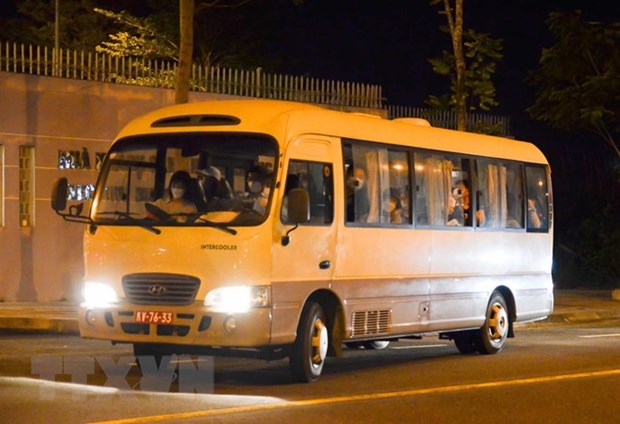 The bus carrying the Korean passengers to Da Nang International Airport (Photo: VNA)
At the proposals of the passengers, the Korean Consul General in Da Nang and Da Nang Municipal People's Committee, on February 25 evening, Vietjet Air supported 20 Deagu-based visitors to fly back to Incheon from Da Nang International Airport.
Vietjet Air has cooperated with authorities to comprehensively ensure the safety inspections and quarantine procedures of governments. All passengers and avation personnel were provided with medical checks in accordance with internationl standards of the World Health Organization (WHO) and the International Air Transport Association (IATA), before and after the flight.
With the hospitable spirit of Da Nang and Vietnamese people, the flight crew consists of both Vietnamese and Korean flight attendants so that the passengers could feel a sense of compatriotism. Representatives of Da Nang People's Committee and RoK's Consulate General in Da Nang were also at the airport to see off the visitors.
Chairman of Da Nang People's Committee Huynh Duc Tho sent a letter to express his regret at the unexpected tour of Korean guests amid the COVID-19 outbreak.
Tho also expressed his wish to welcome them back to the safe, hospitable and worth-living city of Vietnam at a more convenient time.
This was not the first time Vietjet Air conduct flight support for passengers in the event of unexpected outbreak. Before the suspension of all routes to/from China on February 1, Vietjet's additional flights were arranged urgently, in close coordination with aviation authorities, medical authorities, international quarantine at airports, to free all stuck passengers.
The airline arranges such flight support to accompany governments, authorities in diplomatic and humanitarian affairs, ensuring the best support for residents and tourists.
On February 24, a plane with 80 visitors from Daegu City landed at Da Nang International Airport.

As the plane came from Daegu - the epicenter the COVID-19 outbreak in the RoK, Da Nang authorities launched a preventative measure by isolating the passengers, with 57 Vietnamese citizens at designated military area, 20 Korean guests, two Thai people and a Vietnamese citizen (with fever) at Da Nang's Lung Disease Hospital.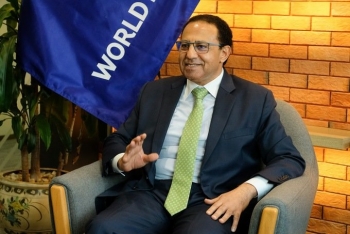 Economy
Vietnam's agriculture is transforming from quantity targets towards profit, environment and farmer income targets. Ahmed Eiweida, Vietnam Sector Leader for Sustainable Development (World Bank).