Lifesaving cash assistance to flood-affected locals in Quang Tri
The last cash handover for livelihood development to support flood affected communities in Quang Tri province is being impleting by CARE International.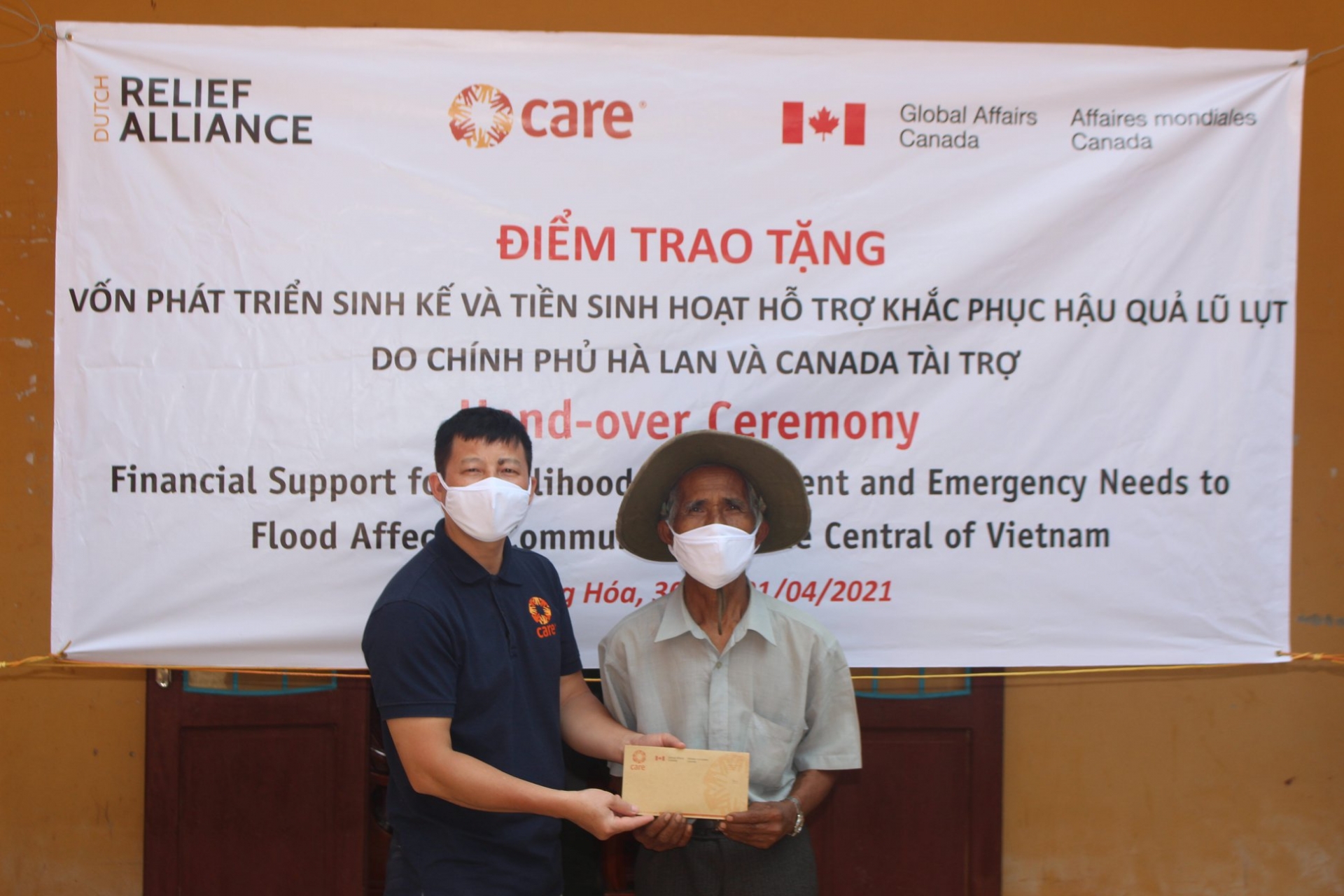 The poor and most vulnerable households to natural disaters receive cash assistance to restore agricultural production and improve livelihoods. Photos: Anh Tran/CARE
Starting on 6 October 2020, the central region of Vietnam has experienced prolonged heavy rainfall as a result of several distinct and severe tropical storms. In Quang Tri Province, 53,759 households have been destroyed and are now living in temporary shelters and/or evacuation centers. Total losses were estimated at over VND 4.25 trillion (USD 183 million).
The ethnic minorities in Huong Hoa, Da Krong districts of Quang Tri province have been identified as being particularly vulnerable in this disaster.
In that context, CARE International cooperates with Quang Tri's Department of Ethnics Minority Affairs to prioritise water, sanitation and hygiene (WASH) and basic needs as immediate support to the flood-affected people (cash and non-food items) in 16 communes of Huong Hoa, Da Krong and Hai Lang districts of Quang Tri Province.
Some 246 households in eight communes of two districts Huong Hoa and Da Krong in Quang Tri province recently received cash support for emergency needs funded by the Canadian Humanitarian Assistance Fund (CHAF), Dutch Relief Alliance with the implementation of CARE in cooperation with the Quang Tri's Department of Ethnics Minority Affairs.
Based on the number of family's member, each household received VND 900,000 (USD 39) for household with five or less than five members and VND 1.8 million (USD 78) for household with at least six members.
These support activities are implemented in six months from November 2020 to May 2021 through an integrated package of interventions, including household kits and WASH kits, water tanks and in-kind cash for livelihood development.
The proposed actions aim to provide immediate assistance to those in the most urgent needs, in support of the local government response and in line with the Government request for relief assistance.
The action design was based on the results of the joint Damage and Needs Assessment between the government and humanitarian organizations, as well as national and sub-national government agencies' reports./.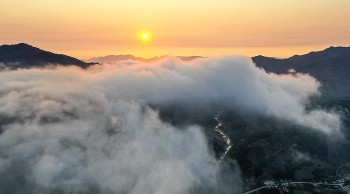 Multimedia
The gorgeous dawn behind a sea of fluffy white clouds creates a wonderful and beautiful picture of Truong Son Dong peak, Quang Ngai.