Made-in-Vietnam COVID-19 vaccine promises a bright prospect
Nanogen Biopharmaceutical company is expected to end its Nanocovax vaccine's human trials by February 2022, opening hope that Vietnamese people will be resonably vacinated against the coronavirus.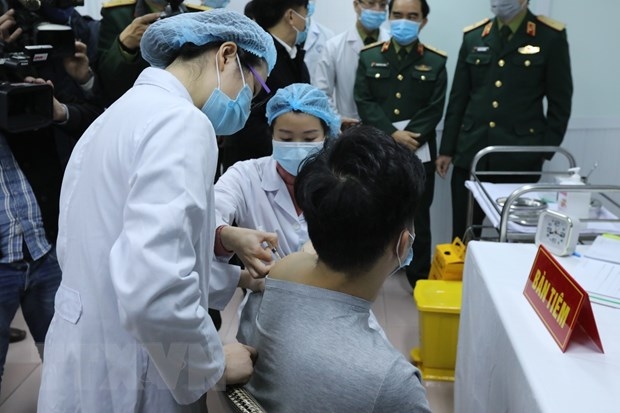 One Vietnamese volunteer injected with Nanocovax (Photo: VNA)
"That Nanocovax is entering human clinical trials is a positive sign", Nguyen Ngo Quang, Deputy Director of Department of Science, Technology, and Training, Ministry of Health, was quoted by VNE as saying.
As the world is racing for the much-coveted COVID-19 vaccines, with underdeveloped and developing countries face possible short, delayed allocation of the jabs, Vietnam is expecting a flicker of hope.
The country is having four potential COVID-19 vaccines, two are evaluated on animals, one is under research. Nanocovax of Nanogen Biopharmaceutical is, however, touted as the most potential one. The vaccine has entered the first phase of the human trials and yielded positive results.
The human clinical trials protocol, which includes three phrases, was approved by the Ethics Council of the Ministry of Health on December 9.
Each phrase consists of two injections, 28 days apart.
A peek inside Vietnam's potential Covid-19 vaccine production plant (Video: VNE)
The first phase aiming at testing the safety of Nanocovax started on December 10 and is scheduled to end in February 2021. It was conducted in Hanoi on 60 volunteers aged 18-50. The first three volunteers who received the jab on December 17 showed no abnormal symptoms to date.

The second phase is planned to start right after the first one and last for 6 months. 400-600 volunteers aged 12-75 will be recruited for the trial, which evaluates the immunogenicity and preventive potency of the vaccine.

The third phase (August 2021 - February 2022) is planned to take place in an epidemiological area in India, Indonesia, or Bangladesh to gather enough 1,500 – 3,000 volunteers aged 12-75.

Researchers said they might kick off the second phase earlier right after the first phase yields 50 percent effective. Thus, according to Do Minh Si, Development Research Director of Nanogen, the clinical trials might end at the end of 2021.

Nanogen is sparing VND 20 billion (US $845,142) for risk insurance for volunteers after they receive the jab.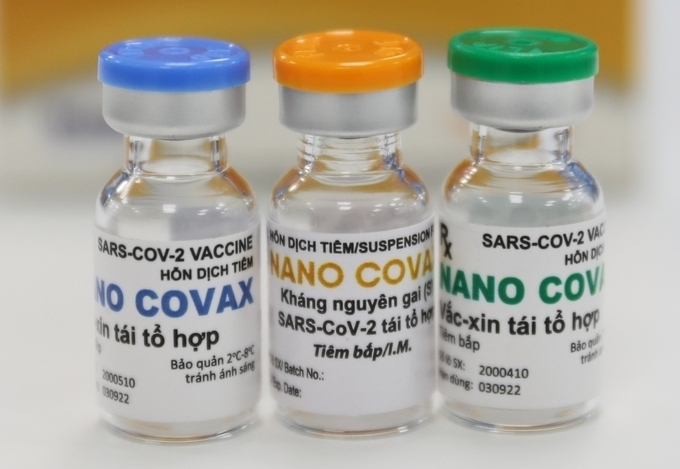 NanoCovax (Photo: VNE)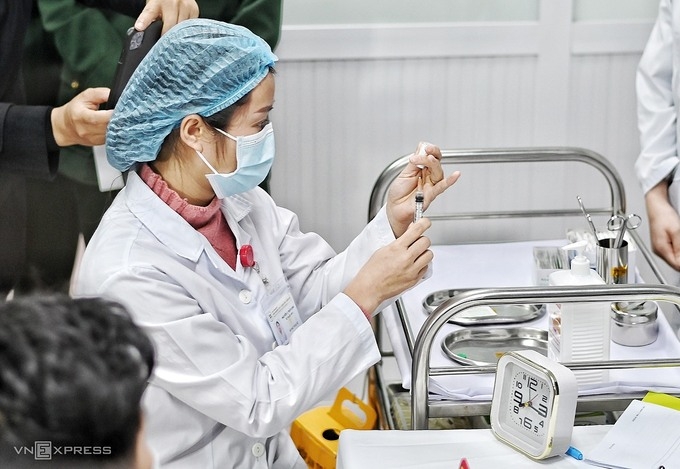 (Photo: VNE)
Nanocovax is priced at VND120,000 ($5.17) per dose.
Along with injections, Vietnam's COVID-19 Nanocovax vaccine will also be developed in the form of eye-drop and nasal spray for special subjects.
"Nanocovax is way more effective and generates faster immunity than other made-in-Vietnam candidates currently developed", Nhan was quoted by Tien Phong as saying. "However, there are still people unqualified for normal injection. Thus, we have come up with the nasal spray and eye-drop vaccination plan to make sure 100 percent of Vietnamese are vaccinated against the deadly coronavirus".
Nanocovax is scheduled to enter mass production in May 2021.
Nanogen's current production capacity is around 10-20 million doses per year. The company is planning to upgrade its factory to increase the production scale to 50-70 million doses per year.
Nanogen's COVID-19 vaccine is evaluated as safe. Side effects on mice and monkeys are "negligible", only cause mild irritation and itching which last for only 30 minutes. Anatomy of vaccinated mice found no internal organ damages.
The health ministry earlier has assessed Nanogen's Covid-19 vaccine candidate among the most promising, having been successfully produced on a laboratory scale and provoked immunogenicity during animal testing.
On global scale, there are currently 11 COVID-19 vaccine candidates under the third phase of human trials. Pfizer/BioNTech's vaccine (the US) is the first vaccine to complete the trials with 95 percent effectiveness and granted the emergency use authorization from the UK and Bahrain.
Meanwhile, Moderna's vaccine is on its final clinical trial phase, with effective rate reaches 94.5 percent. Oxford/ AstraZeneca is 70-90 percent effective, depending on the injection dose. Russia's Sputnik V (95 percent effective) is scheduled to begin mass vaccination next week.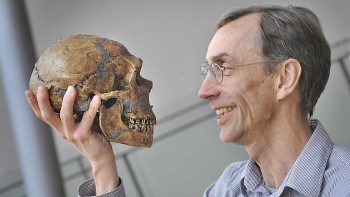 World
The Nobel Committee in Stockholm (Sweden) has announced the 2022 Nobel Prize in Biomedical Sciences to scientist Svante Paabo, for the discovery of genes and human evolution.