Memorable photos of Brittanya Karma, the Vietnamese-German vlogger succumbs to COVID-19
29-year-old Vietnamese-German vlogger passed away after 10 days battling with the coronavirus. Here are some impressive photos of her that leading a series of notes of condolences from her Vietnamese friends and followers.
According to Vn Express, Brittanya Karma, 29, a German vlogger of Vietnamese origin, died of Covid-19 last Sunday. Dat, her fiance, confirmed her death and said her funeral was held simply and privately in accordance with global pandemic prevention regulations.
Brittanya Karma had started posting pictures of herself in a hospital bed in mid-November, saying she could not eat or sleep for five days, drank lots of water and was in great pain.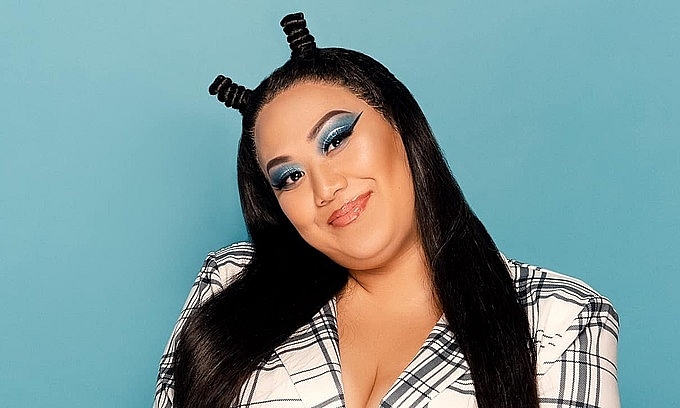 Female Vlogger of Vietnamese origin Brittanya Karma. Photo courtesy of Karma's Facebook.
She said Covid-19 should be taken more seriously, she was fighting every day and warned everyone to take care of themselves. News of her death has shocked her friends and fans.
On her personal social media page, Vietnamese singer Bao Anh posted a series of photos next to Karma and wrote: "When I met Karma, I became very fond of her because she radiates a positive, sincere and lovely energy."
"Karma was very talented, and I always wanted to collaborate with her, stand on the same stage again, but could not. Karma, rest in peace. I will always remember you."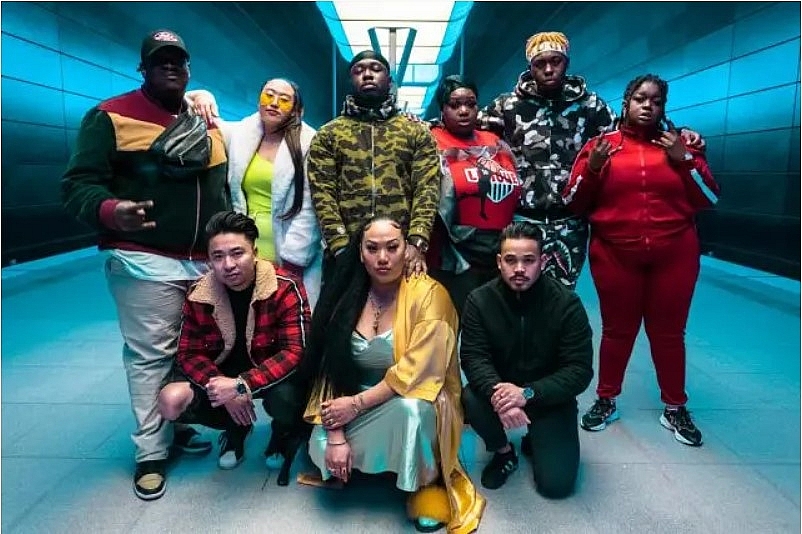 Team Tu Tin (credit: Brittanya Karma's Facebook)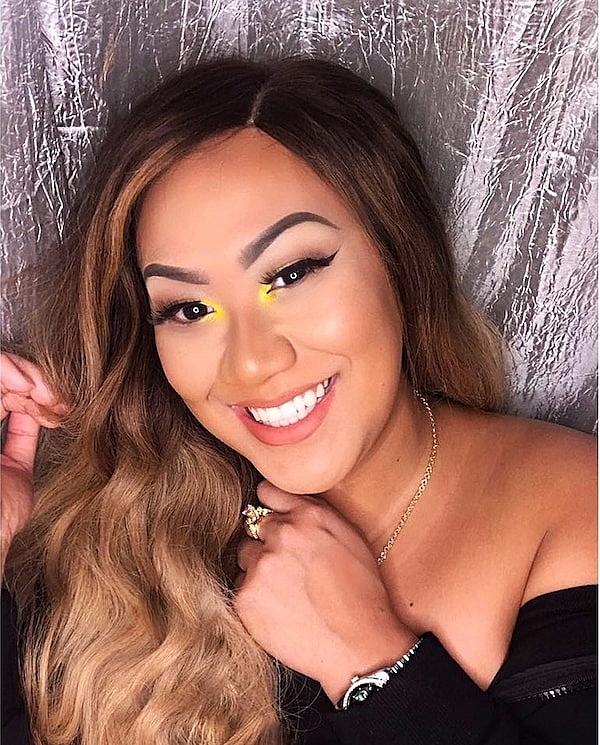 Female Vlogger of Vietnamese origin Brittanya Karma. Photo courtesy of Karma's Facebook.
The two collaborated for the songs "Luoi Yeu" (Lazy Love) and "Tu Tin" (Confidence), VOV News reported.
Meanwhile, musician Mew Amazing wrote: "Karma, thank you for giving the world so much joy and laughter."
Brittanya Karma's real name is Nguyen Tran Phuong Linh. She has 235,000 subscribers on YouTube and 756,000 followers on Facebook. She is known to Vietnamese audiences after she participated in the reality show The Bachelor Vietnam.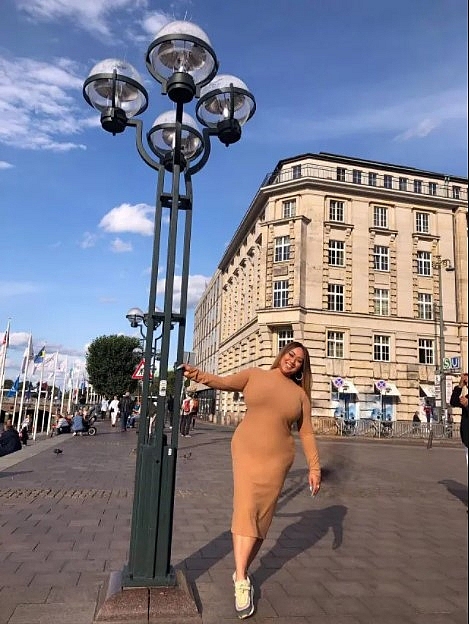 (source: Brittanya Karma's Facebook)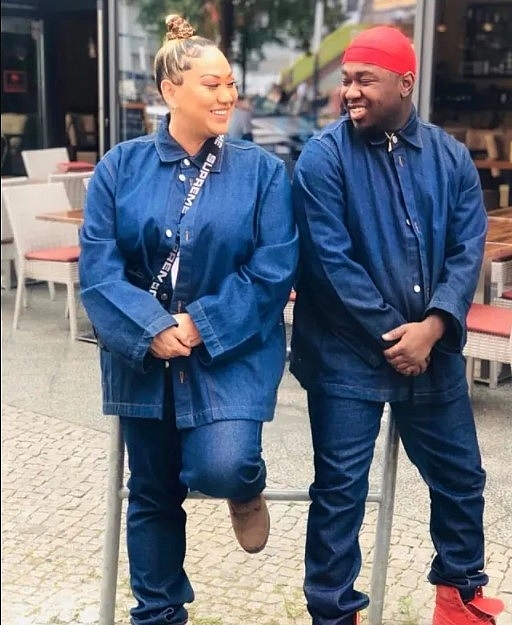 Karma and her boyfriend (source: Brittanya Karma's Facebook)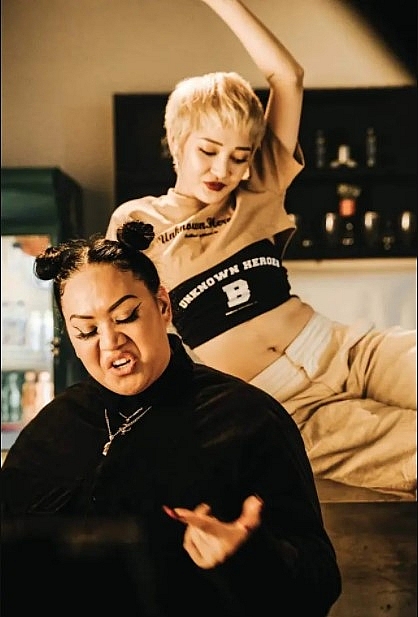 Brittanya Karma and Vietnamese artist Bao Anh (source: Brittanya Karma's Facebook)
After that, she produced videos on the topic of body shaming, beauty, music videos on YouTube and Facebook. She is loved for her talent, humorous speaking and positive attitude.
According to Vpop Wire, people love her massively because she had frequently created motivating videos with a variety of contents in an attempt to amuse and encourage people. Besides, she also frankly shared a positive attitude about life, especially her disagreement of "body shaming" as she was also a victim of the issue itself. She had become an icon for many Vietnamese people.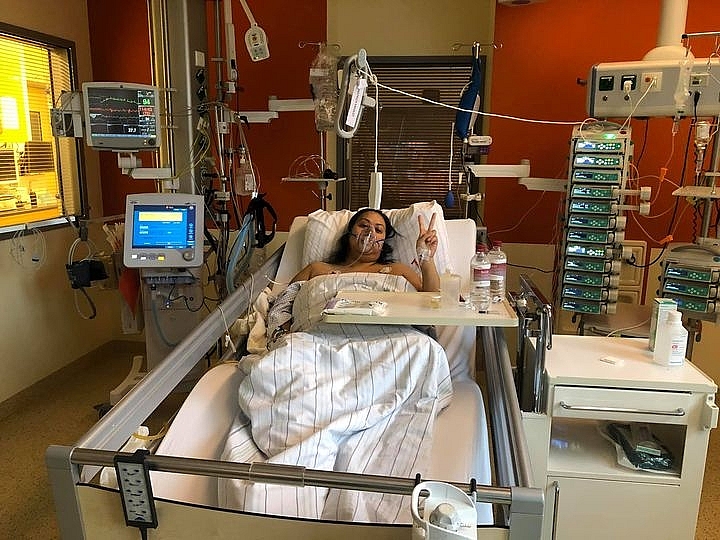 Brittanya Karma in ICU, Germany. Photo: Brittanya Karma's Facebook