MOLISA orders deporting illegal foreign migrant workers in Vietnam
It is a must to ensure no illegal foreign immigrants are employed in Vietnam, Minister of Labour, Invalids and Social Affairs Dao Ngoc Dung said in the latest dispatch.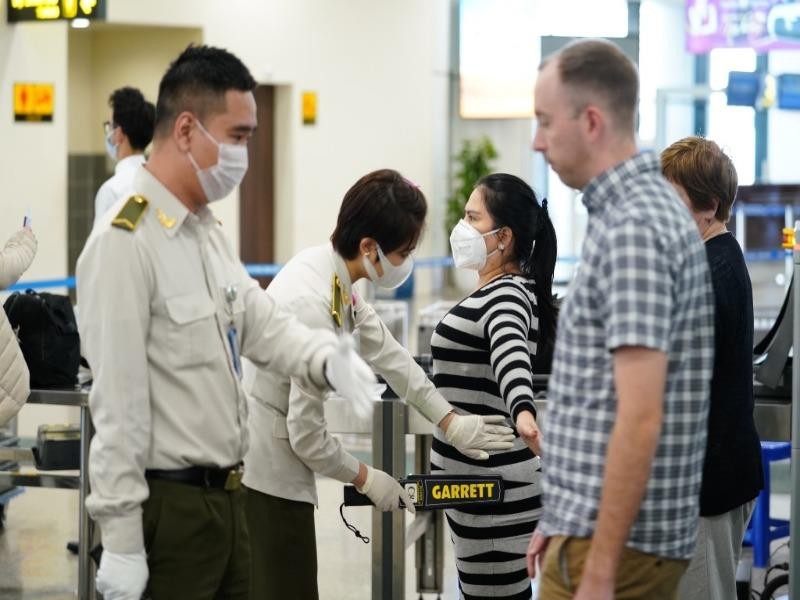 Provincial and municipal authorities should consider deporting foreign workers without work permits or those failing to comply with entry and exit rules applicable to foreigners in Vietnam. Photo PLO
The Vietnamese Ministry of Labour, War Invalids and Social Affairs (MOLISA) proposed provincial and municipal authorities should consider deporting foreign workers without work permits or those failing to comply with entry and exit rules applicable to foreigners in Vietnam.
Given the fact that the current Covid-19 pandemic has been developing very complicatedly in the world as well as in Vietnam, and tends to be more complex in the coming time, local authorities must strengthen labour inspection and strictly handle any individuals or organisations that receive and use illegal workers, as well as violations of labour legislation, Minister Dung said in the recent document.
Relevant agencies are required to review the employment of foreign workers at all businesses and other establishments, Tuoi Tre News reported.
The minister also requested relevant agencies to inspect the compliance with regulations on Covid-19 prevention and control at all enterprises and other establishments that employ foreigners.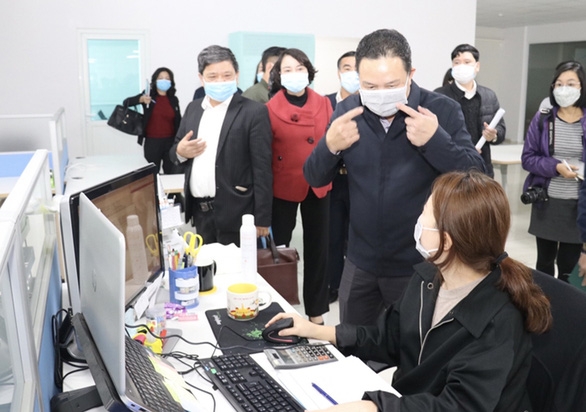 Deputy Minister of Labour, War Invalids and Social Affairs Le Van Thanh is seen gesturing during an inspection of compliance with pandemic prevention rules at an enterprise employing South Korean workers in Ha Nam Province. Photo Tuoi Tre
Any violators of such rules must be strictly dealt with and suspended from operation, the minister said.
According to MOLISA, there are currently 101,550 foreigners working in Vietnam, 12 percent of whom are managers, 8 percent are CEOs and 58 percent are experts. Foreigners working in Vietnam come from 110 countries and territories, mainly from China, South Korea, Japan, Taiwan.
In January, 2021, the Government issued a decree featuring regulations on foreigners working in Vietnam and the recruitment and management of Vietnamese working for foreign organisations and individuals in the country.
This degree stipulates that foreigners working in Vietnam are those under labour contracts; moving within a business; carrying out contracts or agreements on economy, trade, finance, banking, insurance, science - technique, culture, sports, education, vocational training, or health care; providing services under contract; offering services; working for foreign non-governmental organisations or international organisations permitted to operate under Vietnam's law; working as volunteers; being in charge of setting up trade representative offices; being managers, managing directors, experts, or technical personnel; taking part in the implementation of bidding packages or projects in Vietnam; or being relatives of members of foreign representative agencies in Vietnam who are allowed to work in the country under regulations in the international treaties to which Vietnam is a party.
At least 30 days prior to the day planned to start using foreign labourers, employers, except for contractors, are responsible for identifying the demand for foreign employees for each position that Vietnamese workers have yet to satisfy and explaining the issue to the MOLISA or the provincial-level People's Committees in the localities where foreigners are set to work in./.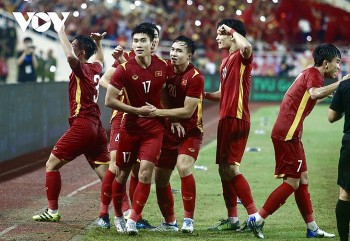 Viet's Home
The Vietnamese football team, both male and female, played their best, devoted themselves, united, and promoted the collective spirit, successfully defending their SEA Games champion title.