Vietnam Covid-19 Updates (May 26): Highest number of new infections recorded in last 24 hours
467 new cases were recorded in Vietnam in the last 24 hours. This is the highest number of new infections per day that Vietnam has logged since the beginning of the pandemic.
Photo: VNA
467 new cases in the last 24 hours
Vietnam confirmed 100 new Covid-19 cases, all local infections, on the morning of May 26. Of the new cases, 87 were recorded in Bac Giang, eight in Hanoi, two in Da Nang, one each in Thai Binh, Ho Chi Minh City, and Dien Bien.
287 cases of Covid-19 found during the time from 12 pm to 7:30 pm May 25, with a record 243 locally infected cases in Bac Giang province. All the new cases in Bac Giang are linked to hotbeds in local industrial parks and are found inside locked-down areas. Apart from three imported cases, Bac Ninh reported 26 cases, Hanoi 11, Lang Son and Ha Nam three each, and the Tan Trieu facility of the K Hospital one.
80 more cases were added to Vietnam's domestic Covid-19 count Wednesday morning, bringing the ongoing wave's tally to 2,873 in a month. The new patients were recorded in the northern provinces of Bac Giang, Bac Ninh, and Hai Duong, and the central province of Thanh Hoa.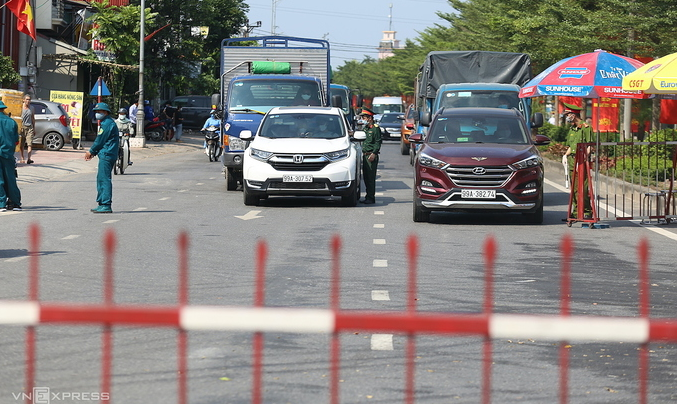 Photo: VN Express
Vietnam commits to international cooperation in fighting COVID-19
Deputy head of the Communist Party of Vietnam (CPV) Central Committee's Commission for External Relations and member of the Standing Committee of the International Conference of Asian Political Parties (ICAPP) Nguyen Manh Cuong has affirmed the CPV's commitment to international cooperation in the fight against COVID-19 during a special meeting on the COVID-19 pandemic held online on May 25.
Cuong shared Vietnam's experience in combating the pandemic and lauded the ICAPP's efforts in sharing good practice in the work.
Participants spoke of their political parties' role in the fight and shared the view that citizens in all countries, rich or poor, must be given fair access to COVID-19 prevention tools like vaccines and diagnosis and treatment techniques. They highlighted the importance of international cooperation among political parties to foster links between countries, towards improving the ability to cope with contingencies and the capacity of the public healthcare system.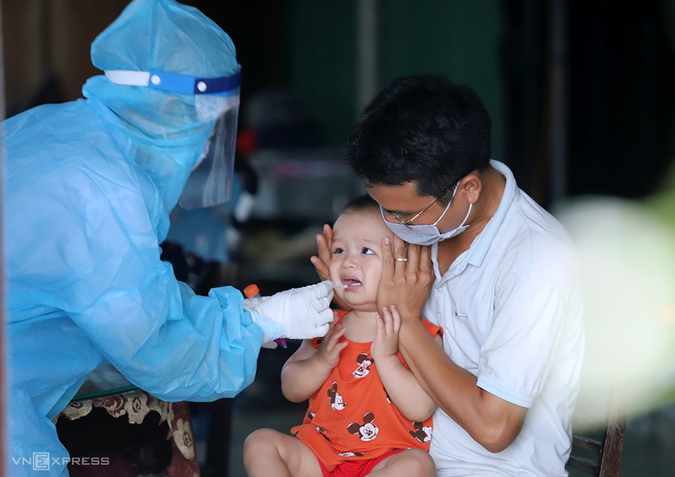 Photo: VN Express
Workers added into vaccination priority list
On the afternoon of May 25, in Hanoi, Vice President of the Vietnam General Confederation of Labour Tran Van Thuat proposed that the Ministry of Health would put workers on the vaccination priority list, considering the fact that the latest Covid-19 patients mostly are workers in industrial zones.
He said the Vietnam General Confederation of Labor had issued policies to support encourage frontline medical units in the fight against the pandemic in localities. The confederation has held regular visits and exchanges with front-line forces to provide timely support.
Responding to Thuat, Deputy Minister of Health Do Xuan Tuyen said that in order to strengthen pandemic prevention and control among workers at factories and enterprises, the ministry has issued guidance on pandemic prevention and control measures in these units. The ministry has moved the entire team of the central and provincial health workers to Bac Ninh and Bac Giang to support controlling the pandemic in these hot spots.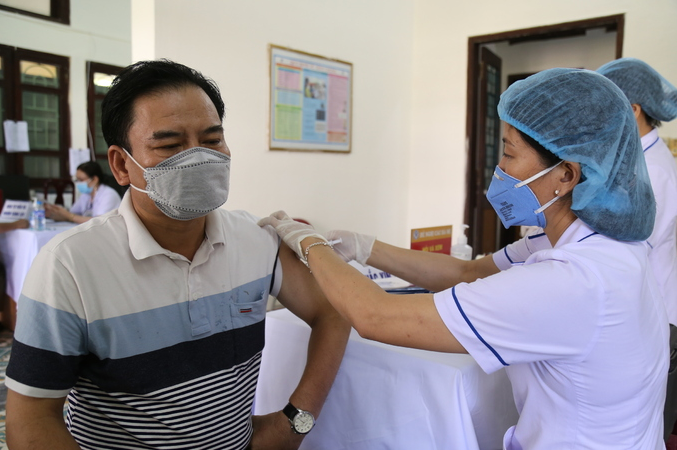 Photo: VNA
Software built to support treating Covid-19 patients
In an emergency meeting of the Ministry of Health on the afternoon of May 25, Associate Professor Luong Ngoc Khue said that the application of science and technology would help early detect the patient's developments. About 80% of patients have few symptoms, but still in dangerous situations.
The Treatment Subcommittee under the Steering Committee for Covid-19 Prevention and Control said that it was working with VinGroup to apply artificial intelligence software into hospitals to screen patients from F1 to F0 and cases with symptoms. If deployed early, the software will be an effective tool for the early detection of F0.
"80% of the current patients can be put in safe isolation sites, closely monitored gradually get better. We need to focus on the number that could go bad, which is the remaining 20%. Of these, 10% can develop from cough, fever, shortness of breath to emergency situations, 5% have severe symptoms and 5% are in critical situations," said Khue.
A month into the new wave that started April 27, Vietnam has recorded 2,873 local Covid-19 cases in 30 cities and provinces. Bac Giang and Bac Ninh suffer the highest infections with 1,454 and 556. The country has so far documented 4,362 local cases and 1,489 imported cases.
The number of recoveries has reached 2,794, while the death toll stood at 44. Among active patients, 70 have tested negative for SARS-CoV-2 once, 41 twice and 69 thrice.