Mother's Day 2020: Special celebrations during COVID-19 pandemic
Mother's Day 2020
is up in the air. However, this year's celebration will surely be different amidst the COVID-19 pandemic time. Forget the lunches out, picnics in the park or other outdoor and social activities. We've compiled a range of indoor and virtual activities you can pick up to have a wonderful Mother's Day as usual.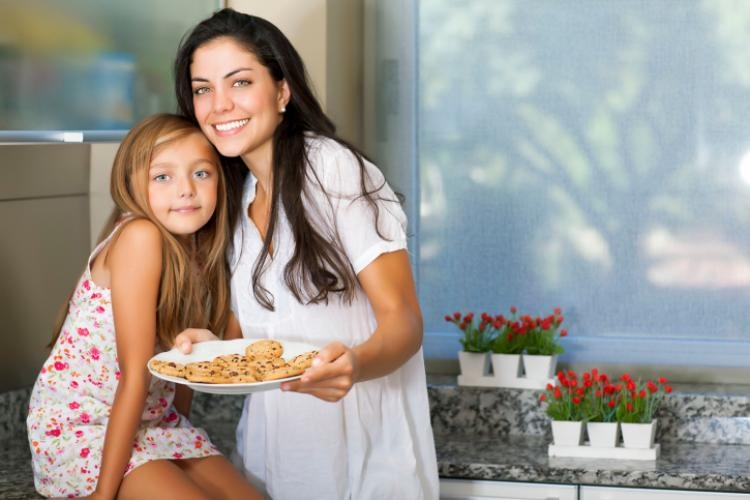 Fresh, home-baked cookies for mom on Mothers' Day. (Photo: Time and Date)
Treats for Mother's Day at Home
Family App has suggested several treats for your beloved mom.
1. Make Her Meals/Order Takeout
If mom does most of the cooking in your house, she probably runs out of ideas. She may even get a little burnt out from time to time. Now's your chance to make a yummy meal so she can relax! If you're not sure what to make, here are some ideas! If you're not too confident in your family members' cooking skills, then check out some local spots where you can get a curbside pickup, delivery, or takeout.
2. Coffee Beans from a Local Roaster
There are plenty of local coffee roasters who are taking orders and will do curbside pickup! And they need our business more than ever. While she would love a surprise, you could also ask her exactly how she loves her coffee. Or, buy her some fresh beans from a local roaster if she'd prefer to make herself a cup just the way she likes it!
3. Fresh Flowers
Grocery stores have plenty of fresh flowers! (We're partial to the ones at Trader Joe's) But, if you're not planning a trip to the store anytime soon, check and see what you have in the backyard! Make sure they're long-stemmed and don't completely deplete the garden blooms.
When is Mother's Day 2020?
Mother's Day 2020 is on Sunday, May 10, 2020.
In the United States, Mother's Day is celebrated annually on the second Sunday in May. Although Mother's Day is a national holiday widely observed in the U.S., it is not a federal or public holiday (when businesses are closed).
Year Mother's Day
2020 Sunday, May 10
2021 Sunday, May 9
2022 Sunday, May 8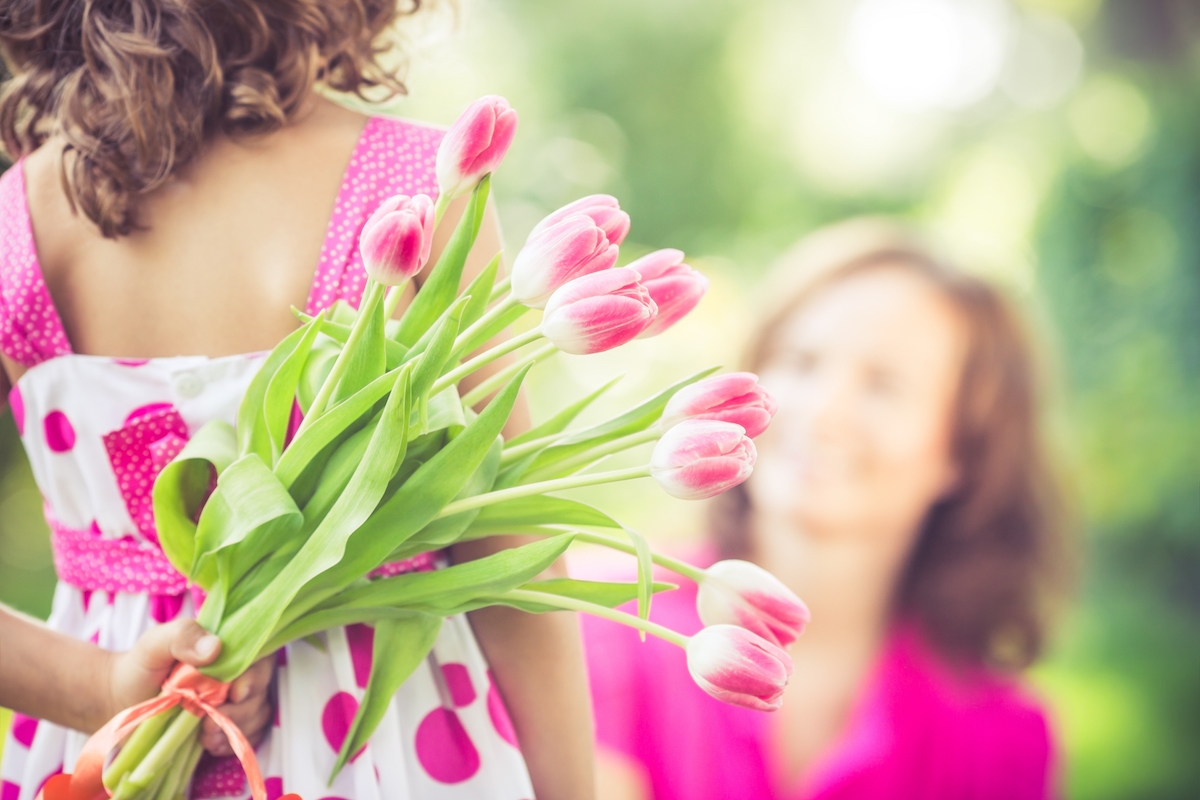 (Photo: Family App)
4. A Much-Needed Nap-time
There's one thing that almost every mom I know wants in the afternoon: a nap. Don't interrupt, text her, or ask her questions. Just pretend she's not there for a while.
5. Give Her Plenty of Alone Time!
During the past couple of weeks, you've probably spent a lot of time together as a family. As much fun as that can be, it can also take a physical and emotional toll on moms. I can guarantee the mom in your life is in desperate need of some "me time." Make sure she gets as much as she needs!
Activities for Mother's Day 2020 at Home
1. Family Game Night
If you want to do something together as a family, have a family game night where SHE gets to choose the games! It may be just the thing she needs to let loose and have a little fun.
2. Let Her Pick What to Watch on TV
If you decide to watch a movie together, ask her if there's anything she would like to watch with the whole family. See if there's a special or memorable movie from her childhood that she would like to share! Make some popcorn and see if she'd like a glass of wine!
3. Make Some Original Artwork
Do something creative! Press some pretty flowers in a book and make a unique, nature-inspired card. Write out all your favorite things about her in a homemade card. Make an acronym for her name! Think of all the ways she's unique and wonderful, and make something that reflects it!
4. Keep the Peace
If your family is anything like mine…not all days are sunshine and sparkles. Conflict is a natural part of the family experience, but perhaps on mother's day, we can all wave the white flag. When conflict starts or tensions get high, take some deep breaths, take a step back, and try to remember that today is about her. She would probably just like a day of peace and harmony.
5. Spa Day
A spa is a wonderful way to help mom relax and enjoy a little pampering. Here are some ideas to make the perfect Mother's Day 2020 spa:
Maybe one of your family members gives a good massage?
Look up different "steam treatments" that you can do at home.
Break out your fluffiest towels (fresh out of the dryer or heated).
Be sure she stays hydrated with water infused with fresh berries!
Paint her nails (maybe this should be left to the higher-skilled family members).
Make her a yogurt-honey face mask so she'll feel relaxed and moisturized!
6. Family photoshoot
Bayside suggests family members to take photos together to marks the special occasion.
Anyone can take a selfie. But what about a family photoshoot, with props? Find a blank wall, props and outfit changes for a hilarious family activity. The best part is, the photos will be a fun memory for years.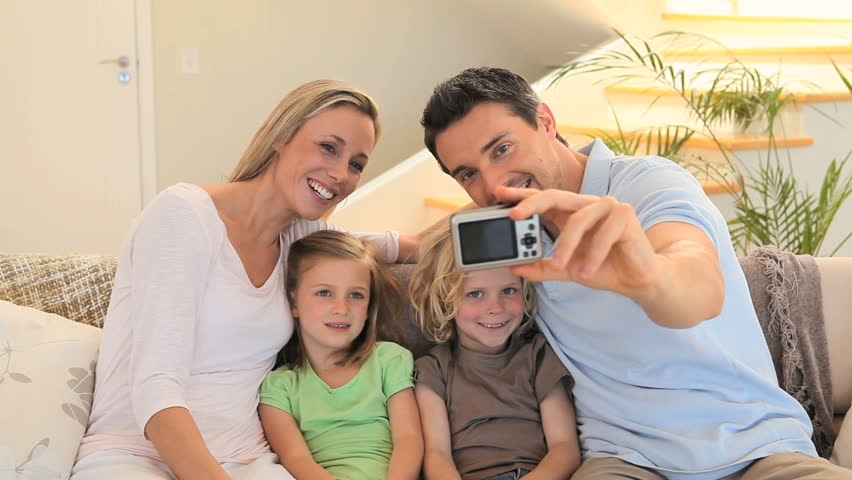 (Photo: Shutterstock)
7. Letter to grandparents
We should never forget the different mothers in our lives, our grandparents, step-parents or those that have supported us like a mum throughout our lives. Writing a letter saying why you are grateful for their support in their life is a keepsake that will last years. Send it through the mail and attach a favourite photo for a nice touch.
8. Say 'I love you' and give her a hug
It really is the simple things in life. Sometimes a deep hug and a heartfelt reminder of your love can brighten your mums day. And remember, though we will be celebrating on Sunday, every day can be Mother's Day so don't feel shy about lots of cuddles.
Virtual ways to celebrate Mother's Day
On top of that, Style Caster also suggest 9 other ways to celebrate Mother's Day virtually If You Can't See Your Mom
1. Create A Family Scrapbook
Shutterfly currently has a 50% off deal in honor of Mother's Day, so now is a great time to send Mom a photo album full of family memories! Include all her favorite photos, and once the book arrives, arrange a time to video chat so you can look through it together and reflect. She'll love it!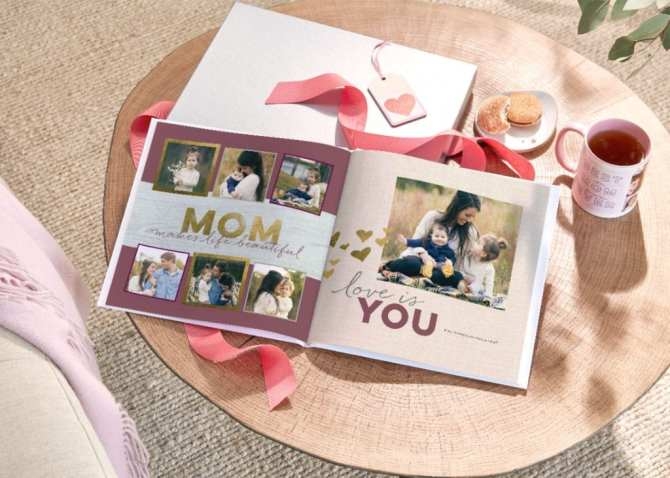 (Photo: Shutterly)
2. Send A Family Video Message
If you have siblings who also aren't with your mom to celebrate, have everyone send you a video message wishing her the best day, and compile them all into one huge video you can send her on Mother's Day 2020 morning! Feel free to include messages from her friends, other family members and whoever else is game to make sure Mom feels special. The best part? She can watch it over and over, as many times as she likes.
3. Convert Home Video Footage
Gather up your family's old home video footage, most of which was likely shot on VHS tapes or film, and send it in to a company that will convert the tapes into digital files that you can keep forever and watch at any time. It's a gift that keeps on giving!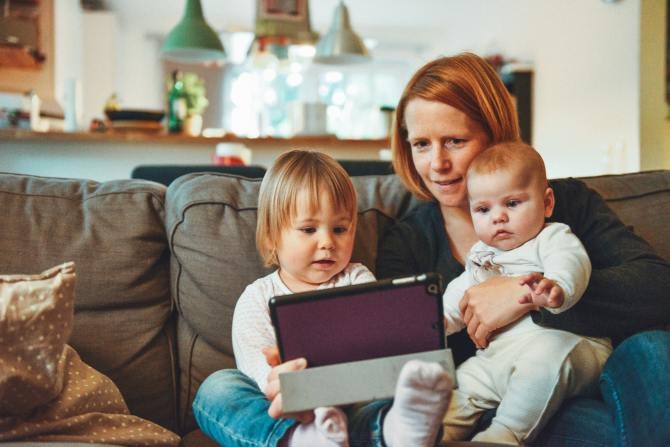 (Photo: Unsplash)
4. Have a Virtual Wine Tasting
Set up your video chat and have a little DIY wine tasting with your mom. You can either send her bottles of wine, or just use whatever you both have at home. This is a chance to relax and have some fun with your mom—even when you can't be there. Plus, a little booze will put you both in the party spirit. (Psst, maybe you can even include a wine subscription box membership as part of your big gift!)
5. Mail A Heartfelt Letter
Even if you can't see your mom in person, you can send her all your thanks, praises and love with a sweet letter or card. Make your message heartfelt and sincere, no standard "Happy Mother's Day" basics! And, if you're worried about going to the store to pick up a card, have no fear. There are so many cute Mother's Day cards you can order online, especially on Amazon.
6. Send Her a Customized Playlist
If your mom has a Spotify account—or a different music subscription service—make her a custom playlist with songs she'll love. You can give her something fun to dance to while she's at home, or get personal with it. What were the songs you sang in the car together growing up? Or, find out her faves from a friend. Bonus points if there's a great song named after her (Why isn't my mom named "Sweet Caroline"?!).
7. Order Her Favorite Meal
If you can't be there to take your mom out to lunch or dinner, have it sent to her! Order delivery from your mom's favorite restaurant and surprise her with the meal you wish you could give her in person. Make a promise to take her to that restaurant the next time you can meet up!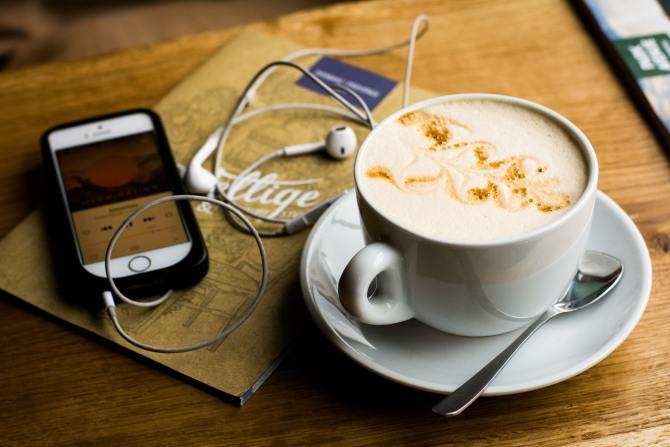 (Photo: Family App)
8. Have a Virtual Paint Night
Set up your video chat, grab your canvases (and a cocktail) and get started on a virtual paint night with your mom. You can chat the night away while you create beautiful paintings to share with each other later. If you and your mom aren't naturally the artistic type by nature (or don't have art supplies around the house), you can always send her an all-in-one paint kit. It's just like taking a painting class, but this way, you can do it virtually.
9. Throw a Virtual Surprise Party
Plan ahead with your family members and all your mom's loved ones and create the ultimate virtual surprise party. Have everyone join a video chat, then call your mom in. She'll be so excited to see those who mean so much to her in one place—even if it's just virtual!