Mother's Day 2020: Best wishes and greeting cards
Mother's Day 2020
is just around the corner. A Mother's Day celebration could not be complete without sincere, heartfelt wishes and greeting cards for your beloved mother who means the world to you. These below-mentioned Mother's Day wish and greeting cards will give you some recommendations to send your mother on the beautiful eve of Mother's Day.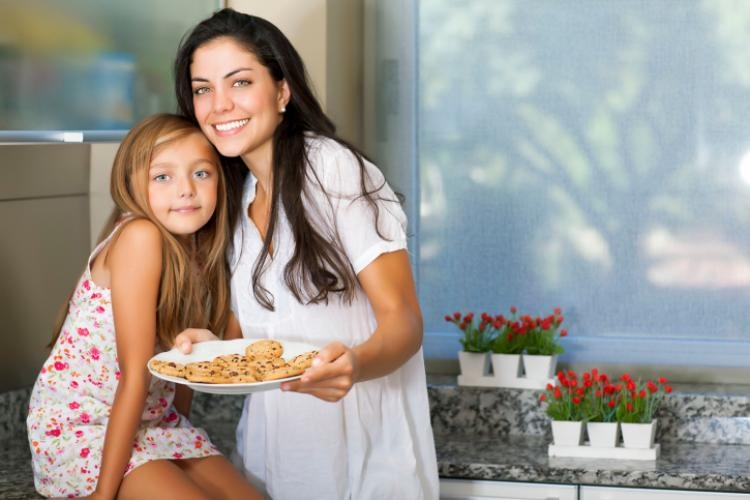 Fresh, home-baked cookies for mom on Mothers' Day. (Photo: Time and Date)
Wishes Quotes suggests some Heart Mother's Day card messages
You are the greatest gift from the heavens mother, filled with love and care for all your children and the entire family.
Your smile brightens each day just as the morning rays shines on the hills and it's with doubt that this gives us the courage to face the new day with joy.
It's my time to know you how fortunate and special I am to be blessed with a mother as caring, loving as you. Wish you a happy Mother's Day Mom.
I believe in love at the first sight for you are the first person I saw when I opened my eyes and have loved you since that day dear mum.
Mom, you've always been there for me. There's no way I could ever fully express my gratitude for all you've done for me. I love you! Happy Mother's Day.
With zeal and courage you have brought and fought for us that we can share in love bound with togetherness. You are so special to us mother.
To a mom who's thoughtful, loving, and kind,
I'm so thankful for the ties that bind
Our hearts together in tender love.
Happy Mother's Day–you're a gift from above!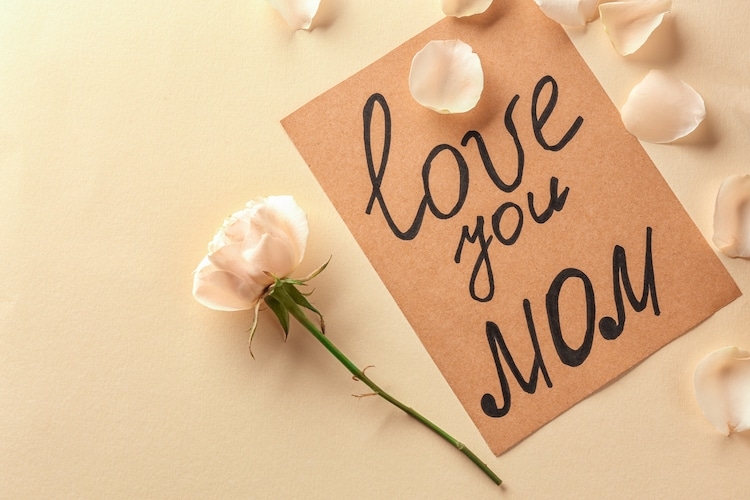 (Photo: My Modern Met)
Make your Mom Feel Special on Mother's Day with these Messages
Your love mother runs like a stream down from the hills, refreshes us and fills our hearts with joy, we cherish you so much mother.
In your arms, you held us. Little did we know but you have given us the greatest treasure that will never fade in our heart and that's your love.
A mother's spell remains the strongest and the healthiest, for in it we have learnt how to love and care.
M is for Marvelous
O is for Open
T is for Trustworthy
H is for Honest
E is for Elegant
R is for Reliable
Happy Mother's Day! I love you!
A mom like you I could never replace.
Your actions and words are full of such grace.
You're truly a treasure, so I'm writing to say
I hope you have a lovely Mother's Day!
I love you, Mom!
You are the best friend and best mother ever. Mommy you are the serious gift to me. Wish you a very Happy Mother's Day.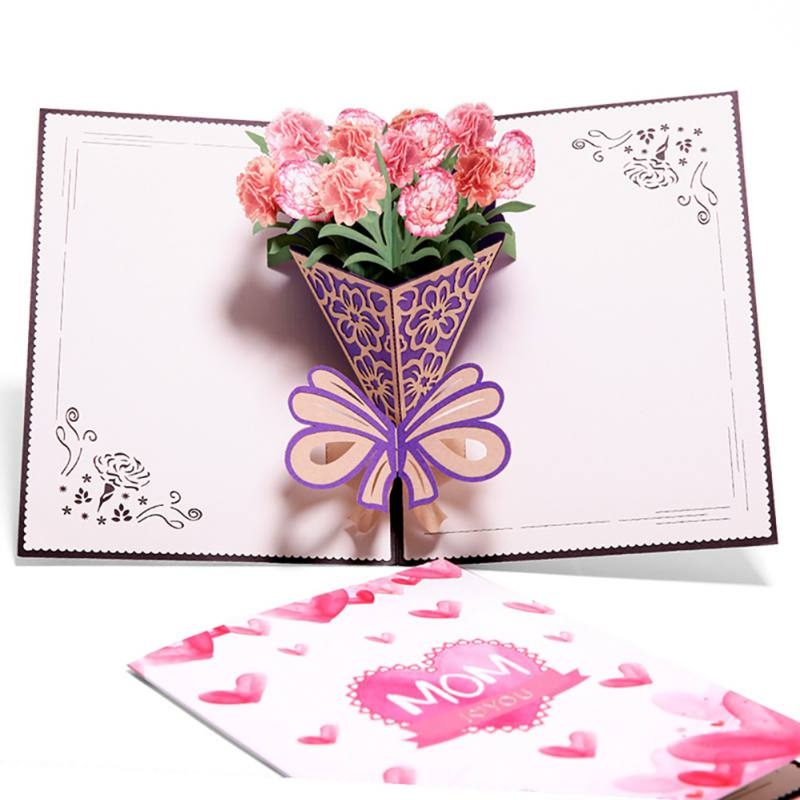 (Photo: I Mall)
Sweet Mother's Day Greetings
Mother you were my first friend and after all this years you still have been my true royal friend. I love you now and forever.
Your love is inexhaustible mother, nobody can give their hearts like you have. Every second that my heart beats, it reminds me that you gave me life and I should cherish you.
Wishing you a happy Mother's Day means that neither flowers nor gifts are enough to express my gratitude to such a loving mum as you.
Life has never been perfect. It probably never will. But I will never ever lose hope, because I know I always have you to stand by me even if the whole world falls apart. I love you mother, so much more than you even know. Happy Mother's day to you.
Nothing can be compared to the love a mother has for her children. Your love is incomparable, unconditional and inseparable. No matter where I go or what I do, at the end of the day I always find myself finding solace in your advice. I love you too Mommy. Happy Mother's day.
Ideas Hallmarks have shared a bunch of wishes to write on cards for your Mother, your Grandmother as below:
For Your Mother
In life, there are times when you need your very own mom, and no one else will do. Similarly, there are certain special Mother's Day messages you can only write to her.
From just you
"You're my one and only mom, and I'll always have a special place in my heart for you."
"I'm so proud to be your kid."
"Right from the start, you were the one who nurtured me, prayed over me, worried about me, guided me and supported me in every pursuit. Thank you for being there every day with just the love I needed."
"Now that I'm grown, I realize I don't just feel gratitude for you—but admiration. I'd want to pattern my life after yours even if you weren't my mother."
"Raising me took a lot of patience. Thanks for hanging in there with me."
"To Mom, with love, from your favorite child. "
"Mom, I was lucky enough to inherit your eyes and your sense of humor. I keep hoping I'll get your lie-detector capabilities, too!"
"With love from the luckiest [son] in the world."
"Sorry if I drove you crazy sometimes. I only did it because I love you!"
"To my mom, my friend, my angel."
"Happy Mother's Day, Mama. Every day, I thank heaven you're mine."
From you and your sibling(s), spouse, partner or family
"For all you do and all you are, we love you…"
"As a mom, as a mother-in-law, as a grandma—you're the best, and we feel so blessed to have you!"
"Thanks for putting up with us! We love you like crazy."
"Thanks for making home the happiest place to be."
"We're thinking of you with lots of love today! Hope you can feel it."
"Mom, you're the glue that holds us together."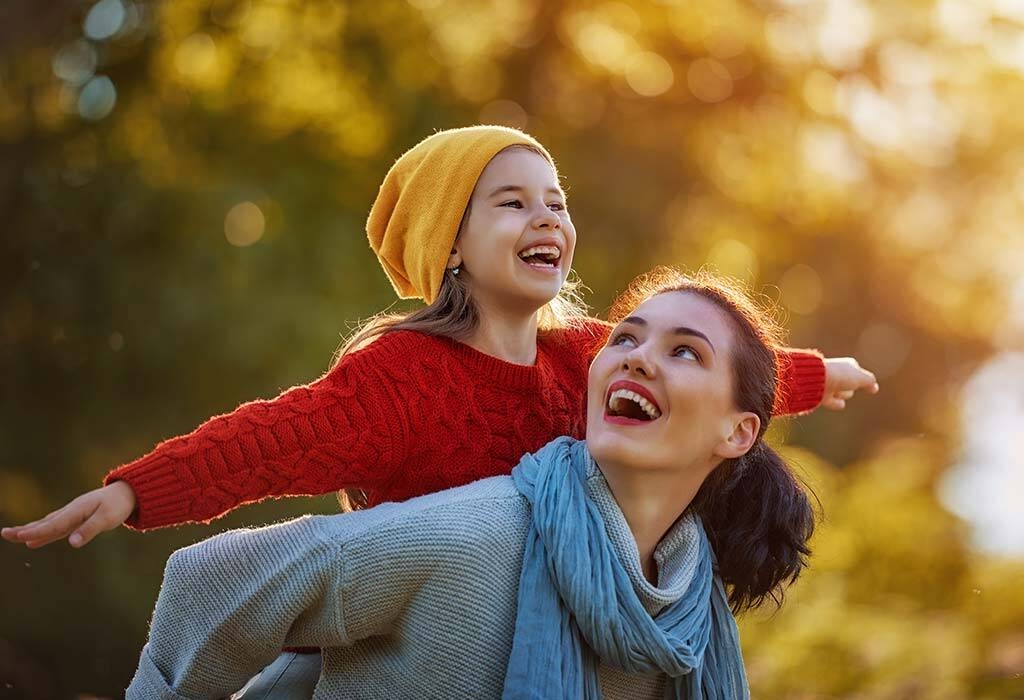 (Photo: First Cry Parenting)
Writing tip: If your relationship with your mother is complicated, don't feel obligated to make your message more complimentary or effusive than you feel. Instead, be warm and sincere in your card message. Focus on what's positive and true between you. Tell her you're thinking of her. Or simply wish her a beautiful day.
Whether she goes by grandma, nana, granny or another name, your grandmother is definitely someone to honor and celebrate on Mother's Day!
From just you
"You'll always have your own special place in my heart, Nana."
"Thanks for spoiling me rotten!"
"Love is a family tradition for us…I've always known that, as long as I've been on this planet. You're a big part of those loving memories and the reason I feel so lucky to be born into this family."
"God knew what he was doing when he made you a grandma—He knew you'd be the best one ever."
"I hope you know how much I admire the woman you are."
"You've taught me so much without saying a word."
"I could sure use a grandma hug right now."
"Thanks for all the cookies and love. And cookies. Did I mention cookies?"
"Grandma, your love has shaped me in lasting ways."
"So blessed by you, Gamma. You went above and beyond to help raise me, and it's given us a special connection that I cherish."
From you and your sibling(s), spouse, partner or family
"You are the heart and soul of our family. Love you, Grammy Pam!"
"For all you've gone through, all you are and all the love you share, we love you, Grandmother."
"You are the cornerstone of our family."
"You're the best listener, the best cook, the best friend, the best grandma I could ever ask for."
"On Mother's Day, we hope you feel honored for all your years of caring for your children and grandchildren. And every day, we hope you feel how loved you are."
"You don't just give love, you are love. And we love you so much, too."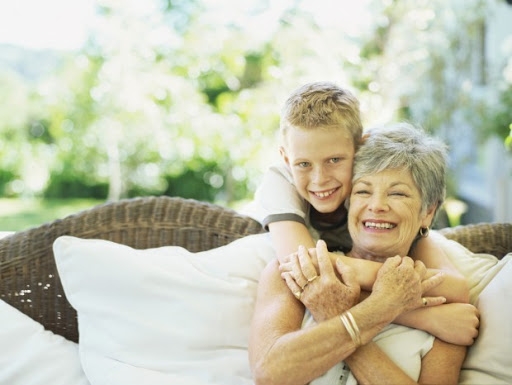 (Photo: North Texas Kids)
Writing tip: If the card you choose for your grandmother says "Grandma," but you call her Nonna Becky or K-K, use your written message to personalize it, addressing her by the familiar title or name you always use for her.
For Someone Who is Like a Mother to You
If you're very lucky, you have an aunt, godmother or other caring women close to you who has been a unique mix of friend, family, mentor and/or second mother to you through the years. Here are some things you might say to her on Mother's Day…
Examples
"Aunt Ginny, there's simply no one else like you. I feel so blessed that we're family…and that we're friends."
"You've been like a mom to me—someone I can tell anything and ask anything. Thank you for being such an important person in my life."
"With love to an amazing lady…from someone who hopes to be one someday."
"Just wanted to recognize you on Mother's Day for being such a caring and positive influence in my life. I'm forever grateful, and I look up to you more than you know."
"Happy Mother's Day to an amazing woman I'll always admire, appreciate and love!"
"We hope it doesn't come as a surprise that we're thinking of you today. After all, you've loved us just like a mom."
Writing tip: Mother's Day is truly for all women who love with a mother's heart. Giving birth is not required. Don't hesitate to send a card and write a warm message to any woman who has been a strong and caring influence in your life.
What does a mom want to hear from her spouse on Mother's Day? It's no big mystery. She wants to hear that her partner sees all she does and appreciates her for it. A card is the perfect place to say it. And if there's a "you're a goddess/saint/miracle-worker" comment or a spa gift certificate to go along with it, then so much the better!
Examples
"You're more beautiful than ever to me."
"I love our family, and I love you."
"Creativity, laughter, devotion…there's so much to admire in the way you do motherhood day in and day out."
"Happy Mother's Day with all my thanks and love,"
"Thank you for all the ways you go above and beyond every day for our family. The kids and I are so lucky to have you."
"I'm so grateful to be sharing life, love and parenthood with someone as creative and fun as you."
"From the moment we met, you've had my heart. And seeing you as a mom only makes me love you more."
"Because of you, our family and our sweet home are built around generous, selfless love. Thank you for making us all so blessed—especially me."
For the wife who is a stepmom to her spouse's child: "Thank you for being such a wonderful mother to my daughter. It means so much to see the way you care for her…and the way she loves you, too."
Writing tip: Romantic or suggestive messages don't tend to go over as well on Mother's Day. Save those for your anniversary, Valentine's Day or a just-because love card.
For Your Sister or Friend
Messages for sisters and friends tend to be similar because they're both peer relationships. You're probably close in age and life stage. You might even share a special bond because you're both experiencing parenthood at the same time.
Examples
"Celebrating the amazing mom you are to your own kids and the wonderful aunt you are to mine!"
"I always knew you'd be a great mom someday."
"So glad our kids are cousins!"
"Wishing you a sweet, quiet, gross-out-free Mother's Day!"
"So glad we're moms—it's one more sweet thing to share."
"I can tell from how your kids act that they feel secure, well-grounded and totally loved. Of course they do. They have the best mom ever!"
"You're my good friend, and you're a mom I admire so much."
"We started as mom-friends, but now we're just plain friends. I'm so glad we are. Happy Mother's Day!"
"Mother's Day, margarita, mojito and merlot all start with 'm.' Coincidence? Surely not."
"I don't know how you do it. But I can easily see that you are doing a wonderful job of being a mom."
"You are a blessing to your family…and to me."
"I'm so grateful to have a friend and fellow mom like you in my life. Thank you for helping me deal with all the ups and downs of motherhood!"
"I believe in my heart that someday we'll once again pee alone."
Writing tip: Whether she's a rookie or an old pro, a mom can always use a little encouragement. Mother's Day is the perfect occasion for a reminder that she is doing a great job with her kids.
For Your Daughter or Granddaughter
There's something so heartwarming about seeing your daughter or granddaughter become a mother in her own right. On Mother's Day, celebrate her for giving you those grandbabies (or great-grandbabies) you've waited so patiently for!
Daughter
"I'm so proud of you I can't even express it. I would have been happy watching you pursue any dream you chose, but it makes me so happy that one of your dreams was to be a mother. Your children are a beautiful reflection of your loving heart."
"Happy Mother's Day to our beautiful daughter. Thanks for being such a devoted mother to a few of our favorite grandchildren!"
"Now that you're a mom, hope you know a little of the joy I knew when I had you."
"With love for being such a great daughter…and making me such a happy grandmother!"
"Motherhood is such a perfect expression of the gentle, caring person you are. It really warms our hearts to see you with your little boy."
For a Mother-to-Be or a New Mother
For a mom-to-be or first-time mom, her experience of Mother's Day is unique. It's a once-in-a-lifetime occasion for her, and that definitely calls for a special mention in your message.
Mother-to-Be
"Happy Mother-to-Be Day, Chelsea! You're going to make such a good mom!"
"You're joining the mom club! Hope this Mother's Day will be the first of many special ones for you."
New Mother
"Everyone jokes about spoiling the baby. When can I come over and help spoil the NEW MOM? YOU DESERVE IT!"
"You are off to such a sweet start as a mom. Happy 1st Mother's Day!"
"I remember the lunch when you first told me you were going to be a mom. I was so happy for you then, and I still am, because I see how much you love it and how amazing you are at it."
"Can just imagine how meaningful today is with a new little one in your life. Enjoy!"
"You've got crayon-drawn Mother's Day cards in your future, along with big hugs from your lucky little one!"
"That sweet baby isn't the only one who should be pampered—today's all for you!"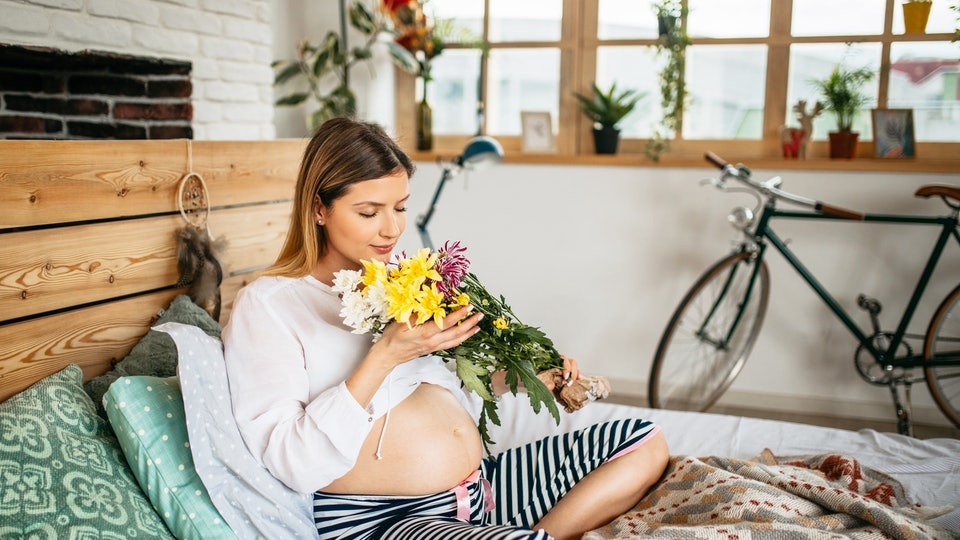 (Photo: Romper)
Writing tip: Excitement and encouragement are great qualities in a mom-to-be or 1st Mother's Day message. Share in her anticipation, or tell her she's going to be a great mom. Or both!
When You Cannot Be Together
It's hard when you can't be together to celebrate all your favorite moms on Mother's Day. But you can use your written message to honor and appreciate them, whether they're across the globe or just across town.
Examples
"Sending love and hugs across the miles to the best Mom ever."
"Thinking of all our fun Mother's Day traditions and wishing I could be there to celebrate with you today."
"I miss being with you on Mother's Day, but I'm holding you close in my heart and hoping it's a happy one for you."
"Happy Mother's Day! Wish I could be right there next to you talking and laughing the day away."
"Happy Mother's Day from afar to a phenomenal mom. Miss you!"
"Lifting a mimosa in your honor on Mother's Day. Cheers from across the miles!"
"Even though we won't get to celebrate Mother's Day together, it's a good feeling knowing we're still connected in a way that's bigger than any distance."
"Near or far, I'm always so grateful for the wonderful mom you are."
"Wishing we were there to remind you in person how much we love you, Mom."
"Have a great Mother's Day. Can't wait till the next time I get to see you!"
Pro Tip: If the fact that you can't be together on Mother's Day is a sore subject, it's not necessary to bring it up at all. Just focus on infusing as much love and gratitude as you can into your message. Whatever your situation, a follow-up phone call, FaceTime, or Zoom get-together is a great idea, too.
A warm closing before your signature is like the bow on top! Choose one of ours, or come up with one of your own.
Love, always and forever,
With much love and admiration,