One-of-a-kind Ho Chi Minh memorial room in Hanoian patriot's house
Preserving the respect and love for President Ho Chi Minh, the 84-year-old Tran Van Cao has honorably spared one room in his house to display hundreds of valuable photos, paintings, and documents picturing the late president's journey for national salvation.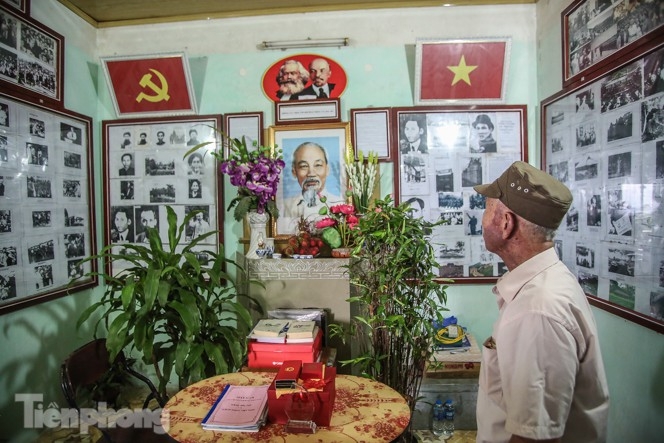 The memorial room inside Tran Van Cao's house (Photo: Tien Phong)
A family with patriotic traditions
Cao resides in Tho Duong village, Dai Yen commune, Chuong My district, Hanoi. He used to work at the Ministry of Irrigation during the Vietnam war and all of his 5 siblings were all played active parts during the period.
When southern Vietnam entered the resistance war against America, he and all of his 5 siblings went to the frontline of the battle. Only his parents stayed and lived in the 4-room cottage, which was then divided into two parts, one for the family to live, one for the government to use as evacuation and working site.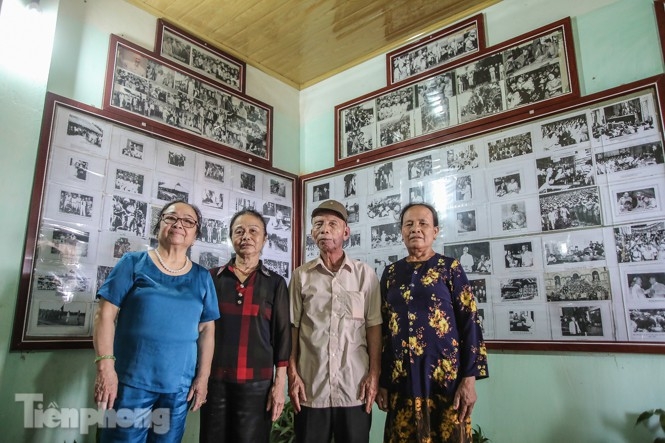 (From left) Tran Van Cao's two sisters, Cao, and his wife (Photo: Tien Phong)
An unforgettable encounter
With the already great affection and respect towards President Ho Chi Minh, Cao was on cloud nine to be able to meet Uncle Ho – the president's intimate name among Vietnamese resident – in 1963 upon President Ho Chi Minh's visit to Thai Nguyen town (or Thai Nguyen city today).
"Until now, I still can not forget that day when Uncle Ho told stories about the cooperative model, farmers and the heroic Thai Nguyen homeland. He even guided his hands to signal us singing the song "Ket Doan". He was wearing an ivory white khaki shirt, rubber sandals back then", Cao recalled.
"Given how simple and respectable Uncle Ho was, I thought I'd got to do something to show the fellow generations how great he was", the 84-year-old added.
In 1987, with pension on hands, Cao started to collect images, drawings and documents related to everything about President Ho Chi Minh.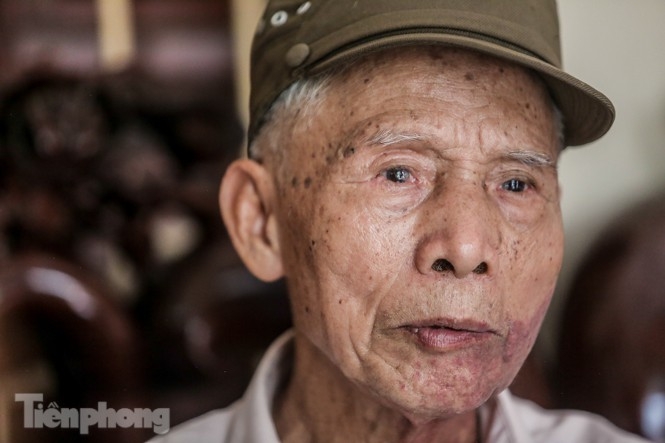 Cao was moved as he recalled his encounter with Uncle Ho (Photo: Tien Phong)
Uncle Ho's memorial room
After more than three decades of relentless searching and collecting, The memorial room, which is on the 3rd floor of his home, until now, has been housing over 370 valuable documentary photos and drawings picturing the president's life and journey for national salvation. Photos are systematically categorized according to logical timeline, enabling viewers to have a better overview of his life, from childhood to the day he left Nha Rong harbor to find a way to liberate Vietnam, his years spent overseas, to his presidency in Vietnam.
A large photo of President Ho Chi Minh and incense bowls are solemnly placed in the room. Visitors who want to pay respect the late president can offer incenses.
Besides the memorial room, Cao also hangs many photos of President Ho Chi Minh, Karl Marx mountain, Lenin stream, and Pac Po Cave on the two sides of a big mirror in the living room.
"I want to remind my offsprings to think of what the President had contributed to the country every time they look at themselves in the mirror", Cao said.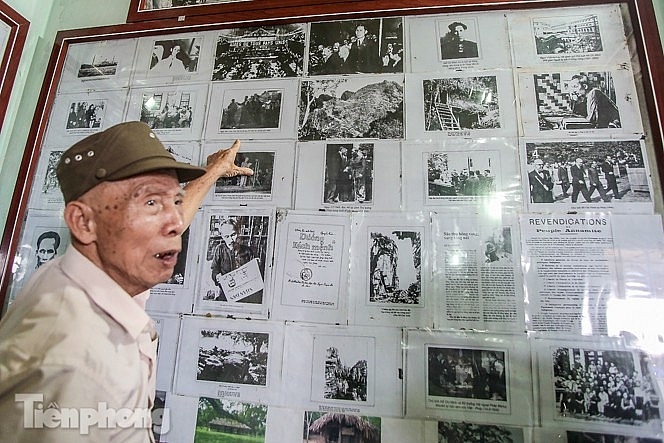 The memorial room has been housing over 370 valuable documentary photos and drawings (Photo: Tien Phong)
WWO launches 12th Toy Library in Vietnam

A Toy Library, packed full of colourful toys that teach children about color and spatial perception, opened recently at the Kaly kindergarten - a kindergarten ...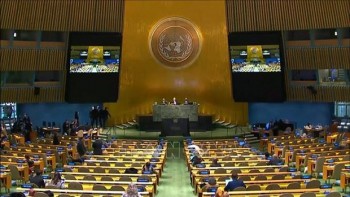 National
Vietnamese Ambassador Dang Hoang Giang underlined the historic significance of the 1982 United Nations Convention on the Law of the Sea (UNCLOS) to all humankind, while representing more than 40 member states of the UNCLOS Group of Friends at a meeting in New York on December 8.