Oversea Vietnamese relieved as USA's successful vaccine rollout
The United States, one of the world's biggest coronavirus hotspots, has gradually opened up thanks to its effective vaccination rollout. Life of Vietnamese people in the country has also been stable.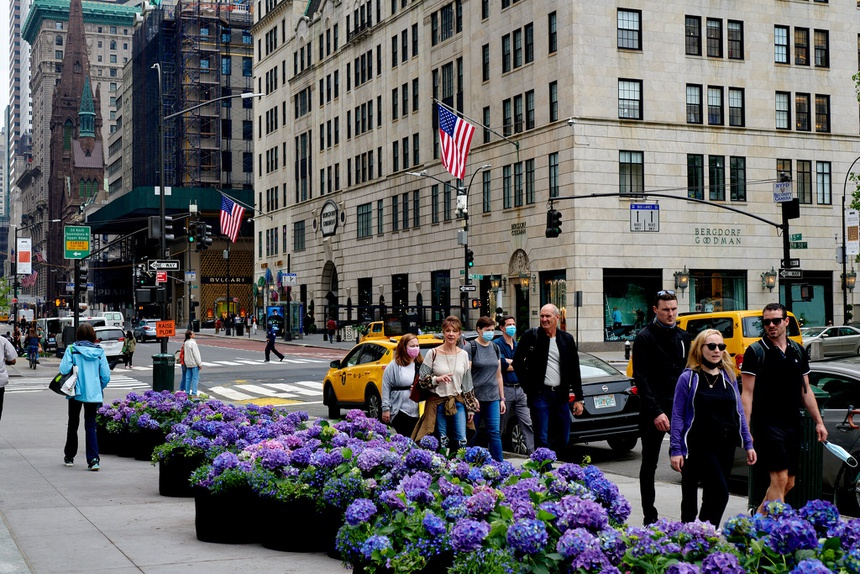 A street in Manhattan has been crowded again. Photo: New York Times
The United States was one of the hardest-hit countries by the Covid-19 pandemic. The hospitals were overloaded, medical workers were exhausted and medical supplies and equipment were lack.
In November 2020, there was the day the United States recorded 310.000 new infections and 4.500 casualties.
Nevertheless, within less than half a year, life in the United States has been gradually returned to normal thanks to the rapid and effective vaccination rollout.
"The authorities in many states have allowed fully vaccinated people to remove their face masks. Supermarkets and restaurants have almost reopened. Relatives and friends have begun to meet each other," said Nhi Nguyen, 46, living in New Jersey told to Zing News.
That is not only the feelings of Nhi but also of many other overseas Vietnamese in the United States.
"America is ready to take off"
That is an optimistic statement of US President Joe Biden during his speech to the US Congress on April 28.
"Now, after just 100 days, I can report to the nation America is on the move again. Turning peril into possibility, crisis to opportunity, setbacks into strength," he said.
A person in the United States receives the Covid-19 vaccine. Photo: Wall Street Journal
As of June 4, about 63% of the US population has been administered at least one Covid-19 vaccine dose, while 41% of the population has been fully injected, according to the US Centers for Disease Control and Prevention (CDC).
The United States now documents an average of about 30,000 cases a day. The death rate is also at its lowest since the summer of 2020. No state has recorded a spike of new infections over the past two weeks.
In addition, the United States has given vaccines to children from 12 to 15 years olds to realize its goal of reopening schools.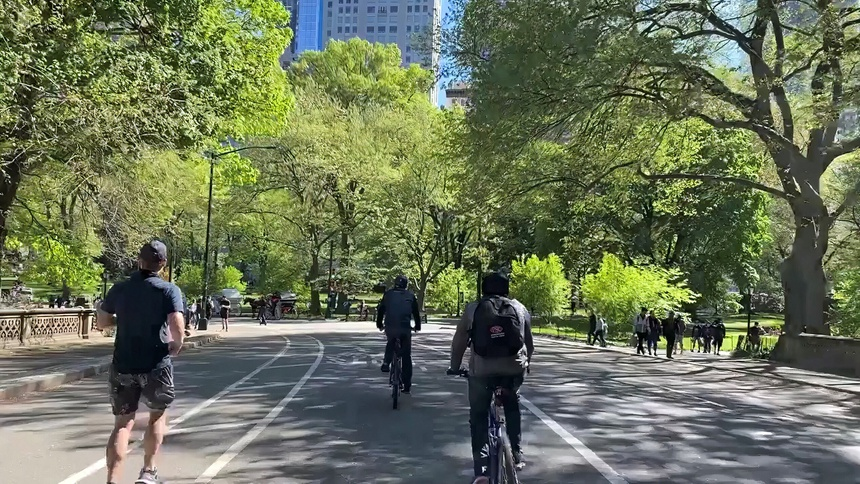 A bustling atmosphere at Central Park, New York City.
"My 15-year-old son was injected with the first shot of the Pfizer vaccine on May 27. After the administration, he didn't experience any reactions, only had a slight pain at the injection site. Initially, I was hesitant to let him get vaccinated, but he wanted as he is looking forward to coming back to school and traveling by plane," said Nhi, who received two doses of the Moderna vaccine.
"All friends of my son were also administered the vaccines," she added.
"Life has returned normal 70-80%"
Streets have started to be bustling again. Flights have been full of passengers.
"Previously, to be eligible to board the plane, I must furnish a certificate showing that I tested negative for SARS-CoV-2. Now, I just show vaccination certificate," said Tieu Diep, 23, an international student in Orange County, California.
Diep completed her second shot of the Covid-19 vaccine on March 27.
Diep said the authority in Orange County had permitted fully vaccinated people to remove face masks. They only need to wear when required by several supermarkets and restaurants.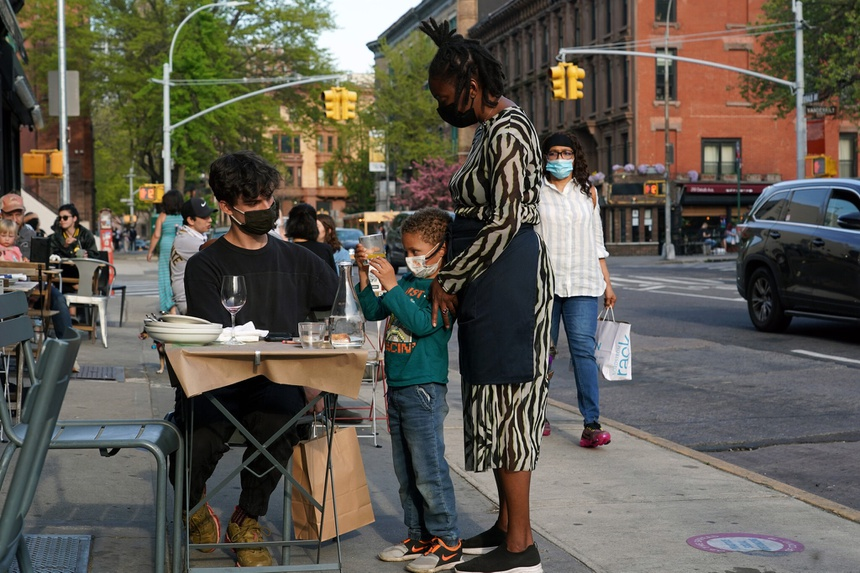 A restaurant in Brooklyn reopens. Photo: New York Times
Ha Nguyen, living in Illinois city, Chicago state said: "Restaurants and bars have reopened. Gyms no longer require customers receiving two vaccine doses to wear face masks."
Ha completed her second shot of the Moderna Covid-19 vaccine on April 13 at the Walgreens pharmacy.
"People have flocked to go camping. In New York City, traffic congestion even takes place," she said.
"I do not need to maintain a safe distance while communicating with my vaccinated relatives and friends," Diep said.
Still stay vigilant against Covid-19
Although the pandemic situation in the United States has been at ease, many Vietnamese have still stayed vigilant against the virus.
"I still don a mask when going to supermarkets, restaurants, shops and cinemas," said Ha Nguyen.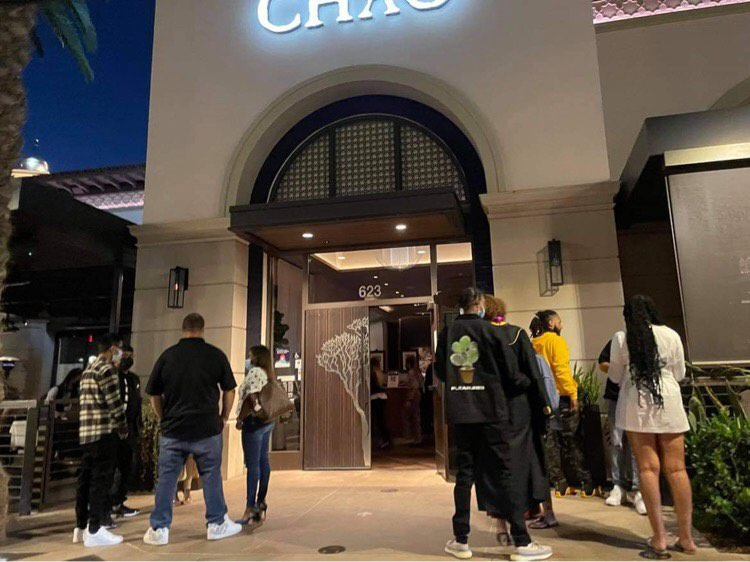 People still wear face masks in crowded places.
Nhi said one of her friends was going to hold a graduation ceremony for her son at the stadium. They decided to invite guests equivalent to half the stadium capacity. Apart from arranging two separate zones for people vaccinated and yet vaccinated, guests must sit 1 seat apart.
Many offices and agencies in the United States have not completely reopened yet. Nhi said that her husband had still worked from home. Her relatives and friends have also gone to the offices only once to twice times.
Vietnamese students in the United States told to Zing News that they would continue studying online before schools reopen to fully vaccinated students this fall.
Handbook
Yoga has recently become one of the best exercise methods that bring many health benefits to people, but it also requires a lot of technique and training to avoid injuries. There are several ways to practice it home, and will still help you achieve your goals.