Proposal to give Covid-19 vaccines to Vietnamese workers overseas
The Vietnam Association of Manpower Supply has put forward a plan to inoculate Vietnamese laborers overseas with Covid-19 vaccines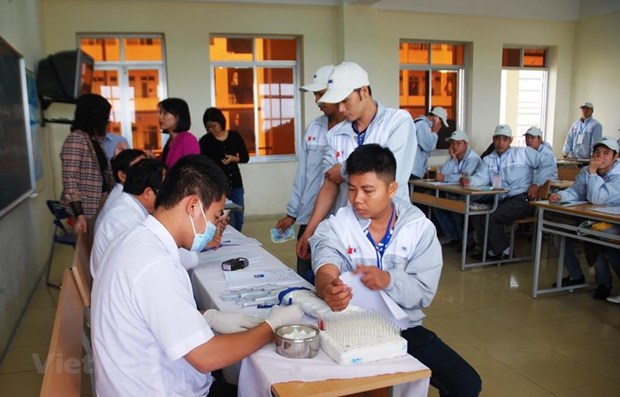 Vietnamese workers have their health checked before going abroad. Photo: Vietnamplus
The Vietnam Association of Manpower Supply has proposed that the Prime Minister, the Ministry of Labor, Invalids and Social Affairs, and the Ministry of Foreign Affairs support Vietnamese workers in Japan and Taiwan with coronavirus vaccines..
According to the association, in recent years Japan and Taiwan have received a larger number of Vietnamese trainees and workers. However, since the outbreak of the Covid-19 pandemic, there have been many workers who have had labor contracts expire but still cannot return to home.
Japanese and Taiwanese employers have created conditions for Vietnamese laborers to continue working, but the latter has encountered many difficulties, according to Vietnamplus.
The association sees that several Asian countries, including Japan and Taiwan, are accelerating Covid-19 vaccination plans. Therefore, it has proposed that the Prime Minister, the Ministry of Labor, Invalids and Social Affairs, and the Ministry of Foreign Affairs ask Japanese and Taiwanese governments to give the Covid-19 vaccines to Vietnamese workers.
The association has also requested relevant agencies to conduct flights to bring fully vaccinated Vietnamese workers home.
Vietnam sent nearly 35,000 workers abroad in first four months of 2021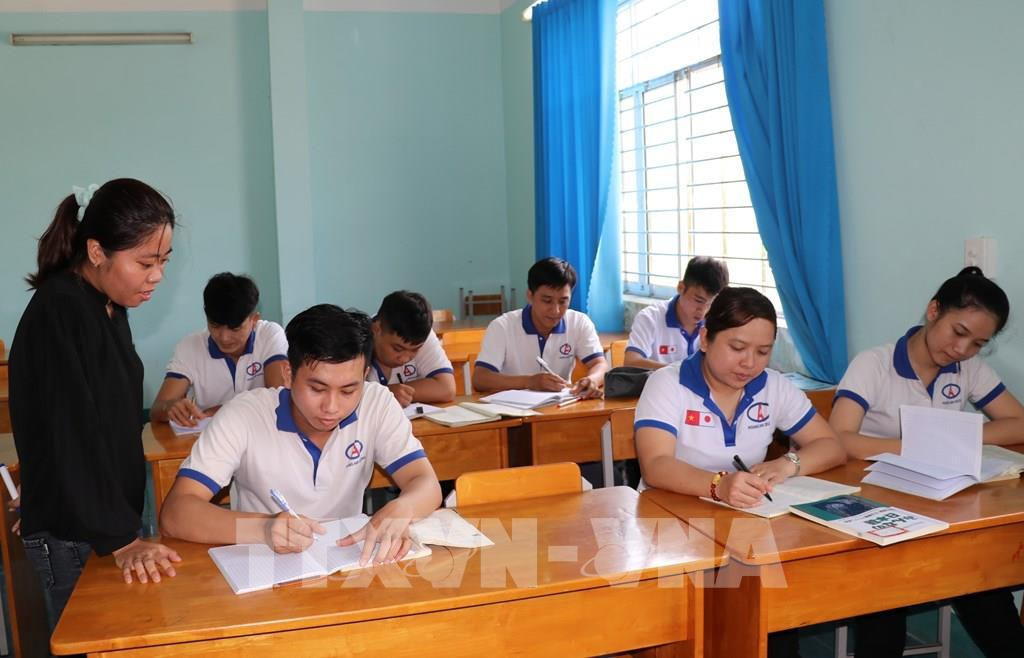 A Japanese language class for Vietnamese workers. Photo: VNA
Vietnam sent nearly 35,000 workers abroad in the first four months of 2021, achieving 38.79% of the plan set out in 2021, Dan Tri reported.
Since the beginning of 2021, plans to send workers overseas have been adversely affected due to the complex Covid-19 development.
During the Jan - April period, Japan received the most Vietnamese workers with 18,355 people. It was followed by Taiwan with 15,055, then China, South Korea and Hungary.
In April alone, Taiwan welcomed the most Vietnamese workers. Nevertheless, the country announced plans to halt entry for foreign workers from May 19 to June 18 in a bid to curb the spread of Covid-19.
Vietnam targets export of 90,000 laborers this year
The Department of Overseas Labor wants to bring the number of Vietnamese manpower abroad this year to 90,000.
Tong Hai Nam, director general of the Department of Overseas Labor under the Ministry of Labor, Invalids and Social Affairs, said the department had re-signed its agreement on labor cooperation with Thailand, researched and negotiated labor cooperation with Israel, and implemented labor cooperation agreements with South Korea, Japan and other countries.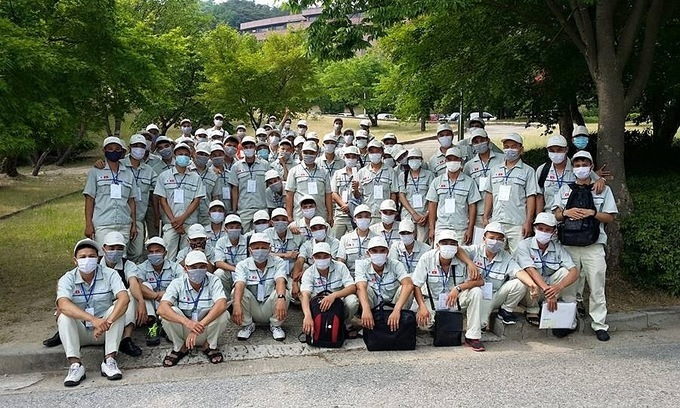 A group of Vietnamese workers in South Korea. Photo courtesy of the Center of Overseas Labors.
The department said it was evaluating a pilot phase to bring workers to European countries like Romania and Poland to promote development and expand and stabilize the labor market. It is also working to strengthen support for localities to send seasonal workers to South Korea and other nations.
The Overseas Labor Management Department has instructed relevant units to coordinate with Vietnamese diplomatic missions abroad, partners and employers to ensure the safety and legal rights of employees amid the global crisis, while they are waiti to return home.
At the same time, the department has also required 506 enterprises licensed to provide services to send workers abroad to review the number of employees set to return home due to the effects of the outbreak.
Since many countries issued regulations to restrict entry for foreign citizens due to Covid-19, there were 78,641 Vietnamese laborers working abroad in 2020, reaching 60.5% of the government target.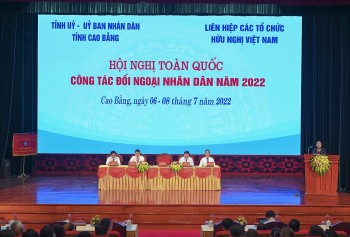 Friendship
During the event, many important issues will be discussed, and constructive suggestions and solutions will be provided to promote more effective people-to-people diplomacy operations.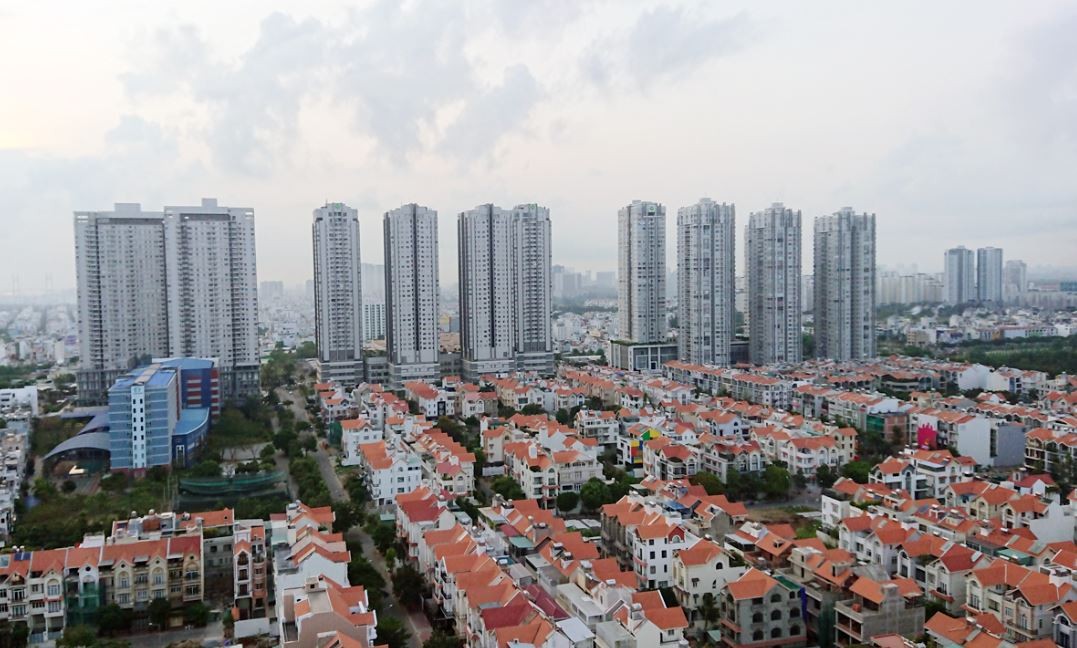 Economy
Vietnam Business & Weather Briefing (July 7): Vietnam Civil Aviation Authority proposes air ticket prices hike, Indochina Capital to pour 1 billion USD into industrial real estate in Vietnam.
July 07, 2022 | 15:21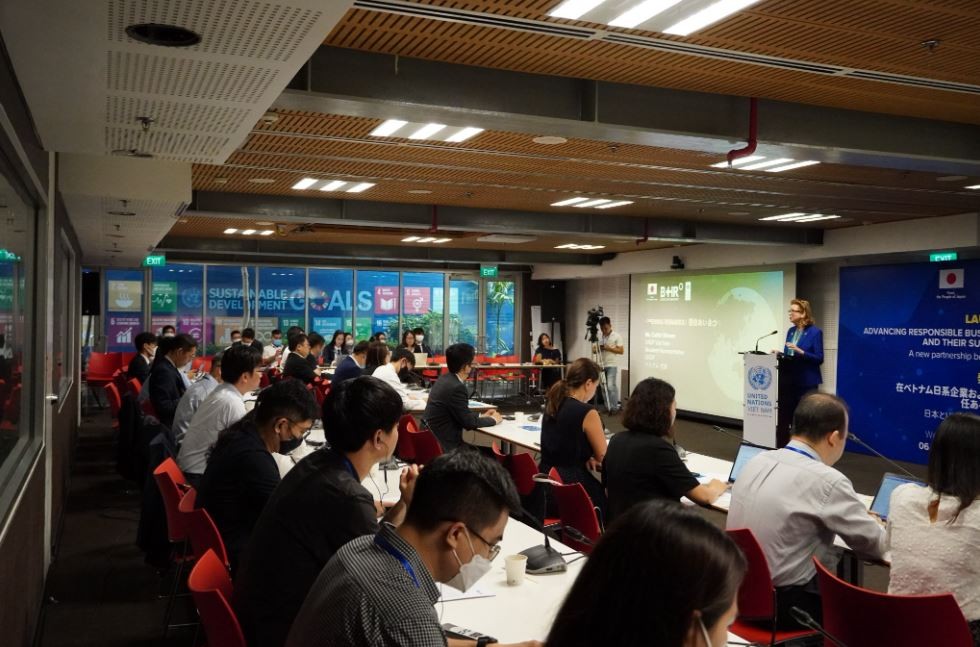 Economy
In Vietnam, the project will focus on promoting Human Rights Due Diligence, a core element of the UN Guiding Principles, through training and guidance sessions for Japanese companies operating in Vietnam and their suppliers.
July 07, 2022 | 13:06