Protests and riots in America update: Choke holds banned for Minnesota police
More than fifty police resign to support officers fired for shoving a 75 year old man, choke holds banned for Minnesota police, National Football League admitted doing wrong with police protests, Seattle has banned the use of teargas by police for 30 days are remarkable news of protest over George Floyd's death today.
57 police resign to support officers fired for shoving a 75-year-old man in New York state
An entire unit of the Buffalo Police Department resigned from their assignments Friday after two officers were suspended amid outcry over video showing officers shoving a 75-year-old man to the ground, according to the Buffalo News and other media outlets.
All 57 of the members of the department's Emergency Response Team resigned from the unit, which responds to riots and other crowd control situations, according to the outlets. The Emergency Response Team members have not quit the police department, but have stepped down from the tactical unit, the Buffalo News reported.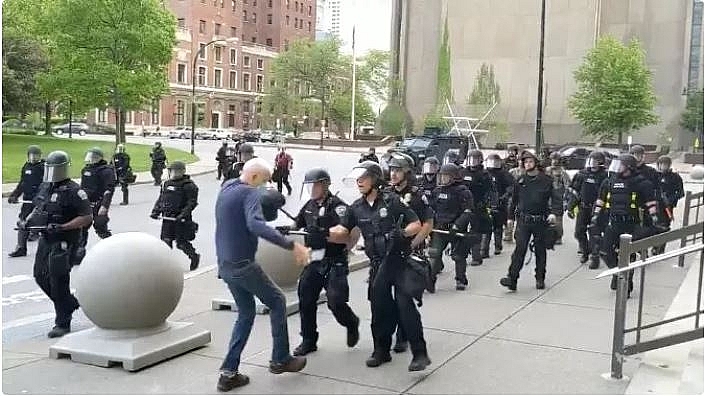 Photo of the incident: Newsbreak
Attorney Kelly V. Zarcone issued a statement from Martin Gugino, the man who was pushed to the ground, saying Gugino is "a longtime peaceful protester, human rights advocate, and overall fan of the US Constitution." Gugino is in "serious but stable condition. He is alert and oriented," Zarcone said in the emailed statement. He requests privacy and that future protests remain peaceful.
Graphic video from WBFO shows the two officers pushing Gugino down as he approached them in a public square around an 8 p.m. curfew Thursday. Gugino stumbles back and falls, and the video shows him motionless and bleeding from his head, USA Today reported.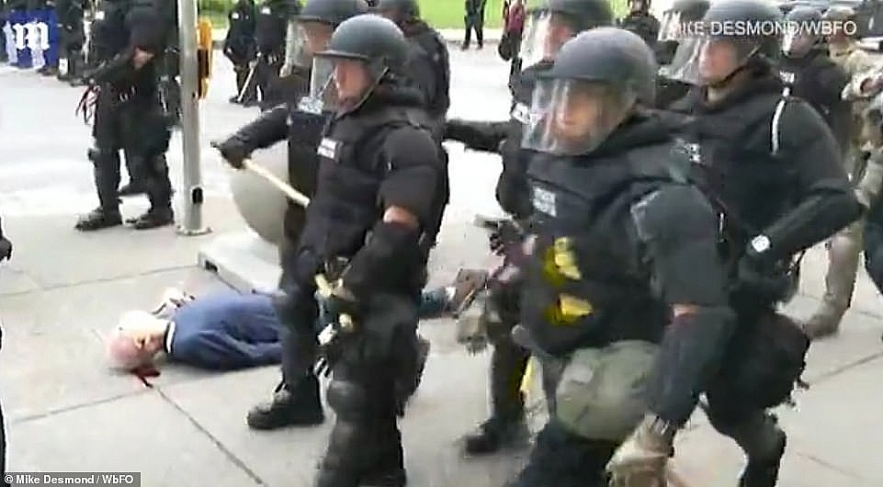 The sound of a crack is heard on the video before blood is seen trickling out of the man's head. Photo: Daily Mail
"Our position is these officers were simply following orders from Deputy Police Commissioner Joseph Gramaglia to clear the square," said Buffalo Police Benevolent Association President John Evans. "It doesn't specify clear the square of men, 50 and under or 15 to 40. They were simply doing their job. I don't know how much contact was made. He did slip in my estimation. He fell backwards."
Asked about the resigning officers at a press conference that afternoon, Erie County Executive Mark Poloncarz he would be "disappointed" if they had in fact resigned. "If they resigned, I'm exceptionally disappointed by it because it indicates to me that they did not see anything wrong with the actions last night," Poloncarz said.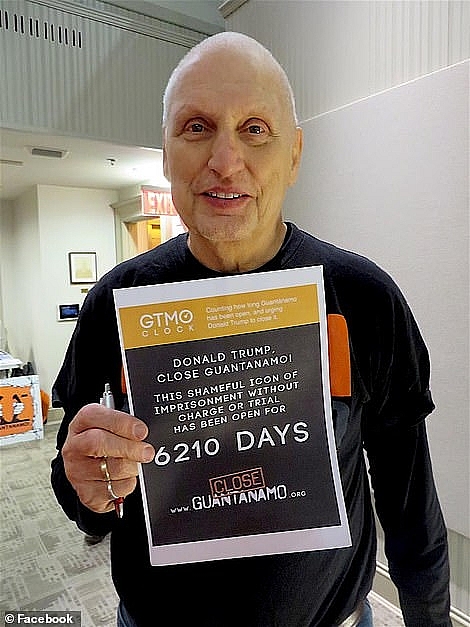 Martin Gugino (pictured) is in a serious but stable condition at Erie County Medical Center following the altercation with cops which left him lying in a pool of his own blood on the sidewalk in front of City Hall Thursday night. Photo: Daily Mail
The Erie County District Attorney's Office tweeted Friday that it was continuing its investigation of the incident and that the man was unable to provide a statement to investigators Thursday night. The officer's actions quickly drew condemnation from around the state, including Gov. Andrew Cuomo who said the "incident is wholly unjustified and utterly disgraceful."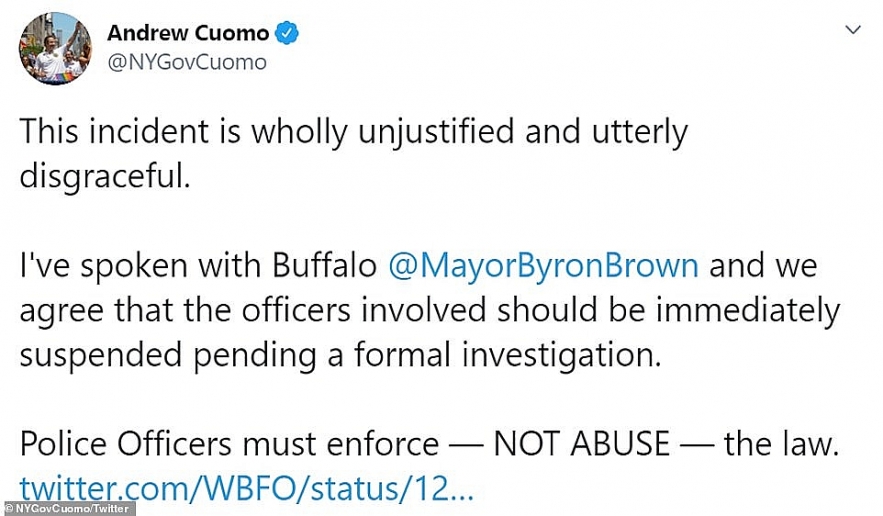 Governor Cuomo responded to the incident on Twitter calling it 'utterly disgraceful'. Photo: Daily Mail
NFL admitted doing wrong on police protests
The National Football League (NFL) commissioner Roger Goodell on Friday called for peaceful protests against police brutality, reversing past opposition to such demonstrations and saying the NFL admits "we were wrong for not listening" to players earlier, the Hill reported.
"We, the NFL, condemn racism and the systematic oppression of black people," Goodell said in a video statement shared on Twitter. "We, the National Football League, admit we were wrong for not listening to NFL players earlier and encourage all to speak out and peacefully protest," he continued. "We, the National Football League, believe black lives matter."
"Without black players there would be no National Football League and the protests across the country are emblematic of the centuries of silence, inequality and oppression of black players, coaches, fans and staff," he added in the video.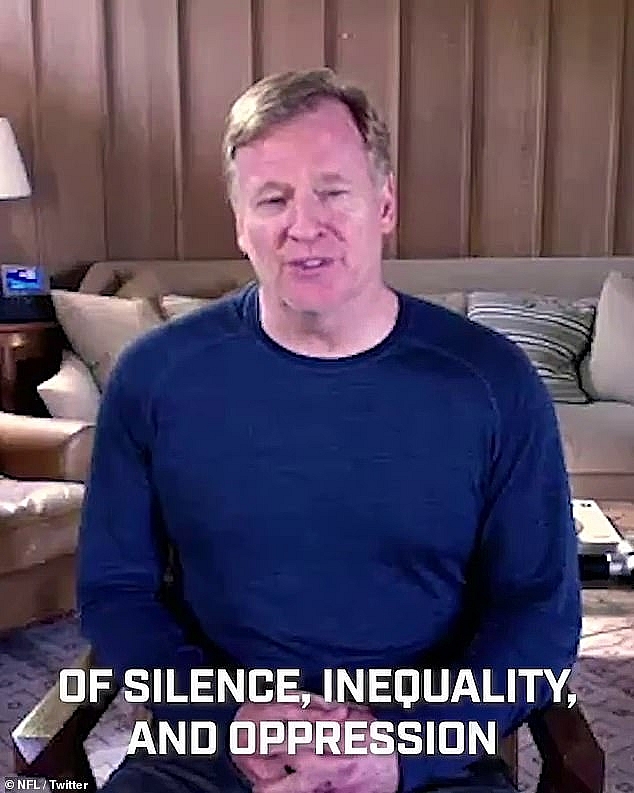 NFL commissioner Roger Goodell believes the league should have listened to players earlier about racism concerns. Photo: Daily Mail
Players had also vowed they would not be silenced as they continued protests and advocacy in the upcoming football season. In a video released this week, players specifically asked the NFL to support black players, call out racism and admit "wrong in silencing our players from peacefully protesting."According to New York Times, the message comes after players and others had slammed an earlier statement from Goodell last weekend responding to the death of George Floyd, a black man whose death in Minneapolis police custody sparked nationwide protests against racism.
The NFL faced controversy over its policies and handling of players taking a knee in protest against police brutality during the playing of the National Anthem at games, most notably during its 2018 season.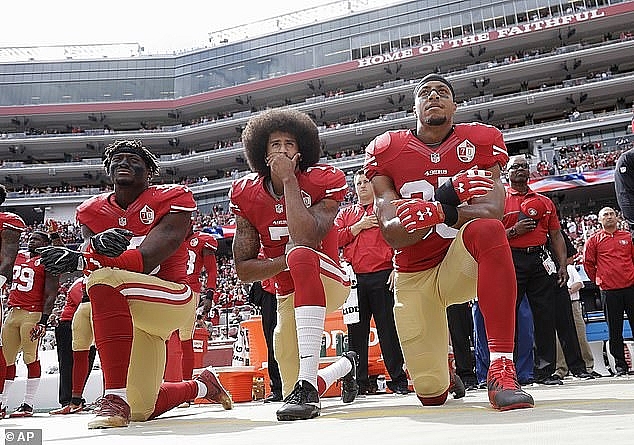 Former San Francisco 49ers quarterback Colin Kaepernick (centre) takes the knee during the national anthem in protest to police brutality and racial injustice back in 2016. Photo: Daily Mail
At one point the league issued a policy that was later halted due to backlash, which required players to "stand and show respect for the flag and the anthem" when on the field. Under the policy, a club would also be "fined by the league if its personnel are on the field and do not stand and show respect for the flag and the anthem." The policy came after President Trump and some conservatives began criticizing protests during the anthem, claiming they were disrespectful to the flag.
Choke holds banned for Minnesota police
As LA Times reported, choke holds are now banned for police in Minnesota as part of an agreement between the city and the state outlining immediate changes that have to be implemented by the Minneapolis Police Department in the wake of George Floyd's death.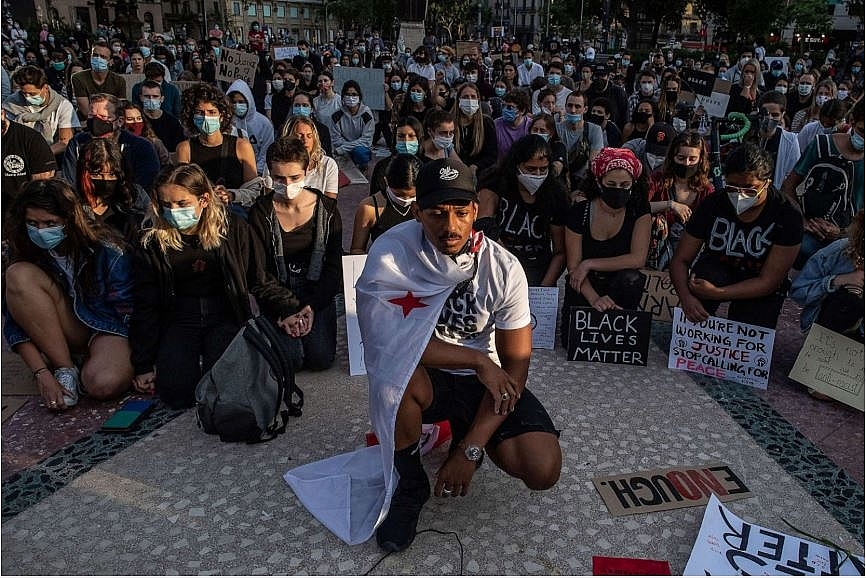 Protestors in the US. Photo: ABC News
The agreement goes further than just a ban and also requires that any officer, regardless of tenure or rank, immediately report the use of any type of neck restraint or choke hold to their superiors.
It comes after the Minnesota Department of Human Rights launched an investigation into the Minneapolis Police Department June 2 after filing a civil rights charge related to Floyd's death. The investigation into policies, procedures and practices over the past 10 years will determine if the MPD has engaged in systematic discriminatory practices toward people of color and ensure any such practices are stopped.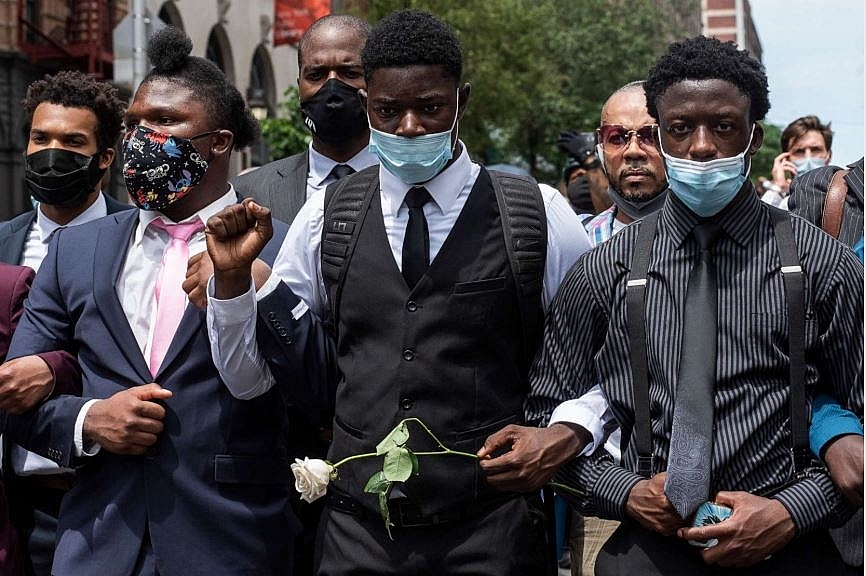 Protestors in the US. Photo: ABC News
The order specifies that MPD and the city must implement the measure immediately. The eyes of the world are in Minneapolis and the changes it implements since uprisings spread across the country following Floyd's death. Protesters have run the gamut of response from clashes with police, arrests, looting, and fires to peaceful demonstrations in cities from Los Angeles to New York, WCCO reported.
Meanwhile, Minnesota Attorney General Keith Ellison announced aiding and abetting murder charges against former officers Thomas Lane, J. Alexander Kueng and Tou Thao in the death of George Floyd, while increasing the charge against Officer Derek Chauvin from third to second-degree murder. All four former police officers who were caught on tape during Floyd's arrest are now in jail.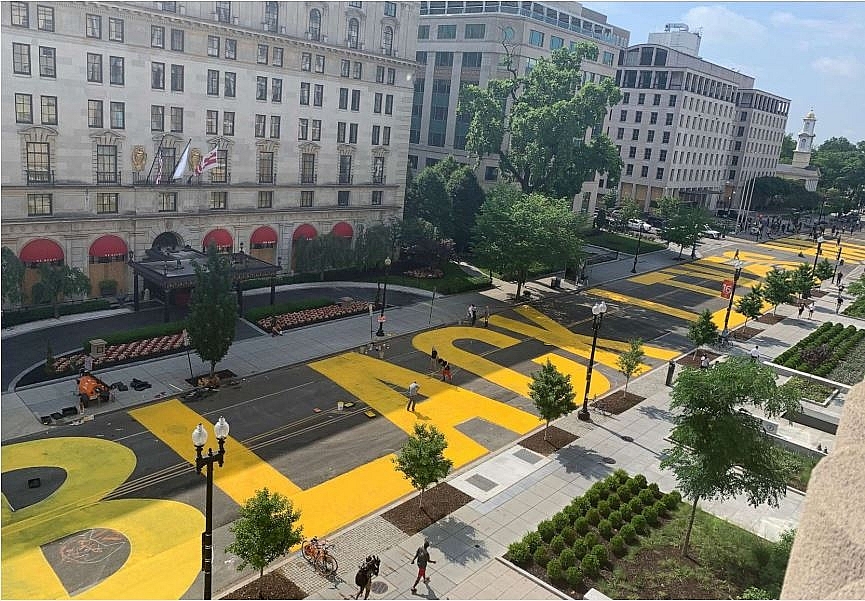 Road painted with the words "Black Lives Matter". Photo: ABC News
"I believe the evidence available to us now supports the stronger charge of second degree murder," Ellison said, adding, "I strongly believe these developments are in the interest of justice for Mr. Floyd." He added, though, that winning a conviction against a police officer for murder will be hard. "I say this not because we doubt our resources or our ability ... but history does show there are clear challenges here."
Seattle has banned the use of teargas by police for 30 days
According to The Guardian, the city's mayor announced the policy at a press conference amid growing concern over the use of chemical agents against protesters. Nearly 1,300 public health providers and experts have signed a letter this week, warning that dousing crowds with teargas and pepper spray will accelerate the spread of coronavirus.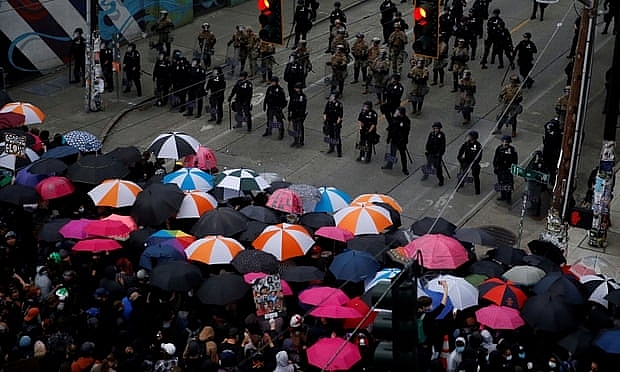 Earlier this week, protesters used umbrellas at the front line of a barricade guarded by Seattle police and the National Guard, to protect themselves against teargas and smoke. Photo: Lindsey Wasson/Reuters
Public health experts and civil rights advocates have long advocated against the use of teargas, a chemical weapon that can be lethal, especially to the elderly and those with underlying conditions like asthma. Various international treaties and the Geneva Convention have banned its use in international warfare.
"We need more dialogue between officers and protesters," Seattle Mayor Jenny Durkan said. "We need more communication on the front lines." During the temporary ban on the use of tear gas, Durkan said she would ask the city to work with several agencies, including the Office of Police Accountability, the Office of Inspector General, the Community Police Commission and the Seattle Police Department, to review and update the department's crowd management plan and give recommendations.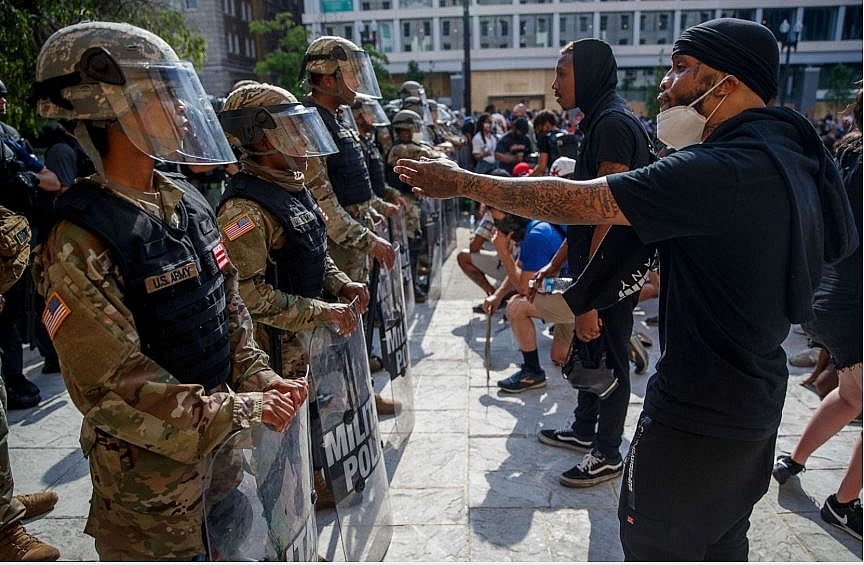 Police and protestors in the US: ABC News
Durkan urged the review to better emphasize de-escalation and include input from community on the use of tear gas and flash bangs. During this time, SWAT teams will still use tear gas under the chief's directive to protect life and end standoff situations, according to Seattle Police Chief Carmen Best.
: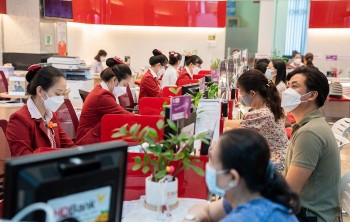 Economy
Vietnam Business & Weather Briefing (August 12): Air passengers reach a record number in July, seafood exports expected to reach 3 billion USD in Q3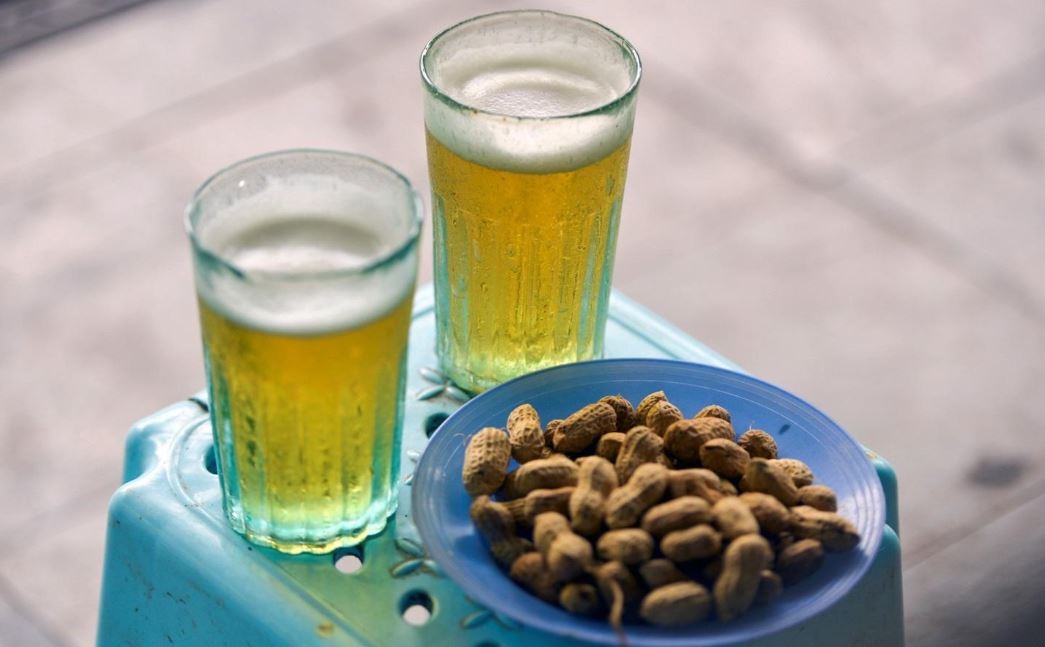 World
Among Vietnamese best beer destinations voted by foreign travelers, Hanoi is followed by Ho Chi Minh City, Hoi An, Nha Trang, and Da Nang.
August 06, 2022 | 14:54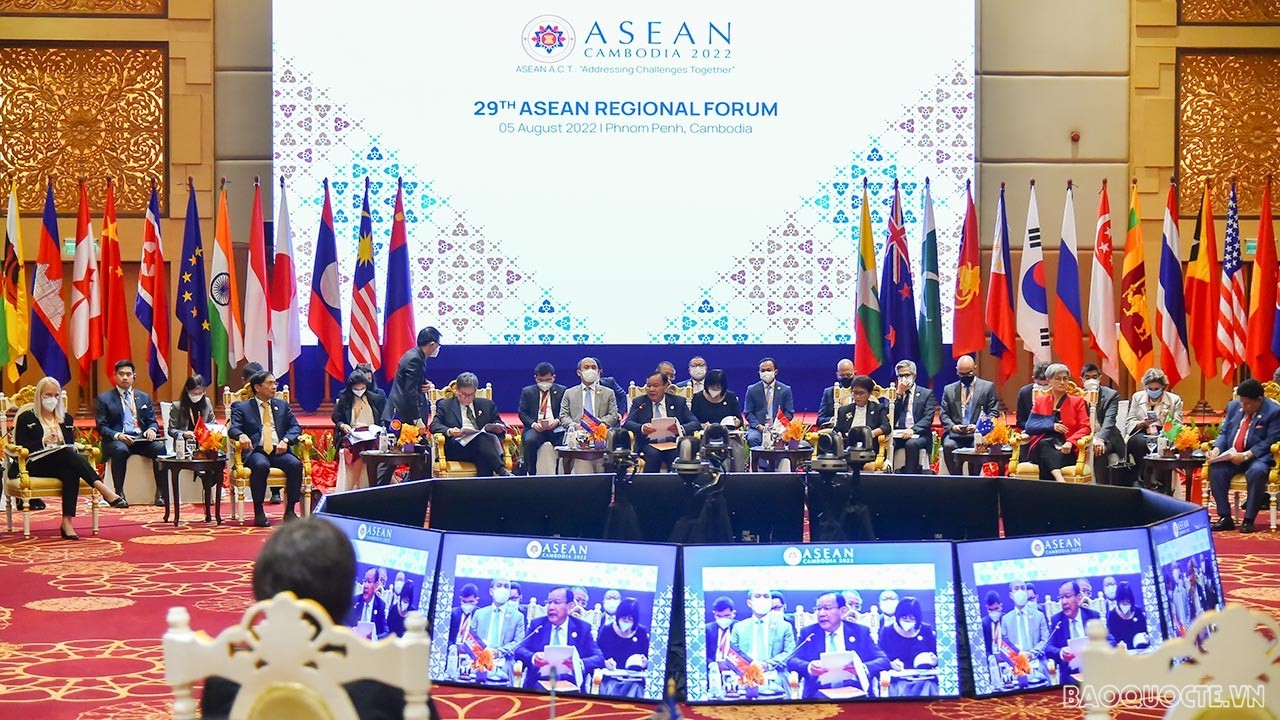 World
Foreign Minister Bui Thanh Son attended the 29th ASEAN Regional Forum (ARF) that took place in Phnom Penh, Cambodia on August 5 within the framework of the 55th ASEAN Foreign Ministers' Meeting (AMM-55), and held several bilateral meetings on the sidelines of the event.
August 06, 2022 | 09:12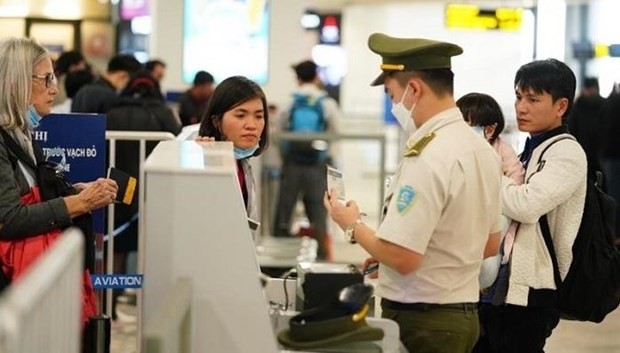 World
The Ministry of Health has asked localities nationwide to monitor foreign arrivals from countries with monkeypox as an early response after infections were spotted in the region.
August 05, 2022 | 16:11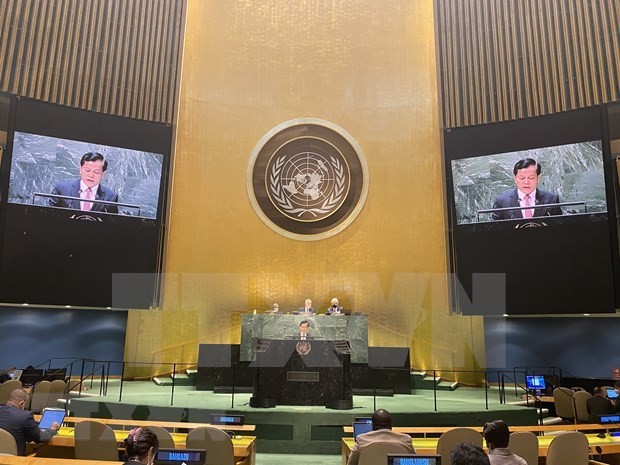 World
Deputy Foreign Minister Ha Kim Ngoc had a meeting on August 3 with United Nations (UN) Secretary-General Antonio Guterres who highly valued Vietnam's active and responsible contributions to the common work of the organisation, especially the country's strong commitments in the fight against climate change, and promised to continue supporting Vietnam in this work.
August 04, 2022 | 16:57