Recipe: A snail and piper lolot cake for all ages to enjoy
With simple ingredients, easy-to-follow recipe, snail cake is loved by both adults and children.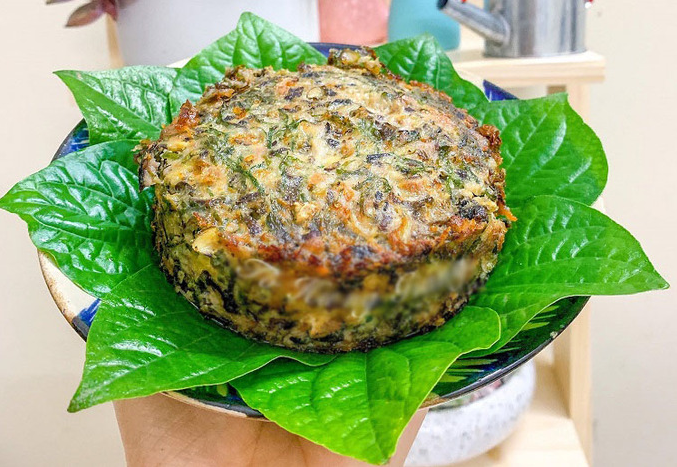 Photo: VN Express
Total cooking time: 60 minutes
Serving portion: 4-5 people
Total calories: 1400 kcal
Ingredient
- Snail: 500 gr
- Meat paste: 150 gr
- Ground meat: 150 gr
- Wood ear: 3 pieces
- Shiitake mushrooms: 5 pieces
- Piper lolot: 6 leaves
- Minced ginger: 1 teaspoon
- Minced garlic: 1 teaspoon
- Minced onion: 1 teaspoon
- Chicken egg: 1 large egg
- Seasoning powder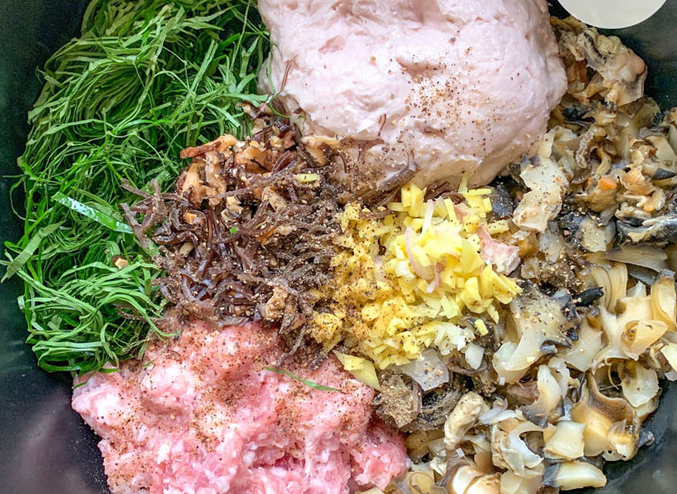 Photo: VN Express
Instruction
- Clean the snail with a little salt and vinegar, then wash carefully, slice into small pieces.
- Soak the wood ear and shiitake mushrooms, finely chop.
- Thinly slice the lolot leaves.
- Mix all the ingredients in a big bowl, and add 1 teaspoon of seasoning powder, 1 teaspoon of soup powder, 1.5 tablespoons of cooking oil.
- Mix the ingredients well.
- The snail cake can be shaped into a big round cake or small rolls.
- Fry the cake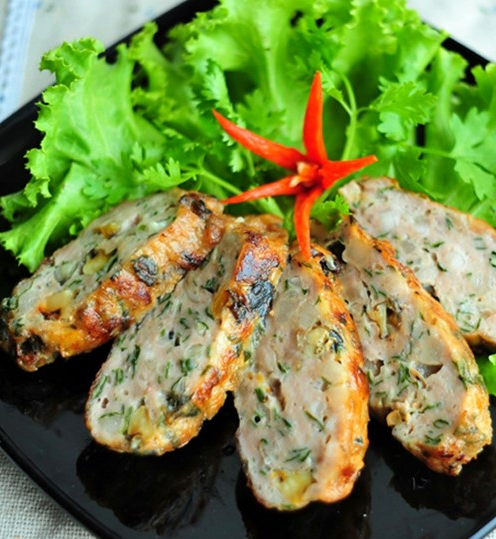 Photo: VN Express
Note
- You can also put the mixture into a cake mold to bake in an air fryer following the below instruction:
The cake should be baked 3 times:
1st time: at 160 degrees for 15 minutes
2nd time: at 180 degrees for 5 minutes.
3rd time: at 200 degrees for 3-4 minutes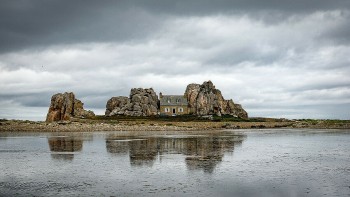 Travel
In a quiet little village of Plougrescant, France, tourists can visit this quirky and extraodrinary Castel Meur, also known as "The House Between The Rocks", which has become an attraction for many years.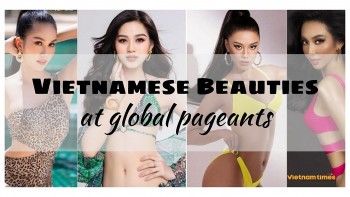 Handbook
Do Thi Ha, Pham Ngoc Phuong Anh, Nguyen Thuc Thuy Tien and Nguyen Huynh Kim Duyen set to vie for global beauty pageants.
World
In the outskirt of Poland, there is a pretty rural village that is called "The painted village" for its amazing and unique tradition of painting their homes inside and out with colorful floral patterns, making this place the most photogenic spot.