Russian Expat Delivers Crucial Supplies to Households Amid Rising Pandemic
Dr. Victor Vladovich, 38, spends three hours every morning buying and shipping medicine and foodstuff to households in Vinhomes Central Park, of HCMC's Binh Thanh district. While only a volunteer, his neighbors thank him for his heroic efforts.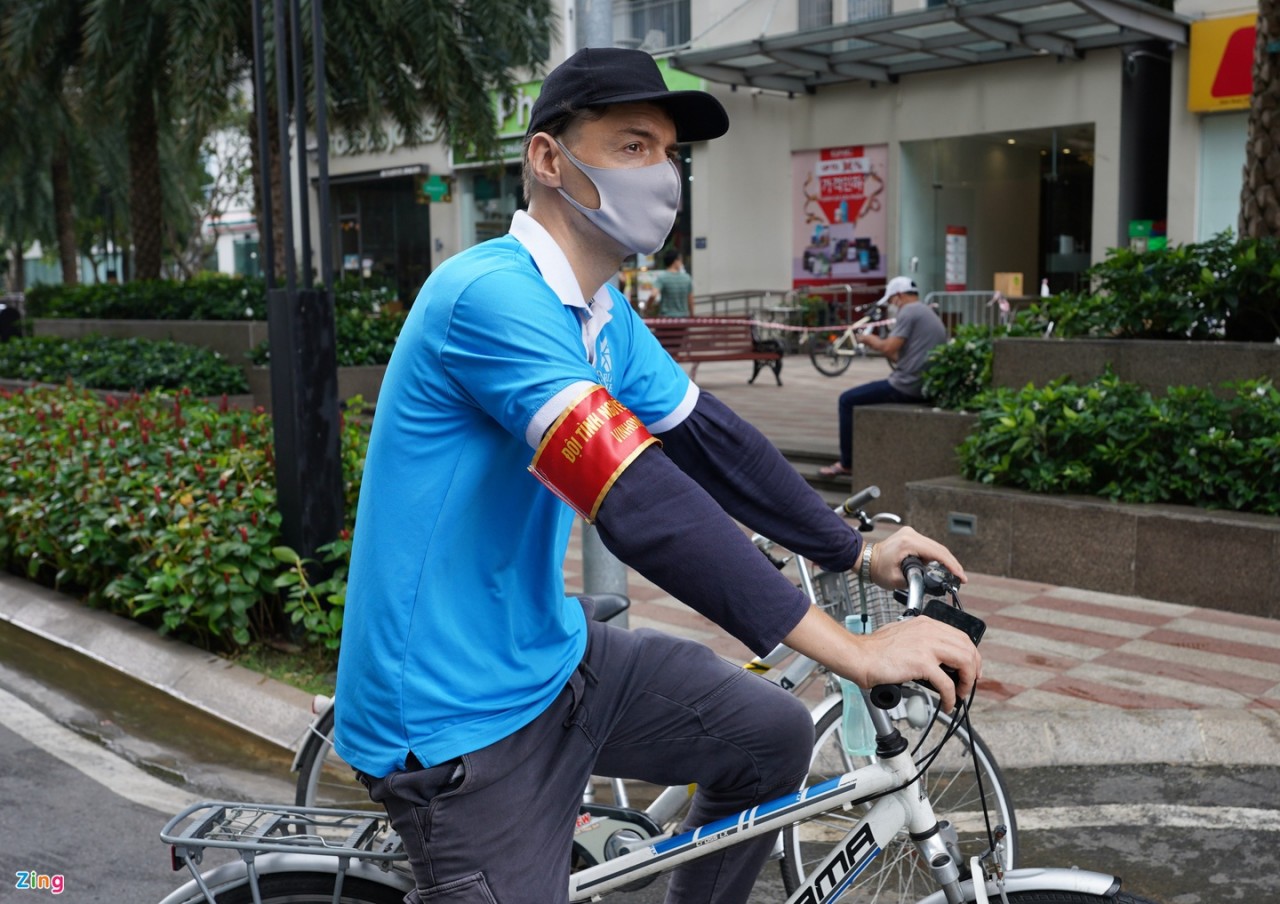 Dr. Victor Vladovich rides his bike to deliver medicine and foodstuff to households in Vinhomes Central Park on September 2 morning. Photo: Zing
Vladovich has been doing volunteer work in this apartment building for the past week. His work starts at 8 a.m. every day. To protect himself, the Russian expat wears face mask, helmet, an identification band on his right hand and brings along a water bottle.
Vladovich said he can speak fluent Vietnamese, therefore can communicate well with drugstore staff and security guards. Residents of Vinhomes Central Park seem to be familiar with the sight of the expat riding his sports bike to deliver food and medicine to each building.
"Staying home alone for a long time is very stressful. Going out to help people lift my mood," he told Zing News. "People often smile and thank me as they receive their order. Even though we all wear face mask, I can still feel the happiness."
During his 3-hour shift every morning, Vladovich usually delivers about 10 prescriptions and three essentials orders. Many foreigners living in Vinhomes Central Park who knows Vladovich also enlist his help during this extended period of social distancing.
"Many foreigners are not fluent in Vietnamese, therefore, it's hard for them to go shopping," the Russian national added. "Sometimes, I have to go to 3-4 stores to get enough stuff for one order."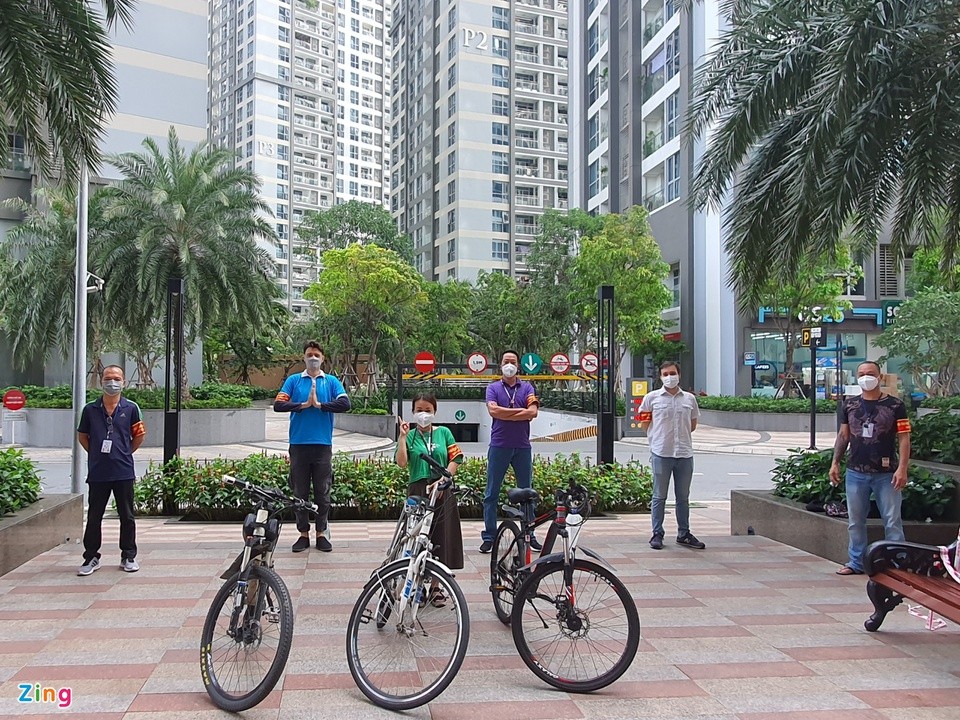 Vladovich and other volunteers. Photo: Zing
Vladovich meets a lot of new friends from the volunteer group in Vinhomes Central Park. One of the volunteers he knows is a doctor who communicates with him well in Russian.
"It's very interesting to hear your mother tongue in a foreign country. It's more touching to hear it from a Vietnamese people."
Nguyen Nhu Yen, head of C2 building management board, said he was surprised knowing Vladovich volunteered for the job, which is stressful and risky.
"I didn't expect he to be this enthusiastic and productive. He's the bridge between the expat community and Vietnamese residents. On National Day, Vladovich volunteered to distribute national flags to every door. I'm very grateful for his good deeds," Yen said.
14 years living in Vietnam
Vladovich first arrived in Vietnam on a business trip in 2008. He decided to move to "the country whose people and culture are very special". He is now a family doctor, helping the Vietnamese and expat communities.
"Since the age of 16, I've paid for my accommodation, education. My parents are very supportive of me, even though at first they were worried about me living alone in a faraway country. Now, they believe I will have a happy life in Vietnam," the doctor said.
The expat has been living in Vietnam for 14 years and traveled to many places. Photo: Zing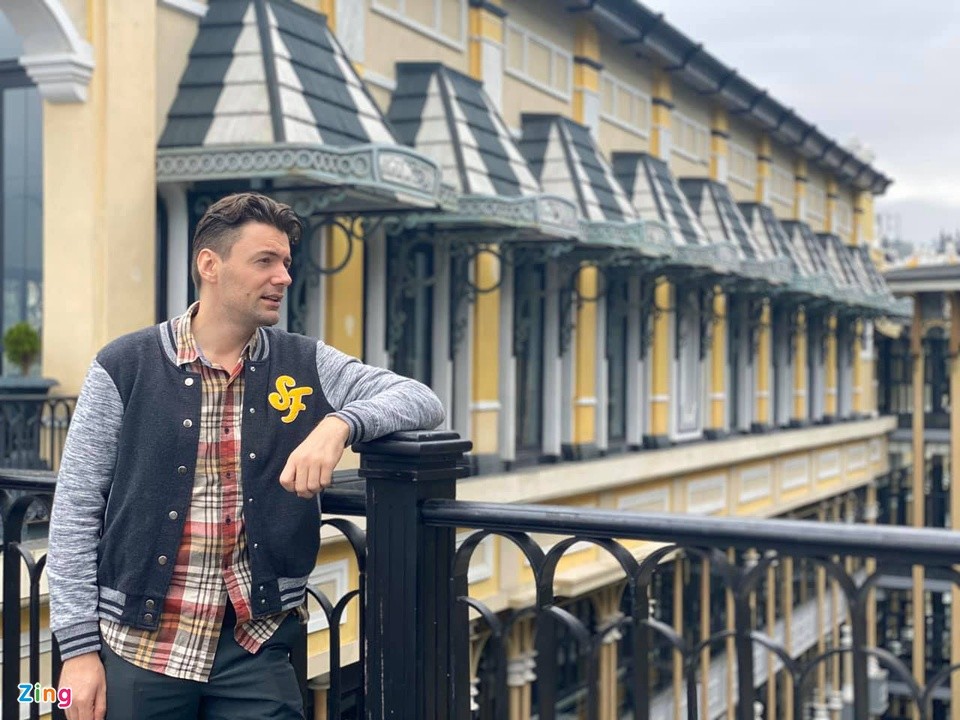 Photo: Zing
Vladovich said he had struggled a lot with his Vietnamese during the first days of arriving in Vietnam. To have a better command of Vietnamese, he tried to communicate with local people as much as possible. He now can communicate in Vietnamese like a native person.
The expat has been sharing healthcare tips on eating, exercising, vitamins, and minerals intake on social media platforms. He used to join charity groups to help orphans across Vietnam before the Covid-19 pandemic broke out. He and other volunteers had reportedly built houses for underprivileged children.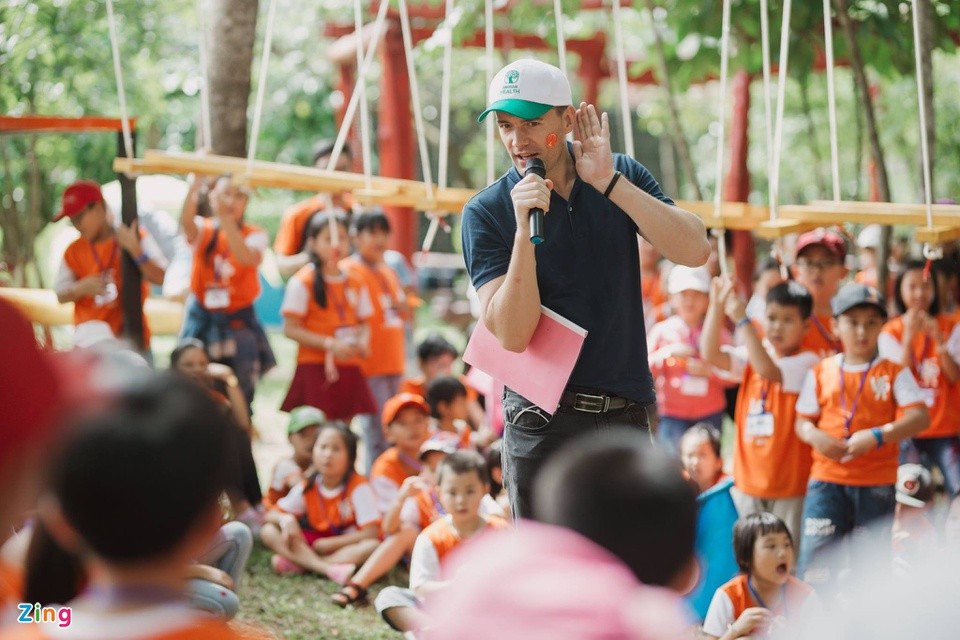 He used to join charity groups to help orphans across Vietnam before the Covid-19 pandemic. Photo: Zing
He said he wants to stay in Vietnam because Vietnam's culture has a lot of in commons with Russia's. "People are very affectionate, ready to help needy people. This is what I love the most in Vietnamese people."
Vladovich has also traveled across many cities and provinces along the S-shaped country, including Ha Long, Sapa, Mui Ne, Vung Tau. "The more I go, the more I can feel the sheer beauty of Vietnam. The landscapes are gorgeous, especially at the beaches."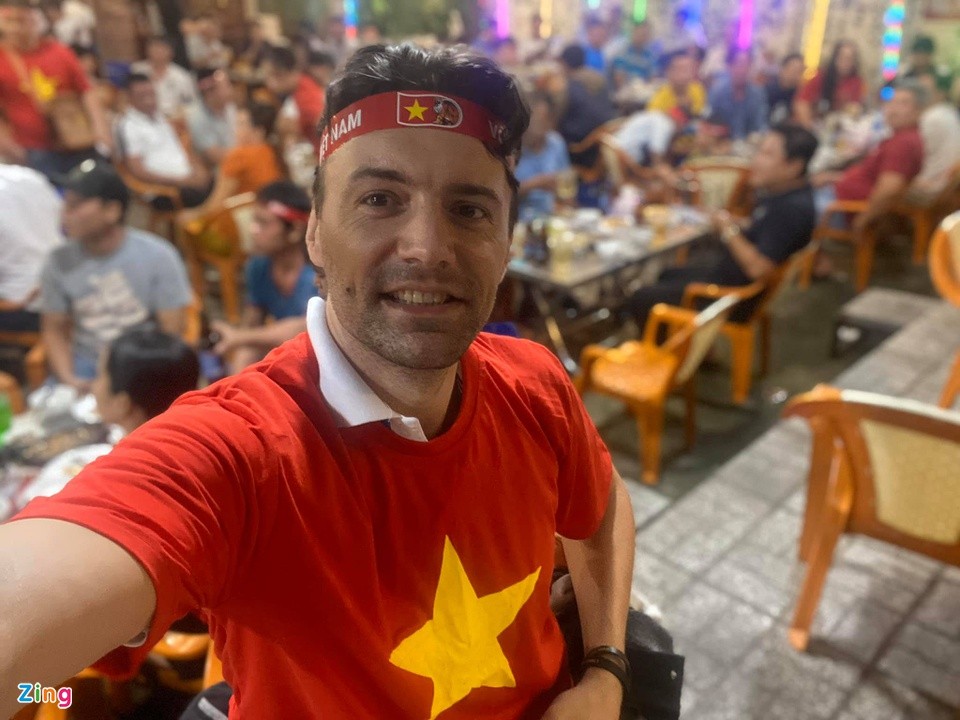 Photo: Zing
The expat expressed his wish that the Covid-19 pandemic would soon be contained in Vietnam and worldwide, people could return to their normal life.
"I sympathize with the medical staff on the front lines. They have worked very hard to protect the community. Hopefully, they can come back with their family soon when the pandemic is over," he added.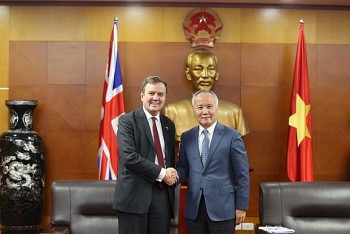 Economy
UK ready to boost CPTPP's economic firepower, said the Trade Minister on Vietnam visit