Sagittarius Horoscope October 2021: Monthly Predictions for Love, Financial, Career and Health
Sagittarius Horoscope October 2021: Let all the trivial, insignificant matters set aside for a while, let your field of activity be clean. Things that you started that month and waited in the air for a green light will now take on a whole new dimension - in particular, business matters.
Monthly Planetary Horoscope
Retrograde activity is still at its maximum for the year until the 6th. But after that it diminishes quickly. We begin the month with 60 per cent of the planets moving backwards and we will end it with only 20 per cent retrograde – a steep drop. The planetary momentum is gradually surging forward. Stuck projects get unstuck. Events start to move forward – both in the world and in your life.
The month ahead should be prosperous. Saturn, your financial planet, starts moving forward on the 11th and receives good aspects. There is financial clarity now. You know the financial direction you need to take. After the 22nd, earnings will happen, but with more challenge – more effort – involved.
Jupiter, the ruler of your Horoscope, starts moving forward on the 18th. This is good as you're finding direction and clarity in your life. Also, because the planetary power is now mostly in the East, bringing more personal independence, you can make the changes that need to be made for your happiness. These will be effective changes as you have more clarity as to what you want. Personal independence will strengthen as the months go by.
Mercury, your love planet, spends the month in Libra, your 11th house. Thus, like last month, love opportunities happen online, on social media sites and as you get involved with groups and group activities. However, Mercury is still retrograde until the 18th, so love is still complicated until then. But after the 18th things go much better.
The month ahead is also very spiritual. Your spiritual planet, Pluto, finally starts moving forward on the 6th, and on the 22nd the Sun enters your spiritual 12th house. Spiritual conundrums and confusion start to clear. There will be spiritual breakthroughs.
Health is good this month. The short-term planets are either in harmonious alignment with you or leaving you alone. And, with only one long-term planet in stressful alignment, you have plenty of energy. Jupiter's forward motion on the 18th brings more self-confidence and self-esteem. Spiritual healing is still potent until the 7th. After that liver and thigh massage become more important. When Venus, your health planet, moves into your sign on the 7th, your state of health impacts very directly on your personal appearance. There is a vanity component to health. Stay in good health and you don't need lotions and potions.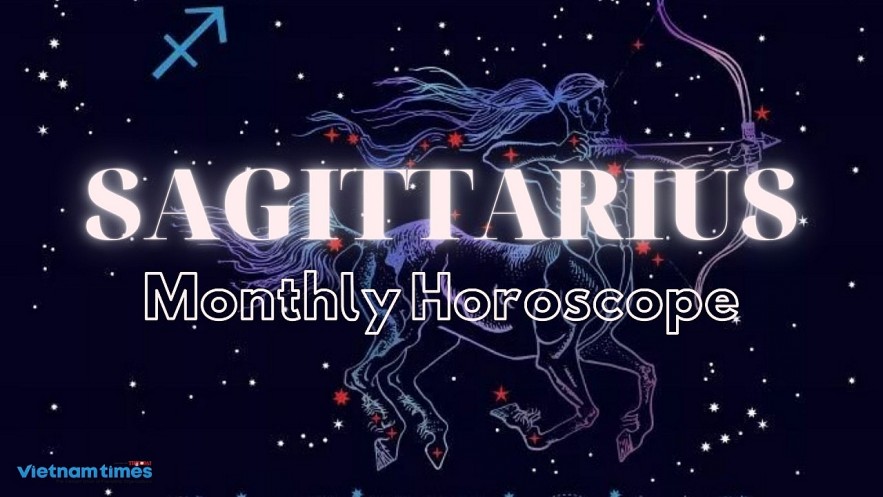 Sagittarius Monthly Horoscope October 2021. Photo: vietnamtimes.
Sagittarius Monthly Horoscope
In the emotional sphere there will be a period in which clashes and misunderstandings will be on the agenda, especially in the middle of the month. Above all, try to keep common sense, think carefully before you say anything, do not throw words into the wind and regret what was said. Weigh every word you say and act wisely. And do not let it come to you to undertake any kind of fraud! In the middle of the month, new opportunities will appear on the horizon related to starting a career. It is possible that you will get a promotion, a raise or change your current place of work. Try to show off the best side, because you have a strong predisposition to stand out from your colleagues.
Prove to everyone that there is potential in you and you have a good chance to shine in your immediate surroundings. It does not hurt if you take preventive treatment of higher doses of vitamin C, which will strengthen your immunity against bacteria, viruses and pathogens. Infections and colds will not miss you, so be prepared to fight them. It would be a shame if the illness put you to bed. In the end, you have so much to do this year.
October 2021 Sagittarius Horoscope is urging you to focus on your relationships with friendliness and love. You will get happiness in return in great measure. Love relationships will get a boost due to stellar influences after the first week. Career may face a few hurdles, but can be managed with astral support. There will be plenty of gains by socializing and with good communication. Personal relationships may face some conflicts and changes. These will only help Sagittarius personality to advance in life. Finances will be wonderful and you will get good opportunities for starting new ventures.
According to the October 2021 Sagittarius horoscope, this month you will focus more on the career than anything else. Family, personal interests and outward success will come later after the end of the month. Your professional development will be influenced by your hard work and determination. Success comes to only those who are willing to take risks. You should, however, only take risks that will benefit you at the end. Such risks should be able to mold your future for the better. According to the 2021 horoscope, you need others to make your dreams come true. You are known to be an independent individual but this month try as much as possible to incorporate others in your plans. You may relate to a different element from what your Sun Sign / Zodiac Sign element is. Take this in-depth four elements personality quiz to understand it.
You may face some problems during this month with regards to your financial life but the other aspects of your life will perform really well during October 20 21. We will make great progress in terms of your career and you will keep working well. Your relations with your colleagues and senior officials will improve at your workplace. You will take Grave interest in your studies and success will be acquired in higher education. in family life will be blissful.
You will require the support of family members . Property related matters can work out properly. If we talk about love relations, some great results in store for this aspect as well. Those who wish to get married may hear their wedding Bells ringing soon. The conjugal life of a married native will be blissful and satisfactory. Husband and wife will develop great compatibility. Health will remain stable and there are no chances of you falling prey to any major ailments. However it is advised to spend monetary resources very carefully.
The stars are ready to pamper you in October, Sagittarius. For the month's beginning, things will be calm, but as soon as the 2nd week will start, expect your life to accelerate, for love to take all the momentum, and for new projects to be sent your way at work. Any difficulty is going to disappear, and unless a Higher Power doesn't allow it, you're going to be at an advantage. You will participate to the most beneficial meetings and your expectations are going to be fulfilled because blocked communication is going to resume.
When it comes to work, you will be allowed to breathe because you'll have the support of your colleagues. As far as your personal life goes, changes should be expected, but nothing negative, though. In case you need money to validate one of your projects, expect to get it. As the first snow will fall, you will need to be close to someone, to put your fiery temperament to use. Become closer to those who happen to be in your life. You won't be disappointed by their reaction.
Sagittariuses will be helped by the stars to lose all the weight on their shoulders and no longer have negative thoughts regarding their existence. This means they will no longer feel as if they're missing out on something.
However, this doesn't indicate they will do what it takes to change what's making them feel empty on the inside. It's now time for them to re-evaluate their feelings and no longer hold on to what's causing them pain or doesn't allow their spiritual development.
The stars may have them going out of town for work, something that will make them feel happy because it's getting them closer to accomplishing their professional goals. They should save some money for such unforeseen situations, though.
Sagittarius Monthly Love Horoscope
Promoting a work of the consciousness, Ceres and Jupiter in the 2nd House of Scorpio are going to nurture the self-esteem of Sagittariuses, revealing to them how they're able to expand. This will be reinforced by Mars's entrance into the 12th House of Scorpio, on October 10th. The Sun will be here too, until October 22nd, promoting the natives' approach to spirituality, having them becoming more aware of their own past, also understanding and very much compassionate.
However, this doesn't mean you should judge yourself according to what happened in your past. You are someone different now, so re-evaluate who you are. While Mars will enter the 12th House of Scorpio, it's very likely you will want more to take action than to reflect. Your old beliefs and methods may be affecting the way you're developing, so you need to take action accordingly, to focus on the future rather than on the past. In this direction, Mars and the Sun in the 12th House of Scorpio are favoring meetings with spiritual and religious leaders, alternative therapists and even psychiatrists.
Sagittarius compatibility will be quite delightful with good planetary support. Your endeavor will be to please your spouse and Venus will give the romance required for the relationship. Frankness with your partner will boost love alliances with scope for pregnancy. Marital relationships will be dogged by misunderstandings this month. You should make necessary compromises and keep the relationship peaceful and enjoyable. Single persons will find love alliances during the last week of the month. You may hit hurdles in your actions to get love partners during the third week.
According to the Sagittarius 2021 horoscope predictions, love will be exciting and interesting this month. You will enjoy romance with your spouse to the fullest. There is also a possibility of pregnancy this month. Sagittarius sexuality will enable single make decisions as to what they want in relationships that will last longer and eventually lead to marriage. With regards to love related matters the month of October will turn out to be quite favourable. The position of planets and nakshatras will work in your favour because of love and romance will be all over the air. Along with you may also decide to take a trip together with your partner. You may Go Away on a romantic getaway with your partner. Also a movie or dinner date is quite a possibility. Married native belonging to this sign I will also come across a favourable time. there will be the perfect balance in your relationship. You will acquire the love and support of a life partner and carry out your responsibilities together.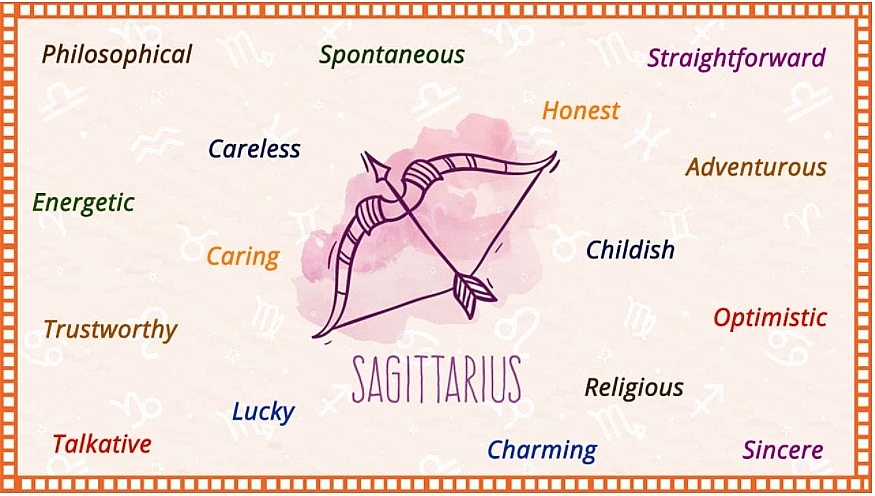 Taurus monthly horoscope. Photo: astrosage.
The planets Mercury and Venus are aspecting your fourth house, which can be considered quite good for your family life. Because of these positions acquired by Mercury and Venus, there will be a good atmosphere prevailing in the family. There will be a feeling of cooperation and harmony amongst the family members. You can get enough chances to spend quality time with your family members. Although the influence of Mars on your fourth house may cause some mild turmoil in family life, no serious problems will come into the forefront.
Overall, the family's environment will be hunky dory. There can also be a small event hosted by your family. The month's time would be good for property related matters. If you want to invest in any property, then you can go ahead. If there is any prevalent property dispute, then you can expect it to get resolved. Your younger siblings may suffer a little in the first half of the month, but there is nothing to worry about. Conditions will improve in the latter half and they will get rid of the troubles eventually.
Sagittarius Monthly Money Horoscope
Right until October 13th, Archers need to stay away from signing any contract, investing or giving their signature for others to take care of their paperwork. This is because Mercury is going to be in a bad aspect, influencing them to make mistakes or to get easily scammed.
As far as work goes, you won't have a problem keeping things in balance. Starting with the 21st especially, you're going to feel very energetic and want to make plans for the future. Your excessive optimism may announce a depression. Your financial situation will continue to improve, but you will still feel as if you can't afford many things you want. From the month's last week further, your cash flow is going to increase.
This month you will flourish financially but gradually. The money will flow in from the beginning of the month to the end of the month as foretold by the October 2021 forecast. For Capricorn natives in particular the month of October will not turn out to be quite great. Jupiter which is considered to be the significance of prosperity will remain in a weak state all throughout this year. The planetary positions also do not seem to be quite favourable because of which your income levels will remain stagnant. Your hard work will not be able to reap the desired fruits.
Consequently you may have to face some economic problems. Try to keep a tab on your expenses as it will be the better option for you. Also so do not take any loans during this period as it will be quite difficult for you to pay it back. However situations will improve in the next month and you will be economically prosperous once again.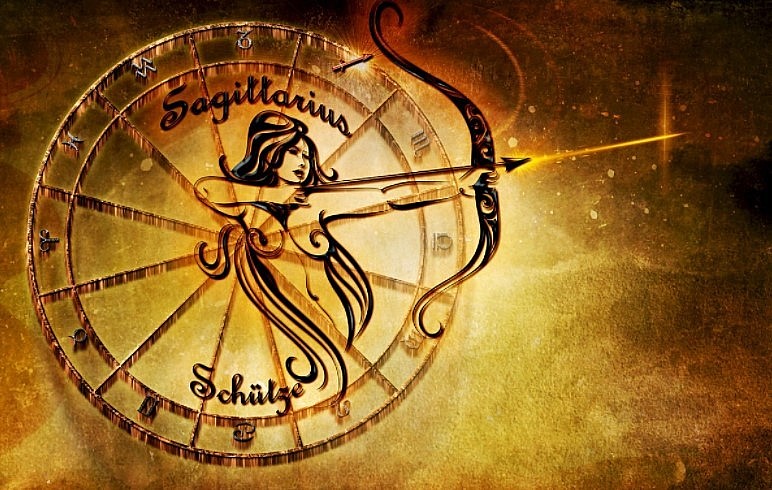 Sagittarius zodiac sign. Photo: horoscope2021.
Sagittarius Monthly Career Horoscope
According to the Sagittarius October 2021 horoscope predictions, this month you will get great career opportunities. You will be able to venture into another career that you have wanted to venture in for the longest time possible. With regards to your career the month of October has some great reserve in store. The planetary positions and movements state that you will be gifted all kinds of success with regards to your professional life. Mercury and Venus are present in your 10th House because of which your relations with your colleagues as well as your senior officials will remain great.
Along with this the planet Saturn is aspecting your 10th House because of which you will keep working hard. After the 17th of October the royal planet Sun will transit in your tenth house because of which your career will get strength and the planet Saturn is expecting your 10th house, due to which you will keep working hard. Those who are enrolled in a government job will avail special benefits.
On 22nd October the planet Mars will move into your 10th House which is indicating that you may be eligible to bag a promotion. If we talk about business professionals and they will remain at the receiving end of some favourable result. Trade is likely to get expanded and new relations will get established with other business professionals. Along with this Saturn and Jupiter is affecting your 7th house which is the first to be great with regards to your professional life.
2021 October forecast for Sagittarius zodiac foretells marvelous prospects for business activities. Traders and exporters will make very good profits, and fine arts will be able to make money by selling their products. Social contacts and good relationship with associates will benefit your finances immensely. Planetary aspects are congenial for starting new business ventures with the active help from financial agencies. Investments and speculations will be highly profitable.
Sagittarius Monthly Health Horoscope
The October 2021 horoscope predictions reveal that this month your health is excellent. This month you will be able to involve yourself in several sports and athletic activities. Even though your financial situation will not be quite favorable this month, in terms of health, you will remain stable. You may have minor health problems, such as cold and cough. This may be primarily due to change in weather conditions. Fortunately, no major health problem is likely to befall you. Keep taking the aid of Yoga and exercise regularly and maintain a healthy routine too. Avoid eating excessively fried food. Stop eating outside excessively. Include nutritious elements in your diet.
No matter the situation, you need to remain calm in October. You may often be nervous, and all your euphoric moments may be followed by depression, which will badly impact your nervous system. It would be great if you could control your moments of nervousness, reflect alone on your life, and take immersion baths with lemon oil. In case you happen to be very tense, just use some mind control techniques such as meditation or yoga.
October 2021 Sagittarius horoscope predicts outstanding health prospects. Astral configurations are very much beneficial and this will prevent any serious ailments during the month. Chronic diseases will be suppressed and routine medical attention will take care of minor health disorders. It is important to stick to regular fitness and diet regimes to maintain your health. Mental health can be achieved through relaxation techniques and sports activities. Your attitude will be cheerful and optimistic due to the excellent health you are enjoying.
Best Days Overall: 1, 2, 10, 11, 18, 19, 20, 28, 29, 30
Most Stressful Days Overall: 3, 4, 16, 17, 23, 24, 25, 31
Best Days for Love: 5, 6, 10, 14, 15, 18, 19, 23, 24, 25, 29, 30
Best Days for Money: 5, 6, 7, 12, 13, 14, 15, 23, 24, 25
Best Days for Career: 3, 4, 5, 6, 14, 15, 23, 24, 25, 31
Important numbers: 5, 10, 12
Horoscope October special note:
"Strengthen your position in the world and clearly improve. Advantageous will be numerous social contacts and meetings in the circle of highly placed people for the development of your professional life."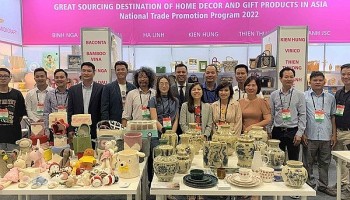 Economy
"Amazing ASEAN 2022 - Discover the flavors of Asia" campaign and the NY NOW exhibition are important events in August 2022 that introduced the rich and diverse goods and products from Vietnam to international markets.