Sai Gon river bus - A rhythm of idleness
The river bus with a very modern look runs leisurely on the river surface from Bach Dang station to Thanh Da (Binh Thanh), as if it wasn't bothered with the hustle and bustle of Saigon streets.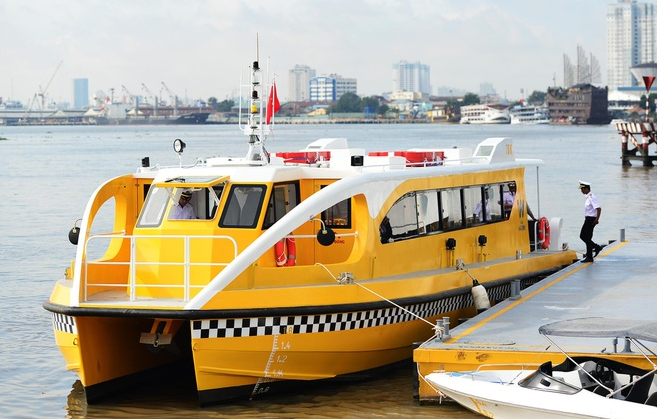 Photo: Zing News
Sai Gon river bus has an idle and leisure vibe that can hardly be found in the busy city of Saigon. Even its signal whistle is as relaxed as the appearance of a wanderer. The bus usually does not carry many passengers. Most Saigonese seem to miss the introductory information of the river buses in the daily jumble of urban life.
Why don't you swap the stressful time of riding a motorbike on the crowded and polluted streets to get yourself some moments of relief to experience the cool feeling on the river bus? Why don't you swap the effort to hold on with the motorbike handler and rush to win a minor space in front of the car then quickly brake to avoid crashing to give yourself space on the river surface?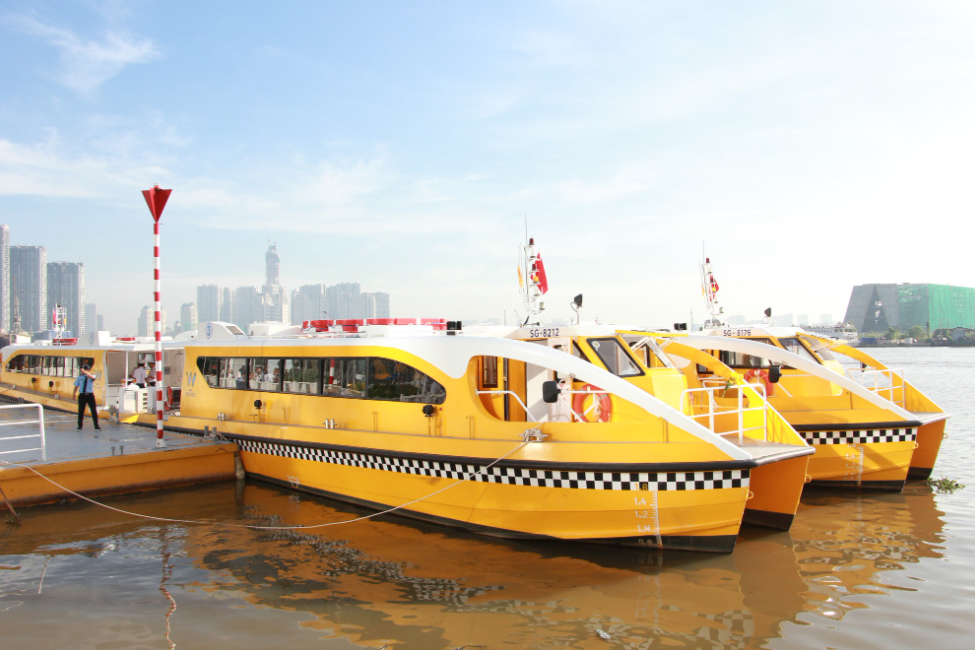 Photo: Nguoi Lao Dong
Let leave your office in a high-rise building in the city center, walk along the magnificent streets of District 1 for about ten minutes to Bach Dang wharf, then board the Saigon River bus back toward Binh Thanh. Of course, not everyone finds it convenient to enjoy such a new rhythm of Saigon urban life, but if it is definitely a pity for those who ignore the chance for this experience.
The cost of taking the Saigon River bus is very valuable if you realize that these relieved, relaxing experiences help reduce the pressure in the stressful urban life every day. This experience is similar to sitting on a boat along the Seine in the heart of Paris in France, or the Danube in the heart of the ancient Austrian city of Vienna, admiring the scenery of peaceful and poetic life. both sides of the river, waving to the people who are innocently dancing and singing together by the river bank.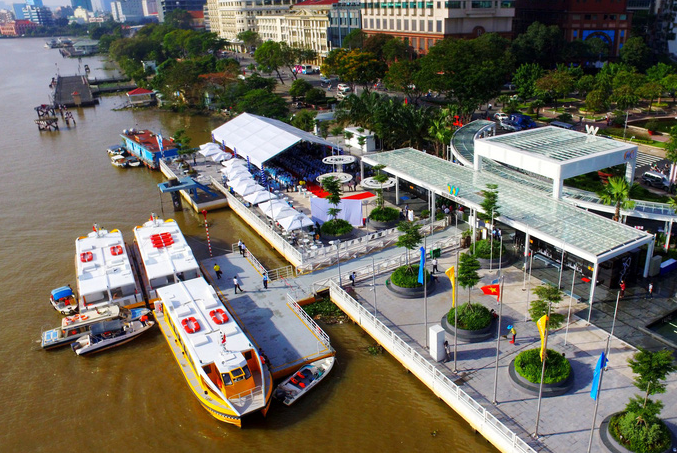 Photo: Nguoi Lao Dong
Sitting on the Saigon River bus, visitors carry a dream that one day, there will also be a peaceful scene of Saigon arranged along the banks of the Saigon River with the vision of planning and architecture. have a clear will; that one day, the Saigon River is a poetic conduit of emotions and experiences that leisurely river buses or elegant yachts will be heralds for the leisurely pace of life amidst a stuffy megacity. vehicles and dust.
With a relaxed and leisurely river bus ride, your Saigon will no longer be a place of "all-day rush hour".